My children love bath time, mostly because they love the water and more so because they can pretend to be mermaids. Despite liking water, my youngest STILL dislikes having water over her face. I thought when we started swim lessons that the fear of water over the face would go away but, unfortunately it did not get any better.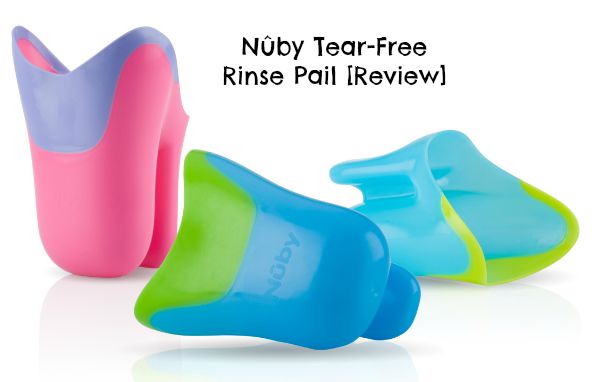 You can only imagine that bath time can be a little trying but only when I have to wash my youngest daughter's hair. She really dislikes the water over her face and no matter how many ways I tried to get her to tilt her head, wipe her face, or other ways, she just did not understand at 2 years old.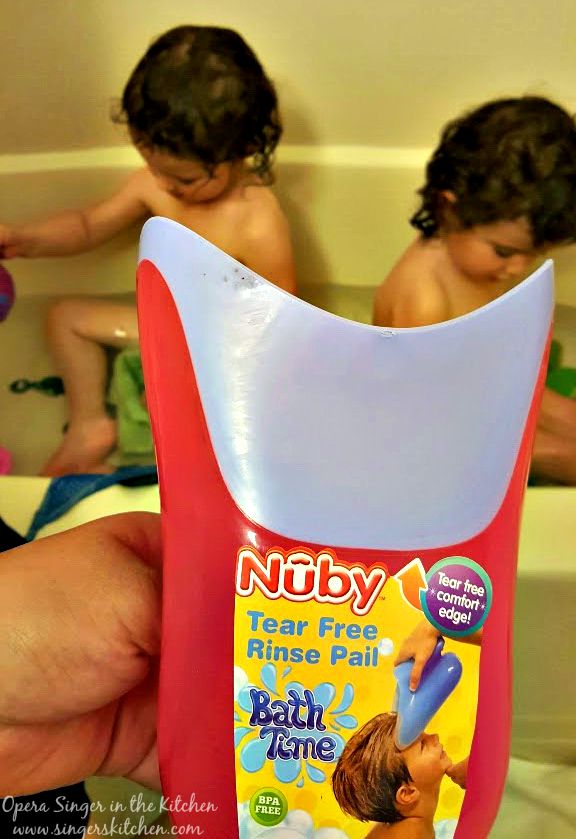 Thankfully I had Nûby Tear-Free Rinse Pail to try out and see how my daughters would response to the rinsing step in our bath time. No one wants wailing and screaming during this relaxing time of the evening so I was willing to try something different.
Here are a few facts about this BPA-Free Pail: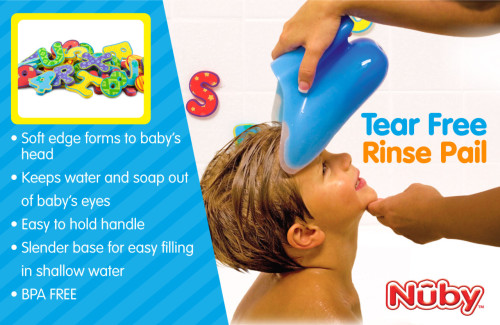 While I would say this has been a lifesaver, I really have to only say that it has been helpful and has been a closer step for my daughter to experience a better bath time. My oldest daughter loves the pail and is a lot more obedient in listening to instructions. This new pail has helped as a teaching tool allowing me to explain to my youngest daughter to listen to an easier process. It has worked a bit so I am very optimistic.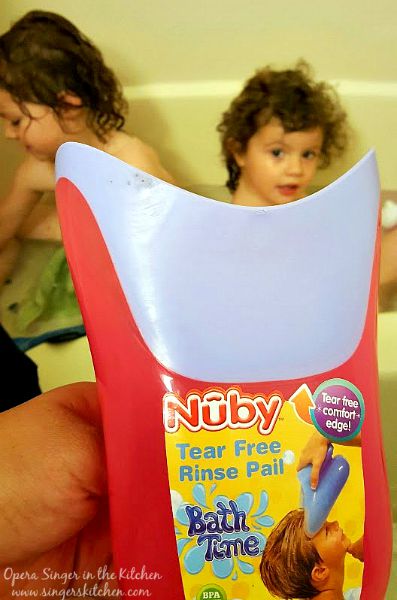 I definitely like the soft edges on the pail, allowing my to press the pail against my girls' heads without hurting them. I only had to help and remind my girls to tilt their head back in order for the rinsing to occur accurately. There is hope for tear-free bathing.
Do you have a toddler in the same situation?
These products can be found at the following places:
Related