This is a compensated campaign in collaboration with Kikkoman and Latina Bloggers Connect.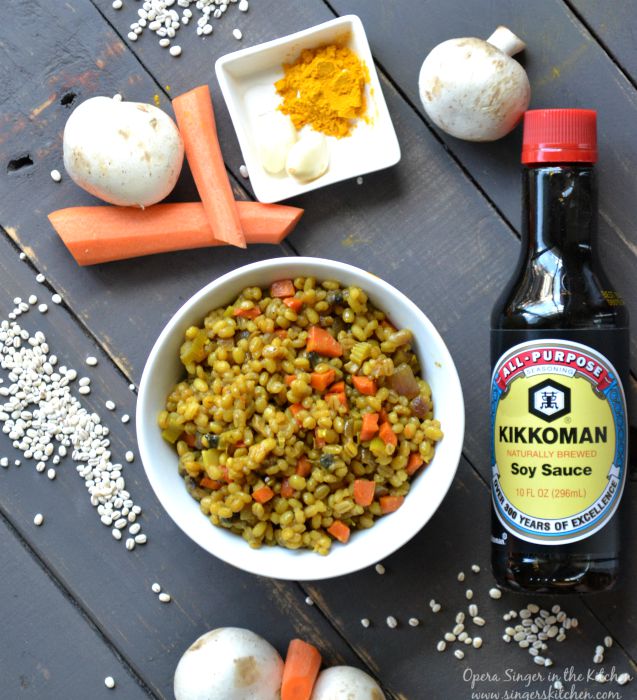 Life is slowly getting back to normal since having my little one almost 2 weeks ago. It is quite unbelieveable how everything has changed with one new addition to our family. As I  slowly prepare to say goodbye to my family who have been in town for 2 weeks, I have been thinking of quick and healthy meals to prepare for my immediate family. When I had my grandmother from Mexico ask me how I create dishes, I simply told her that I am inspired by the ingredients I had available in the fridge and pantry.
It was a delight to share different dishes I normally make for my family to my grandmother as though it was a novelty for her like showing her how to grill mushrooms for burgers or even preparing barley in a unique and different way than my grandmother would in Mexico. It has actually been fun to share recipes with each other and to know that our connection is even stronger because of our love for cooking.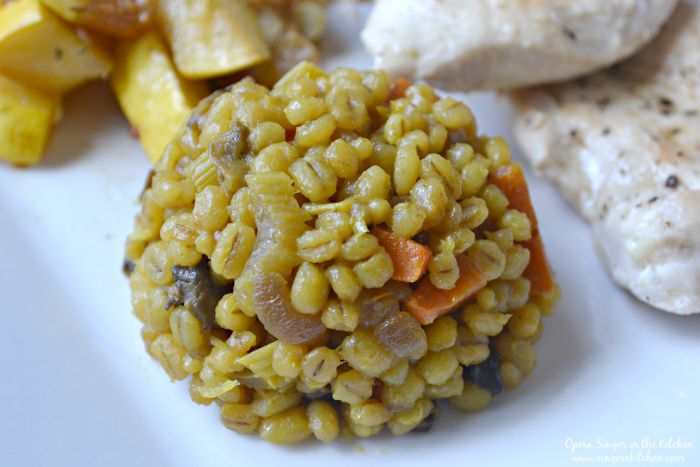 I find it so rewarding to be able to come from a family that loves to cook and that conversations are started by memories around the table as I would imagine a lot of families share in other homes. When I was challenged to create a side dish with Kikkoman soy sauce, I knew that it would be exciting to see what would come out of my kitchen.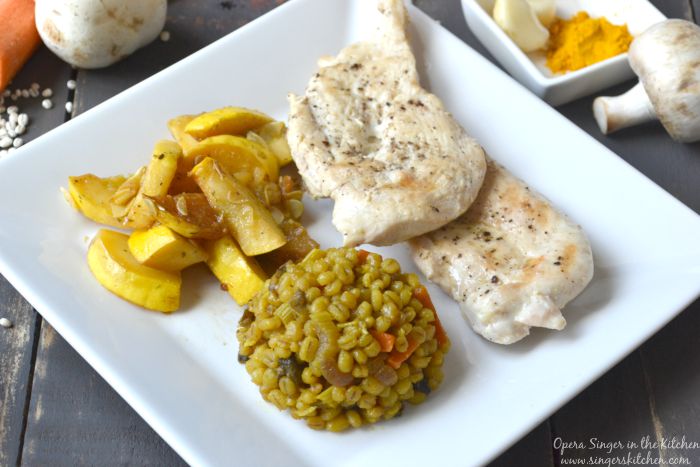 My mother has been making a lot of barley and oatmeal drinks for me to help with breastfeeding so I decided to make a side dish using pearled barley that my whole family could share knowing that it would healthy, wholesome and delicious. I gathered a variety of veggies from my fridge and added a few spices and included Kikkoman soy sauce as a replacement for salt. Kikkoman soy sauce is traditionally brewed and is a versatile ingredient that can be used to cook many different types of cuisines. I like the fact that it can be a natural flavor enhancer as well.
I had my mom and grandmother taste and give me their opinion and they both approved of the savory dish. I made them wait a day to enjoy the side dish with the protein and veggie I was going to prepare. How cruel, right?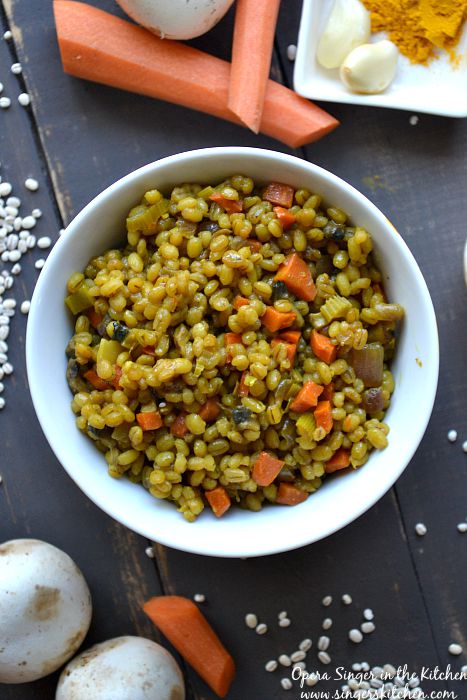 I paired my side dish with some pan-grilled chicken and some sauteed yellow squash. It was a perfect accompaniment and was even toddler-approved at lunch a few days ago which is always a plus in my home. Enjoy this healthy dish with your family.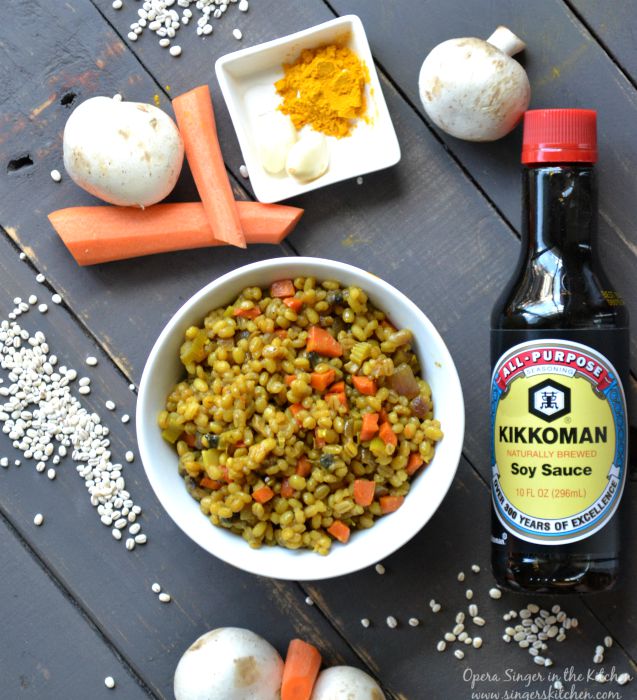 Ingredients
1 cup pearled barley
2 Tablespoons olive oil
3/4 cup carrots, peeled and diced
1/2 red onion, diced
1 cup button mushrooms, diced
1/3 cup Kikkoman soy sauce
1 1/2 cups water
3 garlic cloves, minced
1/2 teaspoon turmeric
Instructions
Boil water and cover the 1 cup of barley with the hot water and let it sit for 30 minutes.
Drain the water and set aside.
Heat olive oil in a large sauce pan.
Add the carrots, onions, mushrooms and barley and cook for 10 minutes.
Add the soy sauce, garlic, turmeric, and water and boil on medium high heat for 10 minutes or until water has evaporated.
Remove from heat and serve with grilled chicken and a second side dish or salad.
https://singerskitchen.com/2015/08/quick-and-savory-barley-pilaf.html/
This is a sponsored conversation written by me on behalf of Kikkoman. The opinions and text are all mine.
Related