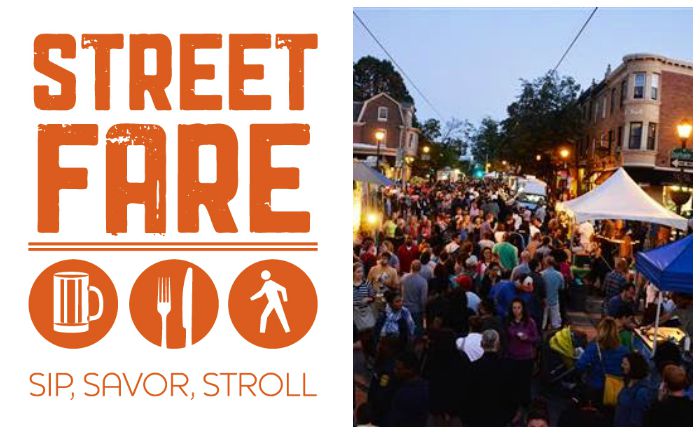 Since I moved to the Philadelphia outskirts almost 4 years ago,  I never realized that I would be attending food truck festivals or that I would get to visit great restaurants around a large city.  I've had such fun getting to know the towns surrounding Philly.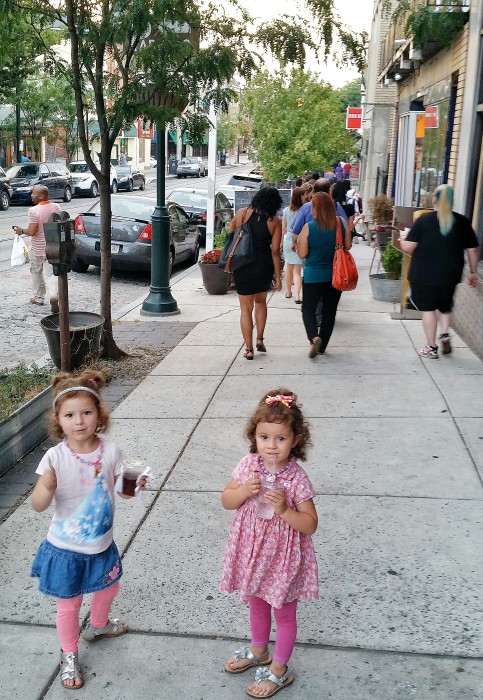 Tonight I took my girls and attended a progressive dinner preview in Mt. Airy which allowed me to experience a bit how the real event will be like on September 17th. The event is called Street Fare: Sip, Savor, and Stroll where 50 and more food trucks, restaurants,and bars come together for a night of street eats, craft brews, handcrafted cocktails and wine. While I have only been to Chestnut Hill,  I was so surprised with the variety of restaurants in the area. CNN Money calls Mt. Airy the "Best Big-City Neighborhood" with an emerging restaurant scene to beautiful historic homes.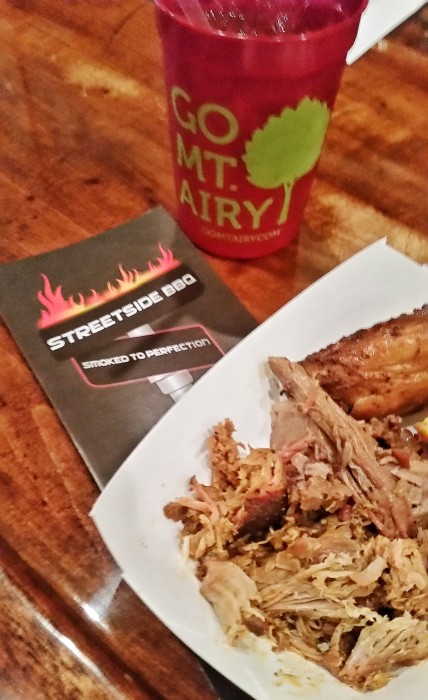 When we arrived at Earth Bread + Brewery I was not sure how the evening would go carrying a baby in an Ergo carrier and with my two toddler girls in tow.  All I know is that my girls enjoy food and I was going to make the most of our evening. We started with the Lemon -Mint,  Creamsicle, and Sarsaparilla craft sodas and a delicious BBQ sampler from Streetside BBQ. We had some pulled pork,  brisket,  chicken,  and some sweet cornbread. All my oldest daughter continued to ask for was the "chicken" which was the pulled pork. She enjoyed it as much as I did. It was so tender and of course the sweet cornbread was a hit.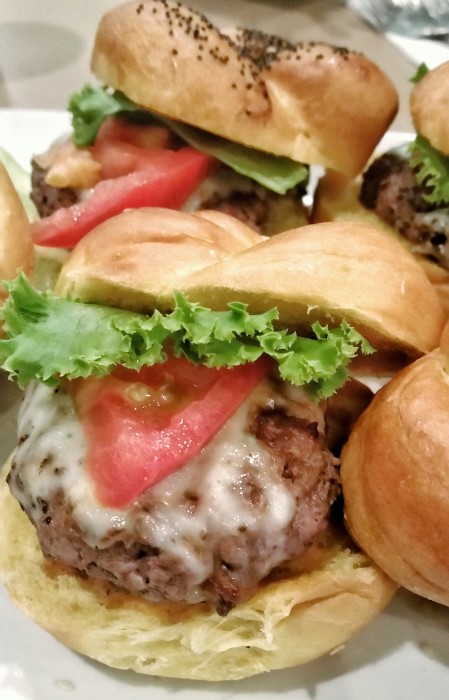 We then walked over to Mahn: Mt. Airy Noodle House for a spring roll and Bee Burger for a juicy burger slider.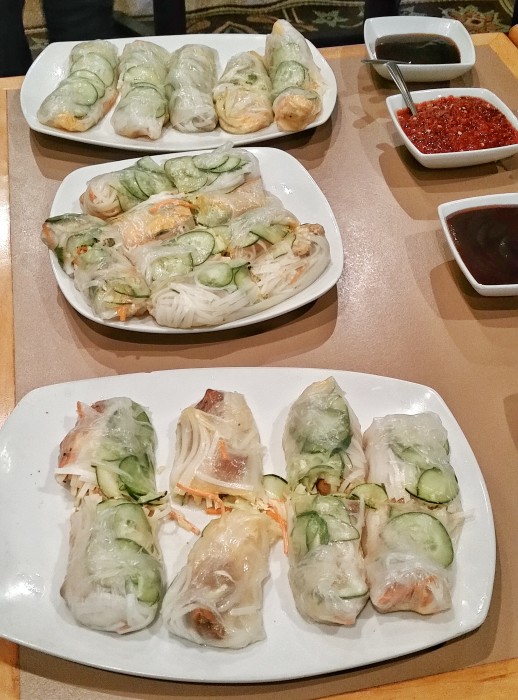 The burgers were a perfect size for all and even my girls had a bite or two. We also tried a fried rugelach which was a hit with the girls.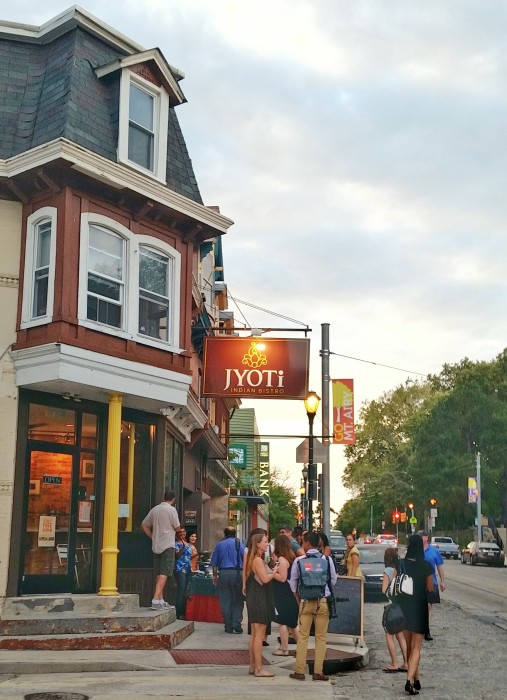 Next we walked a block or two and tried Indian fare at Jyoti Indian Bistro. They had a nice little set up outside the restaurant and the owner explained all the savory treats she was going to serve. We started with a mango lassi which was a delicious cool treat for all.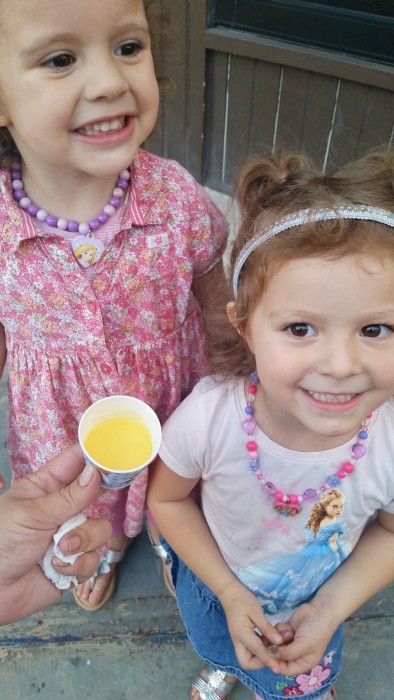 My girls LOVE mango so they kept asking for more. I then tried makkai ke roti which was served with saag and pakoras. Indian fare has always been a little harder to get used to but I love trying NEW foods so I knew I had a pakora before, so I loved the spice and flavor. My kids opted not to have anything spicy.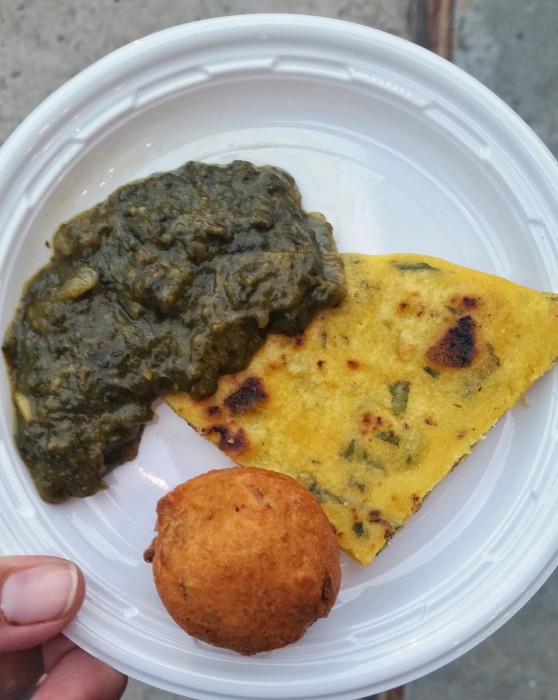 The owner enticed the girls to try the sweet treat made from cream of wheat called Semolina Halva. The girls kept calling the dish "the sweet thing" which they devoured and  afterward thanked the owner. I love the fact that my girls give a lot of foods a first time try at ages 2 and 4.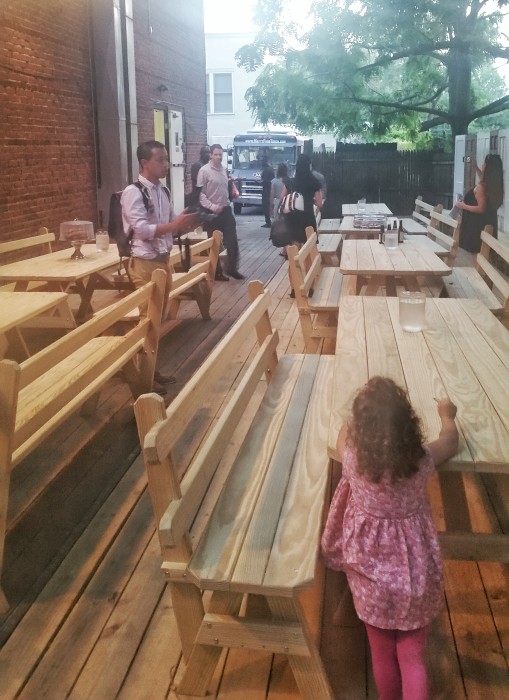 Our last stop of then evening was at Alma Mater, which opens next Thursday boasts a beautiful beer garden with awesome benches for both adults and kids. It was still under construction but the kitchen was ready to serve the media folks. We had a fresh green salad with salmon and bruschetta on nicely crisped baguette slices.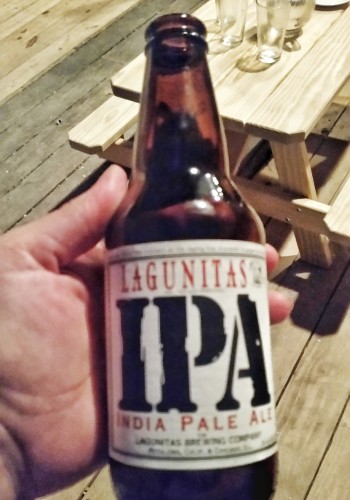 They also had a few beers for us to try so I chose the IPA which is always a favorite of mine, It was hoppy and a perfect pair with all the food we were trying.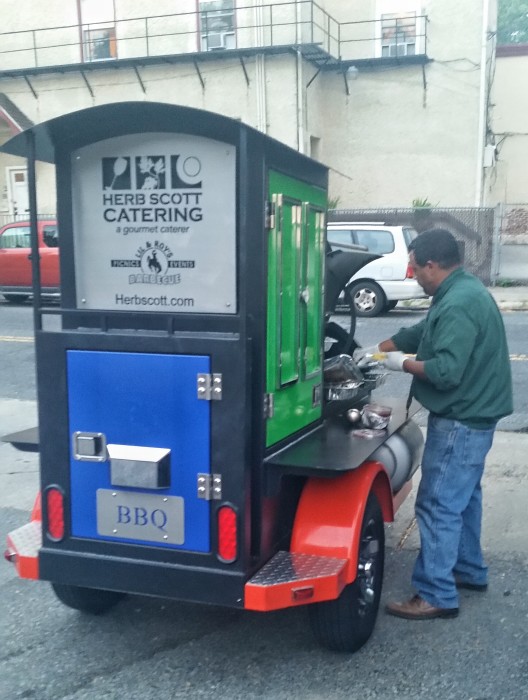 There were also a three food trucks ready to have us try their food fare since they would be making an appearance at the festival on the 17th. Herb Scott Catering had an amazing Asian rice bowl with saffron rice, juicy brisket, with greens.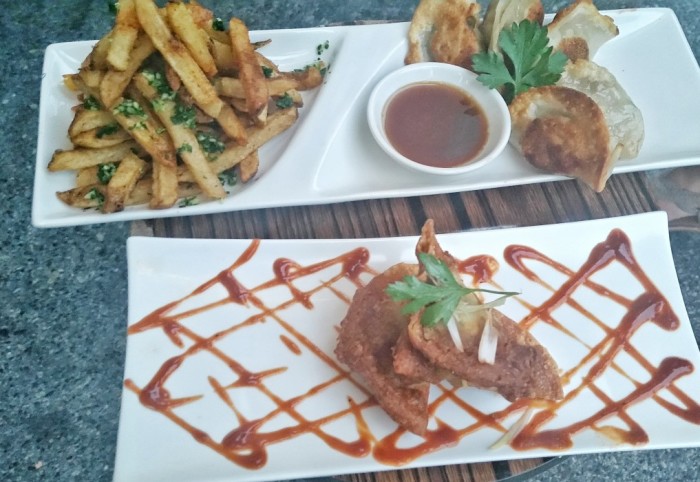 Dump N Roll Truck had crispy wontons filled with Chipotle turkey bacon cheeseburger and topped with smoky honey bourbon BBQ. Oh my, those were incredible! I saved a few for the hubby to try at home and he REALLY liked those along with the dumplings which were just as savory and incredible. That truck is definitely one not to miss.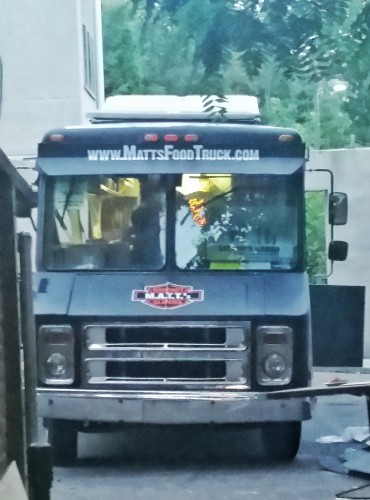 M.A.T.T 's Food Truck was the last truck for us to try and they were so kind to me as I handled the girls and got them situated. Since my girls decided they were on a carb fest, I ordered the parmesan truffle fries and a crab cake slider for myself. The girls at first did not know what to make of the fries, knowing there was something different about them. They gave a few tries and kept eating.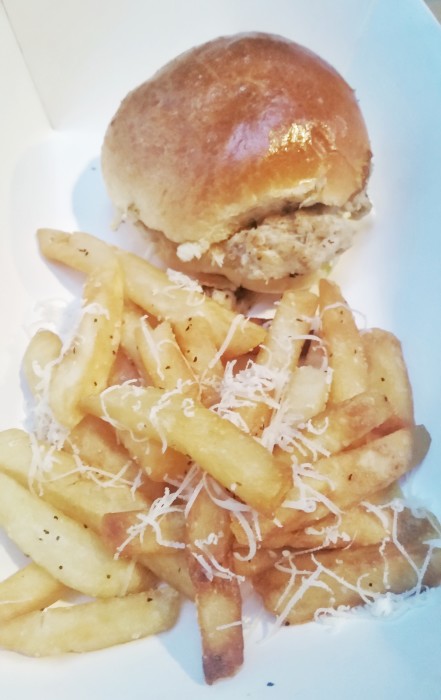 I enjoyed my crab cake since it is not something I get to eat all the time. It had a little slaw on top of the crab cake making it a perfect combination.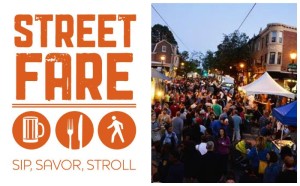 It for your mouth is not watering already, it should because the event on September 17th is sure to offer this plus an amazing assortment of offerings. There will be a crowd so make sure you come with your spouse and carry your kids. Your whole family CAN enjoy good food and a good time especially with the live music as entertainment.
Street Fare: Sip, Savor, Stroll
September 17, 2015
6:00pm to 10:30pm
The festival takes place between Sedgwick Street and Mt. Airy Avenue.
Disclosure: This was a media event allowing us to get a sense and taste of how Sip, Savor, And Stroll would be like on the 17th. The evening was provided by Aversa PR. While I was not compensated this is my own review of the evening.
Related