This is a sponsored post with Markerly and Beyond Meat. All opinions are my own.
I recently was challenged to surprise my family with family favorite dishes using Beyond Meat products. Anyone heard of these products before? Many people might know that I was vegan for almost 2 years and I was always on a search for the best meat substitute when preparing meals. Although I could never convince my husband to go vegan he would go meatless a few days a week. Now it has been almost 4 years and our family leads more of a flexitarian way of eating. We do our best going meatless on Mondays and on another day of the week, but we mostly eat a variety, including fish, turkey, chicken, and beef.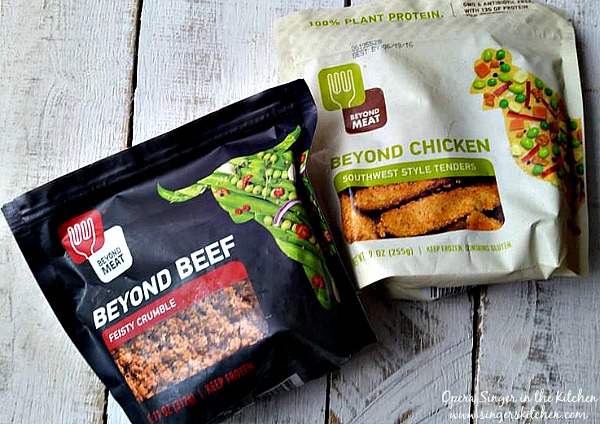 When Beyond Meat sent me a few products to try out and to incoporate in our daily meal plan I was excited. At first, I thought my husband would find me out,but then I was able to keep the products hidden in the freezer. I am always on the lookout for making more meatless meals during the week, not only for our health but also for our budget. I know that when I go to the grocery store to buy for 2 weeks worth of groceries, I cringe looking at how much meat and chicken cost.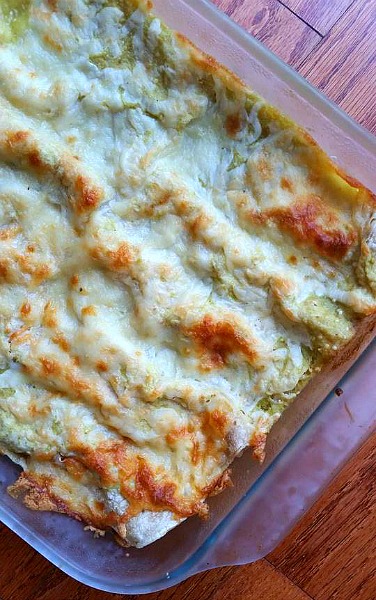 I received Beyond Chicken Grilled Strips and Beyond Meat Feisty Crumbles and Beefy Crumble. Since I know that my husband likes Mexican food, I decided I would make a few favorites of ours like enchiladas and empanadas. Sometimes I can't get by hiding what I make because most of my bulk cooking happens in the evenings when he is home, so this time, I tried preparing my meals on Sunday evening.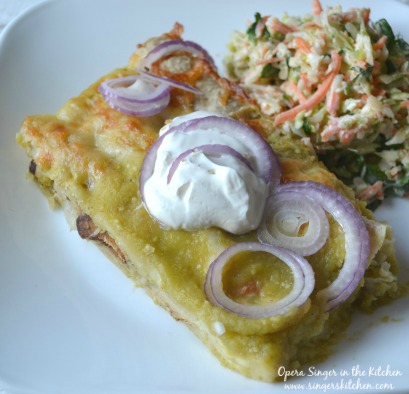 I started by making my Enchiladas with Tomatillo Sauce. Instead of using shredded chicken, I sliced the Beyond Chicken Grilled Strips a lot thinner and cooked them with garlic, sliced onions, and some seasonings. I then placed the strips into corn tortillas, rolled them up and placed them in a 9×13 dish. Next, I made the tomatillo sauce and poured it on top of the tortilla roll-ups. I added cheese and baked in the oven and they looked super delicious.
Guess what?
My husband came home and he was so excited to have them for dinner the next day. He was happy I had made them since I had not prepared that dish in a while. I anticipated that he would be sorely disappointed because I just KNOW my husband but I had added a lot of the original ingredients to my dish that I felt that perhaps he would be convinced to like the chicken substitute.
Want to know what he thought? Check out the video below:
I am a more adventurous eater and I look forward trying the rest of products. I made some vegan nachos one evening with Daiya cheese and Beyond Meat Feisty Crumbles.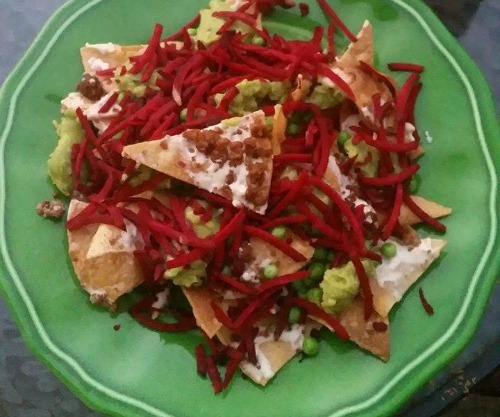 I enjoyed it and was really surprised. I never used to be a texture person when eating foods but after several pregnancies I am really sensitive to textures and unfortunately, I was not a fan of the Beyond Chicken Strips BUT I am looking forward seeing how the Homestyle Tenders taste.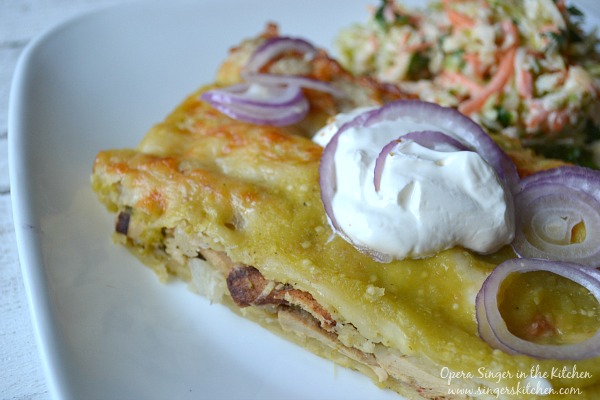 While the products might not have been a hit for my husband or kids, I am also thinking as I stated in my video that I might have chosen the wrong type of meal for the strips. Beyond Meat is widely popular among many elite athletes because it does have a high source of protein and is considered the future of protein. Beyond products are made with either both non-GMO pea and soy protein or just non-GMO pea protein.
Beyond Meat has partnered with April Ross, considered one of the elite athletes, to effectively communicate–by example–the benefits to other families and their children.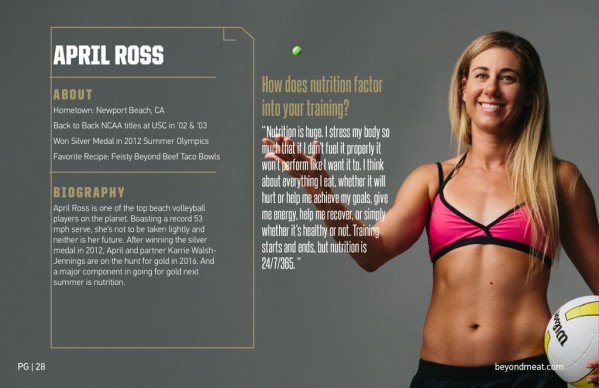 What does the Future of Protein look like? The meat case will become the protein case. Plant protein will appear on the menus of largest restaurant chains and in schools nationwide. Want to try these products? Need inspirations for recipes? Check out the sweepstakes below.
The FUTURE OF PROTEIN CHALLENGE Sweepstakes
5 lucky fans of our bloggers can win prizes ranging from Le Crueset cookware, 3 months of Chef'd meal delivery, a $500 Visa Gift Card, and a chance to watch our athletes in action!
We created The Future of Protein Challenge Sweepstakes as an easy and fun way to encourage your fans to do the Future of Protein challenge with their own families.
 • You can buy discounted Beyond Meat products with this coupon .
• Secretly substitute a Beyond Meat product in a family-favorite meal. Click here to download Beyond Meat product info and some suggested recipes. 
• After everyone has enjoyed the meal, reveal to them that the meat they just ate was made from 100% plants! Capture their thoughts, comments, and of course, empty plates and happy faces.
• Post your photos and a recap of the dinner to Instagram or Twitter by 11:00PM PST on 10/31, tagging "@ BeyondMeat" and "#FutureOfProtein."—this will automatically enter you in the sweepstakes.
• Repeat whenever your family wants to enjoy protein-packed meals without the downsides of animal meat.
 PRIZES: Le Crueset cookware, 3 months of Chef'd meal delivery, a $500 Visa Gift Card, and a chance to watch our athletes in action!
Related