One of the things I enjoy doing is spending time reading but sad to say it is not one of the things I get to enjoy AS much now with a busy life. Adding another child in the family just really does not do it, it just is a little more than that. It's keeping up with my toddler girlies! They have so much energy and by the time 8 o'clock comes by, all I want to do it sleep.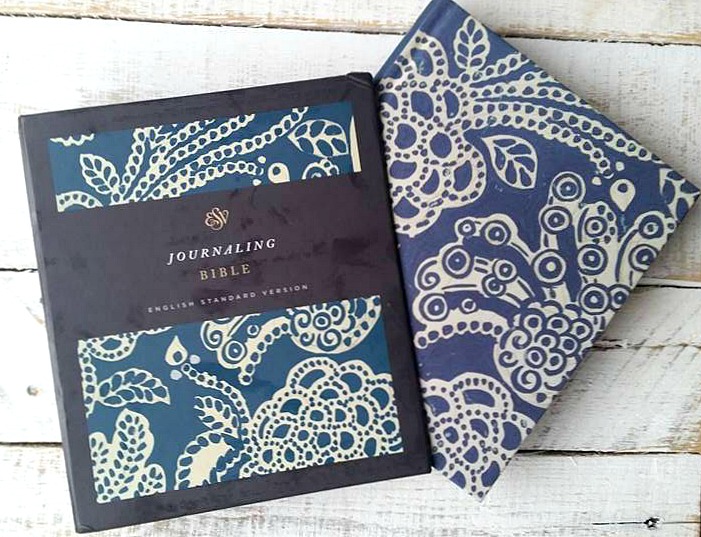 One of the things I am really purposing to do is to spend more time reading the Bible and journaling. It is something I used to do in college and throughout my single years until I got married. Why I stopped when I got married I do not know, but now that I spend lots of time on my own, isolated and not socializing, my thoughts have to go somewhere.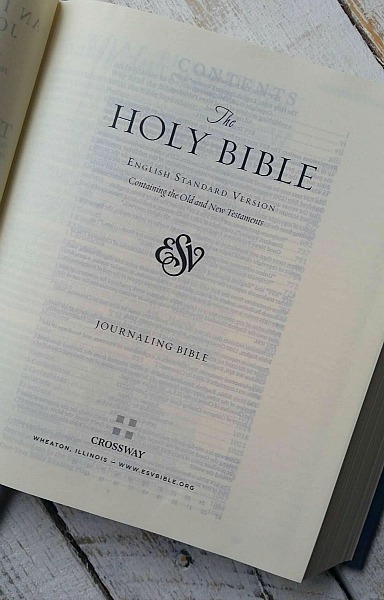 I recently was sent Crossway's newest ESV Journaling Bible in a Blue Flora Design. I do not think I have had such a nice fancy bible that allows me to write on the side bars. It actually makes me sad writing in the Bible since I was not given that option growing up. The print in the Bible is a reasonable size and there is plenty of space, about 2 inches of margin to write. There is actually a ribbon marker to remember where you were last reading.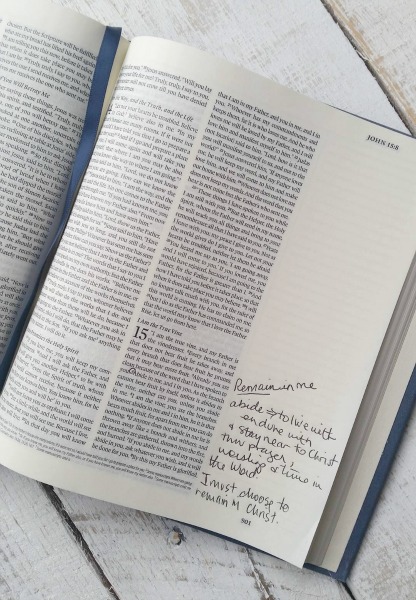 This Bible would be great for anyone looking at studying the Word or even going through a Bible study where thoughts could be added directly into the margin of the Bible. I recently started an online study that took me through different chapters and allowed me to write where I needed.
Since I hardly take a Bible other than my phone with an ESV app or even my small Bible, this Bible is definitely a great Bible coming to use throughout your morning. My girls even saw the book and asked me what I was reading. I like how they are inquisitive kids. 

If you have a friend you would love to give this Bible to or you have been seeking for a ESV Journaling Bible, enter below.
Disclosure (in accordance with the FTC's 16 CFR, Part 255: "Guides Concerning the Use of Endorsements and Testimonials in Advertising"): Many thanks to Propeller Consulting, LLC for providing this prize for the giveaway. Choice of winners and opinions are 100% my own and NOT influenced by monetary compensation. I did receive a sample of the product in exchange for this review and post.
 Only one entrant per mailing address, per giveaway. If you have won a prize from our sponsor Propeller / FlyBy Promotions in the last 30 days, you are not eligible to win. If you have won the same prize on another blog, you are not eligible to win it again. Winner is subject to eligibility verification.
Related