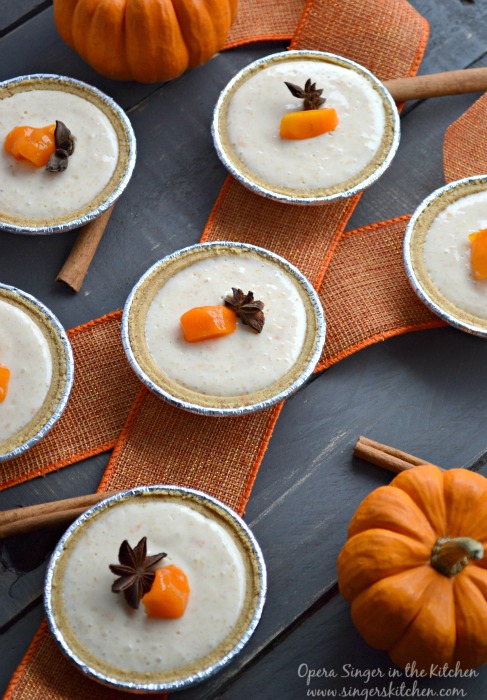 As the leaves finish changing colors and falling from trees it is hard to believe that Thanksgiving is almost upon us again! I only say this because as Facebook shares my memories from almost 4 years ago, it makes me miss family all over again. Every year as we live miles and miles away from our family in Texas, I am reminded that holidays are just going to be different every year. I think I am finally sinking into the idea of establishing traditions since we have little ones who are remembering and learning so much about everything.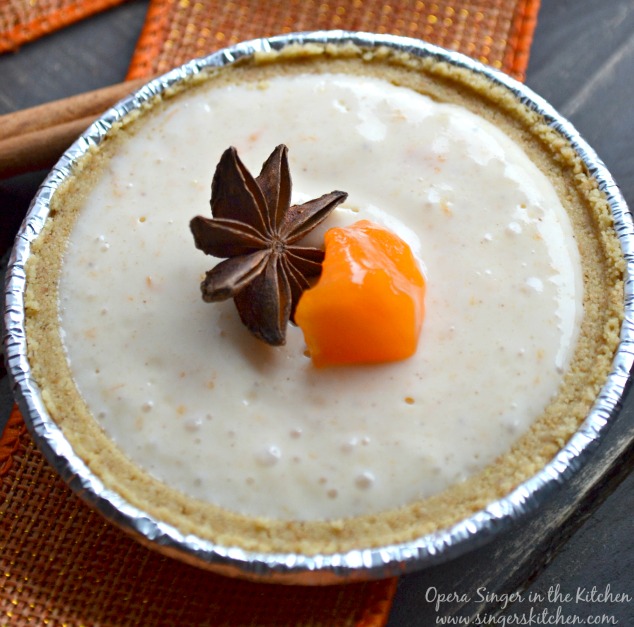 One of the traditions that I know I will continue will be cooking and including my kids in the mix. They love being in the kitchen helping and mixing. I wish we had video set up just to show my little helpers in action. As I plan for Thanksgiving, I hope to include them in the cooking process in order to remember their time with mommy in the kitchen.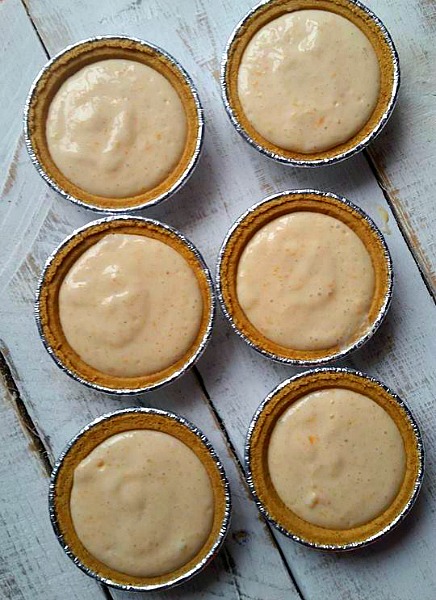 Since we have no family in the area, we plan on opening our home to college kids that do not have family in the area in order to share our meal and even spend time watching the Thanksgiving Parade. If there is ever a day where it was worth spending my whole day in the kitchen, it would be this day.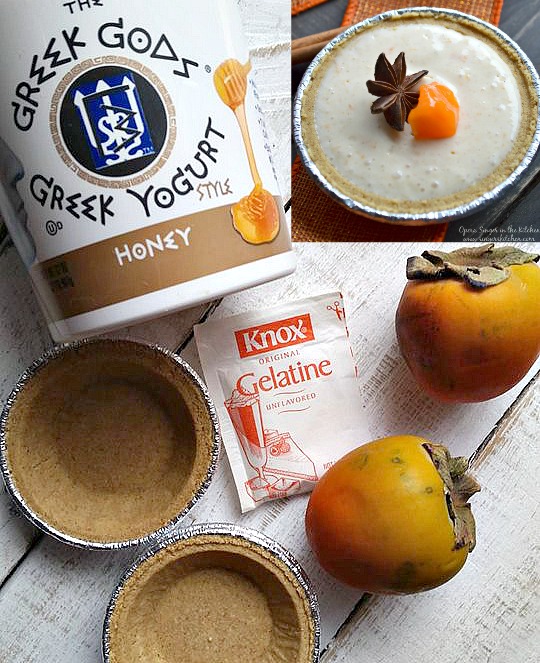 There are always a few new recipes I like incorporating or switching out with traditional ones we use every year so when I was challenged to make a pie with greek yogurt, I was inspired to create something that perhaps would replace the pecan or pumpkin pie. It  could simply just be another pie to add to the dessert tray. Why not? The more the merrier especially since we do not know how many kids we are to expect.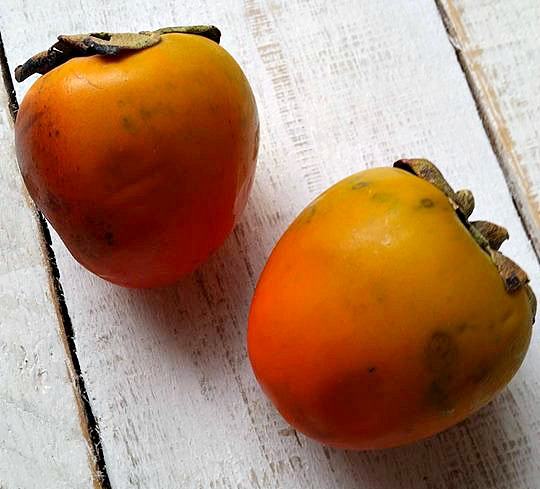 Persimmons are in season and in abundance. I always like trying new recipes or even creating new recipes when this time of year comes by. Check out the array of persimmon recipes I have made since I started my food blog. When my husband for an exact description for the persimmon it was actually hard to describe since I think it has a unique flavor and texture especially with the variety of persimmons available. The type of persimmon I used is the Hachiya. It has to be VERY ripe before being consumed or else your mouth will be left with a bitter aftertaste. It is almost grainy and gross.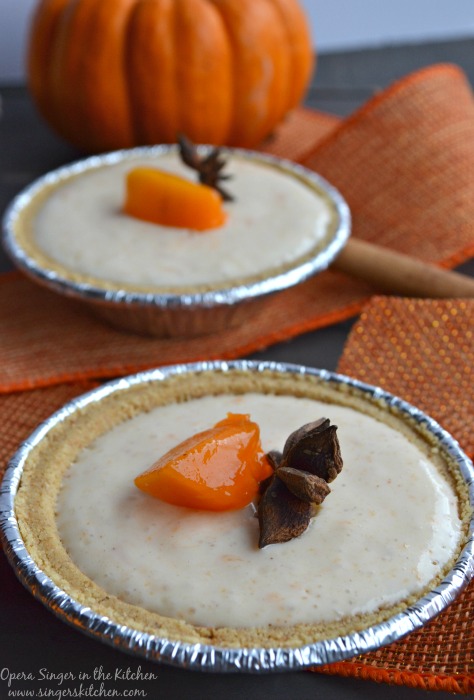 I created a pie that took The Greek God's Greek Honey Yogurt and pureed Hachiya persimmons. While it was a simple recipe, it was a light and tasty pie that was super quick to prepare which is perfect for a busy day in the kitchen. I hope you get to add it to your recipe index box this year. Check out The Greek God's Greek Yogurt on Facebook for more recipes.
Ingredients
12 mini graham cracker pie shells
1 1/2 cups The Greek Gods Greek Honey Yogurt
3 ripe Hachiya persimmons, peeled, diced and pureed
1 unflavored gelatin packet
1/4 cup Honey Ridge Farms Spiced Honey
1/4 cup hot water
1/4 teaspoon nutmeg
1 teaspoon ground cinnamon
1/4 teaspoon ground cardamon
1 Tablespoon lemon zest
reserve 1 Hachiya persimmon, peeled and diced for garnish
star anise
Instructions
In a medium bowl add the gelatin packet.
Add the hot water and mix.
Next add the honey and mix well until blended.
Dice the persimmons and puree with a hand immersion blender leaving the mixture semi chunky.
Add to the gelatin mix and stir well.
Add the remaining ingredients and blend well.
Add about 1/3 cup of filling into each mini.
Place on a cookie sheet and refrigerate for 2 hours until set.
Garnish with diced persimmons and star anise.
https://singerskitchen.com/2015/11/mini-spiced-persimmon-yogurt-pies-greekgodspies.html/
Related