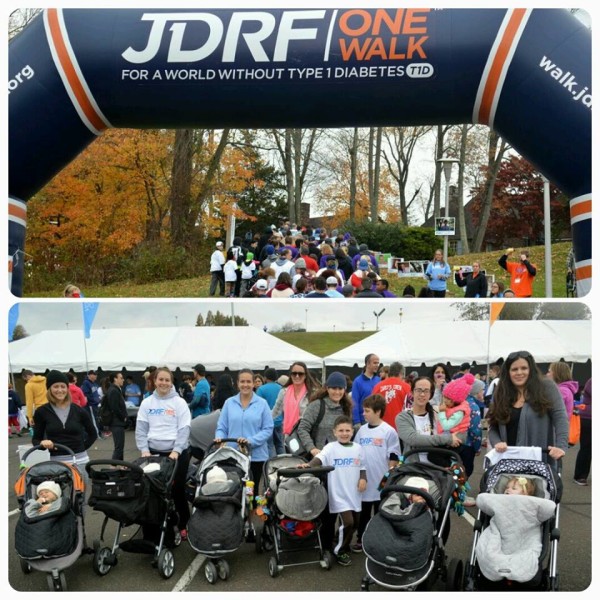 This past weekend a group of ladies from the Philly Social Media Moms took their kids and strollers and bundled them for a 3 mile walk to raise money to help fund research that will impact the lives of the millions of children, adults, and families challenged by Type 1 Diabetes. As part of a team sponsored by JJ Cole, 13 women sported the Bundleme cover on their jogging strollers. They definitely looked ready to get the walk started.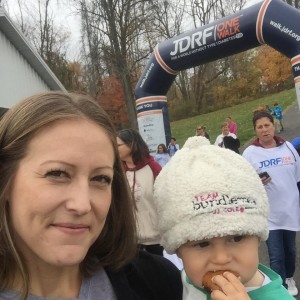 Since I was not able to attend, I had a friend go in my stead and she shared her experience with her baby. Check out her story below. Thanks Kristin!
_______________________________________________________________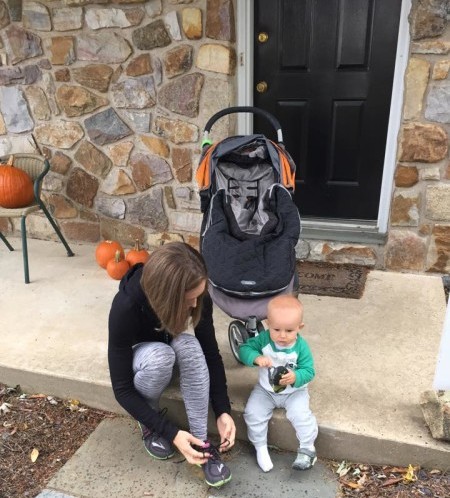 Gloves, hat, socks, shoes, jacket…. Check, check, check.  I have gone through this checklist every time I leave the house with my infant son for a cold day run.  The amount of time it takes to pack and bundle him up can take the motivation right out of me to go exercise.  Once bundled, he usually manages to take off a few articles of clothing during the run.  Too many times I have tripped over my own two feet trying to secure a glove on my squirming child while running.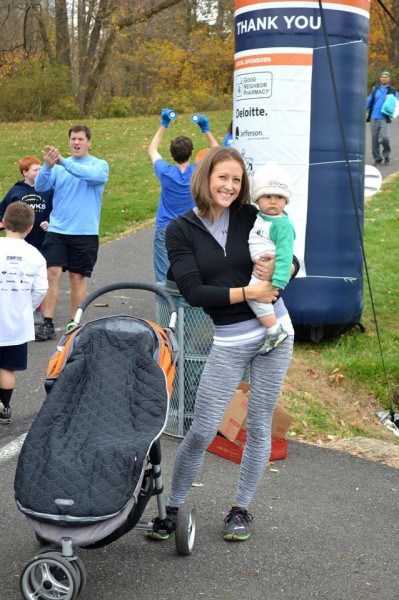 This past weekend, I had the opportunity to bundle my son up in the JJ Cole Urban Bundleme as I participated in the JDRF One Walk for Type 1 Diabetes (T1D).  My son stayed nice and warm wearing the JJ Cole Urban Bundleme in the color Stealth.  This all-in-one kiddo sleeping bag slips right onto the stroller for an easy baby cover up in the cold.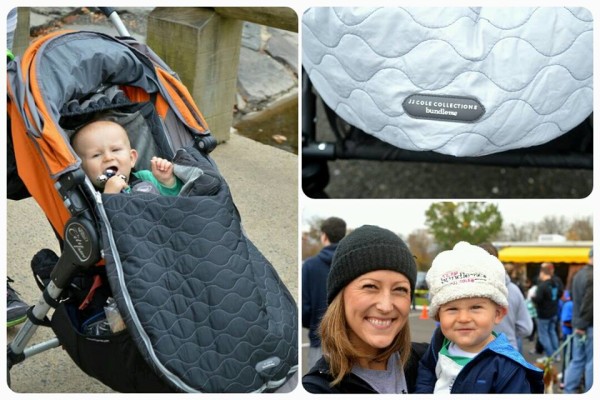 The material is soft and light (great color options too!).  The plush cover feels comfortable and snuggly.  Then the easy zipper closure on each side keeps your baby warm without bulky jackets and boots.  Taking him in and out of the Bundleme is easy.  The longer length Urban Bundleme can even fit my three year old with room to spare!  Overall, it has simplified my exercise process immensely.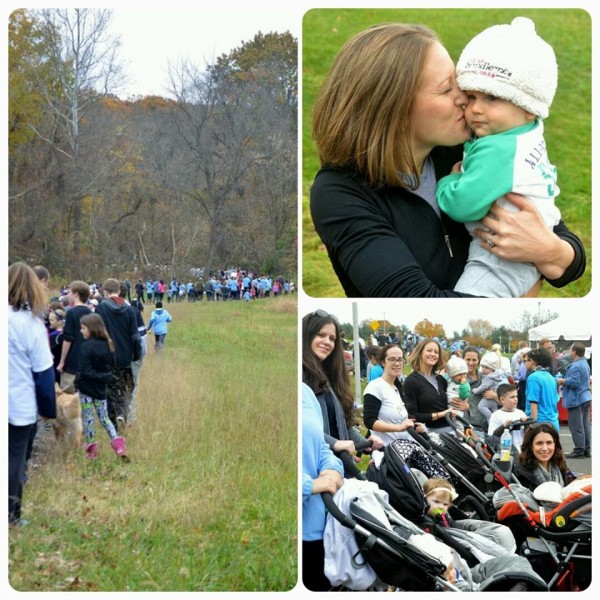 The JJ Cole Urban Bundleme wasn't the only impressive experience of the day.  The JDRF One Walk brought hundreds of participants together for a common cause.  Each year 40,000 people are diagnosed with T1D in the United States, 13,000 of which are children, giving this chronic disease the name "Juvenile Diabetes."  This organization funds research projects to propel the advancement for treatment and symptom control.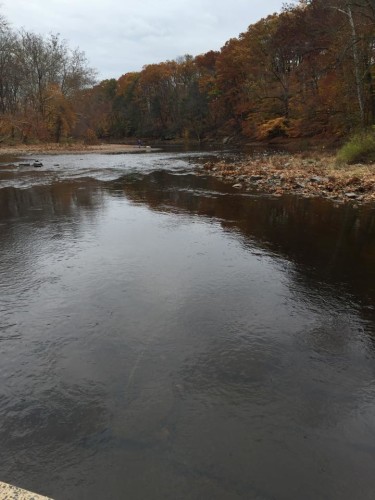 Bucks County Community College was a beautiful and serene setting to stroll with other families to raise awareness about this life consuming disease.  Crossing the enormous inflatable finish line with so many other people who are somehow personally affected by this disease was a humbling experience.
Disclosure: The team was sponsored by JJ Cole. All opinions are solely by the writer.
Related