It is no suprise I am always promoting new products but it is something I love doing because even if I were not a blogger I would still be sharing how much I like new discoveries, especially with items I want to add to my pantry.  Some of the products I have been using in the last months are healthier for our family and are great options for having a healthier lifestyle.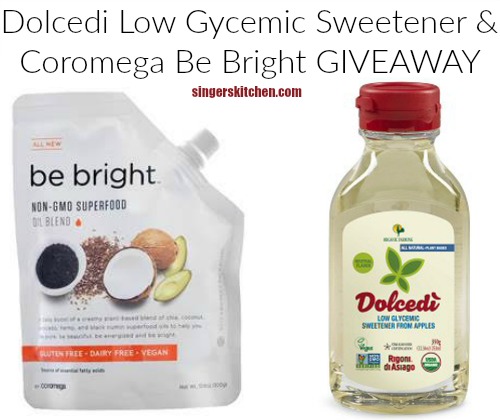 For many it is hard to go completely sugar-free, but there are products, like there are certain foods, that are lower on the glycemic chart. This means that ones sugar level will not drop after consuming foods that contain carbohydrates. I am always looking for alternatives for sugar even though I do like alcohol sugars that are considered naturally sugar free without altering any blood sugar levels.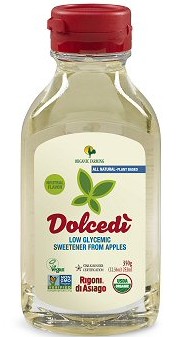 Dolcedi' is a new product I was introduced to that is a new, all-natural liquid sweetener made from 100% organic apples and is a low-glycemic* alternative to sugar and other sweeteners. With 25% fewer calories than table sugar, Rigoni di Asiago Dolcedì' is made from the concentrated and filtered sugar extracted from organic apples. It is certified USDA organic, non-GMO, gluten-free, vegan, and STAR-KOSHER. Dolcedì' can be used any way you would use traditional table sugar or honey and in the same proportions; one teaspoon of sugar equals one teaspoon of Dolcedì'. Its neutral flavor enhances the taste of food and drinks without altering them. Dolcedì' is also highly soluble in both cold and hot drinks and can be enjoyed with pancakes, on yogurt, in fruit salad, and in baking.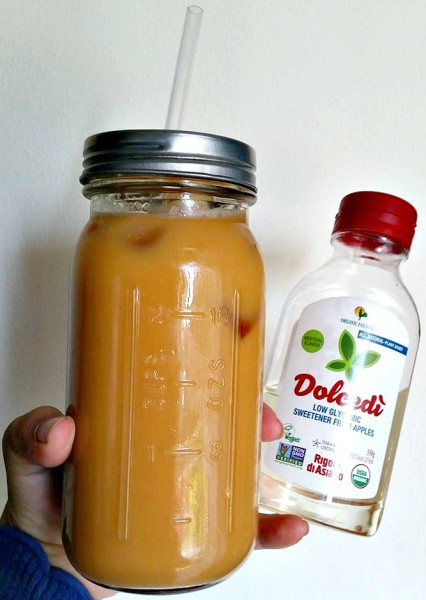 I loved using it my coffee, tea and even in smoothies. I actually did not use to much and it gave a perfect sweeteness. There was no aftertaste and it almost tasted like honey. I can truthfully say that I did not crave it the way I do sugar.
 

Want to win a bottle try for yourself? Enter below!
Coromega has a unique line of great-tasting omega-3 supplements that make it fun, easy and delicious for everyone to get their daily dose of essential omega-3 fatty acids, without the unpleasant aftertaste. It is a new, revolutionary emulsified blend of superfood oils created for better absorption, better taste and better health overall. Be Bright , a vegan, gluten free, non-GMO superfood oil, is delightful straight on a spoon or as a delicious addition to any smoothie.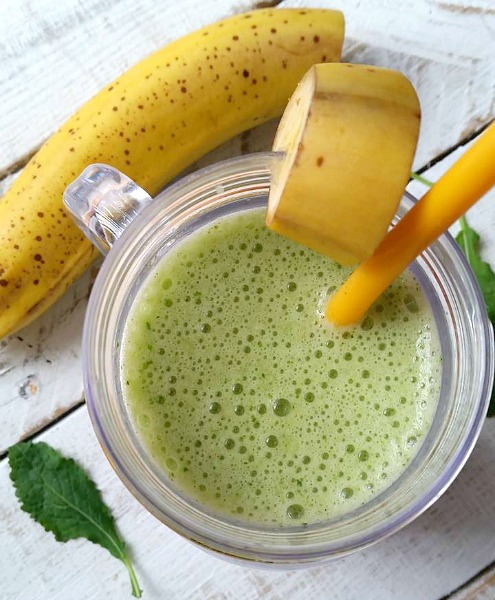 While I have been used to taking capsules, I always had a hard time with the aftertaste or burping fish oil because it upset my tummy. These squeezable pack worked well in my every day eating lifestyle. Even though we could take these by teaspoonful, I liked adding it to my yogurt or mostly in our green smoothies. It just keeps getting easier adding items to smoothies because kids do not detect it. We are all getting our superfood oils and easily absorbed into the digestive system too! I thought this was an easy wat to receive my Omega 3's along with antioxidants.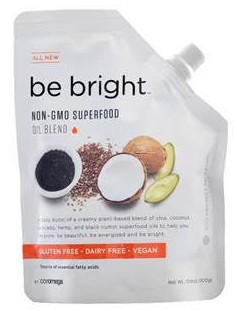 It is available in a 10-ounce squeezable packs and requires refrigeration after being opened. Be Bright by Coromega is a creamy plant-based blend of:
Chia Seed Oil – contains Omega-3, 6 and 9, vitamins, minerals and antioxidants
Coconut Oil – contains healthy fatty and lauric acids for increased metabolism and energy
Black Cumin Oil – a natural detoxifier, contains Omega-6, and powerful antioxidants
Avocado Oil – a great source of Vitamin E, natural antioxidant and fatty acids
Hemp Seed Oil – Omega-3 and 6, antioxidants, increased energy and vitality
What to try a packet of your own to try with your family? Enter Below!
Disclosure: This post contains affiliate links with Amazon, which means I receive a small percentage if you make a purchase using this link. I received these products as samples for review. Giveaway supplied by company . Opinions are my own.
Related