My husband and I have been married almost 8 years and we have lots to show for it. We have three beautiful girls under the age of 5 to raise, a home to maintain, busy jobs, and more. I always thought it would be easy to remember everything I did with each daughter but alas I learned what mommy brain truly means.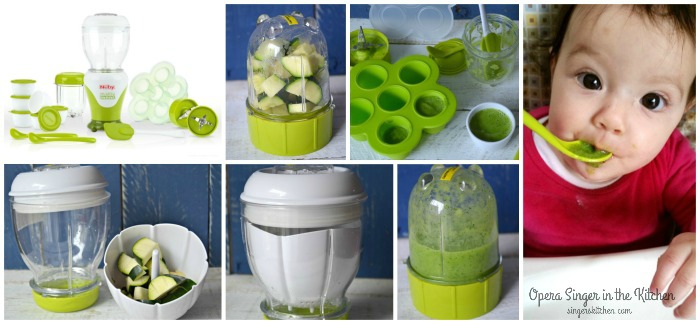 Maybe this is why everyone has a baby book so that they can write down what they do with each baby. I am not that person unfortunately. I can take photos and those solely work as my memory bank. I guess the more we add to our memory bank, the more it shoves those memories into hard to remember crannies. You get me? HA.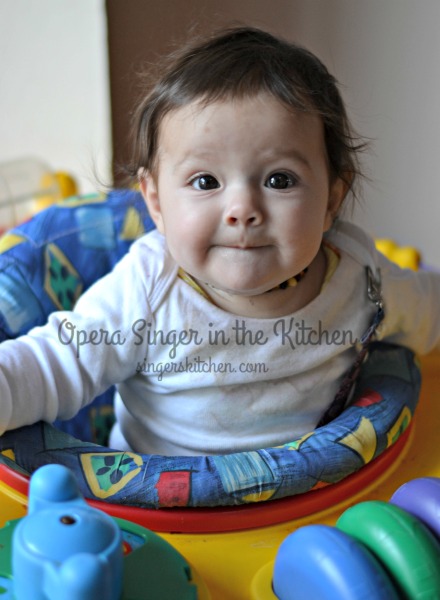 When our third baby girl turned 6 months ago in January I wondered if I would wait off introducing solids to her. She seemed content with solely nursing but the more she sat near us at every meal, the more we started hearing her be more vocal about food. Could she be ready?
Our daughter was clearly noticing meal time and we started introducing first foods to her to see if she would embrace it. While her tongue was not ready, her mind was ready and she seemed really excited and eager to taste. One thing is for sure that I remember is that I loved the concept of baby-led weaning with foods cut up in small pieces so they could mash in their gums.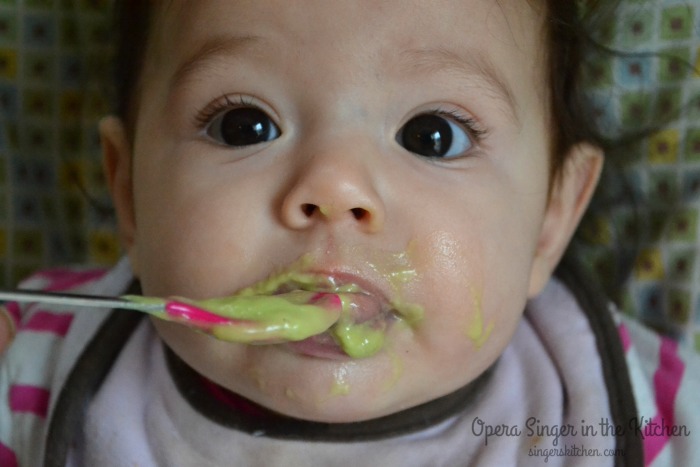 I totally think our little one is still not ready with that even though her little hands are able to pick up puffs so I have been focusing solely on puree. I started working with avocados, bananas, zucchini as her first foods and blending them individually so she could savor and register what she liked.
Now at almost 7 months, Natalie is loving foods that are combined like sweet potato and squash, or apples and oatmeal. She really has not rejected ANY food except for mushy banana. I definitely think she prefers puree for now and eats really well three times a day. We have seen no teeth emerge but we foresee that changing soon.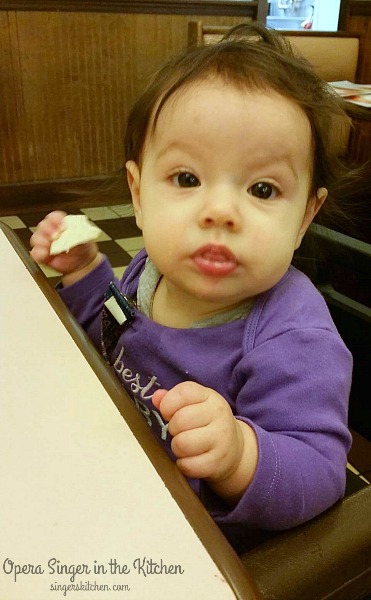 So going back to what I said in the beginning, while I love making my own foods for my baby it is not always possible due to busy schedules, but the goal is to make an effort to make puree and to freeze in bulk in order to have some ready in advance. I recently was able to try the Nuby Garden Fresh Mighty Blender, a all-in-one baby food prep system.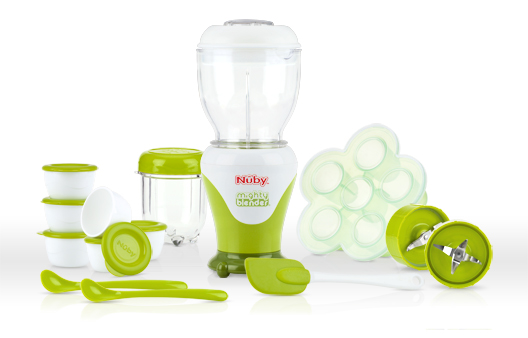 The systems includes a 22-piece set that includes the following:
3-piece Batch Bowl

Power Base

6 Food Storage Pots

Freezer Tray with Stay Fresh Lid

Steaming Basket

Short Cup with Stay Fresh Lid

Blending Blade

Milling Blade

2 Long Handle Spoons

User Manual and Cookbook

Nutrition Pocket Guide
It is geared to make homemade perfect puree for babies starting at 4-6 months and older or chopped baby food for 7 months and older and even mini meals for babies 10 months and older. There is are two types of blades that help blend foods for each feeding stage. There is even a steaming basket that fits into a batch bowl with a lid in order to microwave the fruits and veggies. Included in the kit is a user manual instructing how long to steam the desired fruits and veggies. It was really simple!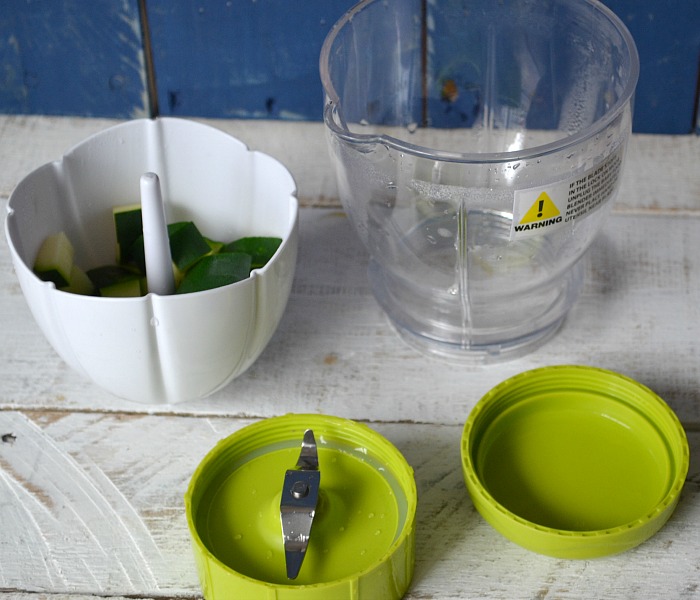 I have one cabinet that I gear to baby and kids cups, bowls and such so this whole set fit in our cabinet. It worked well because there are many pieces but as long as it is placed in a basket that fits in an assigned area, it is easy to grab and plug in. While I do have a high-powdered blender and food processor, sometimes those appliances are just too big for even food to freeze in the small freezer trays.
I liked using this blenders because it not only served making baby food, but I could make smoothies for my toddlers and ahem, even myself during my snack time. Smoothie for one ya'll!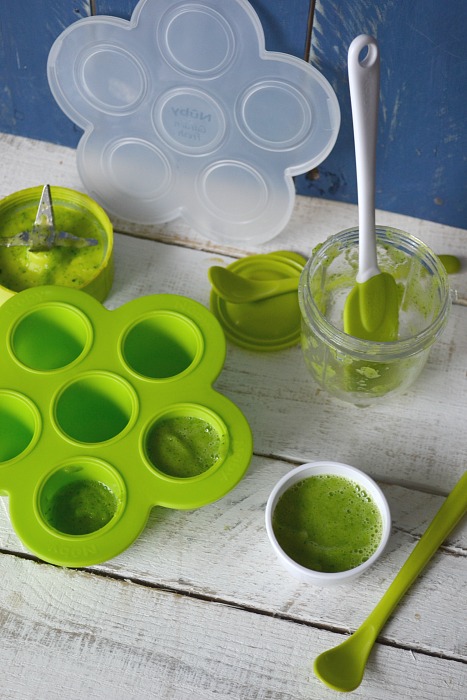 This would be a great appliance and then hand down to another mama so they can experience the joys of homemade baby food without the guilt of always having to buy prepared foods. I know it helps me! If you want to try this, enter the giveaway below or find the products to purchase.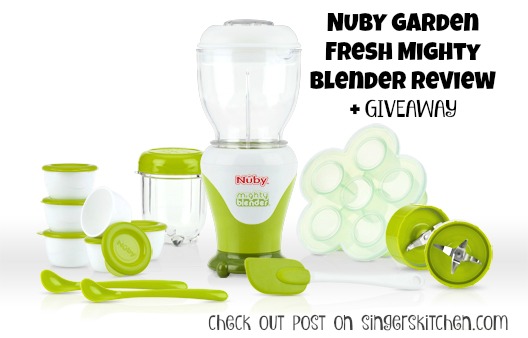 You can find this product on Amazon or BuyBabyDirect.
Check out Nuby on Twitter and on Facebook.
Disclosure: I received this product to review and giveaway is provided by Nuby.
Related