Happy Monday friends! I wish the weekend had been a little longer so I could sleep a little more or even had a chance to read a new book I've had staring at me. Yesterday, I told my husband that I wish we had an extra Saturday to rest and be with our family because it goes so fast.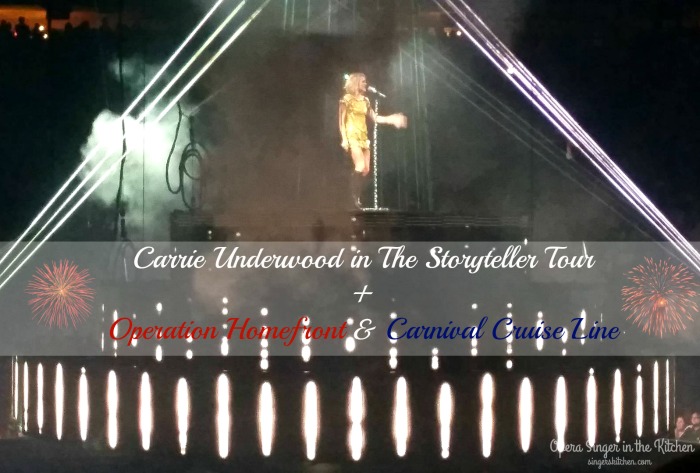 Every week, my usually has an evening off so that I can go out and catch on work. Some days I do not even want to do that. Usually I want to take a walk outside, watch a movie, or even go out with a girlfriend but work usually gets in the way. I have found that it has been relaxing going out and taking a break from being indoors and around the busyness at hand.
Last week, my husband shared with me the day he was off so I could go out, but where should I go? I was invited to go to a Carrie Underwood concert! Wow, this never happens. I mean the last time I attended a concert was back in college. It was Maroon 5 covering for John Mayer. How crazy is that? Even thought I was not familiar with all her songs, I was excited to take a night off doing something fun with other women. Can I get an amen?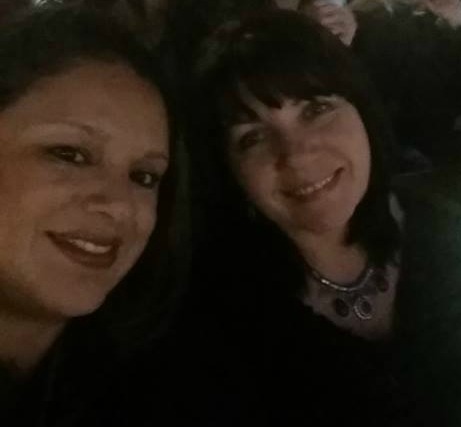 I took advantage of the time and really planned on my trek into the city. Thankfully I did not have to leave dinner prepared since there were plenty of leftovers for my family so I left as soon as my husband got home. Going into downtown Philly is an event in of itself. If you leave to late at a certain time of day, you are doomed to sit in traffic for a long time. I have really only seen the highways pretty clear when we go to church Sundays.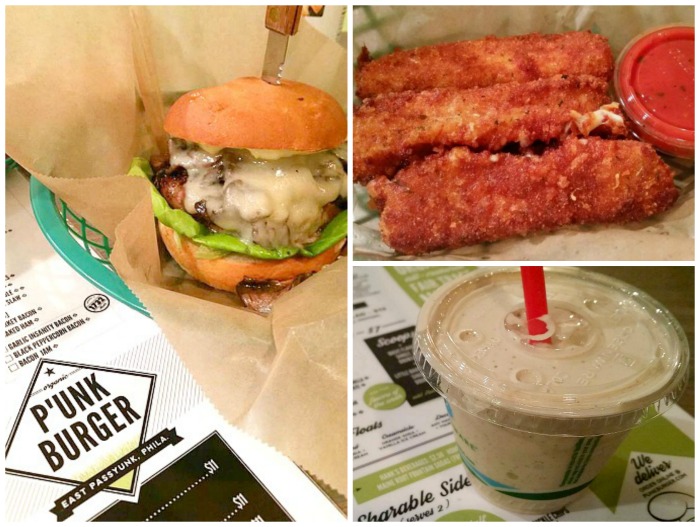 Something I like to do is try new places to eat. If you follow my Instagram feed, I share the places we eat. I really had no desire to spend a lot on stadium food or food that I would not be able to enjoy, so I headed to East Passyunk which is only 10 minutes away from the stadium and enjoyed a delicious organic burger at P'unk Burger. I ordered the burger of the month, called Alpine burger, which is grass-feed beef, portabella mushrooms, swiss, garlic mayo, and bibb lettuce on a gluten-free bun. It was so juicy and tasty! I ordered some mozzarella sticks to taste one and that too was savory and great comfort food. I could not leave without tasting their shakes, which can be made vegan! I had a small kid shake just to get an idea of the flavors and boy, was it creamy and satisfying! Nice to know that a local restaurant is using local ingredients to make such delicious meals.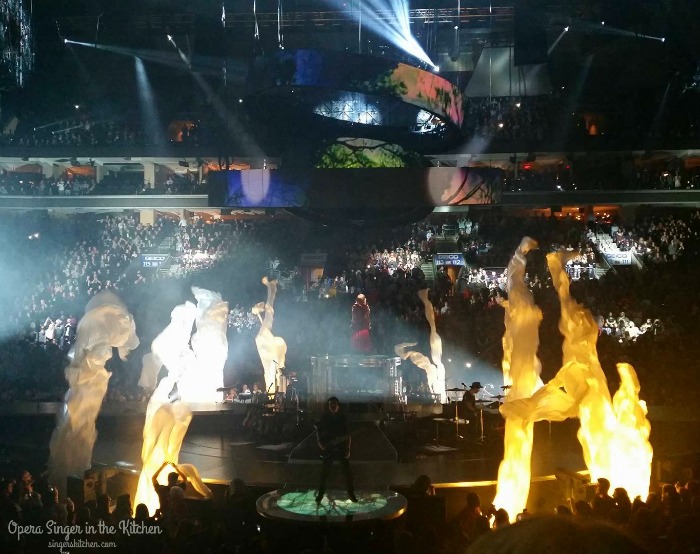 It was concert time!! One of the things I found out is that Carrie Underwood has been on tour since January 30th presenting The Storyteller Tour. Along the course of her tour, select military families, chosen in partnership with Operation Homefront, will be treated to a personal meet-and-greet with Underwood before her concerts. I love when there are great causes to support those who have been serving our country!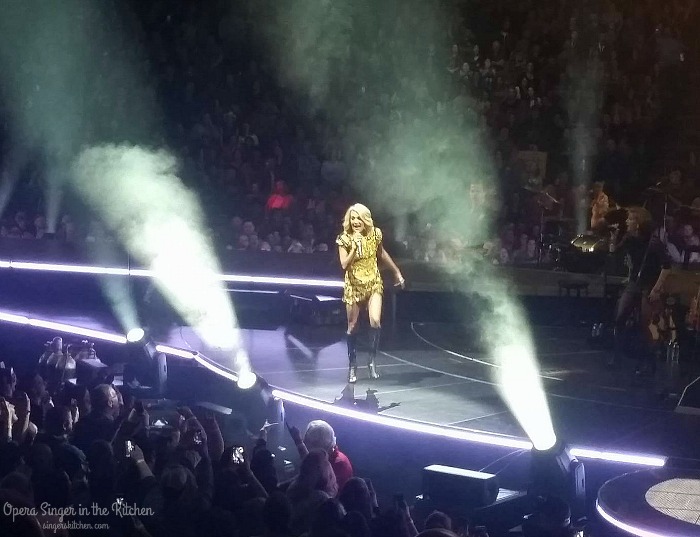 We had amazing seats and had a great view of Carrie Underwood while she performed every number. She changed outfits almost every 2 songs and really sang her heart out with every song. I remember her from American Idol and her being open about being a Christian. I was impressed by how much she loved her gift of music. Since I am only familiar with a few of her songs, it was really great to hear her other songs. It is evident that she is truly has an amazing group of fans because Philly came out and represented. 
As a vocalist, I am in awe of her gift of singing. She gives glory to God for her gift and is thankful for what she is able to do for others. She is definitely a talented musician and am already humming many of her songs as I continue listening to her on Spotify.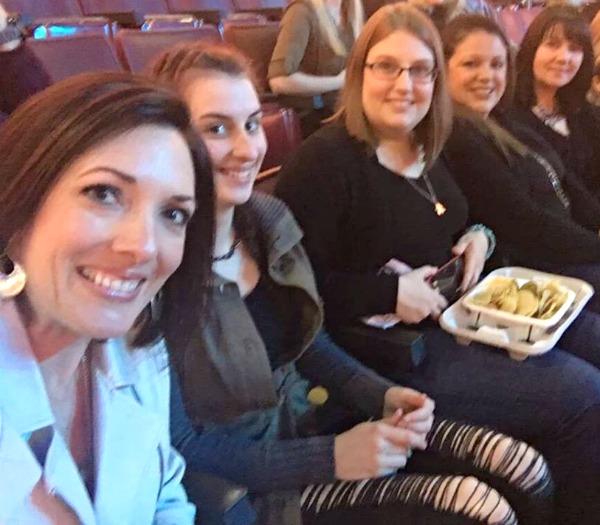 Another amazing fact about Carrie Underwood is that she recently has partnered with Carnival Cruise Line, who has created a new initiative to support U.S. military families in a program called Honor. Family. Fun. It is a year-round program that will help raise funds for Operation Homefront and will end in a special private pier side concert for service men and women and their families starring Underwood aboard Carnival's newest and most family-friendly ship, the Carnival Vista, when the vessel makes its U.S. debut in New York City at the Port of New York on November 4, 2016.
How amazing does this sound?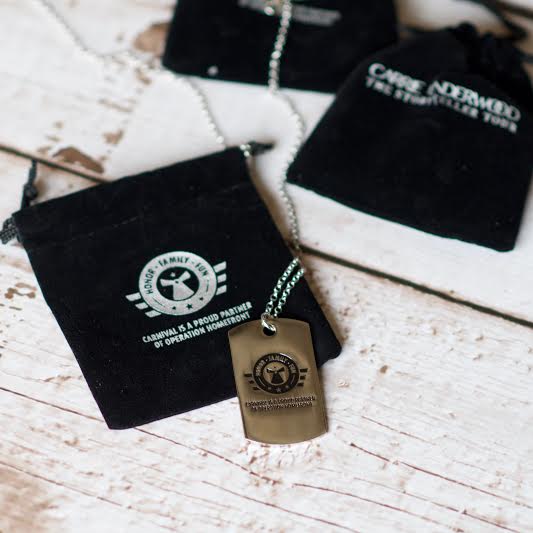 Are you a fan of Carrie Underwood and love supporting great causes especially the military? Consider donating through the "Donate Now" button on Carnival. In addition to that , commemorative dog tags will also be available for purchase at merchandise stands at all Storyteller Tour stops as well as on board the fleet of Carnival ships with all proceeds going to Operation Homefront. Read more about them here.
Disclosure: I was provided with concert tickets and dog tags in exchange for coverage of the partnership between Carrie Underwood, Carnival Cruiselines, and Operation Homefront.
Related