There is one fact that many should know about me. I love cooking.
Whoops. I think you know that one. Ha. How about something that is not my favorite to do. 
Cleaning up. If there was someone to do my cleaning after I finished cooking and even someone to clean my home, then I would make them part of my home and life.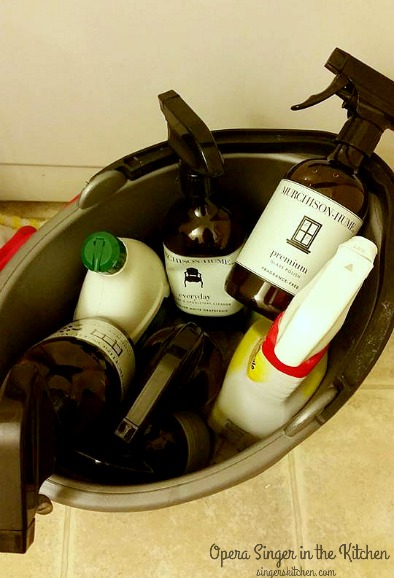 When I first got married, I had the regular cleaning solutions in my home. I worried about the chemicals, dyes, and fumes, but I really did not focus on it as much. I replaced my hand soap and my dish liquid but nothing really else was of urgency. I really disliked many of the fumes in my toilet cleaner and shower cleaner so I usually refrained using anything or used them occasionally.
I then started having children and everything seemed to be different. Why did I want toxic cleaners in my home that could expose my kids and even myself? While I was not consistent, I tried incorporating more natural cleaners on the market. Later I learned I could use my own kitchen essentials to make natural cleaners, but even that seemed to be a lot of work.
My husband was not convinced because natural cleaners did not seem to have the powerful cleaners to DISINFECT the important areas of our home. Even so, I was determined to continue to find products that did the job while keeping our family safe.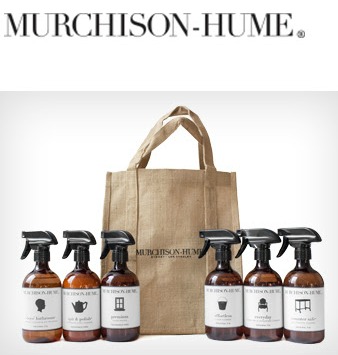 While I use a variety of brands that are natural, I always like discovering new ones to see how they leave my home. As a mom ambassador for Moms Meet, we always get a chance to be exposed to new brands. I recently was introduced to Murchison-Hume and received a start kit which included a Bathroom Cleaner, Glass Cleaner, Everyday Furniture & Upholstery Cleaner, Effortless Floor Cleaner, Spit & Polish Stainless Steel Cleaner, Counter Safe All Purpose Cleaner, and Murchison-Hume Jute Tote.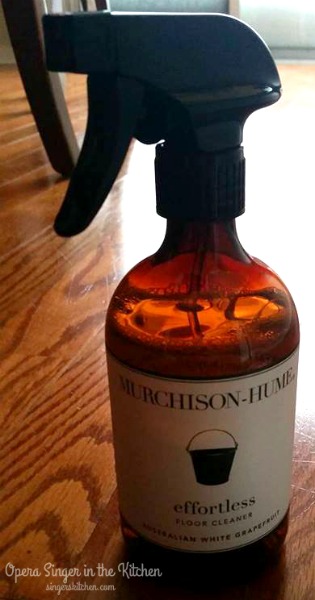 Murchison-Hume are made in the USA and are 99% or more natural and are always free of ammonias, bleach, dyes, formaldehyde, parabens, and phthalates. Their products rapidly biodegrade into harmless by-products after drain disposal. I love the fact that they are powerful, natural germ fighters and also eliminate odors without the use of harsh chemicals. You know what I like the best is the fact that the company makes available refill and bulk buy options that can be delivered right to my door at significant savings every day. 
I am halfway through my Starter Kit! I've used the products all over my home with no reactions or allergy to the products which was usually an indicator to me of harsh chemicals included in products. I also had a lady who comes every 6 weeks to do the tougher areas and I asked her to use the kit. I was pleased with how everything looked shiny and clean, especially the floors! I especially love the simple clean scent that each produce has! What a plus.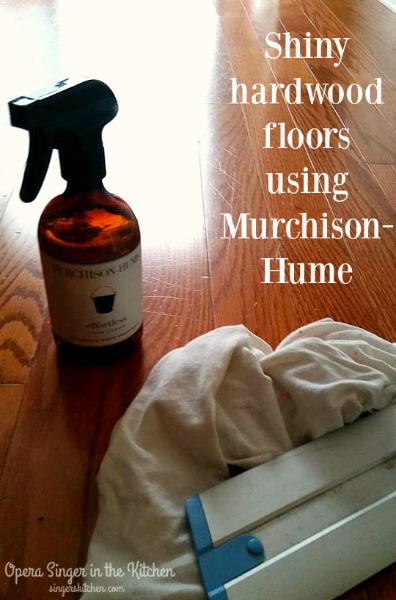 I used the Effortless Floor Cleaner with my mop with a rag and cleaned my floors pretty nicely without any residue. I also really enjoyed the Everyday Furniture and Upholstery Cleaner because there is usually several cleaners on the market for JUST furniture and JUST upholstery. One cleaner is best for me!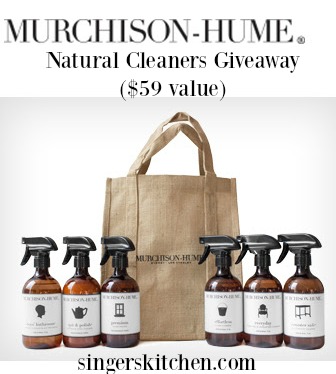 Have I convinced you to give it a try? The starter kit is only $59 and if you desire to give it a go you can save

20%

on any order at murchison-hume.com! Simply enter the code MomsMeet20 at checkout. (Valid through March 31, 2016)
You can also enter my giveaway too thanks to the company for hosting! 
*Giveaway is open to US customers only and Murchison-Hume cannot ship to P.O. boxes or APO.
Disclosure: I received this product for free from the sponsor of the Moms Meet program, May Media Group LLC, who received it directly from the manufacturer. As a Moms Meet blogger, I agree to use this product and post my opinion on my blog. My opinions do not necessarily reflect the opinions of May Media Group
Related