Spring Cleaning the Body
When spring rolls around it begs that we unload on everything in our lives, from old clothes, furniture, books and even with our own bodies by doing a detox. Our family has started eliminating a lot of things from our daily menu in order to start a new lifestyle, especially one that is sugar-free. My husband and I decided to partner together to eat healthier and since the end of January we have been blessed with seeing results from ridding our lives of excess everything.
Sugar has been a huge addiction in my life and I knew that I needed to slowly purge my life from its talons because I realized what it was doing for my emotional and physical health. As I started removing refined white sugar, I tried to do without any sweetener and try stevia and other natural sweeteners  for those following a sugar-free lifestyle.
One of my stumbling blocks was drinking sugar-ladened drinks. I purposed to drink all my beverages without any sweetener in order to see what would change. I learned to appreciate the flavor of coffee, tea and any beverage I ordered or made at home.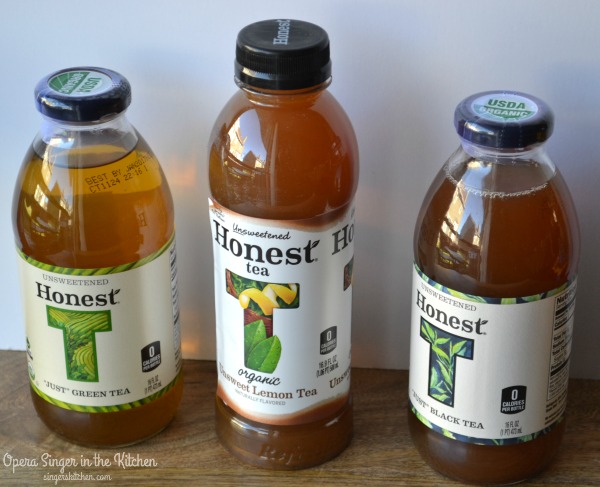 Honest Tea for a Sugar-Free Lifestyle
I've been a fan of Honest Tea for a long time especially since I am just a fan of all kinds of tea. I actually did not know that the company has been in business for almost 18 years until I read more about how Honest Tea started . Now they are the nation's top-selling organic bottled tea. While in college I purchased the Mango White Tea all the time because it was my favorite. While most of their teas are lightly sweetened and low-calorie, I needed to keep my goal of not consuming sugar.
When I visited Honest Tea at Expo East in Maryland 6 months ago, I was introduced to new teas and beverages that are not sweetened or are made with stevia and erythritol. I was excited to try them and have them as options when I went shopping.
Honest Tea has three black or green tea options that are unsweetened called:
"Just" Green Tea
"Just" Black Tea
Organic Unsweetened Lemon Tea
There are also two herbal selections that I enjoyed immensely:
Ginger Oasis Herbal Tea
Cinnamon Sunrise Herbal Tea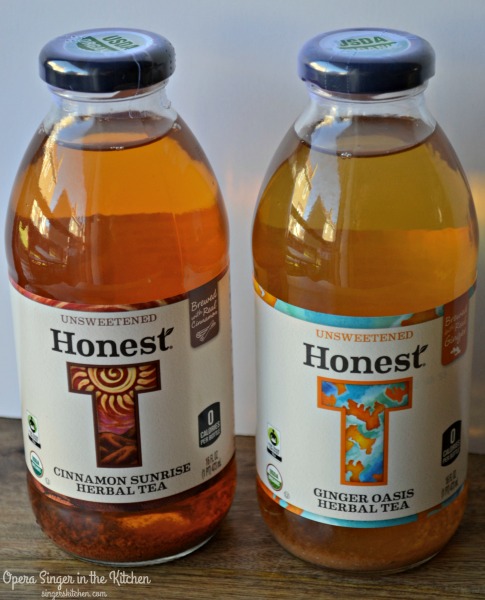 I really liked having an option of already-brewed tea ready to take with my lunch or to be able to purchase from the store. These teas are fair-trade certified and organic which should make anyone rest assured that no synthetic chemicals are being used. The green tea and black tea have a nice brewed flavor and did not taste watered down flavor. The Lemon Tea was delicious cold and was like having a big lemon slice squeezed into the tea. The "Just" Black Tea was my favorite though. The herbal teas are nice because I did not have to worry about excess caffeine and are perfect for mornings or late evenings.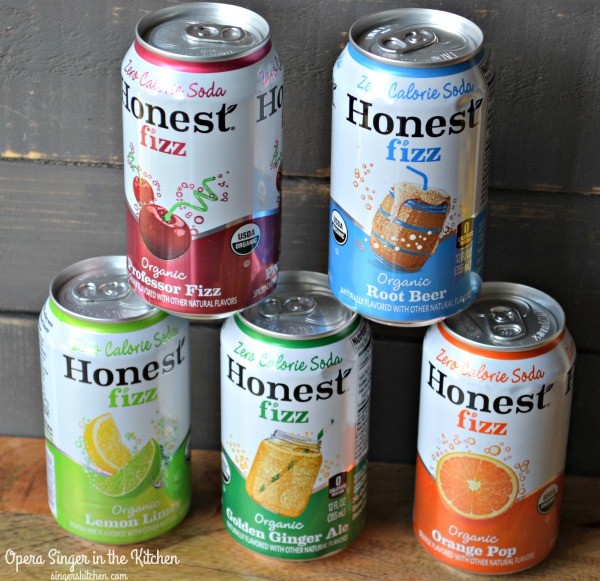 Honest Fizz – Zero Calorie Soda
I like soda and when I got married  I actually started drinking diet because my husband drank it. I broke my own rule of not consuming fake sugars but I did and suffered for it. I am so thankful for many options in the market now though. Honest Fizz is a great alternative to all sodas especially since they are organic and zero calorie  and zero sugar per each can. Here are the flavors:
Golden Ginger Ale- nice ginger flavor, not too spicy
Root Beer – my second favorite and super flavorful
Professor Fizz – a spiced cherry soda with yerba mate
Lemon Limey – great substitute for Sprite and 7-up drinks
Orange Pop– my favorite! If you like orange soda this is pretty delicious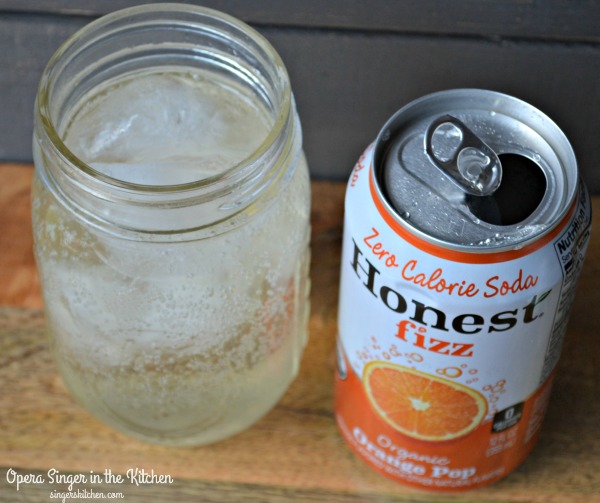 I took the Orange Pop and Ginger Ale and mixed them in simple cocktails for a once a week treat. I made a Cran-Ginger Basil Spritzer with Crabbies Ginger Beer, fresh basil, lime juice, and Honest Fizz soda. I then decorated with sugar-free cranberries.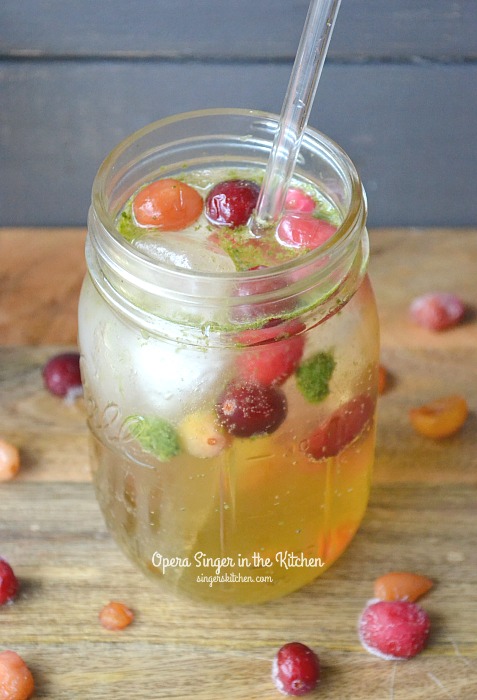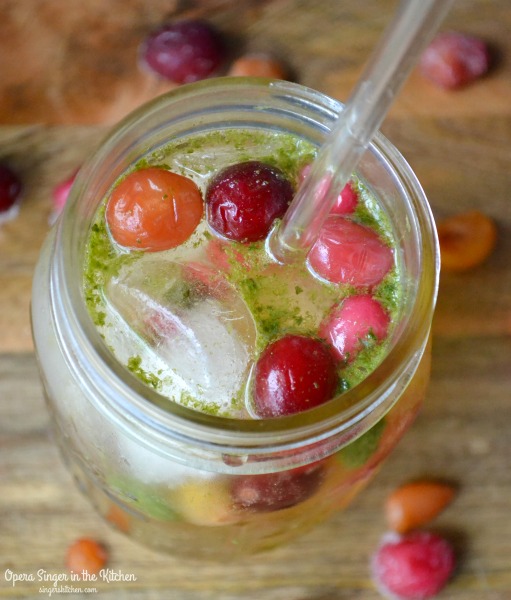 Ingredients
Sugar-free Cranberries:

1 cup fresh cranberries
1/4 cup water
2 Tablespoons NuNaturals or Truvia (stevia+erythritol blend)

Spritzer:

1/2 Tablespoon finely chopped basil
1 Tablespoon lime juice
1/2 bottle Crabbies ginger beer
1/2 can Honest Fizz Ginger Ale or Orange Pop
1-2 Tablespoons Sugar-free cranberries
ice
Instructions
Sugar-free Cranberries:

Add ingredients into a small non-stick pot and and allow the cranberries to slightly pop and set aside to cool.

Spritzer:

In an 8-ounce glass, add ice halfway.
Add the finely chopped basil and lime into glass as well as the sweetened cranberries.
Add the Honest Fizz and Ginger Beer.
https://singerskitchen.com/2016/03/cran-ginger-basil-spritzer-honest-tea.html/

Giveaway!
Have you had a chance to taste any of the Honest Tea products? If not, you have a chance to enter the giveaway below.
Disclosure: I received product to review. Company is providing winner with product. All photos and opinions are my own.
Related