I have been working from home almost 8 years now and I am always challenged to find the best work space and the best method to stay inspired. One of the things that I forget to do is to make sure to immediately get dressed for the day first thing in the morning. While pajamas would be ideal everyday clothing, it does not make for a productive environment. I personally feel like a slob and I end up being unproductive because all I want is to be in bed catching a few more hours of sleep. It really makes a difference when I take a shower and ready my day with a nice outfit.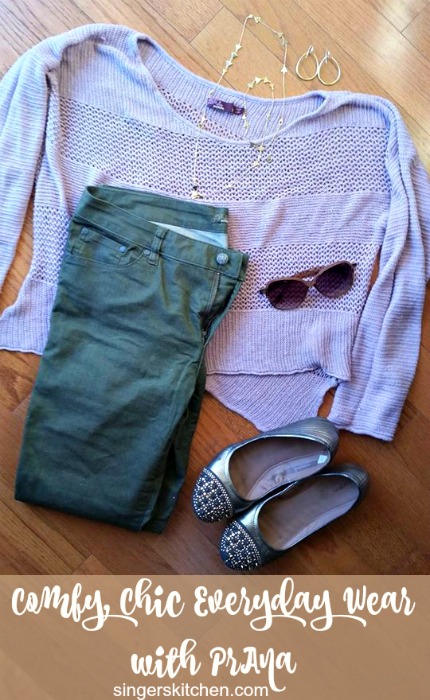 Don't get me wrong though. I don't get in a business suit to make my work day better. Sometimes just a simple outfit with makeup and a comfy up-do makes a world of difference. My husband can tell you how it works for me, truly! If I had my way I would be in yoga pants every day but it is not logically. I want to be able to look representable when I go pick up my daughter from school or even look nice at a playground.
It is my preference though. I know many do not feel the same way.
Is it too hard to ask for comfy clothing that is also stylish? Jeans tend to be heavy and hot on my legs and something I like soft stretchy cotton to move with my girls and about my daily life. I am not a hipster nor do I have a Bohemian style. In fact, I am not quite sure what my style I am but I like nice clothing.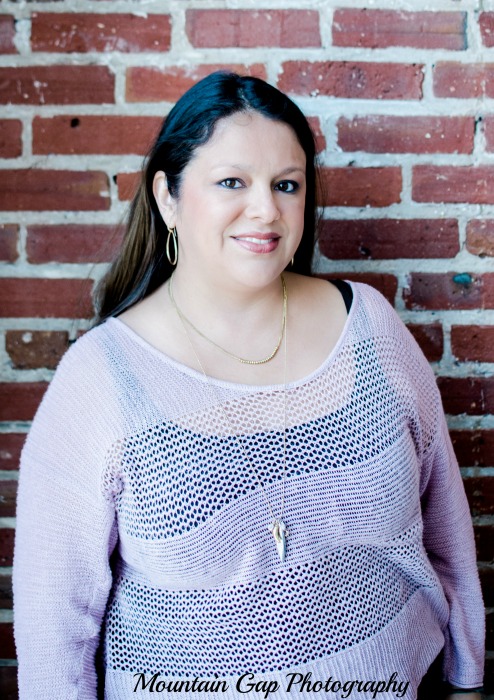 I've always heard about PrAna clothing but had never had the chance to try until just recently as part of Moms Meet. Here I thought their clothing was meant for people who loved yoga but in fact PrAna offers more than that. They offer sustainable and stylish clothing for any moment of the day whether I am hiking, exercising, or active with my littles. I would say that is perfect for everyday clothing!
While I did not receive an outfit for exercise, I was able to try something more stylish like the Kara Jean and Liana Sweater. I chose my favorite color jeans in cargo green and a dusted blush color in the sweater. When I received it I was excited! I was able to wear the sweater to a conference. It made me feel comfy yet stylish.
Unfortunately the jeans were a too low-rise for me The length of the jeans was real long but I usually have an issue finding jeans for my leg length. They are a soft stretch denim that is  75% organic cotton with foldable cuffs that accent a slim fit. I liked how they felt on my legs and they stretched nicely but hopefully I can try them in a couple of months to see if they fit better.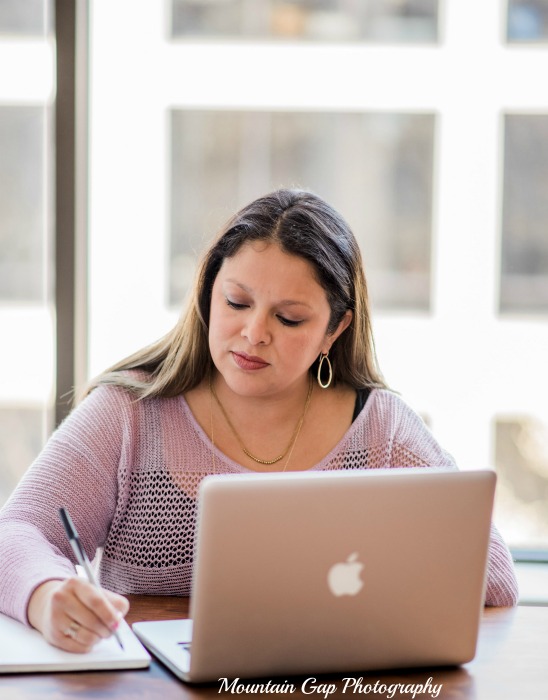 The Liana Sweater, made of hemp and organic cotton, was a nice color and I was real excited for the asymmetrical hem and wide neck because I always feel like I am wearing something closed up. The only issue is that since it is a light sweater knit, it caught on many things like my ring, or my kids toys when they came up to me or I even got caught with something hanging from a door. Seriously. While I was not excited for that, it made me wish I had chosen something else, but I DID enjoy wearing this light sweater. I hope that it lasts a little longer because it is great every day.

Thanks PrAna for letting me try a new outfit! Next I need to try the skirts and dresses!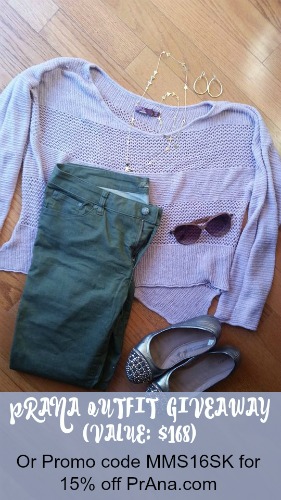 Enter to win the
SAME outfit

I chose. Open to US readers. If you want to order ANYTHING else from PrAna, then use my CODE 

MMS16SK

for:

Discount code details: 
Valid for 15% off at prAna.com
One-time use per customer
Not valid for Influencers, on Gift Certificates or with any other offers
Valid thru

May 30, 2016
Disclosure: I received this product for free from the sponsor of the Moms Meet program (greenmomsmeet.com), May Media Group LLC, who received it directly from the manufacturer. As a Moms Meet blogger, I agree to use this product and post my opinion on my blog. My opinions do not necessarily reflect the opinions of May Media Group LLC or the manufacturer of this product.
Disclosure: There are affiliate links that give me a small percentage if you purchase with my link.
Related