A few weeks ago I found myself taking a last minute trip to Houston for business. Along with the 36-hour whirlwind of a trip was the fact I had my youngest daughter with me. I knew I had to find a little way to enjoy the time while I was in my hometown. Since I had missed my mother's birthday, I decided it would be nice to try Brazilian cuisine at Texas de Brazil Steakhouse at City Centre, especially since I also knew it would be perfect for someone following a low-carb lifestyle.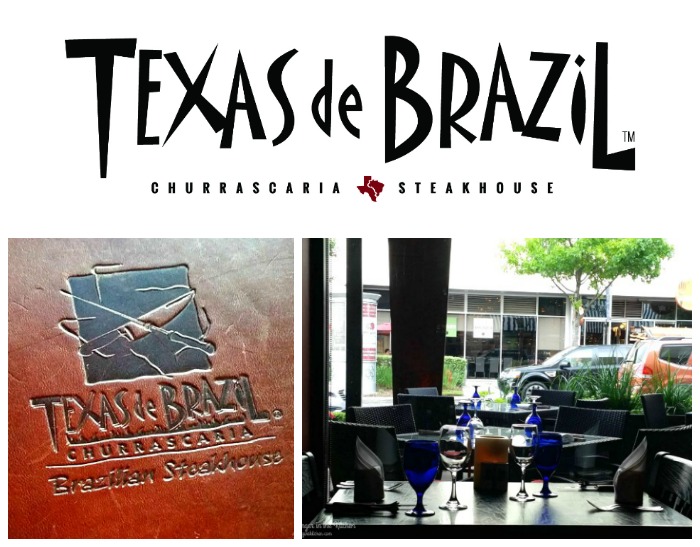 Have you ever visited a churrascaría or a Brazilian-American steakhouse? It is definitely an experience and is pretty much a meat-lovers paradise as well. Texas de Brazil is family-owned and operated and started as one man's dream introducing the Brazilian food culture to the lone star state. This included an array of meats being offered to the diner in a different way that Americans are used to in a regular steakhouse.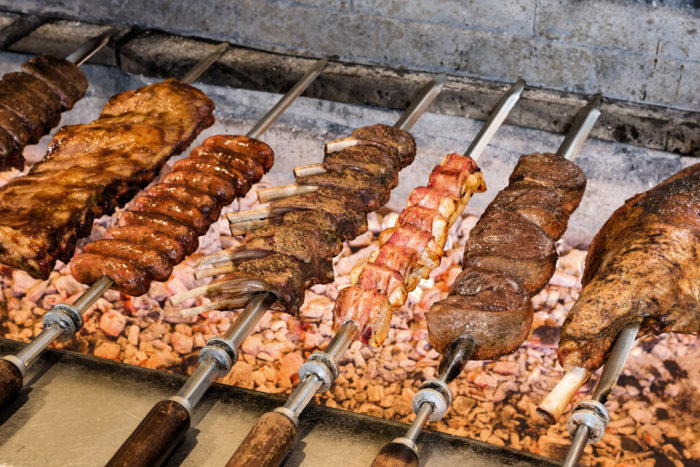 Since I left Houston 8 years ago, so much has changed especially the area that is now new to me called City Centre. There are a variety of restaurants and retail stores including Texas de Brazil that opened in 2013. As you enter the restaurant, my attention turned to the amount of space and gorgeous decor surrounding me. I love places with high ceilings! There were beautiful floral arrangement near the dining area and a huge floral arrangement above the large salad bar area.
We arrived on the earlier side since we had the baby with us and were seated near a window. Texas de Brazil offers a dining experience requiring a smart and business casual attire but I begged to differ due to the ambiance. It felt more of a fine dining experience especially with our very attentive waiter.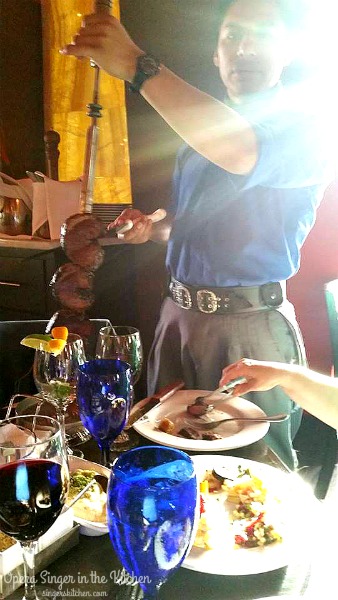 Once we decide what we wanted to drink we were given instructions on how the whole dining experience would be like. We were given a green and red place card that we would utilize for the whole evening to prompt the gauchos or cowboys to come to our table to offer us a variety of meats on large skewers that have been  slow-roasting on a large grill. We tasted perfectly seasoned cuts of beef, lamb, pork, chicken, and Brazilian sausage and then received a variety of Brazilian sides to enjoy with our meats. Do you know how many meats we were able to try?
Filet Mignon

Filet Mignon Wrapped in Bacon

Braised Beef Ribs

Lamb Chops

Pork Ribs

Brazilian Picanha

Garlic Picanha

Brazilian Sausage

Leg of Lamb

Chicken Breast Wrapped in Bacon

Parmesan Drumettes

Parmesan-Crusted Pork Loin

Flank Steak

Herb-Marinated Pork Loin

Brazilian Alcatra

Chicken Sausage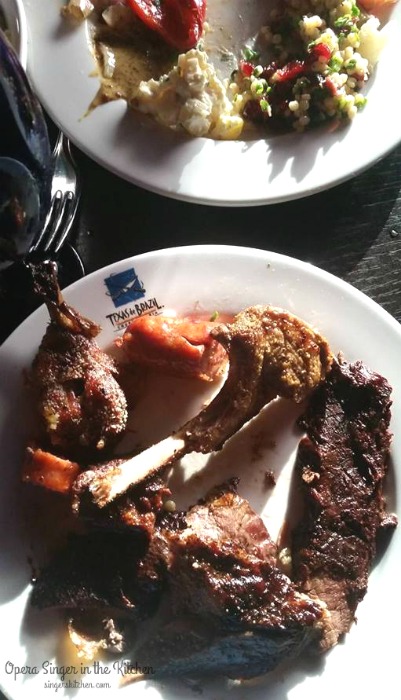 It was quite overwhelming, but then we remembered our place card and every 3 gauchos that would visit we would turn the place card indicating them to stop. They always asked how we wanted our meats and would go back an cook the meat over the grill if we desired it medium or well-done. We tried to stay away from well done. I believe my mother's favorite as well as mine, were the lamb chops! So savory and tender. It is probably one meat I hardly prepare at home so it was definitely a treat.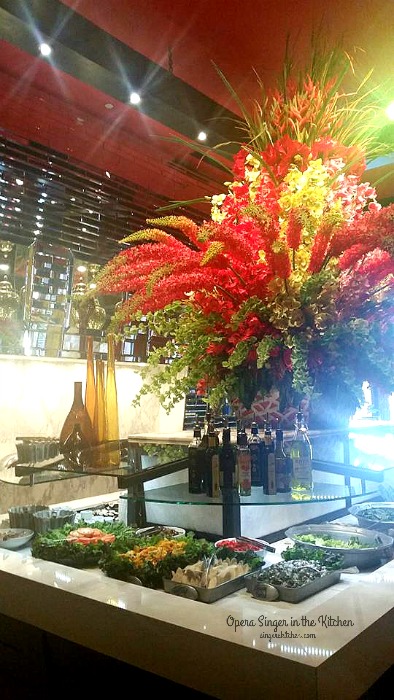 I cannot forget to mention the spectacular salad bar. If you are vegetarian the salad bar would be an ideal. There are 50-60 seasonal items to chose from and they were all very fresh and tasty. There we also soups and pickled and roasted veggies along with a cheese and cured meats area. Along with the salad bar were the sides that came to the table like 
Garlic mashed potatoes

Sweet Fried Bananas

Brazilian Cheese Bread

Specialty sauces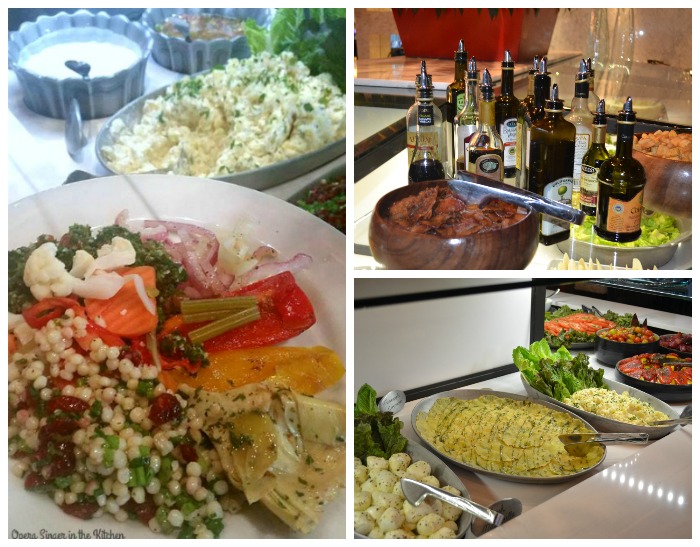 There was definitely plenty of food to go around and Texas de Brazil is a place that requires a relaxed mindset in order to enjoy the experience. It is a place for anniversaries, birthdays and every special occasion you can think of. I cannot wait until Texas de Brazil opens in the King of Prussia area in 2017.
Check out the website to determine your location and to find out specific prices for the dining experience.
Disclosure: We received a complimentary meal experience through Texas de Brazil but all my opinions are my own.
Related