Disclosure: This is a sponsored post with Sabra. All opinions, photos and ideas are my own.
 In a household of energetic toddlers, my mission has been to make sure that my family is eating healthy. Sometimes, having a meal together is not always successful, so I try to make unofficial meals to sneak in what I think is healthy for my girls and our family. Fresh and roasted veggies are usually my way of inviting hungry girls to snack on food that is best for them when they rather be eating something for fun. Eating to live and to nourish our bodies is slowly but surely becoming more of a mission in our home.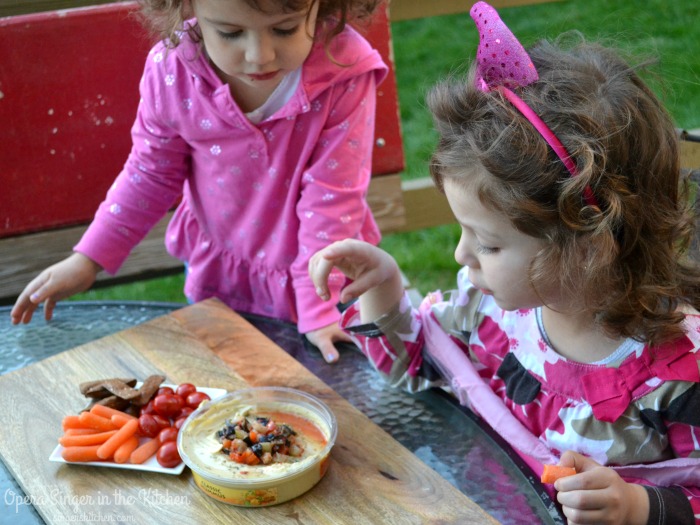 When I am planning my meals for the week I usually try to even plan for the times that my family might be hungry which is usually always after breakfast or before dinner. Even having fresh fruits or veggies can make for a quick snack for kids and even for me if I have not eaten well for breakfast.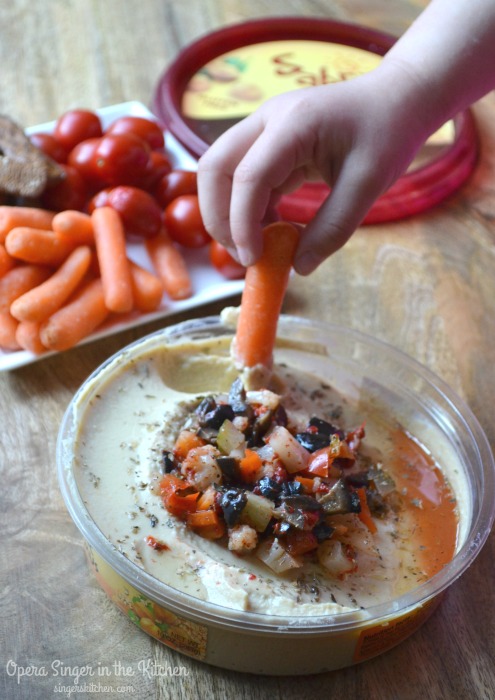 We spend a lot of time outdoors and usually I do not always have time to make lunches for us all, so bringing something that is easy  but not exactly during an official meal is ideal. My daughters love digging into food with their hands and when I prepare roasted veggies with fresh veggies, they are MUCH more likely to consume it than if I had it during lunch or dinner.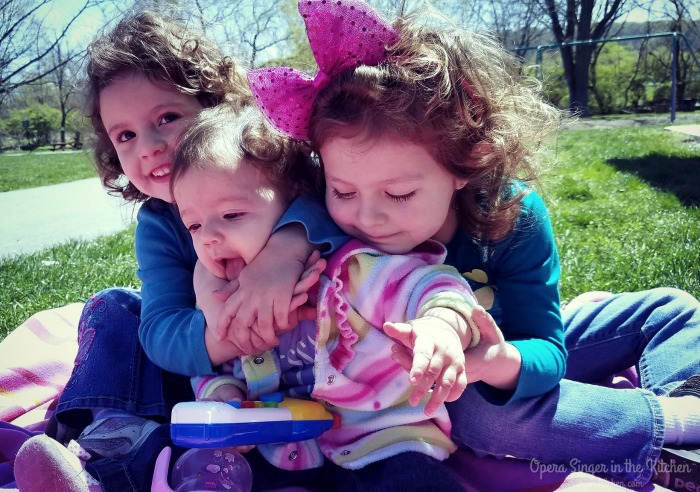 I love bringing a container of Sabra's Lemon Twist, Garlic or even the Classic Hummus along with pretzels and veggies for the girls and I to graze on while they are busily running around the park. We take some time out to just enjoy a favorite snack before our normal meals and it is fun just digging into hummus.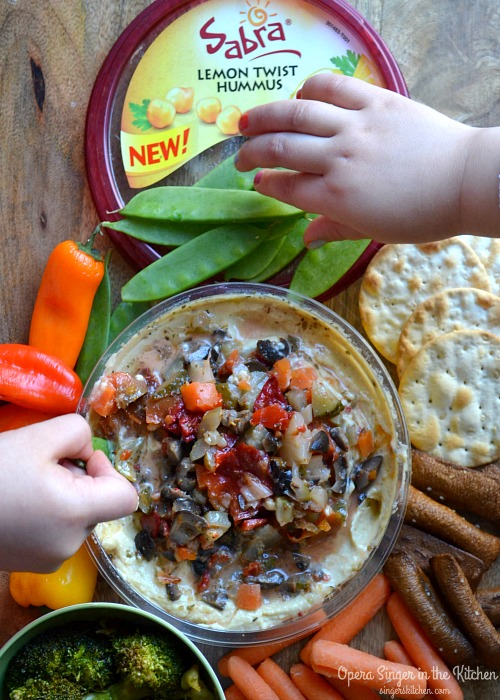 My family and I like pickled foods on most occasions so I created a Mediterranean Giardiniera as a nice topping for our favorite Sabra hummus. I took 1/4 cup of jarred giardiniera and chopped it up and mixed in chopped black olives, roasted bell pepper, garlic powder, oregano,sea salt, and olive oil and it was a great topping for our favorite hummus. 
I then roast broccoli, one of my girls favorite veggies. I love seeing my girls stuffing themselves with veggies and if it means I roast them more often for them to consume it more, then I am set. It is so easy too! I simply spray broccoli florets with olive oil spray and sprinkle with a bit of garlic powder and sea salt and cook at 400 degrees Fahrenheit for 20 minutes.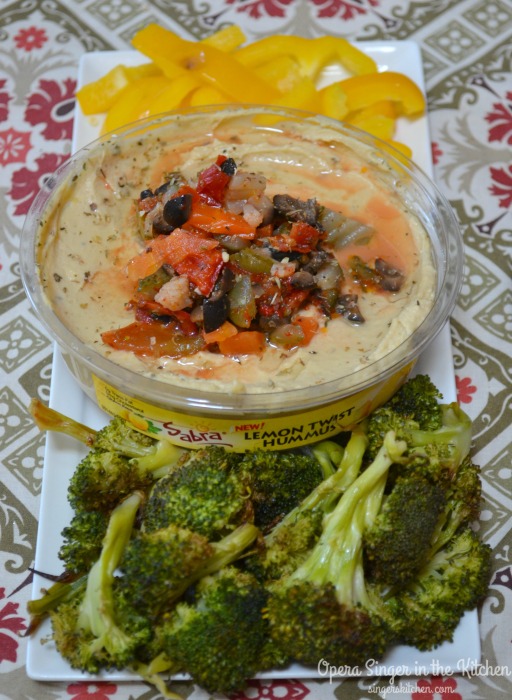 I am always looking for opportunities for my daughters to entertain themselves quietly while I make dinner and having a plate of veggies with hummus works really well. I love watching them digging in and chatting with each other about how tasty the snack is. Even better. I love watching my husband coming in from work and immediately digging in because I know he had an early lunch so a surprise unofficial meal is welcomed. Eating fresh together as a family makes me a happy person.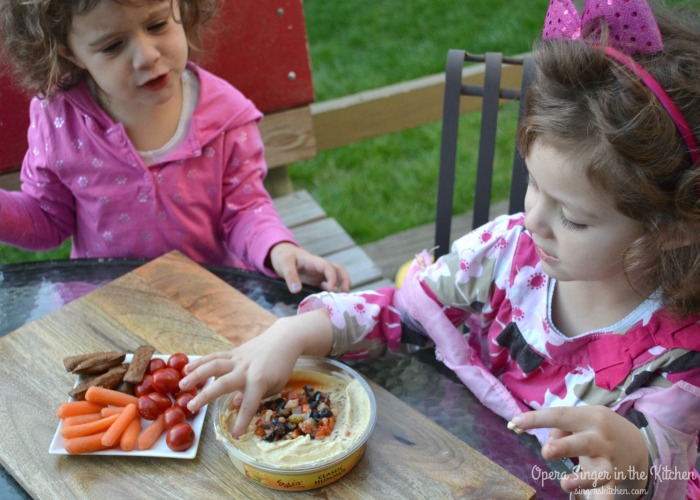 Adopt this moment into your home whether it is in the early afternoon or before dinner, it will be a nice way of gathering your family together and in an impromptu way. Start your Unofficial Meal in your home and share with me how it goes!
Ingredients
Giardiniera:

1/3 cup giardiniera, store bought, chopped
2 Tablespoons black olives, chopped
2 Tablespoons roasted red peppers, chopped
1 Tablespoon banana peppers, chopped
1/4 teaspoon oregano
1/4 teaspoon garlic powder
1 Tablespoon extra olive oil
Favorite Sabra hummus
Instructions
Chop all the ingredients and add to a bowl.
Mix well until combined and then add as a topping to your favorite Sabra hummus.
Dig in.
https://singerskitchen.com/2016/04/unofficial-meal-mediterranean-giardiniera-hummus.html/
Related