Give your mom a break this weekend by sending her off to enjoy a HOT cup of coffee with one of Dunkin' Donuts new additions to the menu including breakfast all-day. Thanks to them for sponsoring this post. All opinions are my own.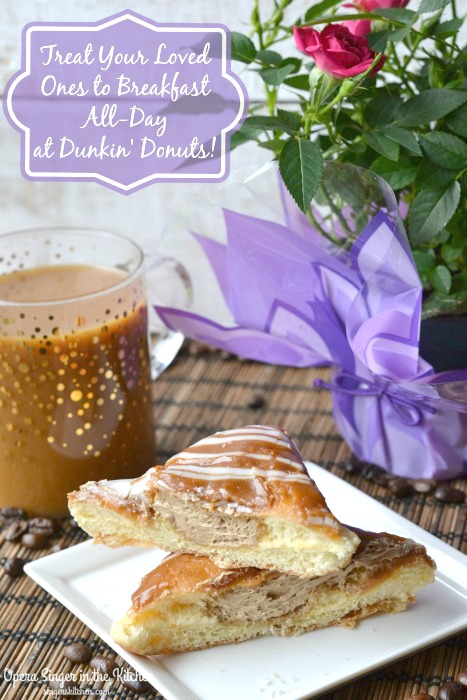 I cannot believe it is May especially with the continuous dreary, cold and rainy weather. If you are in Pennsylvania like me, then you know what I am talking about. By the time summer decides to arrive, I will be at the doctor's office getting Vitamin D supplements because the lack of sunshine has been obsolete. How do I vary the monotony of the weather? Sometimes, I take myself and the girls for a treat or even a place that serves breakfast all-day!
One of the things my girls have been asking quite often is to have breakfast for dinner which in some aspects, makes for an easier dinner prep. On weekends that my husband is out-of-town, I give myself a break from cooking and take the girls out for breakfast at a local cafe. Some people think I am crazy doing this with three young girls but it really is easier for me since the older girls LOVE eating out. Even so it is nice to see seeing breakfast permeate through the entire day and Dunkin' Donuts is a great destination for on-the-go people who want a quick bite or a meal any time of day. Breakfast is available all day long!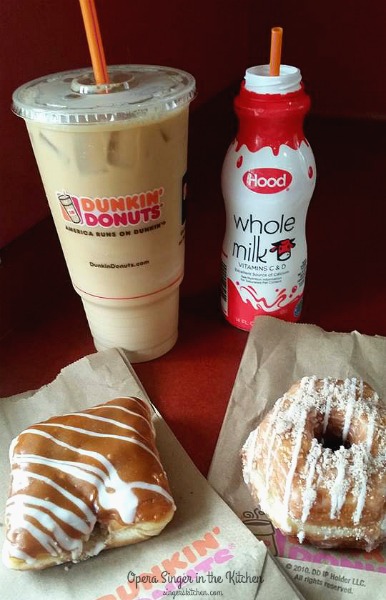 Sometimes there are mornings that are just fast-paced (because I am slow some mornings) and I do not get to eat breakfast so I drop off my oldest at preschool and go to Dunkin' Donuts  which is really close to her school since her class only lasts for 2.5 hours. My girls like donuts and I occasionally like treating them to them. Growing up, all sugary items were mostly prohibited in our home because my mom was focusing on all-natural eating but that just caused me to rebel. I do not want my girls to do the same, so I share with them that there are occasional time to have a treat.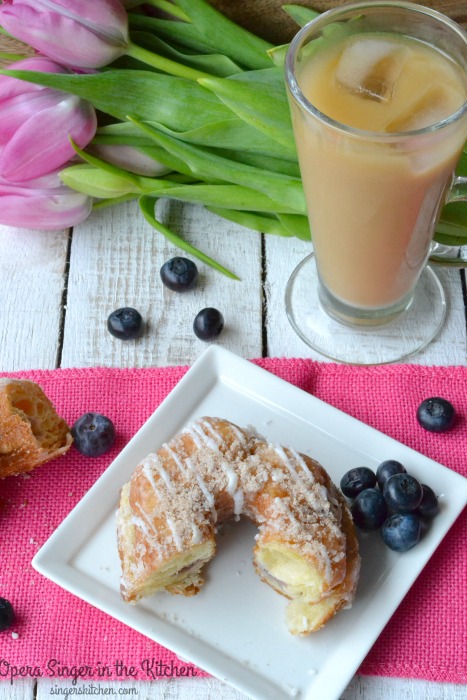 On this one occasion, we settled at our local Dunkin' Donuts and shared some new treats that the store is offering. While I ordered a breakfast sandwich, I also ordered their new Blueberry Cobbler Croissant Donut and new Caramel Latte Square for us to try.  I was never aware of the Croissant Donut but the first one appeared at Dunkin' Donuts in 2014 as a limited-time only menu item, and became one of the most popular limited-time bakery items in recent brand history. Where was I?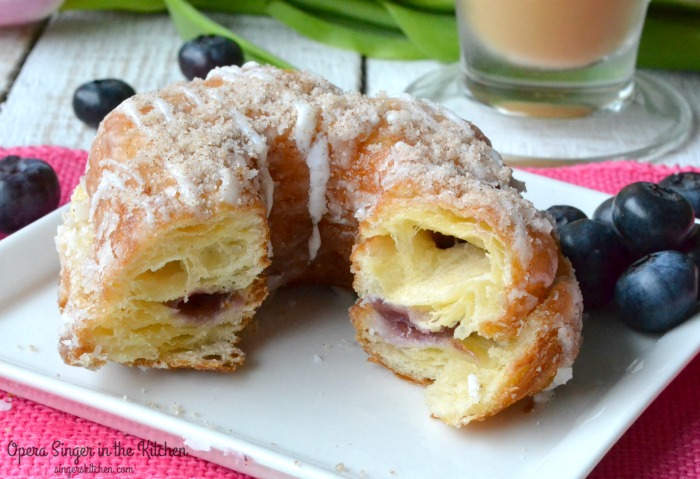 The Blueberry Cobbler Croissant Donut is super tantalizing on its own with its cinnamon and sugar crumble on top. You wouldn't know it was filled with blueberry but when cut in half, there is the blueberry cobbler waiting to be devoured. In the past, I have enjoyed some filled donuts but truth be told, this was not my favorite. There was hardly any semblance or flavor of blueberry other than the color.
I would have done without the filling and just gone with the Croissant part easily. The Croissant Donut part was soft and flaky and slightly sweet which was a nice balance to the crumble on the outside of the donut. It is a very dense donut and runs at $2.49 for one.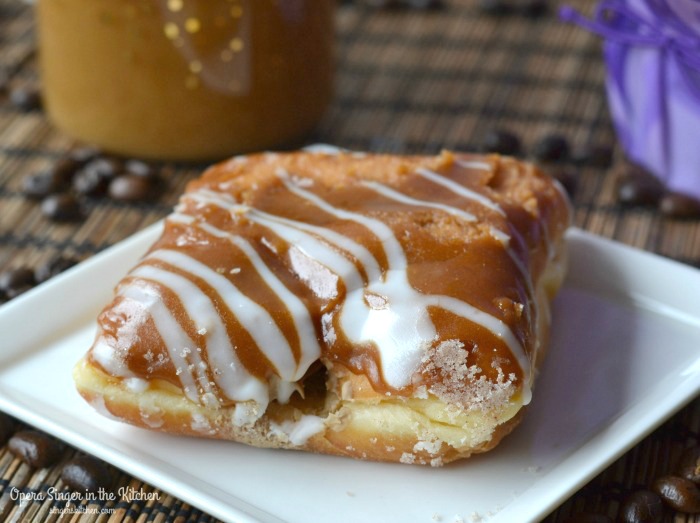 On the other hand, the Caramel Latte Square was hands down the better donut. Everything tasted like coffee from the glaze to the cream filling. It paired well with a hot espresso with cream. I like that the donut is a different shape than the normal donuts and it proved to be more popular with my girls too. It runs at $1.49 for each glazed goodie.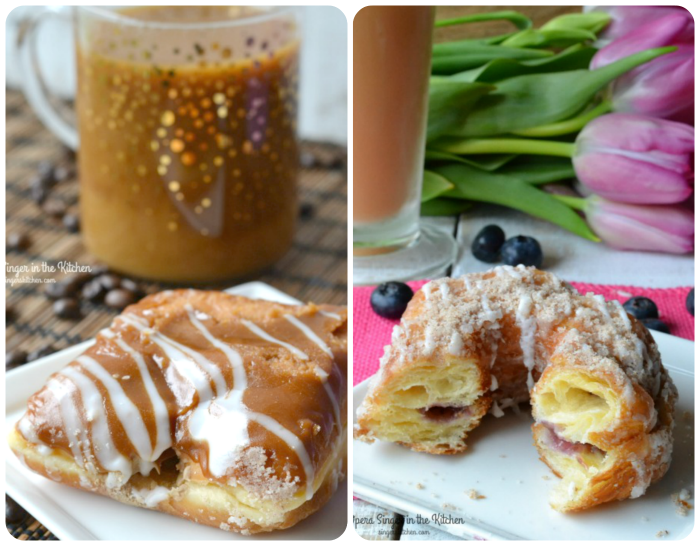 Treat your moms and wives this weekend to an iced or hot coffee paired with one of these new donuts and give your own opinion. Dunkin' Donuts knows that their guests don't always have time to sit down and enjoy a complete meal, so they have continued to create menu options that provide delicious choices they can enjoy anywhere, at any time of day.
Have a great Happy Mother's Day!
Related