This post was sponsored by Starbucks as part of an Influencer Activation. I received compensation and complimentary products to facilitate my review.
A nice little surprise wrapped so beautifully enticing me to open and try. The new TAZO® Chai Latte K-Cup® pods beckoned to be prepared immediately, and quickly did I obey. As I inserted the TAZO® Chai Latte K-Cup® Pods into my Keurig®, I could hardly wait to have my first sip.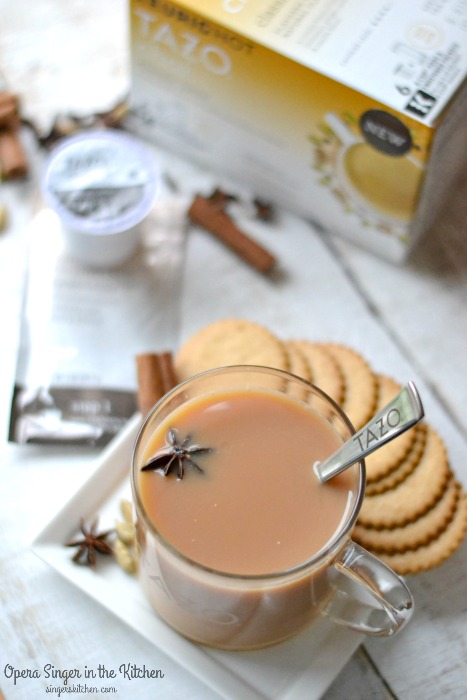 It is a rare moment when I can get a hot cup of anything with three little girls ready for the day to begin. You know it happens to you too! You have all the intention of having the first sip and your babies are seeking for answers, breakfast, or even some cuddle time. Who can deny them, right? For that reason I take advantage of having my choice cup of goodness when nap rolls around. As of recent, I have been enjoying TAZO® Chai Latte K-Cup® pods with my Keurig® which has been perfect for the constant rainy afternoons.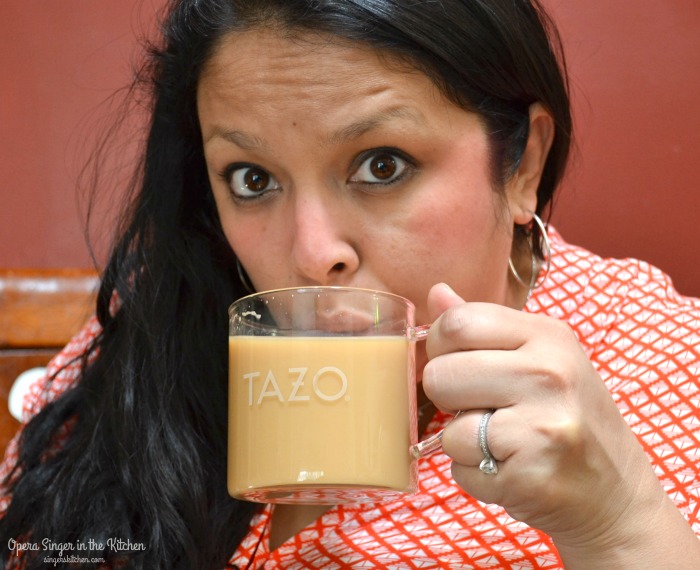 My husband can easily attest that I am a tea addict but I rarely can make a choice when it comes time for a cup. When I go out, I rarely have chai tea because they are usually too sweet or they just do not meet my expectations. I have sometimes have had the intention of making my own chai mix and forget about making it.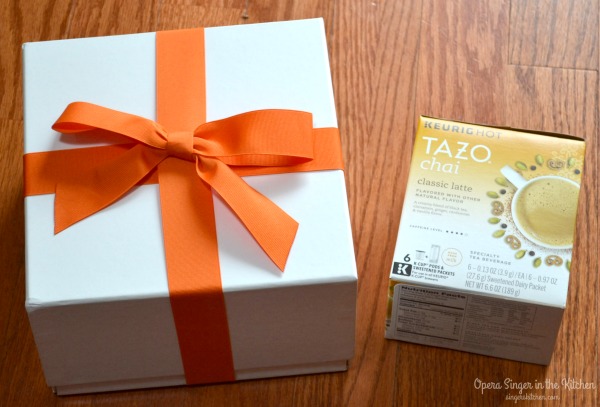 In less than 30 seconds I had my first chai using the TAZO® Chai Latte K-Cup® pods. What a great way to allow me to explore a world of flavor from the comfort of my own home with the creamy blend of black tea, cinnamon, ginger, cardamom and vanilla flavor. Steeped in 5,000 years of Indian history, chai is a black tea blend that's part sweet, part spicy, and totally unexpected. It definitely is the perfect blend of sweet meets spicy.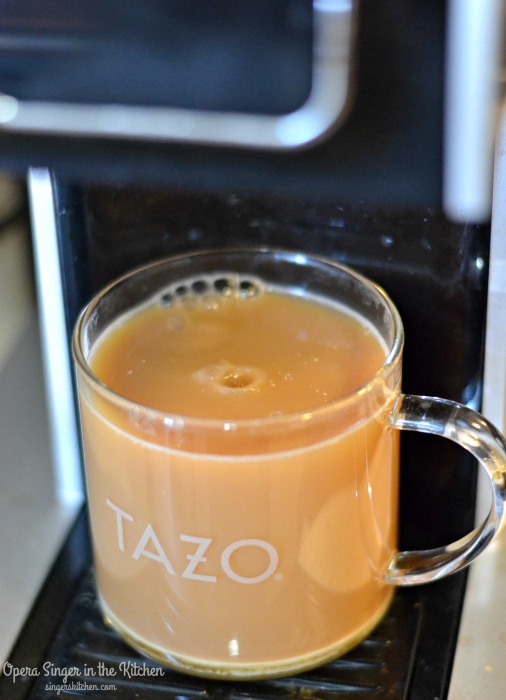 I simply loved the milk and honey envelope that comes in the TAZO® Chai Latte K-Cup® pods box which then blends in smoothly.  The sweetness was subtle and it was MY ideal blend of black tea, spices and milk. I enjoyed my first cup with a few thin cookies as an afternoon indulgence while my girls slept.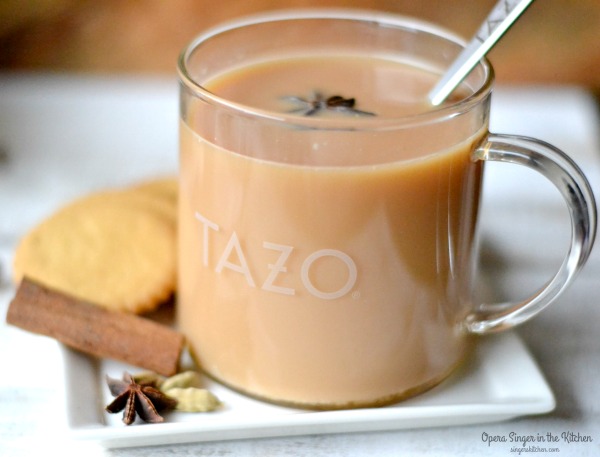 While I always catch up on work during the nap time, I took some time to simply enjoy, relax and savor the hot drink while I could. Since then I have been enjoying it every afternoon, including tasting the TAZO® Chai Latte K-Cup® pods. My opinions have not changed. Glad to know that well-known people like Padma Lakshmi enjoy tea and chai. These two things have always been a part of her life and she is just as excited to celebrate the flavors of chai with TAZO®.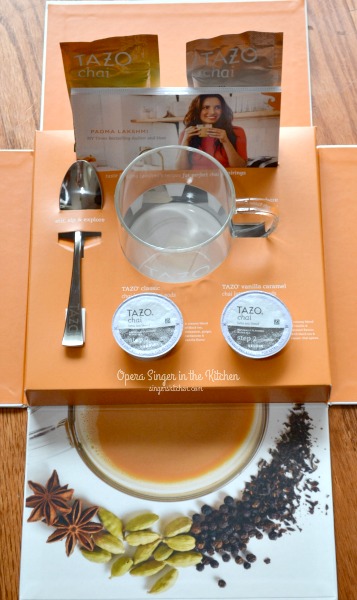 Want to try something other than cookies with your chai? Padma Lakshmi developed recipes that pair perfectly with a cup of chai and you can find them by visiting TAZO.com/chai/pairings. I totally want to dig into these Baked Figs with Manchego Cheese. YUM! Find where to buy TAZO® Chai Latte K-Cup® pods at TAZO.com/wheretobuy
 How would you enjoy some TAZO® Chai Latte?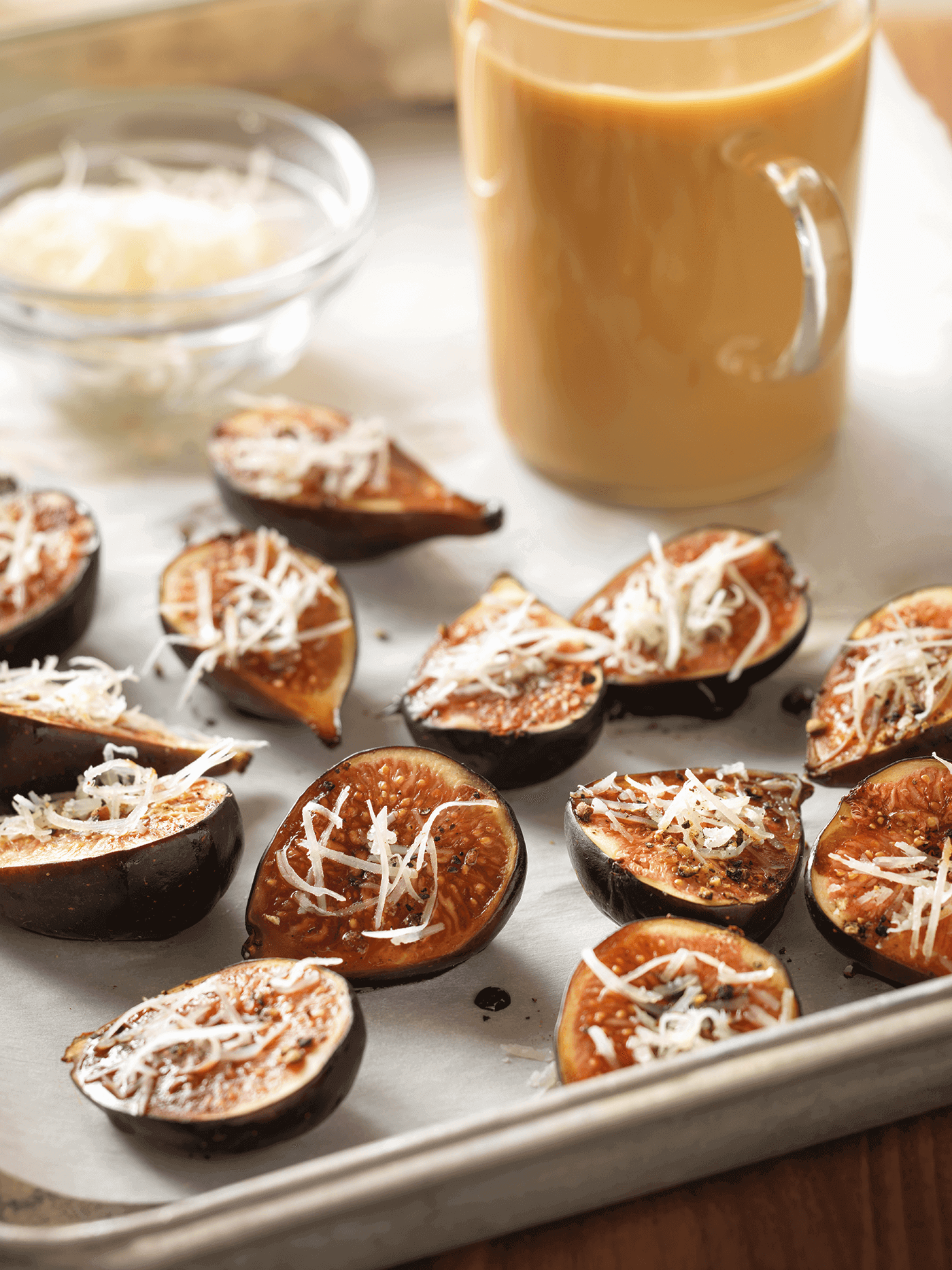 Related