Summer fun has officially started with our family. Last week our family enjoyed a great sunny day at Dorney Park and Wildwater Kingdom for the first time. During the month of June, the park is joining Alex's Lemonade Stand Foundation in the fight against childhood cancer. Everyone pays kids prices during the month with a portion of the purchase going to support Alex's Lemonade Stand. Instead of the regular $57 dollar price, everyone can save $19 by purchasing their tickets online. What a deal.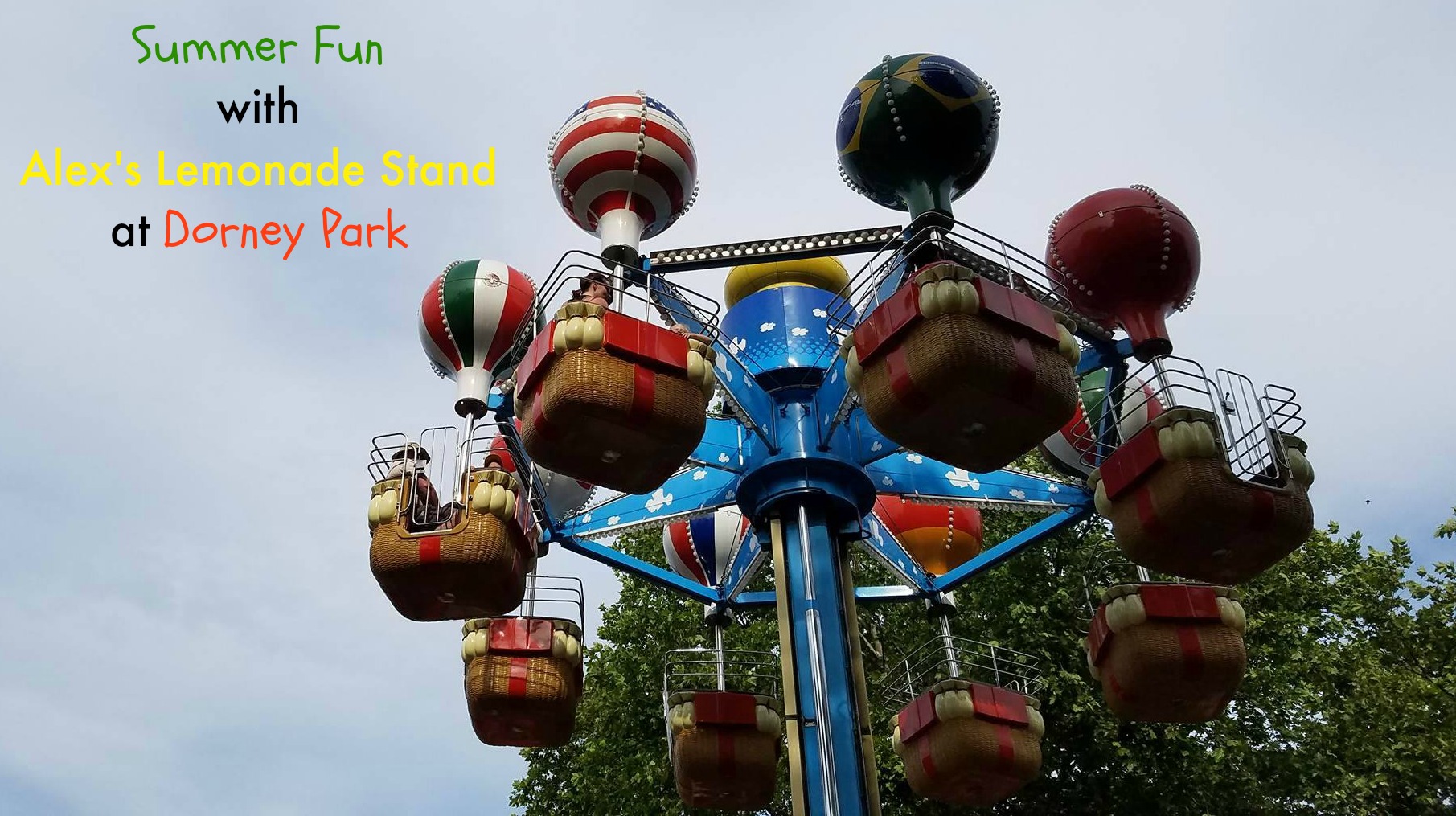 Disclosure: This is a sponsored post with Blog Meets Brand. All opinions are my own.
Before I left for our active day at the park, I looked up a map of the park in order to plan how we were to enjoy the park with the girls. Since we have three girls under the age of 5 we really wanted to make the most of the day wisely since our girls were missing their naps. We started with Planet Snoopy at Dorney Park where all the rides are geared for kids of all sizes but many perfect for our girls heights. There was a mini roller coaster that the girls enjoyed that substituted their desire for riding the adult rides.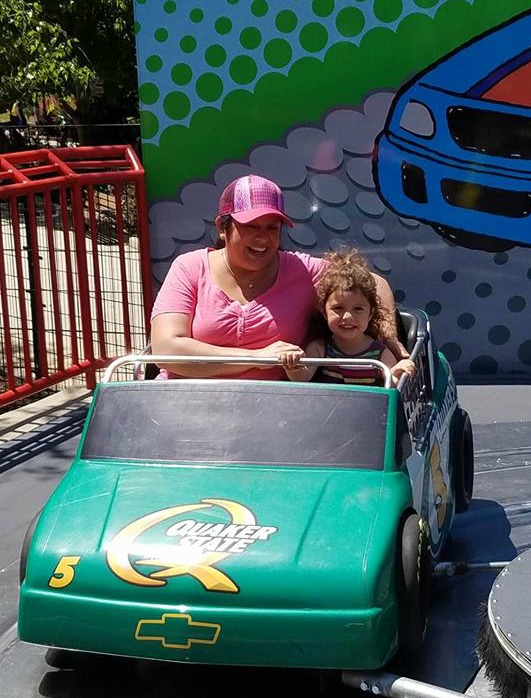 I quickly learned that day that my girls are fearless when it comes to fast and spinning rides. I did not go to parks like Dorney Park growing up until I was close to eight years old so I know that my girls were experiencing everything earlier. If anything, I find joy watching my girls having a good time. I am sure I am not the only parent that feels the same way. While my 11 month old daughter could not enjoy rides, she did really well observing and taking in all the sights.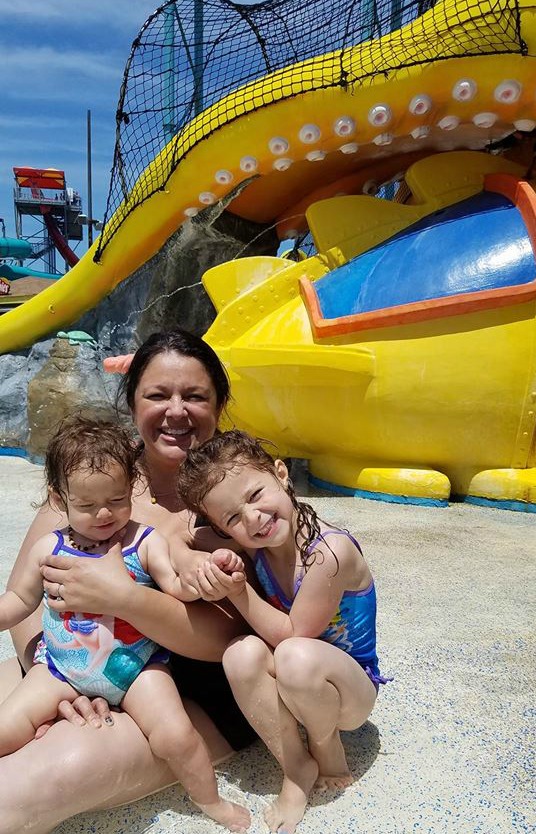 After the girls rode several rides in the Planet Snoopy we enjoyed lunch and a bit of shade from the bright sun. After lunch we put on our swimsuits and headed to Wildwater Kingdom to cool off from the heat. There were three areas there were ideal for the girls. Since we went on a Wednesday, I thought the crowds were much lighter so it was easier to keep track of the girls. Going with two parents is ideal because my husband was able to keep track of my older two girls while I played with the baby.
We started out at Kids Cove where there were multiple mini water slides within a colorful submarine that kids could weave through. The girls climbed through the tunnels and steps and thoroughly enjoyed sliding and splashing. My little one at first did not know how to respond but when I put her in the water to wade, she started to splash and play.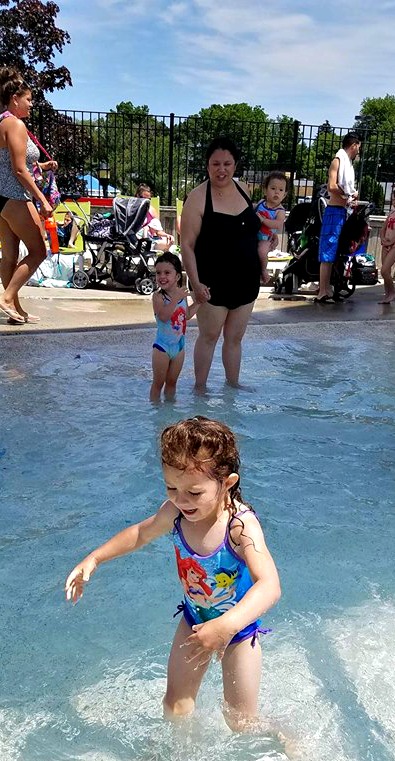 We then made our way to Splash Landing and Lollipop Lagoon where we found an assortment of slides, fountains, raining umbrellas or simply lounge areas where the girls could rest. Luckily we did not get asked for too many snack breaks but when the girls started feeling tired my husband and I switched off so we could ride the adult water slides. My husband checked out Boa Blasters which consisted of him riding down a tube slide while holding tightly to a tube. It was his first time ever to go on a water ride so he enjoyed it immensely. I had not enjoyed a ride like that since my Junior High days so I was freaked at first from riding but ended up enjoying it.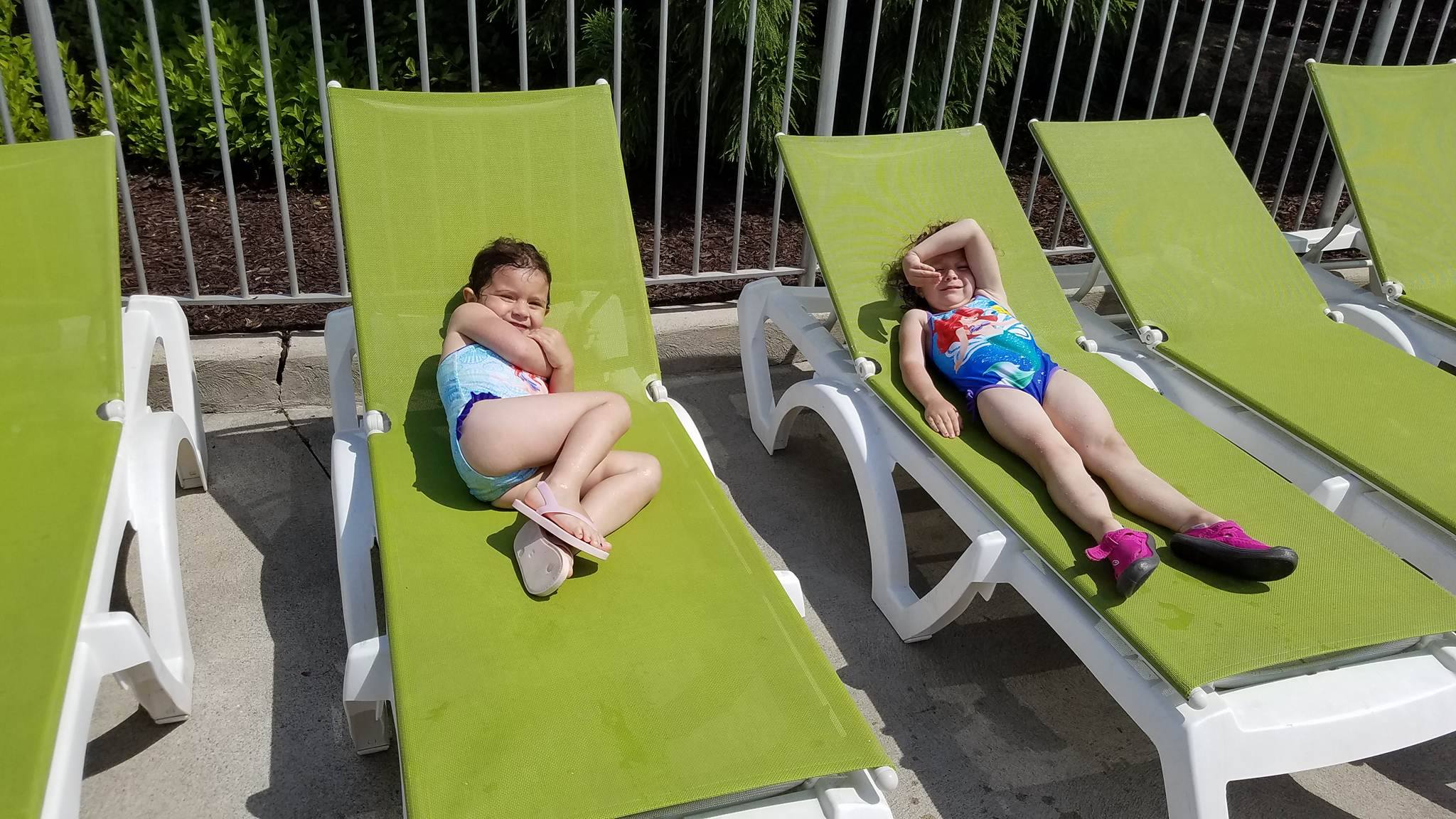 While we would have loved to ride more water rides, we kept moving to the next ride for our girls. My girls and I LOVED Runaway River. I placed both girls in life jackets made available for all guests at the park, and I chose tubes for them. We then relaxed and floated through the river where we were met with waterfall surprises or some fast movements down the river. The girls loved it so much that we went on it a second time. It was an ideal time since the baby had fallen asleep in the stroller, so my husband kept her moving.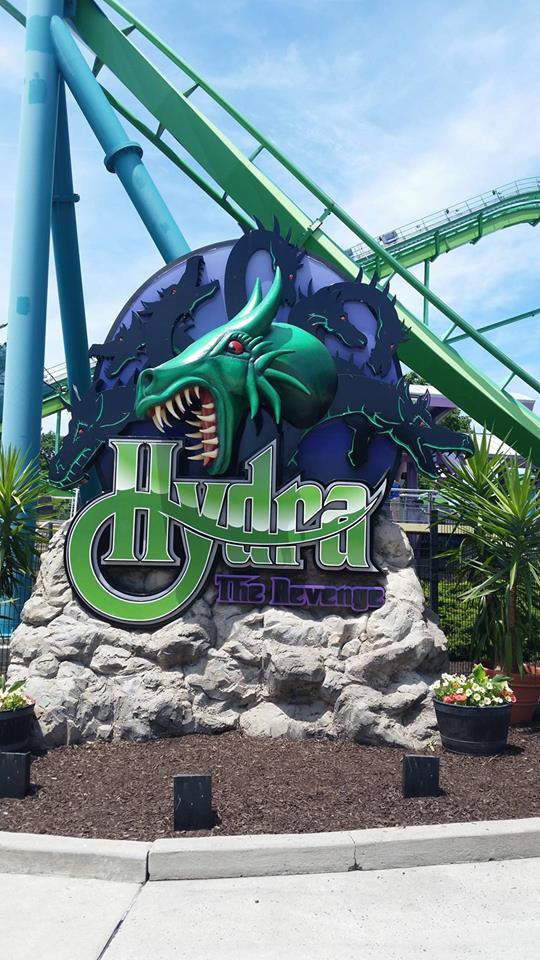 As dusk approached, the weather started getting cooler so we changed everyone out of their suits and headed back to Dorney Park after we had some Rita's custard. That was definitely a highlight of the afternoon. We went back to Planet Snoopy to check out other rides the girls had not experienced and then we took a break by walking around and exploring while my husband rode some scary roller coasters. I am so glad he got to enjoy some exciting rides like the Hydra and Steel Force.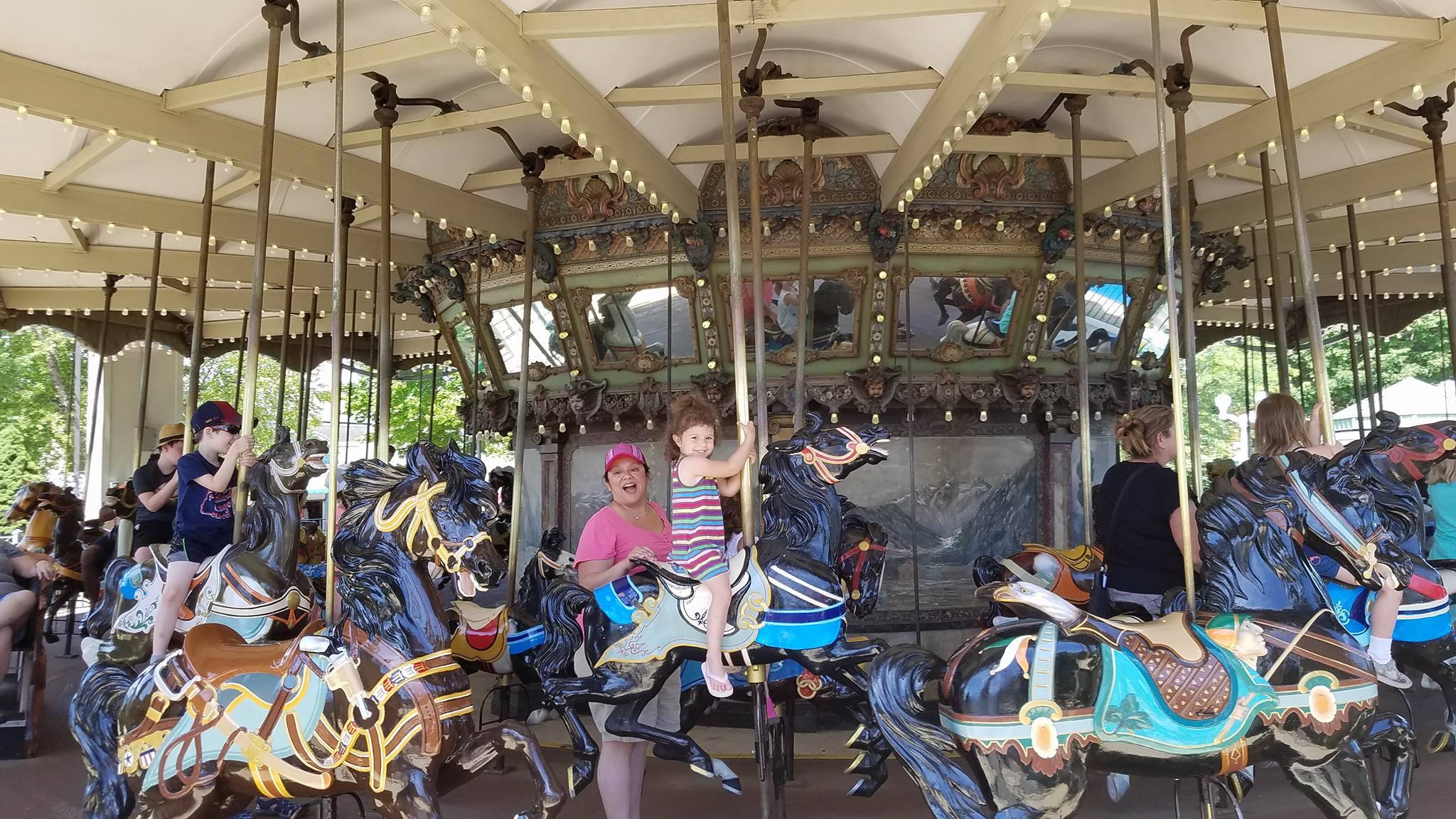 When we ready to leave we were happy that we survived a WHOLE day at the park. We left by 7pm and settled everyone in the car ready for dinner. The girls behaved so well and enjoyed every moment of the day including the baby! We created some great memories and we look forward checking out the park in the future. We love enjoying summer fun with our family even at this stage of life!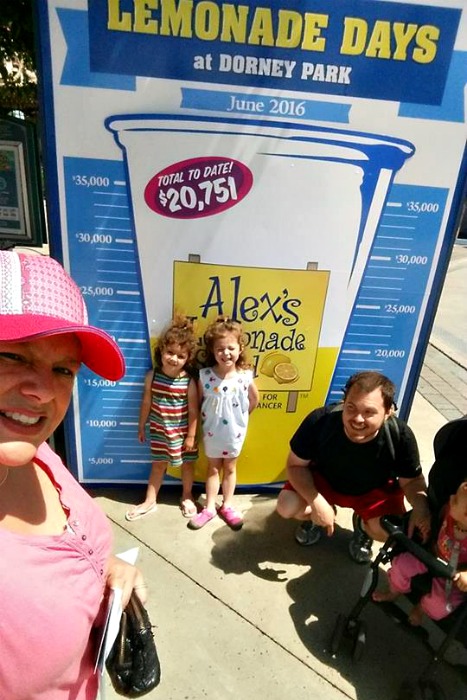 Remember, "Everyone Pays Kids Price" for the month of June. A portion of ticket proceeds going to Alex's Lemonade Stand Foundation so why not support a great cause. When you go, make sure you use the hashtag #OneDorneySmileAtATime and Dorney Park will also donate $1 to help make an impact on those children battling who are battling cancer.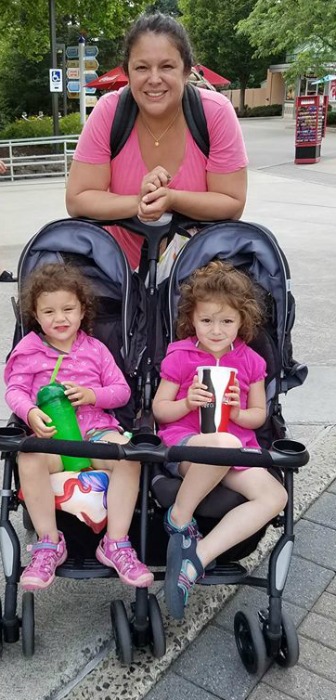 Related