Summer is a lot more exciting with fun frozen drinks especially when you add friends to the mix. These Mango Mint Daiquiri will keep you cooled off during this hot and humid summer.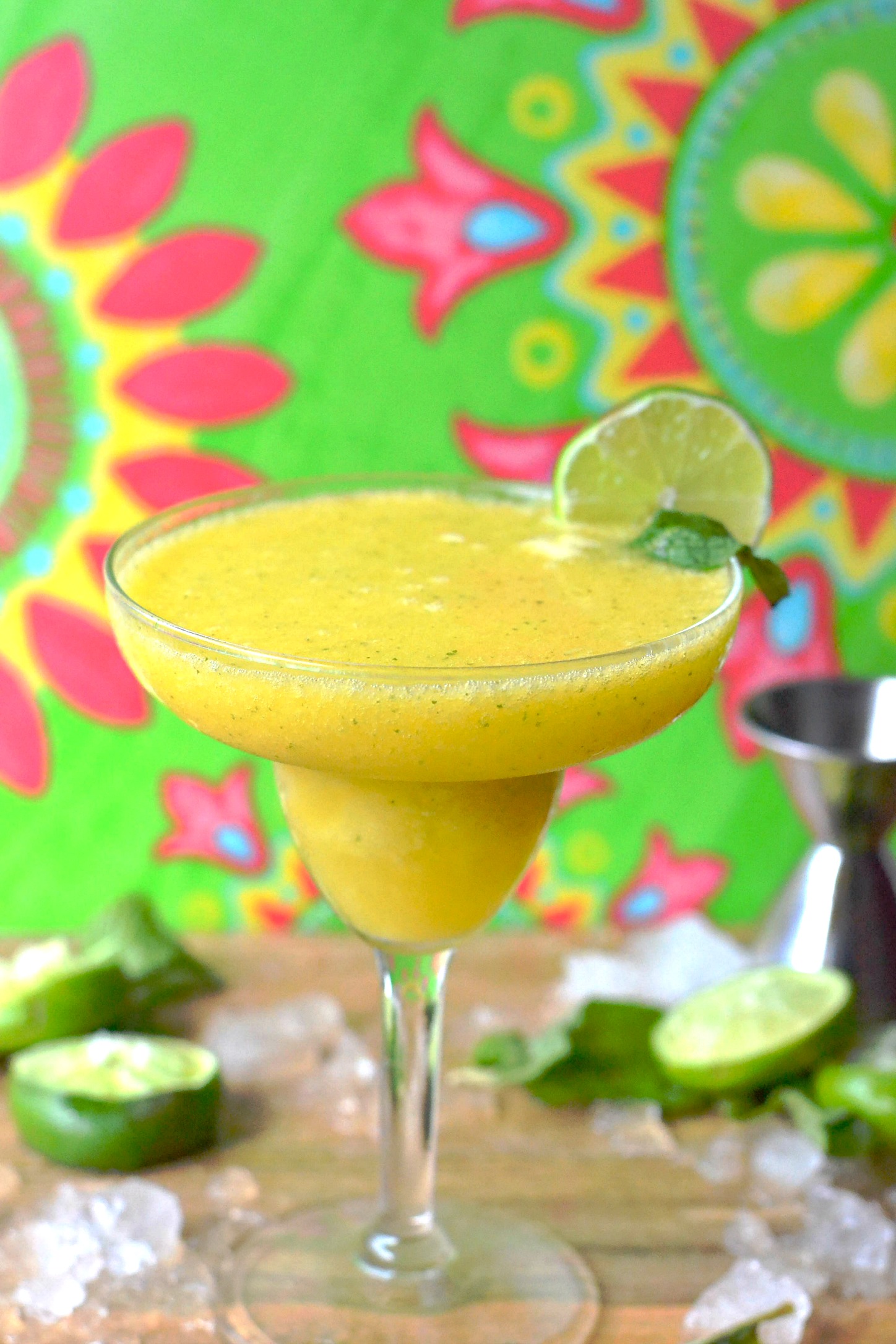 Mango is a delicious fruit that can be accessible in the frozen section. It is also available during the summer months in grocery stores or places like Produce Junction where they have tropical fruits available. There is a store in Houston called Fiesta which is an international food haven. You can find all kinds of tropical fruits and pretend you are on a beach.
Today was one of those days. After a long week of taking the girls back and forth to the Main Line where are church is located, I decided to create a quick cocktail that would be nice for a happy hour while the kids were napping. Mango is such a creamy fruit with a sweet tangy flavors. It is a deep yellow flesh wrapped around a huge seed and fun to eat on its own.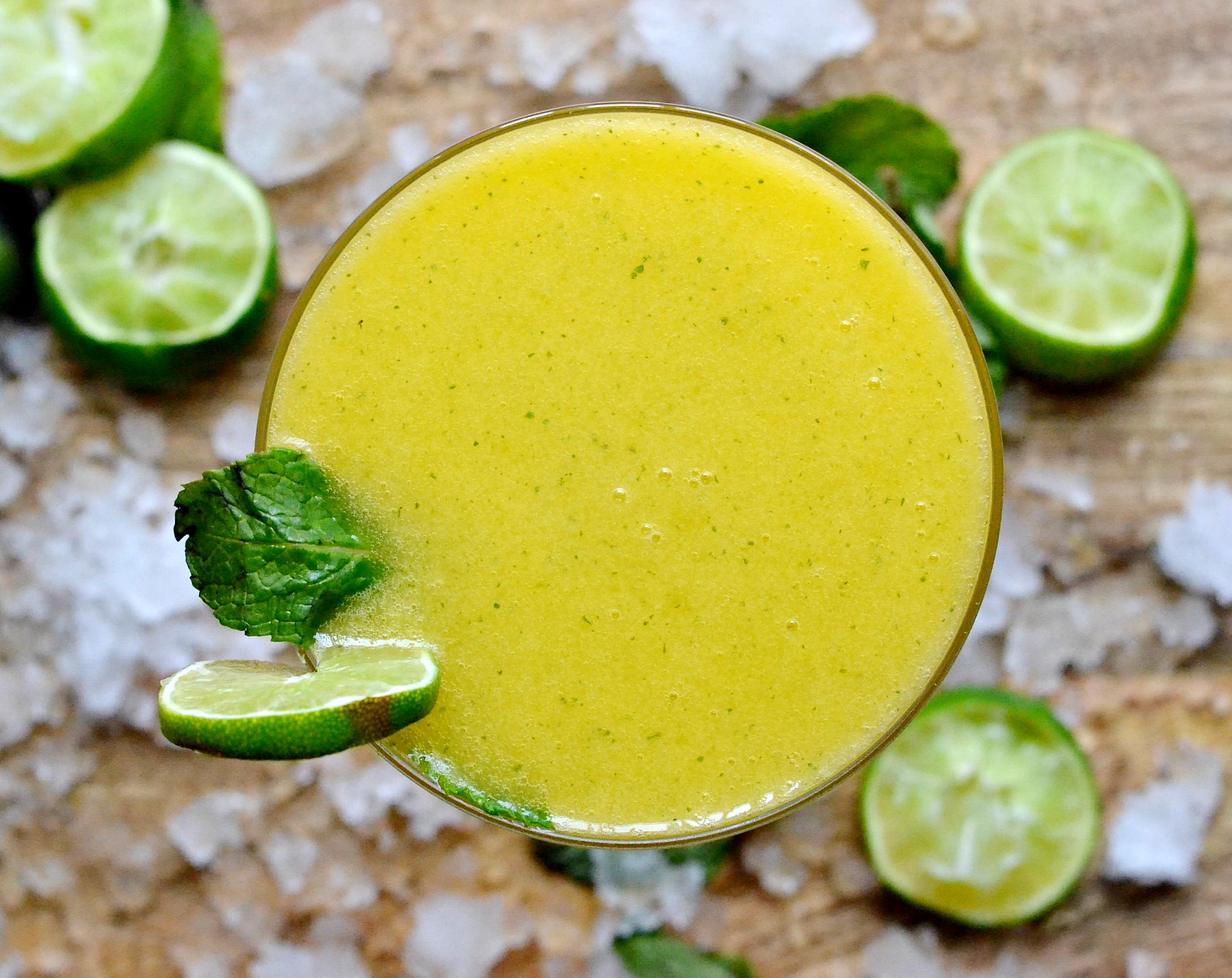 After being in the heat watching two kids wanting to slip and slide with normal clothes, I gave in. Who can deny the kids to enjoy some water games? I evidently did! Since we are preparing to go to the beach, I had planned for the kids not to do any water activities to save from cleaning more towels and bathing suits. Oh well. I failed.
After a long afternoon, I find myself sleepy and ready for my spouse to take over for the evening, but since that is not here, I made myself useful by preparing a fun cocktail that is light, fruity, tropical and FUN! Daiquiri cocktails like this Mango Mint Daiquiri can be made over the rocks or blended with ice. I tried my recipe both ways and I preferred them with blended ice.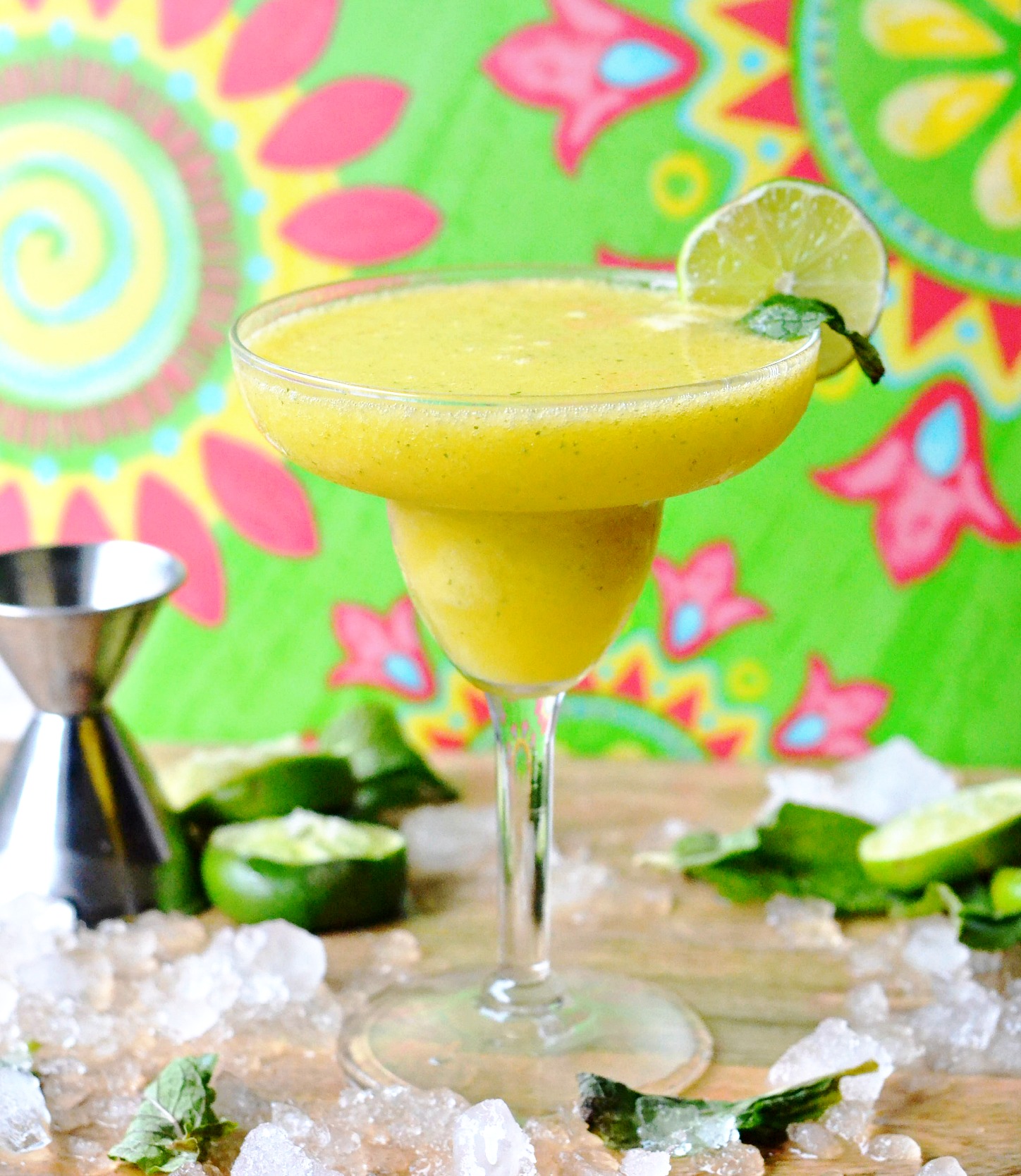 What makes this GUILT-FREE? I used simple stevia syrup ( Like NuNaturals brand) instead of simple syrup. It really tastes like simple syrup and is a great substitute with no added calories. Buy frozen mango at the store and makes these for your friends this weekend. Maybe I can take some to the shore for the next week. 
What is your favorite tropical fruit and drink?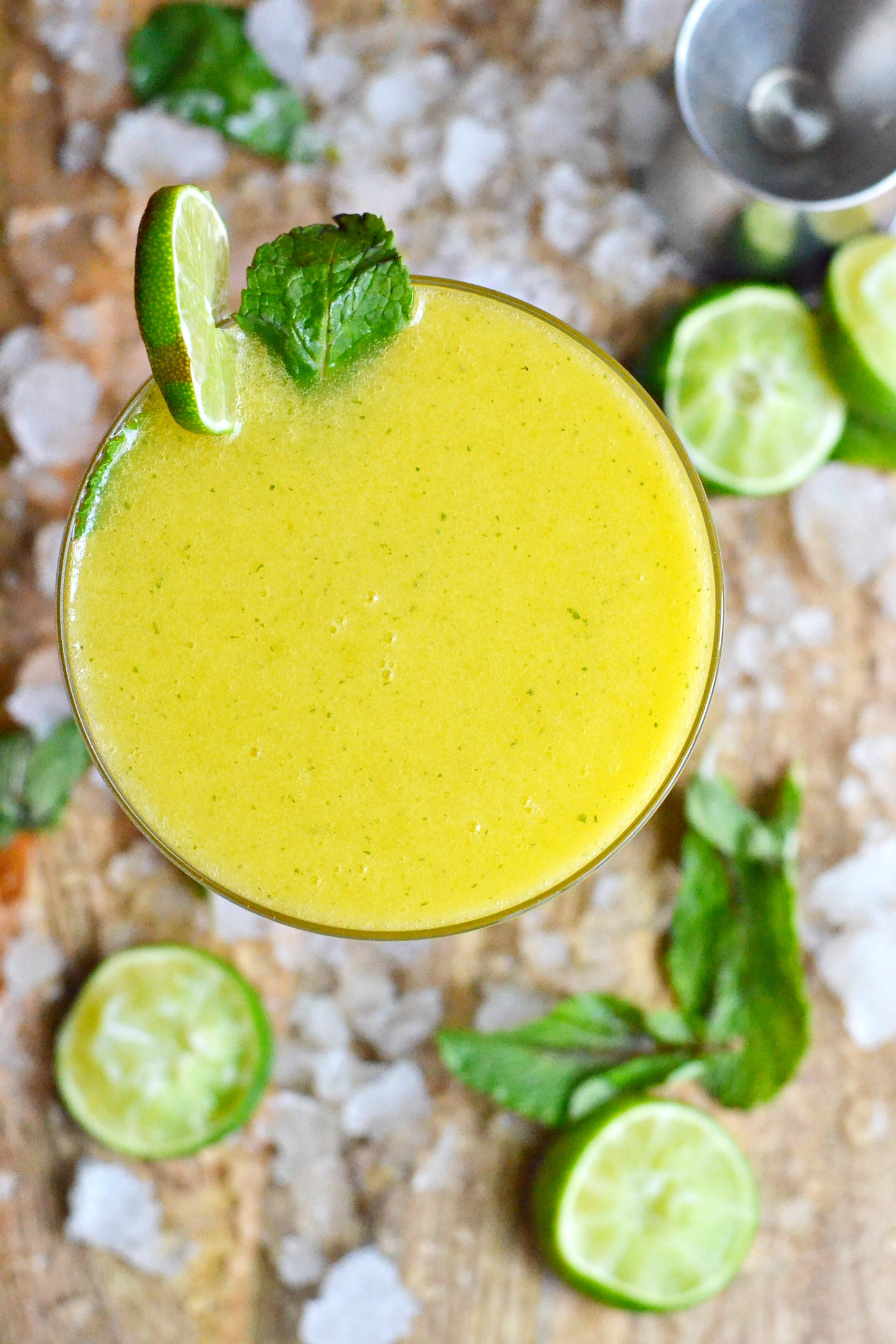 Ingredients
Mango Puree:

1/2 cup fresh mango
1 cup water

Assembly:

1/2 cup mango puree
8 mint leaves
2 ounces light rum
1 ounce Grand Marnier
1 lime, juiced
1/2 cup ice
1/2 Tablespoon simple stevia syrup or 1 Tablespoon simple syrup
Instructions
Mango Puree:

Blend ingredients together until smooth.
Will make 1 1/2 cups mango puree.
Use only 1/2 cup mango puree for one glass.

Assembly:

Add all ingredients in a blender and blend for a minute until blended well.
Garnish with lime.
https://singerskitchen.com/2016/07/mango-mint-daiquiri.html/
Related