If you like Mexican food but really do not have time to make it, this recipe for Authentic Chicken Mole Nachos will have your family asking for more. The recipe makes a huge batch that freezes well and can be used for various recipes. Hope you enjoy the recipe below!

Summer nights and Dining
Have your kids stopped eating meals that you have planned over the summer? Since it has been so hot, my girls have either been super hungry or not really hungry. I am learning that knowing how my kids feel and how they will respond to food daily will make my life easier.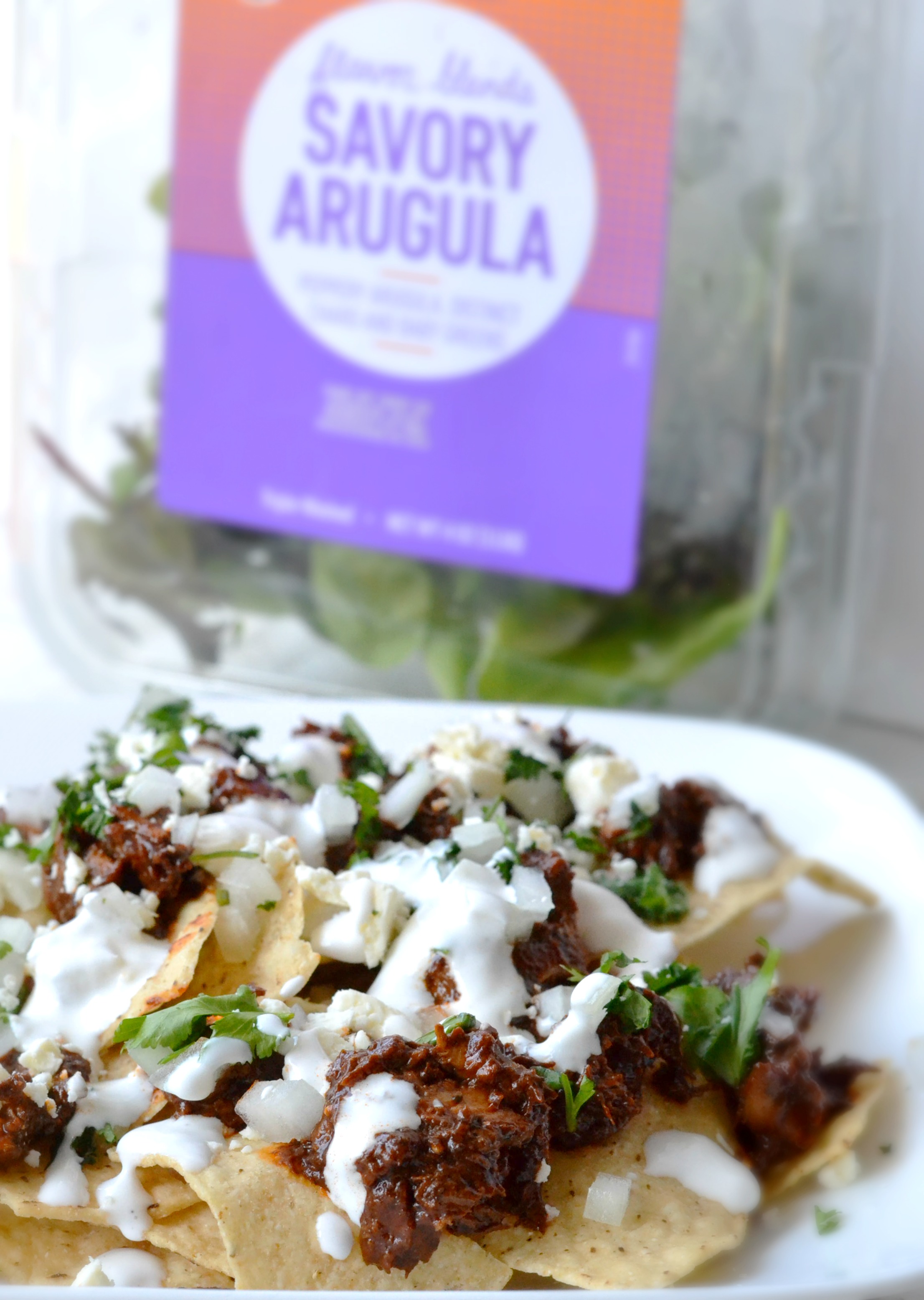 In fact, it was my husband who told me last night not to make anything fancy for my kids. He felt like they did not seem to be too hungry or even hungry for regular dinner. I found it interesting because I am usually the one who says these things, but I know that my husband has learned to be intuitive.
 Well, my husband was right. The kids were not that hungry and we ended up making smoothies for dinner with buttered toast. It was a hit with the kids. I made sure there was some protein powder in their smoothies so they would be filled up and nourished still.
Authentic Chicken Mole Nachos
What about the parents? Well, we knew that we would need to be nourished so I was happy to see that to see TWO bags of frozen mole sauce that my grandmother had left prepared almost a year ago. I simply defrosted the sauce, added 3/4 cup of chicken or vegetable broth and let it simmer. I  then added shredded chicken and let it cook for a 10 minutes.
What a quick meal I was able to put together that whetted our appetites. I had roasted two whole chickens during the weekend so I had shredded chicken for several meals. With planning and an authentic recipe for mole, you could have quick AND authentic chicken mole nachos in no time.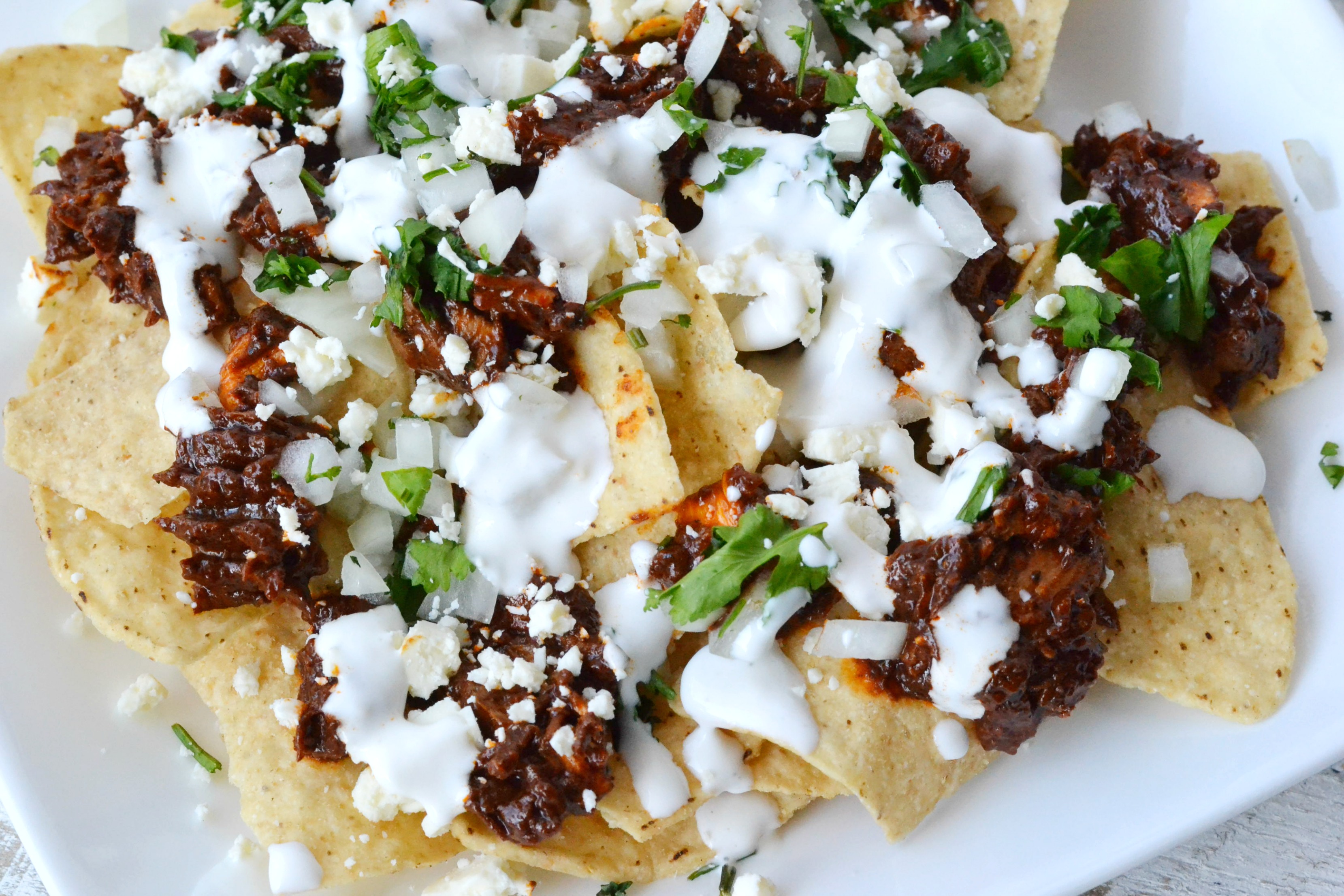 I used Mission corn tortilla chips, layered some shredded chicken mole. I then added diced white onions mixed with cilantro and sprinkled some Cotija cheese (dried Mexican cheese) which I can now find at Giant Food Stores. Lastly, I added crema, or a creamier sour cream-like sauce to the nachos and layered with some fresh arugula. It was a delight to consume such a delicious meal.
Recipe
Authentic Chicken Mole Nachos
by Noelle Kelly
Prep Time: 10 minutes
Cook Time: 15 minutes
Keywords: bake cook appetizer entree lunch gluten-free chicken lettuce cotija cheese tortilla chips Mexican
Ingredients (4 servings)
Mole Sauce
1 recipe for mole sauce ( only use 4 cups for this recipe)
http://singerskitchen.com/recipes/?recipe_id=6070046
Nacho Toppings
2 cups shredded chicken, cooked
1 bag of Mission tortilla chips
3/4 cup Cotija cheese, crumbled ( can be found in Mexican food stores or even at Giant Food Stores) if you cannot find then use feta cheese
3/4 cup white onion, diced
1/2 cup cilantro, chopped
1/2 cup crema or sour cream
2-3 ounces Earthbound Farm Organic Flavor Blends – Savory Arugula, chopped
Instructions
For Mole Sauce
Heat the sauce in a sauce pan and add 3/4 cup broth and shredded chicken. Let it simmer for 10 minutes.
Assembly
On a baking sheet, layer tortilla chips, add the shredded mole chicken over the tortillas, then sprinkle the crumbled Cotija cheese.
Broil for 5 minutes and add diced onions and cilantro, cream over the nachos and finally sprinkle the fresh arugula blend.
Divide between 4 plates.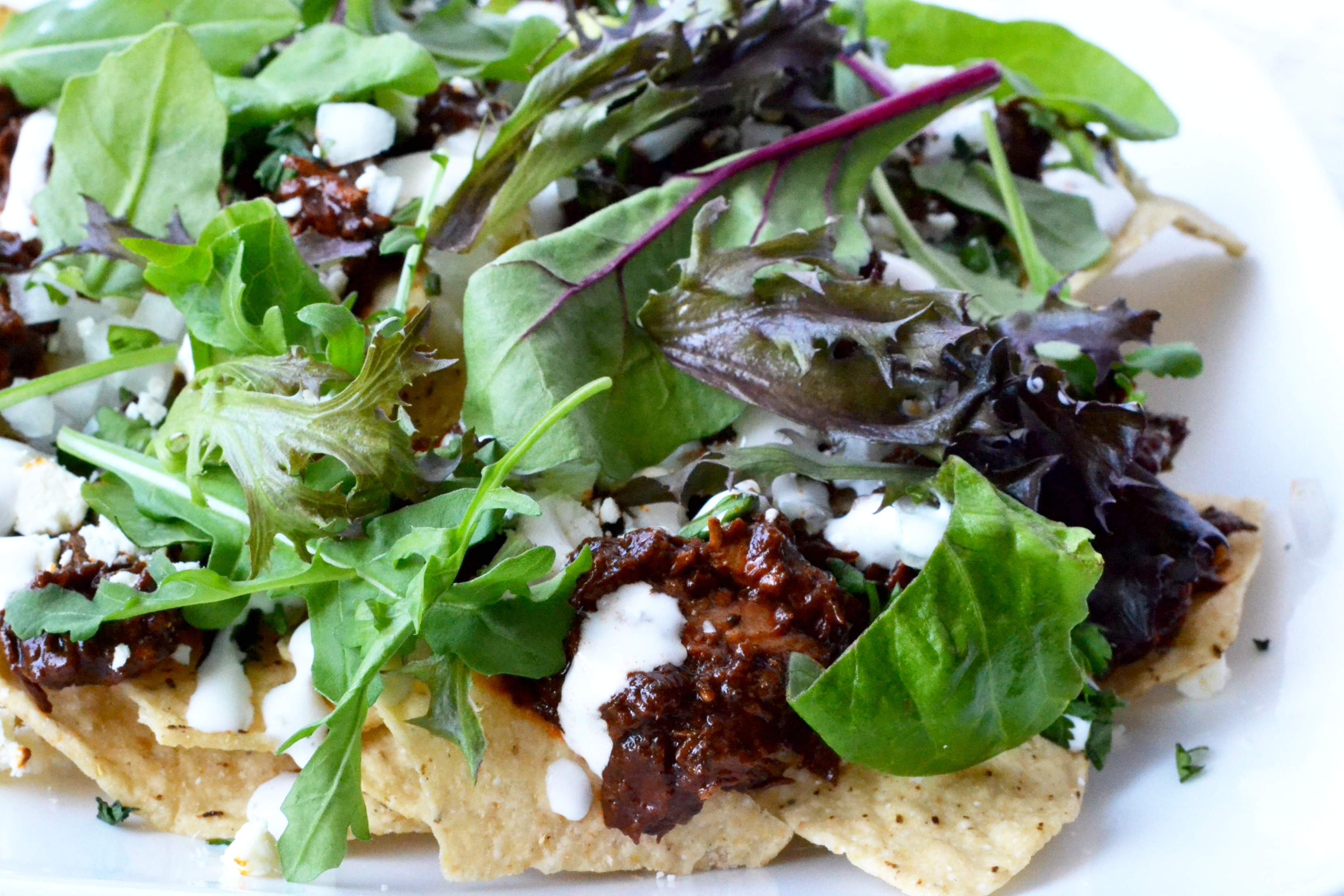 Related