We loved being at the beach this past week. It was probably one of the most rewarding and relaxing weeks even though we have three kids under the age of 5. Yes. You read that correctly. It IS possible to have a relaxing week even with kids while on a beach vacation. I am happy to share some kid-friendly activities you can implement on your next beach vacation.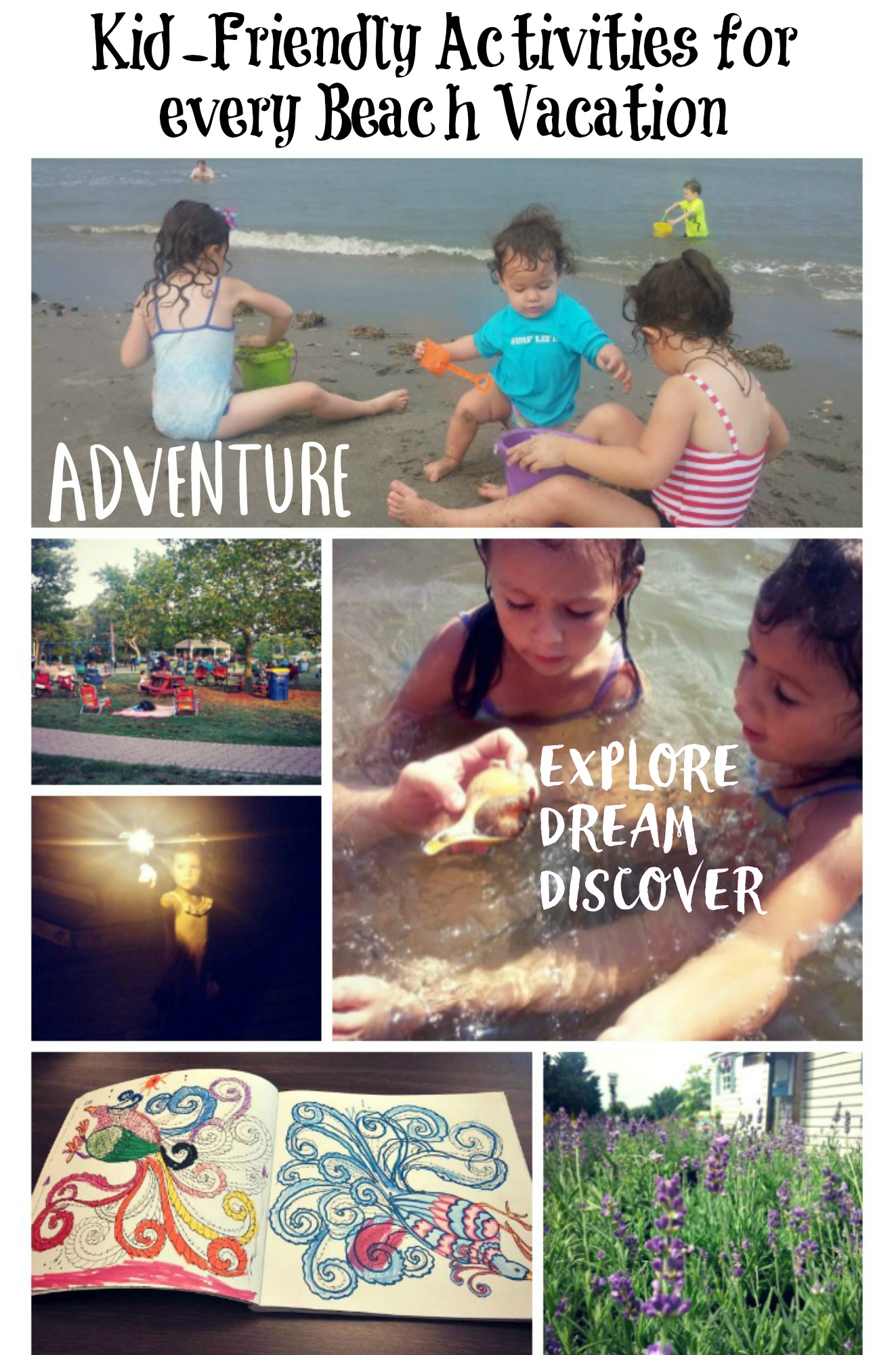 It is important to teach our kids the art of simplicity when our society teaches that we are to be having fun all the time. What activities constitute as having fun? It can mean so many things for many people but I wanted to share how our family survived the week at the beach with no spending to please our kids.

Kid-Friendly Activities for every Beach Vacation
Hang out at the Beach: This is the obvious free activity for kids because everything is available for them.
 Coloring or Painting: Use the shells for a craft time.
Wildlife Refuge or Botanical Gardens: These are usually always free and a great break from the beach.

Find a local botanical garden or nature center. There is always bound to be one. 

Walk and find treasures and discover animals of the area.

Find activities of the day.

Sometimes there is another new beach to swim and hang out for the day.

Games: Bring age-related games 

If multiple families are staying together, then all the kids can all play together. Gives a nice break for parents to chat together. 

Play as a family. Living in a high-paced society can leave little room to relax and play with your kids.

Play hide and seek. 

Have the kids pretend and play a story throughout the house. (My girls love pretending to be characters from The Lion, the Witch and the Wardrobe.)

Evening or Nighttime Activities:

Build a fire on the beach or use a pit. Roast marshmallows, make own dinner, catch crabs and then bake them.

Sparklers or fireworks. Adult supervision required.

Hunt for fireflies

Check out local towns for free outdoor concerts. Bring your own picnic and enjoy the evening.

Movie night with a beach or ocean theme (last resort).

Read themed books or have reading time for all kids ages.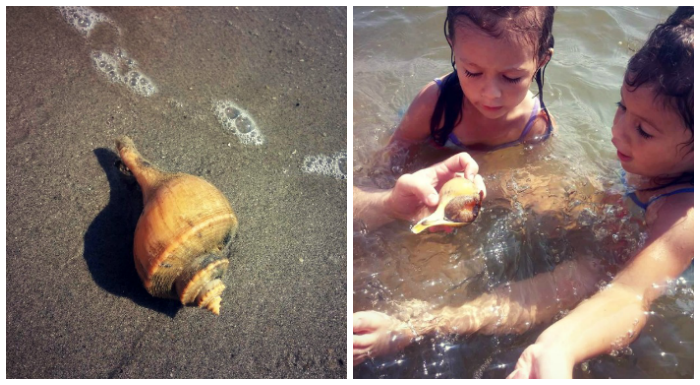 I think many can see that the list could go on, but these are a few things we did during our week and it still felt relaxed. I LOVED collecting shells because it reminded me of my childhood. I really enjoyed reliving that with my kids and then finding ones with holes so that we could make necklaces or even paint them.

Our Own Activities in Delaware
We also enjoyed visiting a local lavender farm that was pretty amazing. If you could imagine smelling lavender everywhere as you stepped out of the parking lot, you would be in heaven! It was hard not to buy everything lavender but I looked forward cooking with some culinary lavender soon. We also were able to go to Milford to check out a free Wednesday night concert. The plus was having a playground in the area for the kids!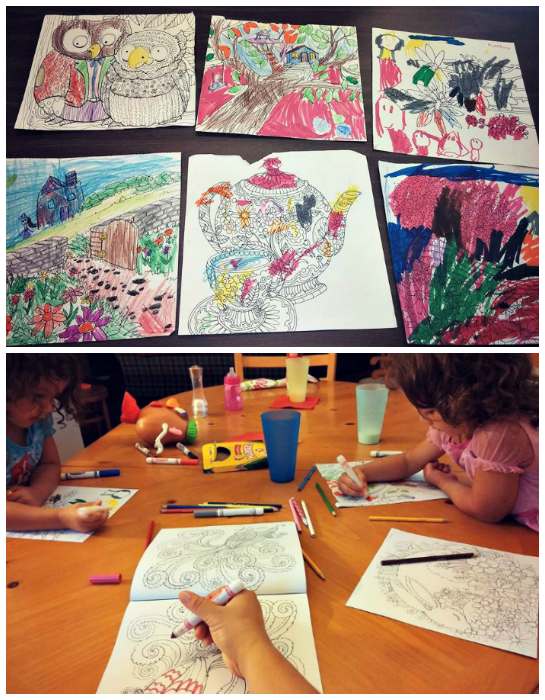 Something that I deeply enjoyed and I actually found relaxing was coloring with my girls or even seeing them color with their friends. It was an activity I grew up doing with my mother and my grandmother. I even got to pick up some of our old coloring books from Texas so I could show my girls. It was super sweet and I definitely knew I wanted to start this same tradition. 
Coloring as a Family
While coloring is such a trend, it has always been in my life. I recently was sent a coloring book called Let's Color Together: A Shareable Coloring Book for Parents and Kids. Each spread in Let's Color Together features two versions of the same design – one is typically more detailed and intricate than the other – that are laid out so parents and kids can color face-to-face across a table. Let's Color Together also features perforated pages so families can color side-by-side or display their handiwork!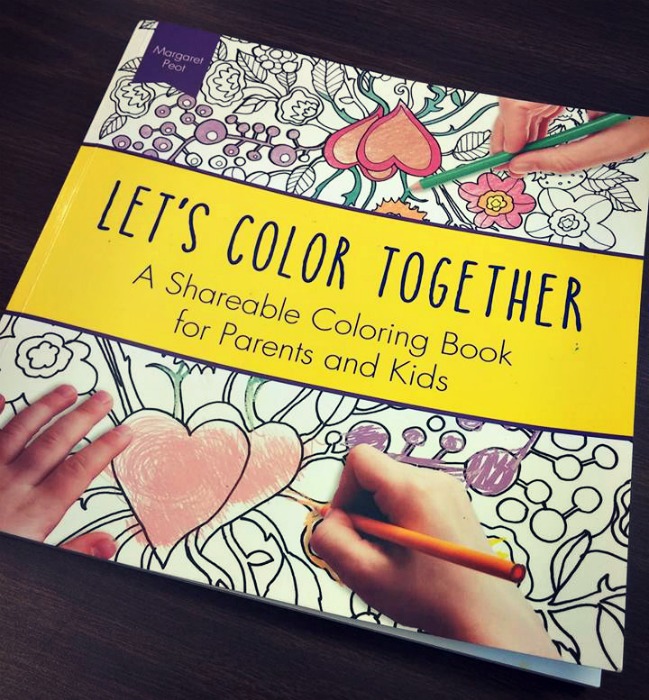 Thanks to Margaret Peot who decided to combine the popularity of adult coloring books and the enduring pastime of kids. Her books include Inkblot: Drip, Splat and Squish Your Way to Creativity, which was awarded the Eureka! silver Medal for non-fiction children's books, Alternative Art Journals, and Make Your Mark. Visit her at http://www.margaretpeot.com/.

Snag your Copy & Enter Giveaway
The book is available on Amazon and would make great gifts for your friends. My kids request coloring time at home now with me and I feel that I have truly connected. It has been an opportunity to let my semi-perfectionist spirit to be still.
Enter the giveaway below by leaving a comment below letting me know what your favorite activity is to do with your kids. Giveaway will end on 8/20 and I will announce here. If you get a copy of the book, make sure you tag your photos on social media using #letscolortogether.
Disclosure: This post does contain affiliate links. I was supplied with two copies of the coloring book. One for me and for a reader.
Related