Nighttime Beach Essentials can include many of the obvious list of items but what many forget that for anyone to enjoy nightly activities there must be light available to create night-time fun especially with little kids. Energizer products definitely come in handy to make these activities possible  especially when a fire pit is not even available. Enter the giveaway to have your own successful beach getaway with your family.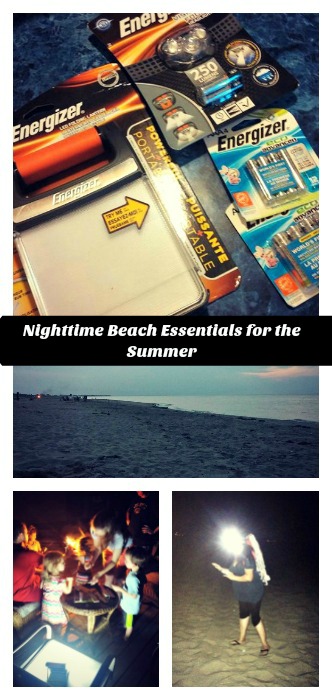 Disclosure: This post is sponsored by Motherhood and Energizer. All opinions and photos are my own. Giveaway sponsored by sponsor. There are also affiliate links included in this post.
I love starting August with lots of energy after returning from a week at the beach. It was the first time our little family of five has gone out to relax in a secluded area to detach from our busy schedules. It was a blessed time to recoup and embrace the art of slow living. We checked out Broadkill Beach in Delaware based on a friend's recommendation as opposed to the more popular areas like Lewes and Rehobeth Beach. It was secluded, quiet and away from the busy and loud activities.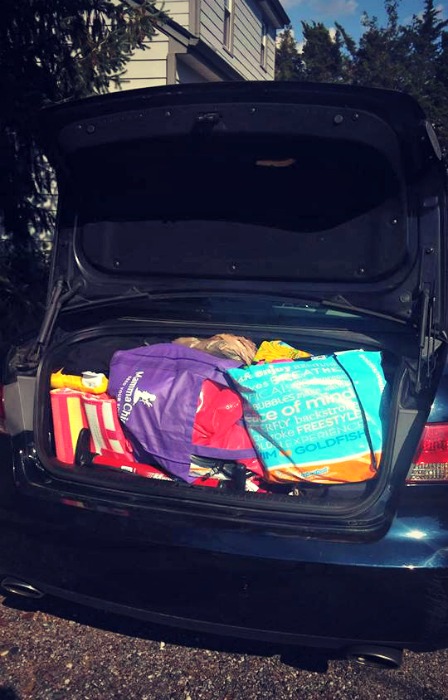 When I started packing for the trip I got stress paralyzed because I realized I had never packed for a WEEK away to the beach. How much is too much? I was able to get a little feedback from friends but I essentially knew there were several things that I knew that my family would need to make our trip doable. I look forward sharing that on another post because one of the things I knew I wanted to focus on was how our nightly activities were going to go being so close to the beach.
Below are a few beach essentials we found helpful for our night-time activities:

Nighttime Beach Essentials
Comfy Beach Chairs: Who wants to sit at the beach on towels? Yes, exactly, no one. We had lovely small reclining beach chairs that worked as back packs so that our hands could carry other fun items like……
Wine and Wine glasses: I was able to hang with another mom at the beach catching the sunset and relaxing hearing the waves. Although we forgot our wine and glasses at the house, due to being busy with kids, we knew it would be ideal. A wine carrier with plastic wine glasses are a must to add to the relaxing experience.
Bug Spray or Repellent: While I would love to make my own spray, I just do not have time. I rely on several products to repel bugs even to the beach flies that I learned all too quickly how painful they are.  Many of the these not only work for me but also for infants and toddlers.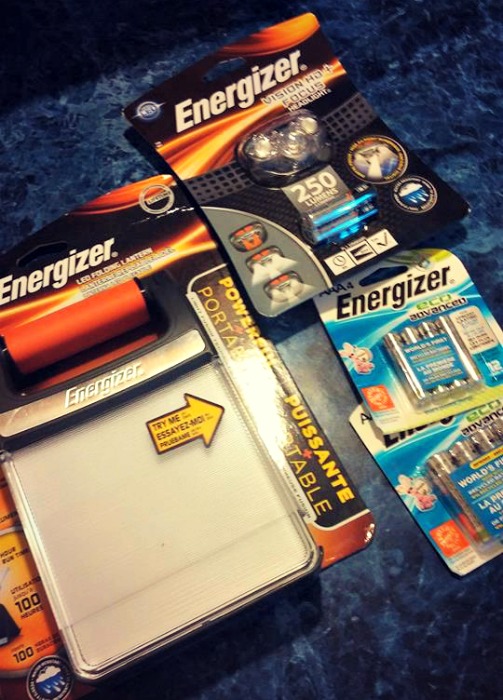 Battery operated lights: Energizer has amazing lanterns and headlights that are light and easy to carry. It helps with finding the way back to your beach house after it is pitch black. It is also great for night-time activities such getting ready for kids and firecrackers.
Energizer headlights are lightweight, versatile and water-resistant with pivoting functionality to direct light where you need it.

Energizer® Vision HD+ Focus LED Headlight is the highest performing of the Energizer vision headlights. It has a beam distance of 80M and has a digital focus feature allows users to customize the light to the desired width. It is also water and impact resistant up to 1 meter.

Energizer area lanterns are the safe, reliable way to provide bright 360° light long into the night, at the camp fire, or while weathering a storm.

Energizer® Fusion LED Folding Lantern has 330 lumen output and has a light fusion technology panel that folds up for 360 degree delivering vibrant uniform area lighting. It has a sturdy stand on back of lantern allows for hands-free use and has two modes: high and low plus smart dimming technology for customizable light output.
Hooded top: Even though it is summer, the weather always ends up being cool in the evenings or even windier than usual. It is better to be safe than sorry.
 
Nighttime Activities
Besides enjoying the time at the beach we also had a great time out on the porch with the kids. When we found out that the house we were staying did not have a fire pit, we knew we were going to have to make the most of our time by planning other activities. One evening our friends brought sparklers for the kids to enjoy so we knew that the area would have to be dark so the porch light was not used. We used the Energizer area lantern to light up the area to make lighting each sparkler possible. The kids then could concentrate on running around with their sparklers.

Energizer products
Energizer lights and batteries are the ideal accessories for all your summertime family activities as you can see from our experiences. A simple flashlight could do but just experiencing the powerful light and design of these products, I cannot wait to take them to our nightly activities during the rest of the summer like some outdoor movie nights and such.
Whether you're camping under the stars or playing in the backyard, Energizer's high performance headlights are just what you need for summertime adventures that require two hands. Even so, Energizer® EcoAdvanced™ batteries are the world's first AA and AAA battery made with four percent recycled batteries and are great when used and paired with the lantern and headlight.
When you're preparing for your summertime adventures, don't forget the batteries as well as these great nighttime beach essentials!

Giveaway
Enter to win your own set of Energizer products like the headlight, lantern and batteries. I promise you that your family will use them even if it is in your own backyard.
Related