Snack recipes are usually more essential because they keep my day going. After a nice weekend to recuperate from a long week, I am ready to start this week. While our little family has been dealing with a strange virus, I am hopeful that we will be healthy super soon. Even though a lot of eating has not been happening, I know I have to keep my meal and snack times scheduled in order to keep up my energy.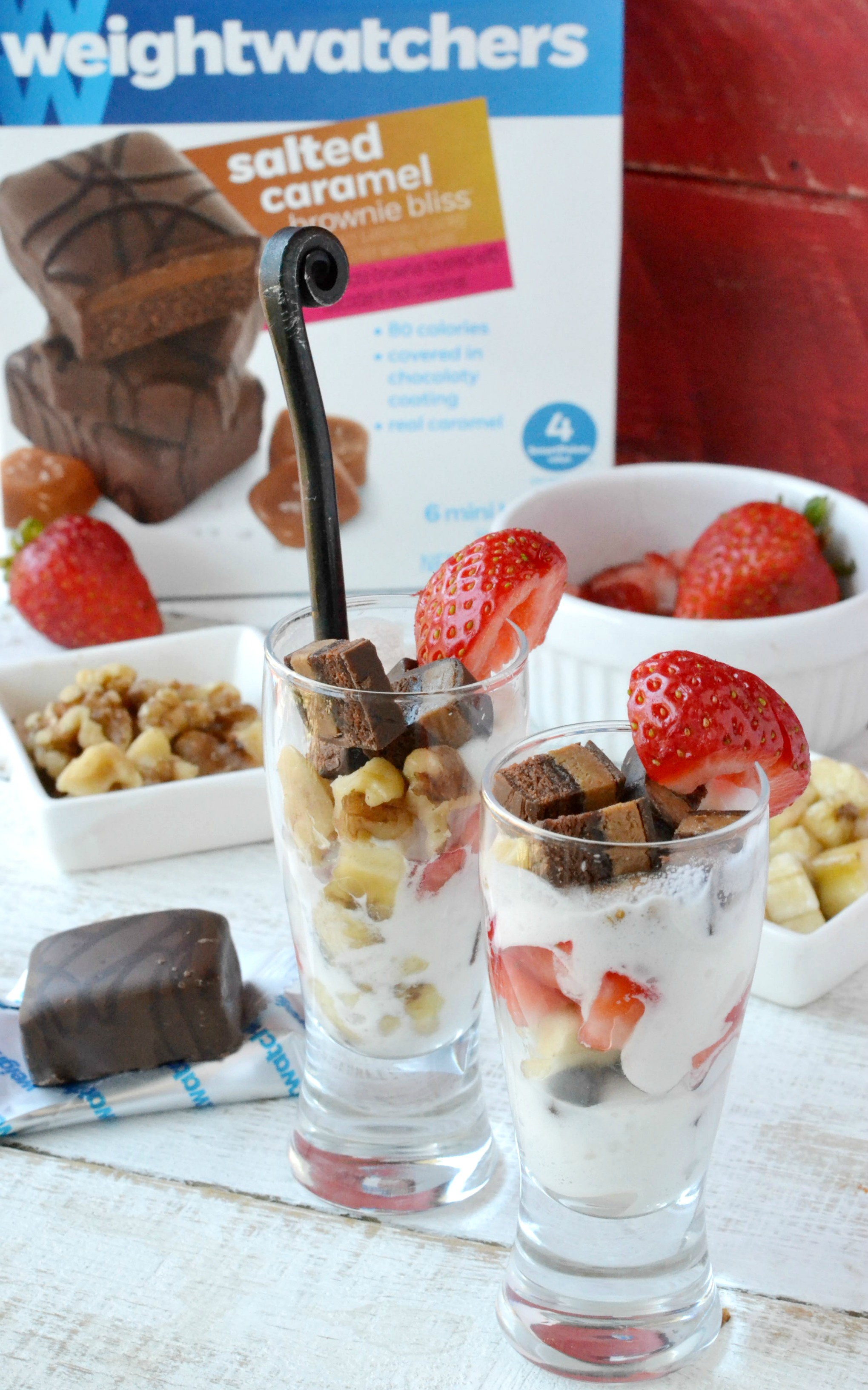 Snack Time for Grownups
Snack times tend to be our whole family's favorite time of day. Some days I can hardly get my kids to eat their main meals, but when I mention the word snack, everyone is there ready to consume their favorite snack. For me, I have to remind myself to eat my snacks in order to keep a more balanced day. If you are a mom, you know how it goes. There are so many distractions in our day to even get into the kitchen for a snack, let alone a meal that we can have without interruptions.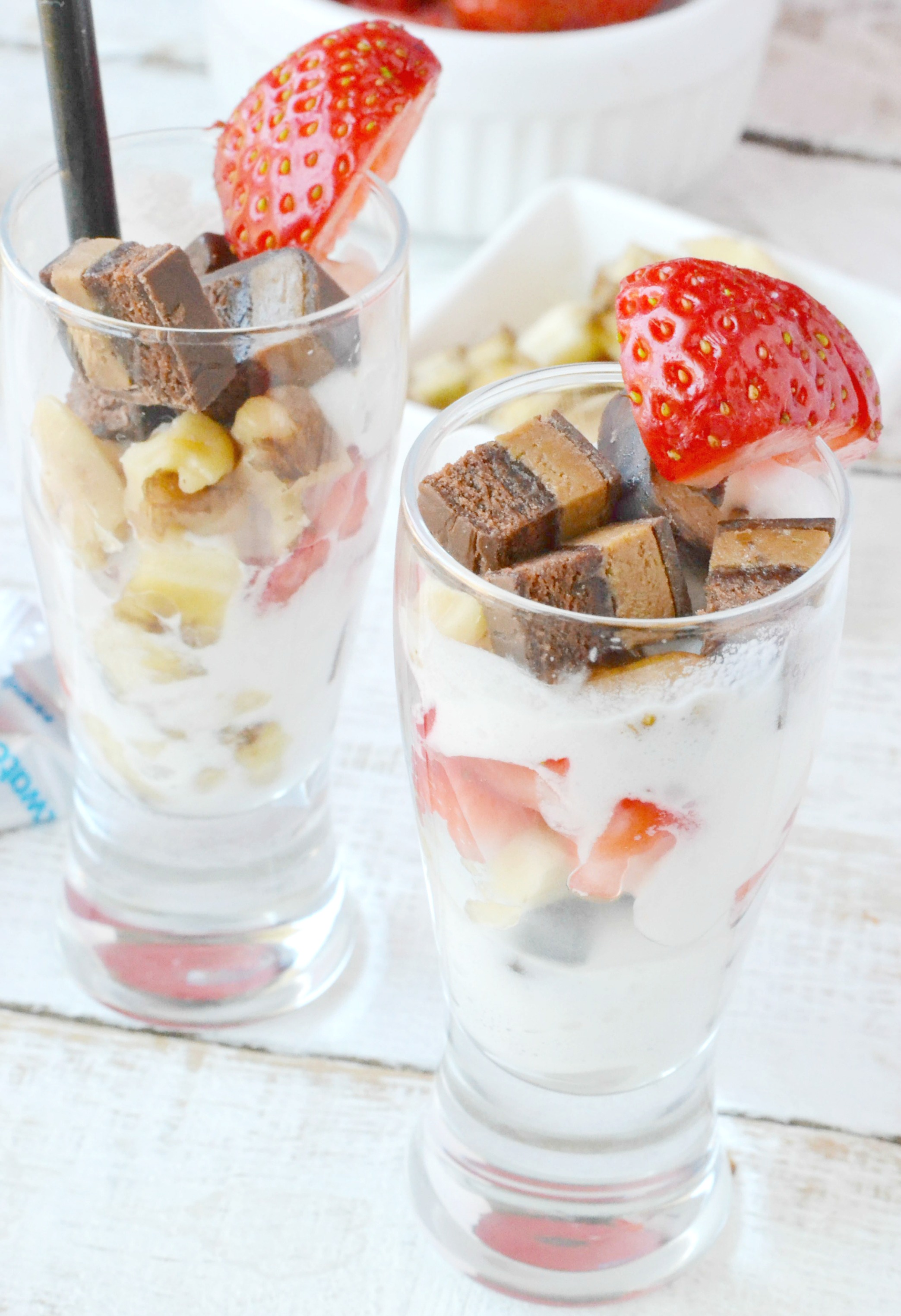 Survival mode hits once the kids go for a nap, and all I end up wanting is a nap myself. I am past the point where I can and want to nap. Nap time is my time to catch up on writing, laundry or even dinner plans. You know where I am going with this. I can get as busy during this sacred time but even so, I make it a point to have a snack to hold me over until dinner.

Easy Snack Recipes
I am not a stranger to Weight Watchers and to their products so while I was shopping at Giant Food Stores in Exton, I was happy to choose from a wide variety of snack options to keep this mommy energized. I like snacking with something sweet and something salty because it is just a great combination. The key is keeping snacks and snack recipes healthy with a bit of indulgence.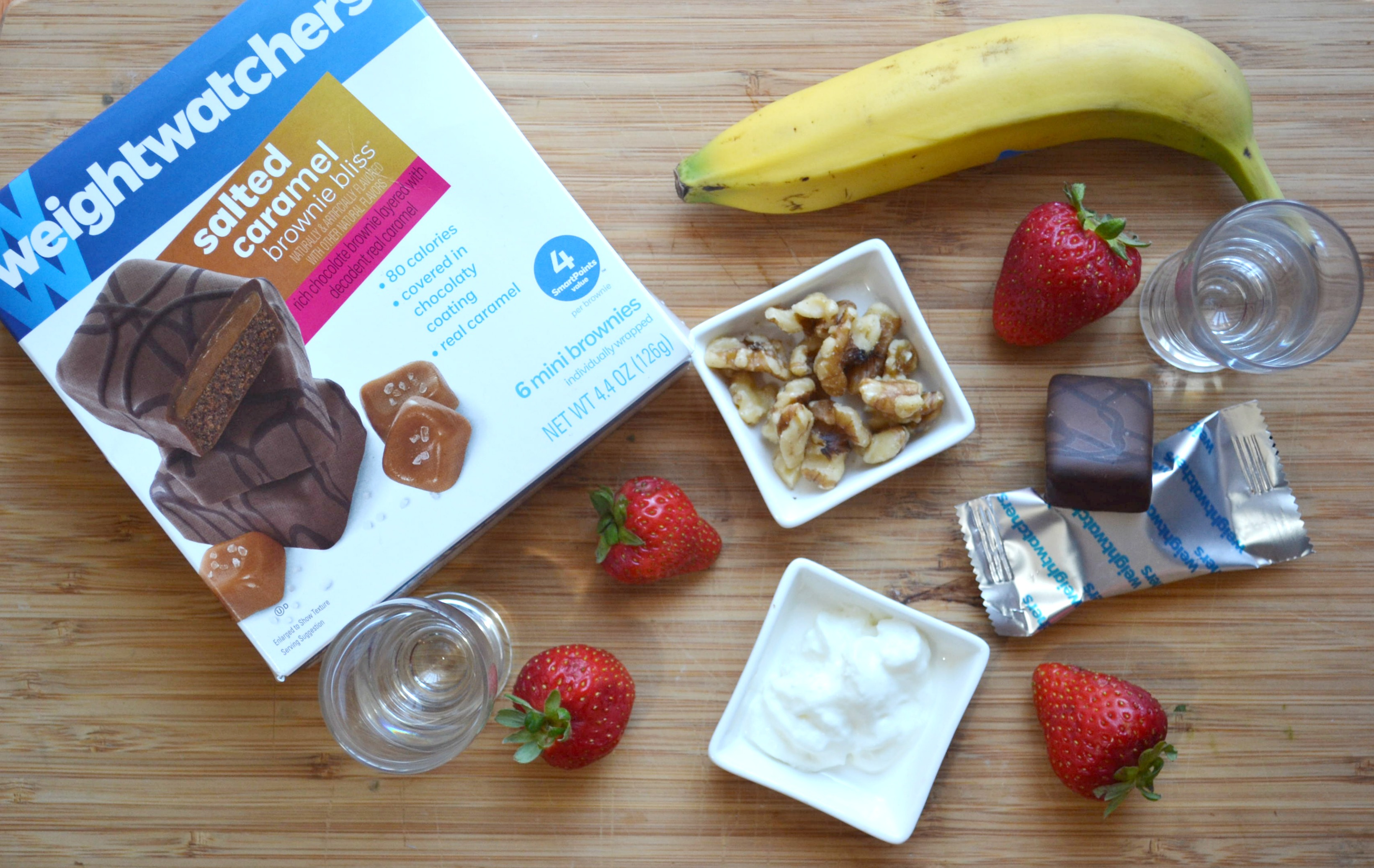 Instead of grabbing just a single Weight Watchers Salted Caramel Brownie Bliss, I decided to make a fruity brownie shooter to make my snack time exciting. Each brownie package is 4 points but when I created the shooter, it only required half a brownie but the option is still available to keep the whole brownie in the shooter. I cut up one strawberry and 1 Tablespoon of banana and added a few chopped walnuts with a bit of light whipped cream.
It was a perfect afternoon treat. Ok, so I ate two shooters but it was just fruit and one brownie.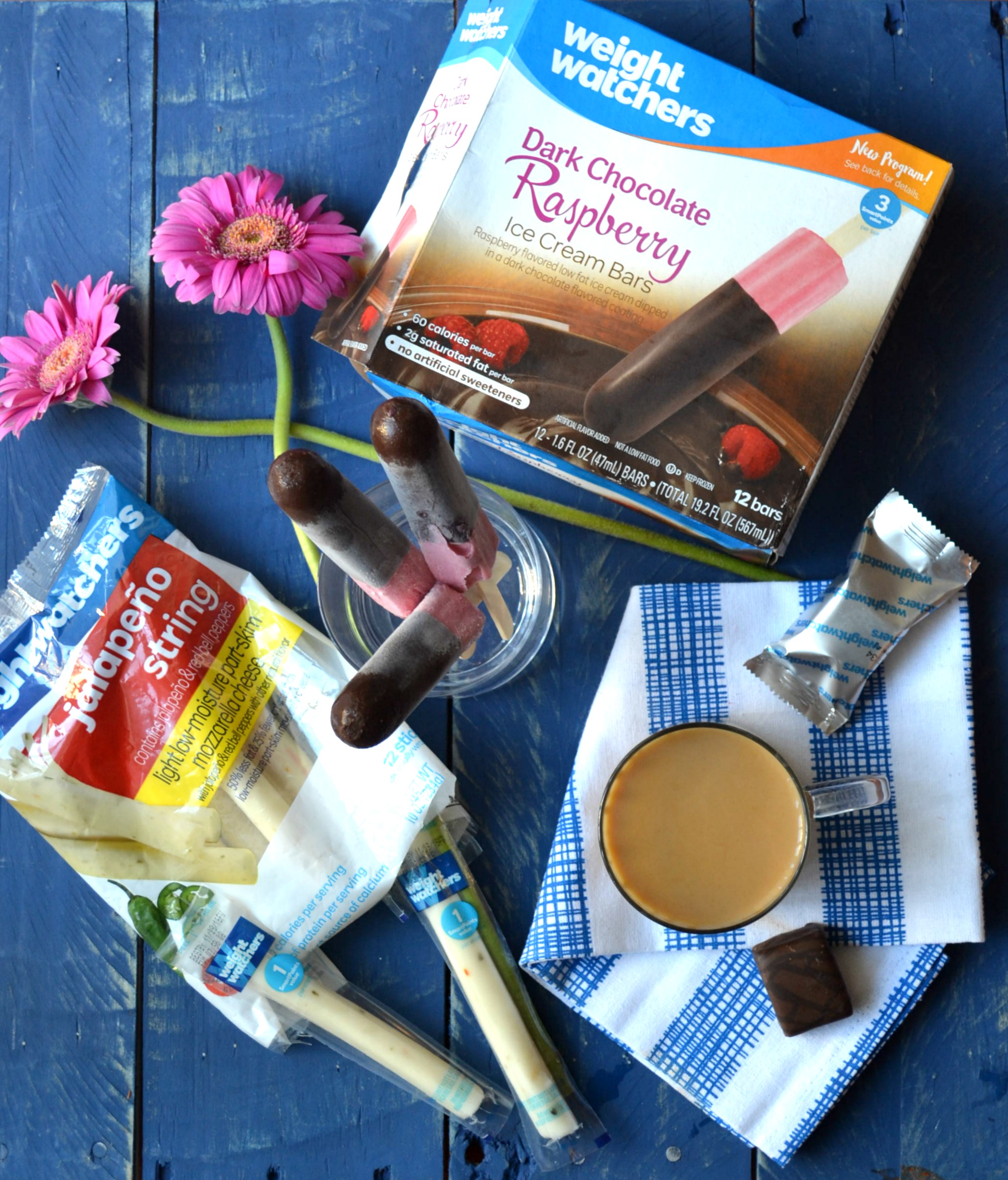 After I enjoyed my little decadence with a shot of espresso, I also had a spicy cheese stick. I did mention that I like sweet and salty right? I know that I am keeping up my snacking in check because I have these healthier options. Especially if I want something cold and ice like these Dark Chocolate Raspberry Ice Cream Bars. They are a perfect combination of fruit and chocolate without compromise.
Stop by your local Giant Food Stores between 9/1/16 – 9/28/16 and when you buy any (5) FIVE participating Weight Watchers products (excluding Heinz SmartOnes & Meeting Room Products) you'll save $3.00 instantly, while supplies last!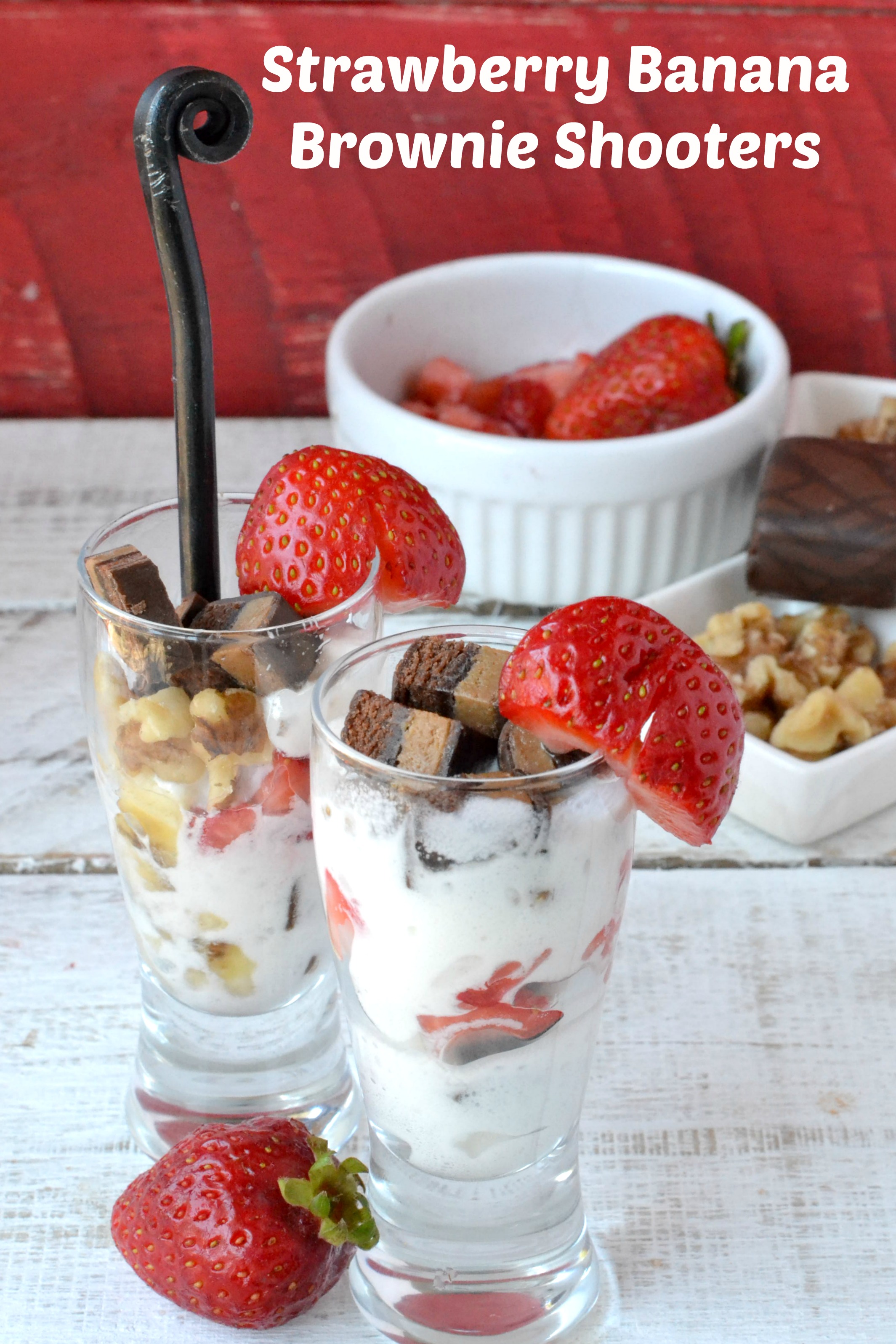 Strawberry Banana Brownie Shooters
These shooters will keep your health on track while enjoying a little indulgence. If you are like me, you will enjoy either a Weight Watchers cheese or jalapeno string cheese before or after your sweet shooter. Snack time will be your new favorite time without compromising!
Strawberry Banana Brownie Shooters
by Noelle Kelly
Prep Time: 5 minutes
Keywords: refrigerate vegetarian vegetarian recipes on recipage strawberries brownies nuts brownies parfaits
Ingredients (2 shooters)
4 teaspoons strawberries, diced (about 1 1/2 strawberries)
4 teaspoons bananas, diced
2 teaspoons walnuts, crushed
1-2 Weight Watchers Salted Caramel Brownie Bliss bars, chopped
light whipped cream
Instructions
Add a little light whipping cream to the bottom of a shooter.
Sprinkle a 1/2 teaspoon of walnuts and then add 2-3 brownie pieces followed by 1 teaspoon each of strawberries and bananas.
End with a little more whipped cream and 2-3 brownie pieces.
Repeat with second shooter glass and enjoy.
 This post is part of a social shopper marketing insight campaign with Pollinate Media Group® and Weight Watchers, but all my opinions are my own. #pmedia #WWMarket  http://my-disclosur.es/OBsstV
Related