WOW Summit weekend was a great with moms and bloggers at the Gaylord National Harbor Resort in Maryland discovering and connecting with healthy brands.
This was my first year to attend WOW Summit even though it is in its 4th year. The first year was held right in my town, but with a new baby, it was not really something I could swing. Three years later and I finally found myself around Moms Meet staff and many bloggers I have come across online.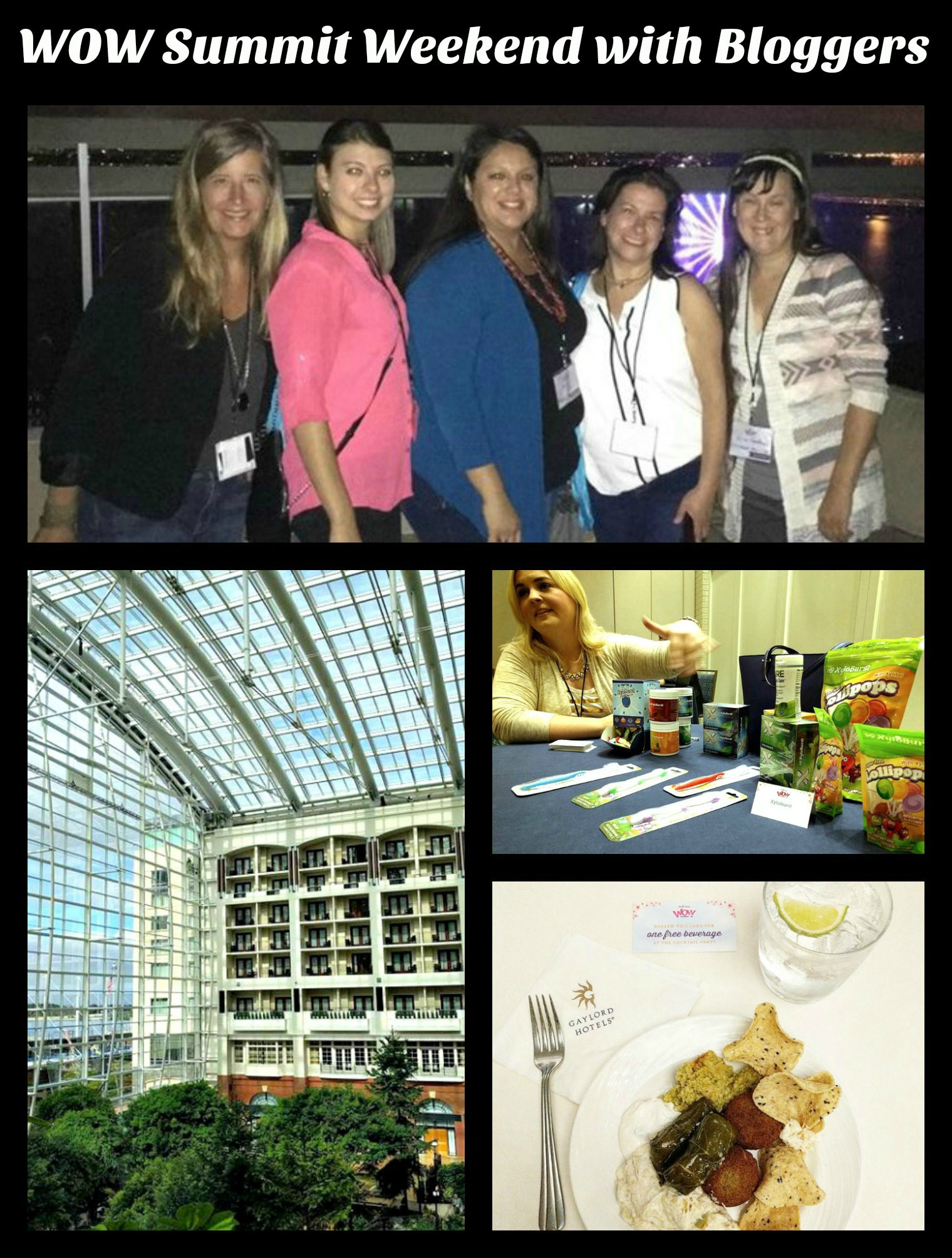 WOW Summit Weekend with Blogger Pass
I arrived Friday morning after driving from Philadelphia for 2 1/2 hours. I was glad to arrive with one hour to spare so I could relax and check into my room. While I did not have an amazing view from my room, I was not far away from all the scheduled programs. I was in awe with the enormity of the resort and wondered how close everything was going to be during the weekend. Luckily, all activities were centralized.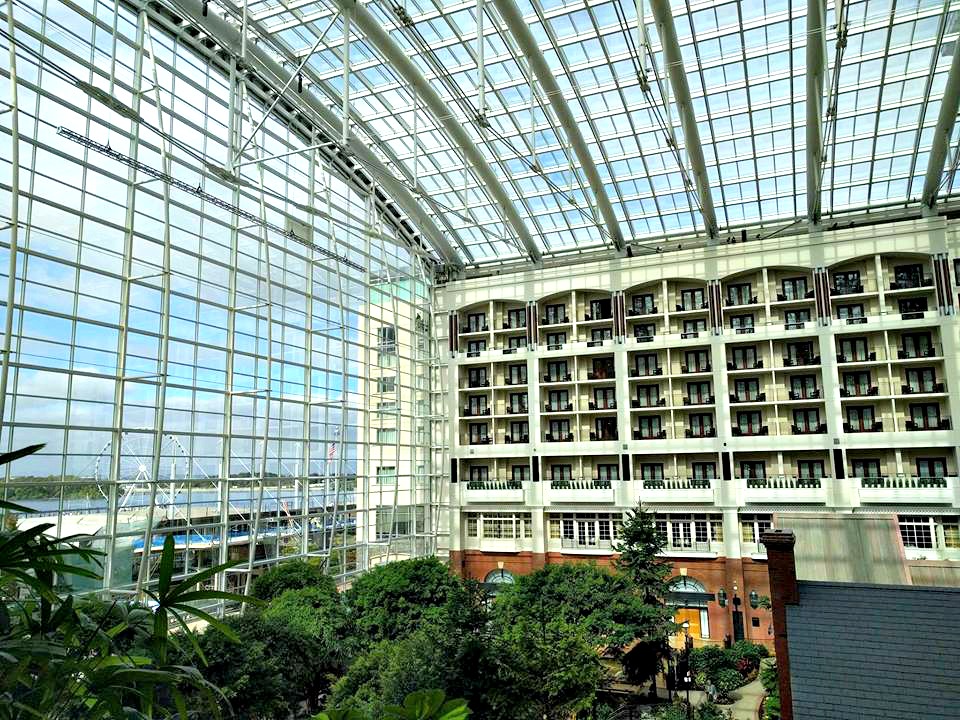 When I signed up for the conference, I knew there were several different options for me. I chose the blogger pass which allowed me to attend three of ten sessions which also included a speed networking with brands in the early evening. If anything, I was looking forward getting to know new brands and putting a face to some brands I was familiar with.

Blogger Sessions
Originally, I knew there were going to be several sessions but I did not know I was only going to get three choices between ten opportunities. It was quite tough to choose, but at the end I am glad I chose the ones I did. Which ones did I attend?
How to Build a Community with Facebook Groups with Anne Paris

I learned how easy it is to gain true engagement on Facebook despite the change that it made to the Facebook pages. I have been seriously disillusioned with my engagement on my own page that I needed to see if there were other ways to revive and keep my readers engaged. If you are interested in hearing more, please feel free to email me.
Anne Paris was a delight to chat with and very authentic. I am happy to have met her and look forward following her.

Blogging Authority: How to Master the Media and Gain Credibility with Laura Harders

I enjoyed meeting Laura and was encouraged by all she shared. I was encouraged how to make my brand well-known beyond the online community through tv networks and even magazines. Even though I have done some magazine submissions I knew I needed a few more options and some encouragement.

How to Transition from Amateur to Pro Blogger with Blogging Concentrated

I do not know where to start with everything I heard from Dan Morris and Rachel Martin. At one point I think my head was going to pop from all the information I was receiving. I was amazed by the amount of information and experience these two speakers have, but they obviously KNOW what they are doing because they are quite successful at it.
The big plus is that I got to be part of a mastermind group at a LATE night session in one of the special conference rooms. Any question could be asked of these two speakers and boy did they share. They share mostly about creating a product for your own personal brand. I was astounded at how easy it was but how thorough I needed to be to make it happen. All this caused me to brainstorm ideas like no one's business as well as possibly rebranding.

Networking
After the sessions we had an hour and a half to eat dinner. The Gaylord has great options in-house so we visited the National Pasttime Sports Bar. While the waiter seemed to be distracted with the games on the big screens, we enjoyed crab cakes around the table. It helped us all be prepared for the speed networking we were about to experience.

Wow. SPEEDY it was. I never experiences speed dating but we definitely experienced speed meeting over 20 brands in one of the conference rooms. None of the bloggers really knew what exactly we were doing but I sat with a Carolina from Mama Instincts and we both moved around to each table around the room after 4 minutes with the brand.
Yes. We survived giving each brand our business card and media kits and were excited to get to know more about their product the next day at their showcase. Truth be told, many of the brands were new to me. I was able to read about all of the them before arriving that evening and even found out many were brand new to bloggers. Now it is time to follow-up and see which ones would be a great fit for me and my family.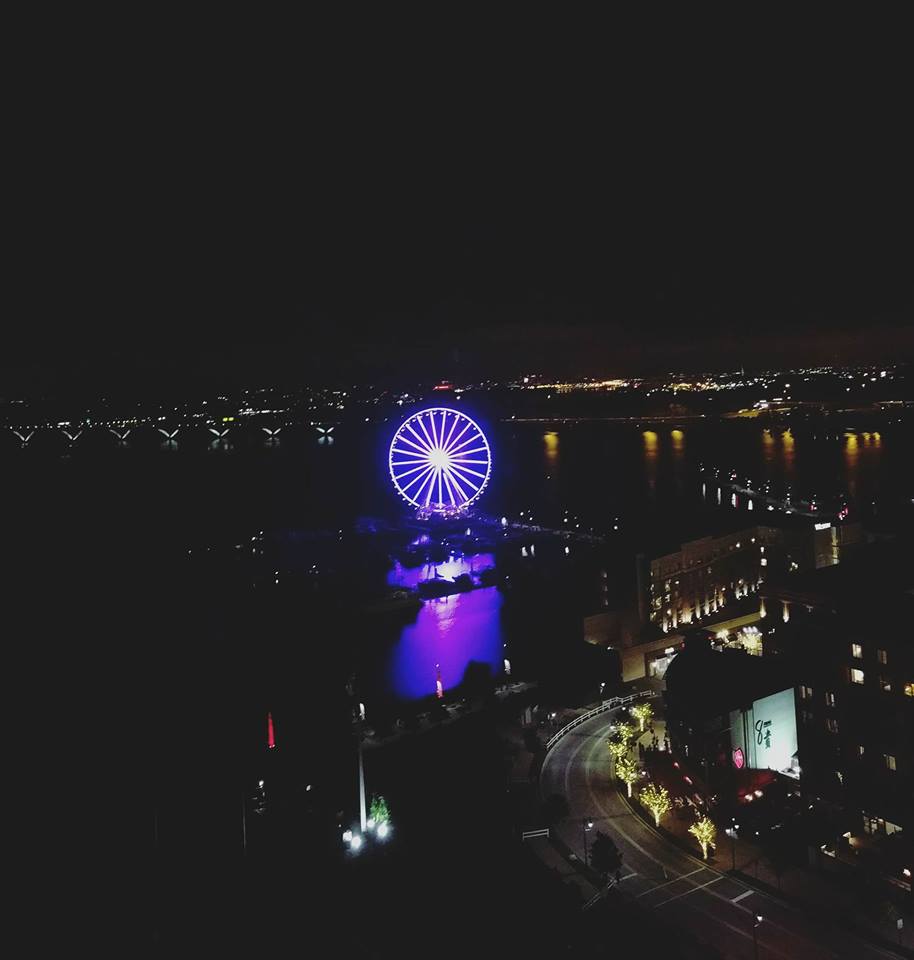 Cocktails and Comedy
While I dreamed of a little break in my hotel room, we really did not have the time. We went straight from speed networking to cocktail hour. The spread was pretty amazing and healthy! Mediterranean hor d'oeuvres were served with an option for two cocktails. I enjoyed a lovely gin and tonic with my plate of goodies.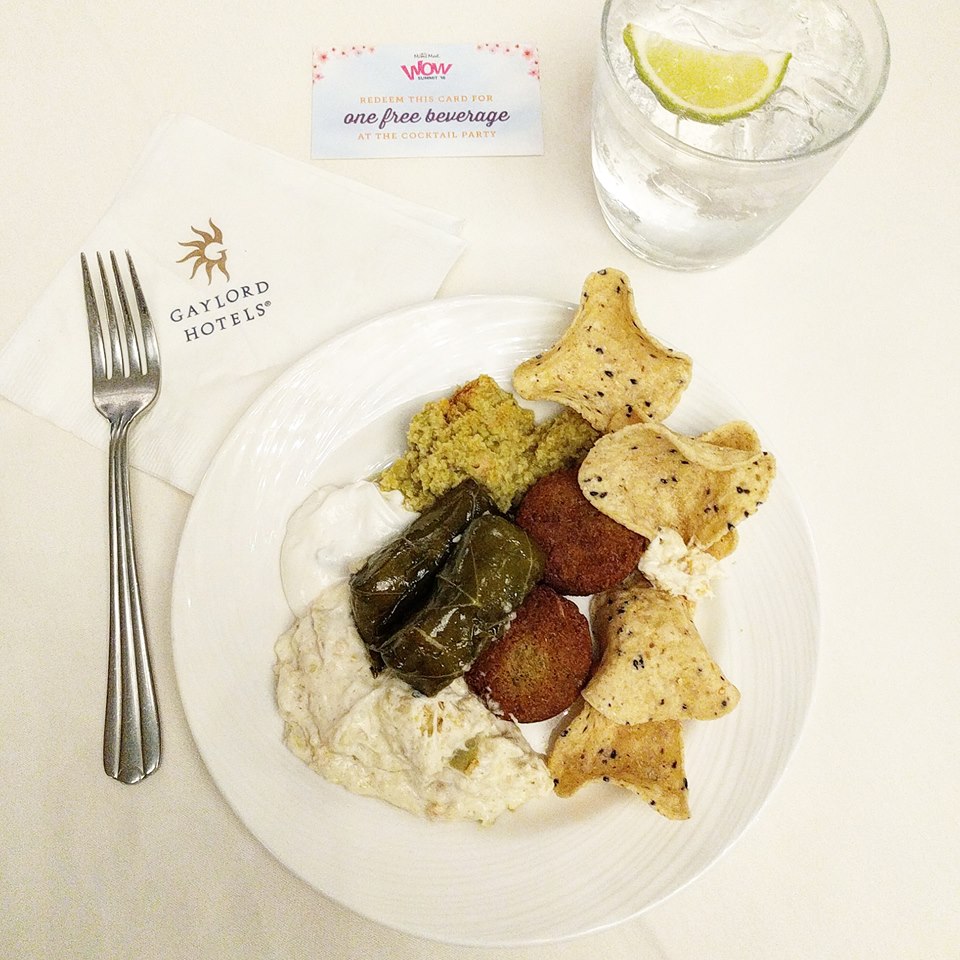 A fun ice cream sundae bar was set up for those who wanted to end the night with a sweet treat. The comedy hour unfortunately was not Dena Blizzard because Hurricane Matthew impeded her travel, nonetheless, Moms Meet folks found a last-minute fill in, but unfortunately was not something I cared for. Either way, a group of us sat on the floor outside the ballroom and enjoyed a lovely hour of conversation which then ended with a great view from the 18th floor!
Exhibitor Hall on Saturday
Saturday morning's activities started at 9am for another group of ticket holders: moms. Many of the mornings offerings were special sessions about health, healthy eating, recipes, organic beauty, motherhood, and more. Since that was not my focus, I did not attend but what I did attend was the exhibitor hall.
Remember the brands we met the night before? Well, they each had their own booth in the ballroom floor of the Gaylord National and each shared their products with samples for moms and bloggers to enjoy. It was a nice round-up but I was easily done in less than an hour.
I had lunch with a few bloggers and called the day short because weather was pretty rough and I simply did not want to travel in the dark with storms.

Pros and Cons
While this was my first time attending the conference, I am not sure I would attend again, unless there were sessions I simply could not miss. I would go again for sure for the goody bag! There were so many things in my bag that I have already organized in ways I can use them in my daily use.
One thing I really think staff should have included were more snacks from sponsors during our Friday all-day sessions and meetings. With so many brands representing, I am sure a brand would sponsor snacks to go with the hot drinks that were provided. I kind of expected it!
Saturday morning included no food or snacks at all. A simple continental breakfast since a 9am call was given would be nice for those moms wanting to sleep in. Sessions ran through lunch time so  yet again there were no snacks given out.
DO we sense a theme? Food is important, next to coffee, but moms need sustenance. The locations of the conference was great and posh and a nice home away from home stay for this mother of three.
Thanks for Moms Meet for providing my stay at Gaylord National Harbor and for allowing me to experience a nice weekend, discovering great brands for my family.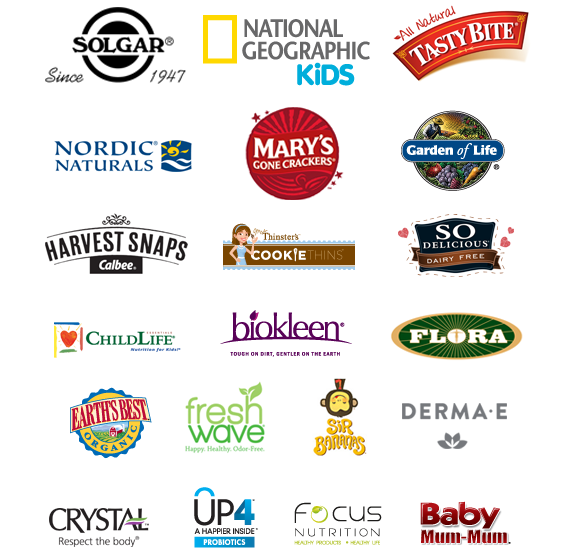 Related