No one can have enough kitchen gadgets or even delicious new food products in their kitchen. Each season can have its own unique essentials. Below I will be sharing some fun and tasty fall essentials that every home cook needs. This post is sponsored by BabbleBoxx.com on behalf of Single Edition Media.

Fall Essentials with Babbleboxx
If you came into my kitchen, you might be dumbfounded by how a foodie and home cook like me could have so many spices, gadgets or variety of foods. I am always looking to try something new. I can safely say I am a collector of everything foodie.
If you are a fan of subscription box, this box is definitely catered to the home cook. Inside my box I received SIX different items that were both inedible and edible. Here is what I received:
Peanut Butter & Co. Pumpkin Spice Peanut Butter

Dinner Mixers by Tastefully Simple

Twist'n Sprout™ by Chef'n

StalkChop™ by Chef'n

Wet Ones® Antibacterial Hand Wipes

Popcorn, Indiana Sweet & Salty Kettlecorn
Doesn't this list just entice you? It was hard not to break open the peanut butter and the popcorn but I refrained until I looked through everything.

Peanut Butter & Co. Pumpkin Spice Peanut Butter
What else cries seasonal during the fall besides pumpkin? As soon as the weather cools off and the leaves start turning brown, I am ready to get my baking with pumpkin. This is Peanut Butter & Co. 's first seasonal flavor which mixes their award-winning smooth peanut butter with real pumpkin and pie spices to create a limited edition, which means it is only available while supplies last!!
I chose to use my pumpkin butter to make a Pumpkin Protein Smoothie to enjoy while the kids are napping. It was so creamy and delicious and I definitely knew I was getting my protein punch. Like all Peanut Butter & Co. peanut butters, this seasonal spread is made with USA-grown, non-GMO peanuts, and contains no cholesterol, trans-fats, and hydrogenated oils. It is also free of dairy and soy.
I plan to make some apple nachos with drizzled Pumpkin Spice Peanut Butter very soon. For more recipes, visit http://recipes.ilovepeanutbutter.com/tag/pumpkin-spice/. You also can try your own jar and save some money by printing a $1 coupon to take on your next grocery visit. Check out where you can find this brand at your local store.

Dinner Mixers by Tastefully Simple
While I have heard of Tastefully Simple, I have not had the pleasure of trying their product. Their Dinner Mixers are a meal-starting kit with three recipes that includes a recipe for a main meal, a side, and another meal. It also includes pre-measured Tastefully Simple products that can are to be used for the recipe in addition to the other ingredients the home cook includes to create their own meal. The Dinner Mixer options change every month providing new ways to mix up your dinner routine and try new dinner recipes each month.
Wow! I really loved this concept because I usually plan meals the same day and sometimes I really do not know what I am going to make. Some weeks I have meal planning pat down but other weeks I could definitely use these dinner mixers to have my dinner prepared in a very quick time. As a mother of three, I can safely say that the dinner prep hour is crazy. I rather have my meal prepared in the morning or early afternoon so I do not have to deal with the stress.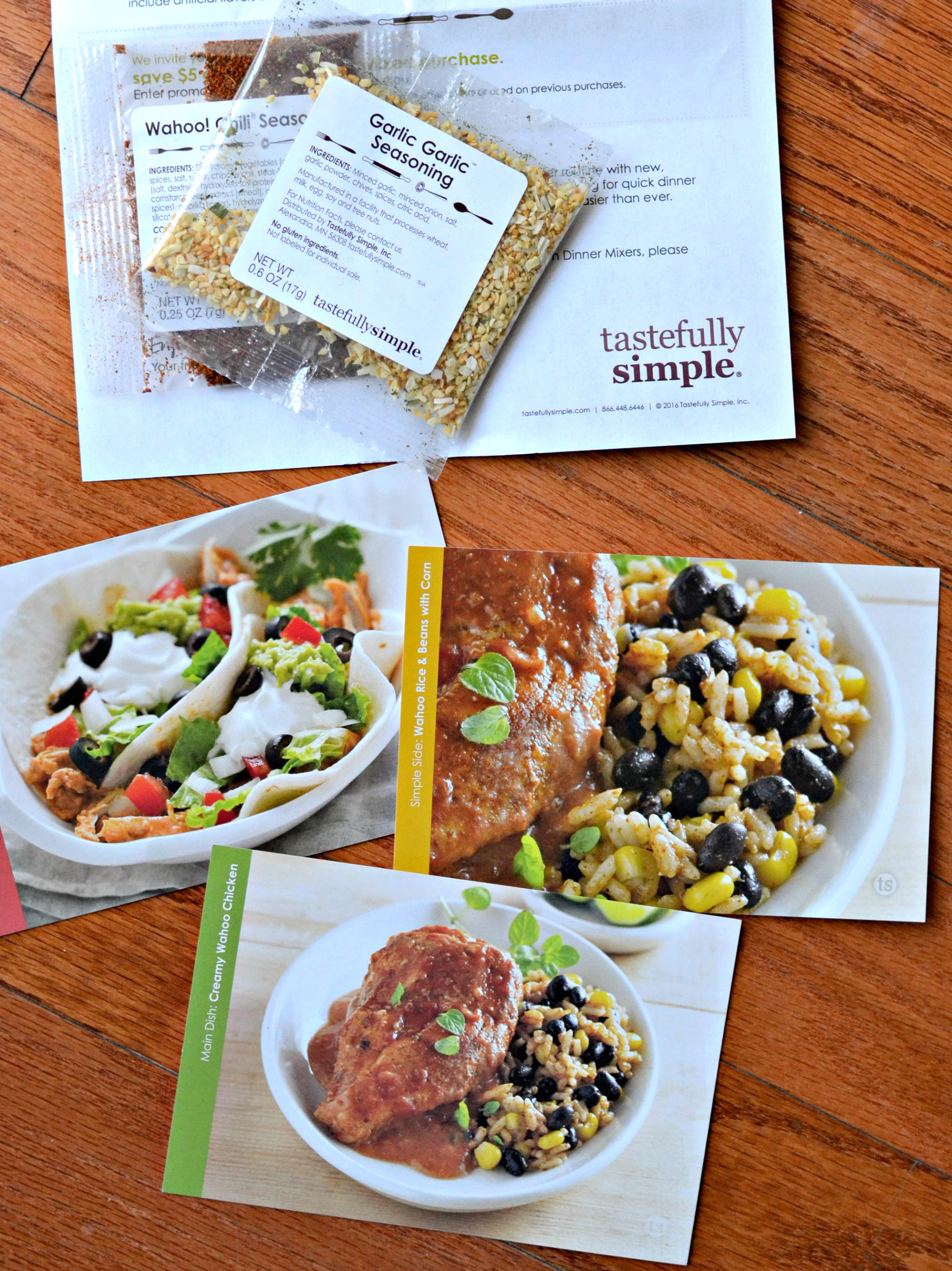 In my box, I received the Wahoo Chicken recipe but unfortunately I got the wrong chicken as listed on the recipe. Instead of bone-in I got ground chicken. I easily modified the recipe by still using the spices but I combined the suggested recipes into one main meal. I  simply cannot follow a recipe without giving it my own spin, but I still enjoyed the spices provided.
If you're a busy mom or parent who is in charge of cooking, trying the Dinner Mixes might just be the perfect thing for you. Purchase them on the SITE  and save $5 off Dinner Mixers by using promo code DINNERMIXERS at checkout through 11/15/16.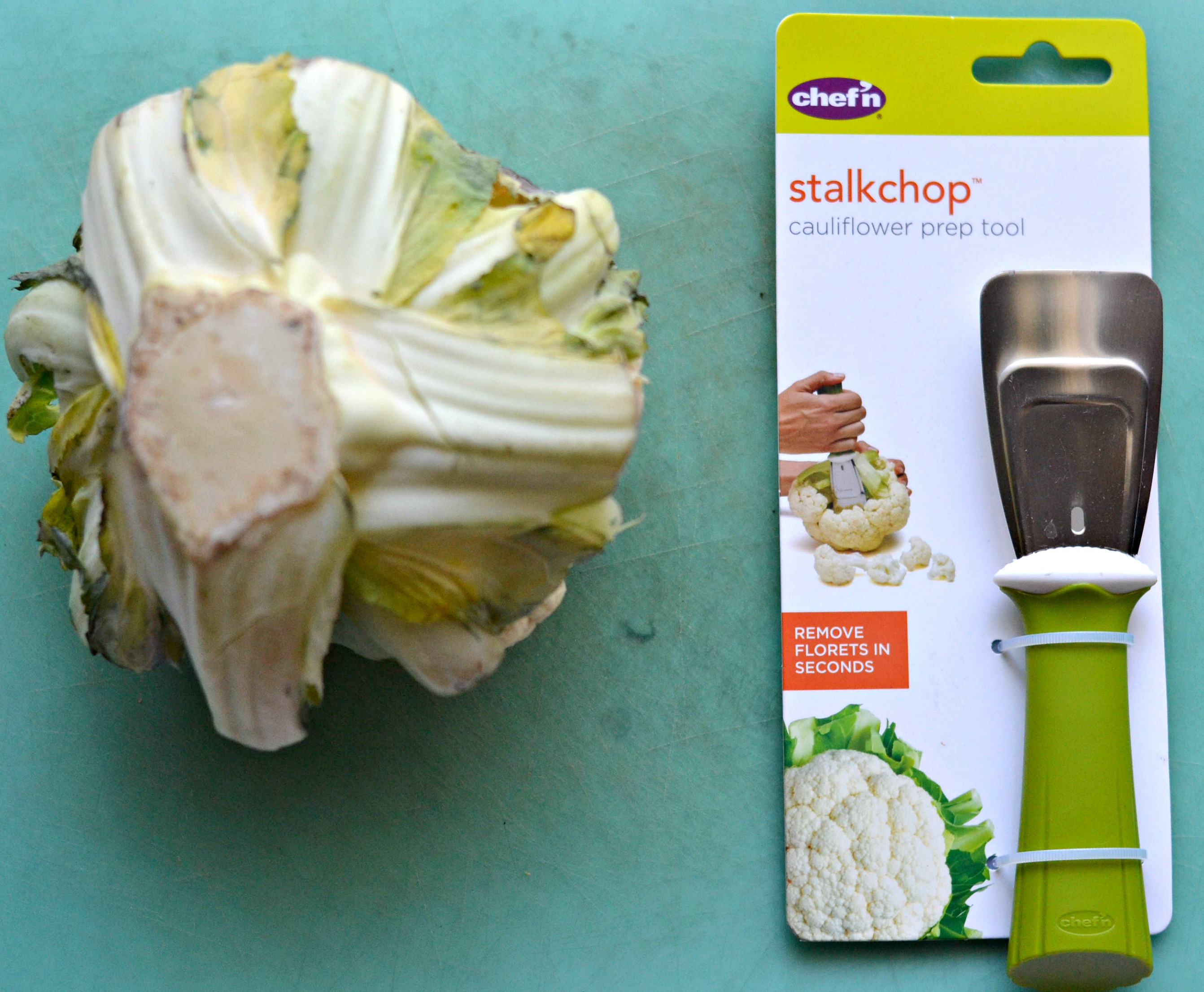 Twist'n Sprout™ and StalkChop™ by Chef'n
Let's talk about gadgets! Sometimes we don't realize we really need gadgets until someone invents them, and then you wonder where they have been all your cooking life. This is how I felt with the Chef'n Twist'n Sprout which is made for Brussels sprouts and the StalkChop made for cauliflower.
These veggies are two that I prepare a lot during fall season. Truthfully I really do not know if I have been cutting Brussel sprouts correctly but after seeing the picture and description I believe I have been going about it all wrong. The gadget preps sprouts in a snap by my simply pressing the Brussels sprouts onto the tip of the tool and then twisting to remove core for a more evenly cooked vegetable. What an easy way to make a cook's life more simple.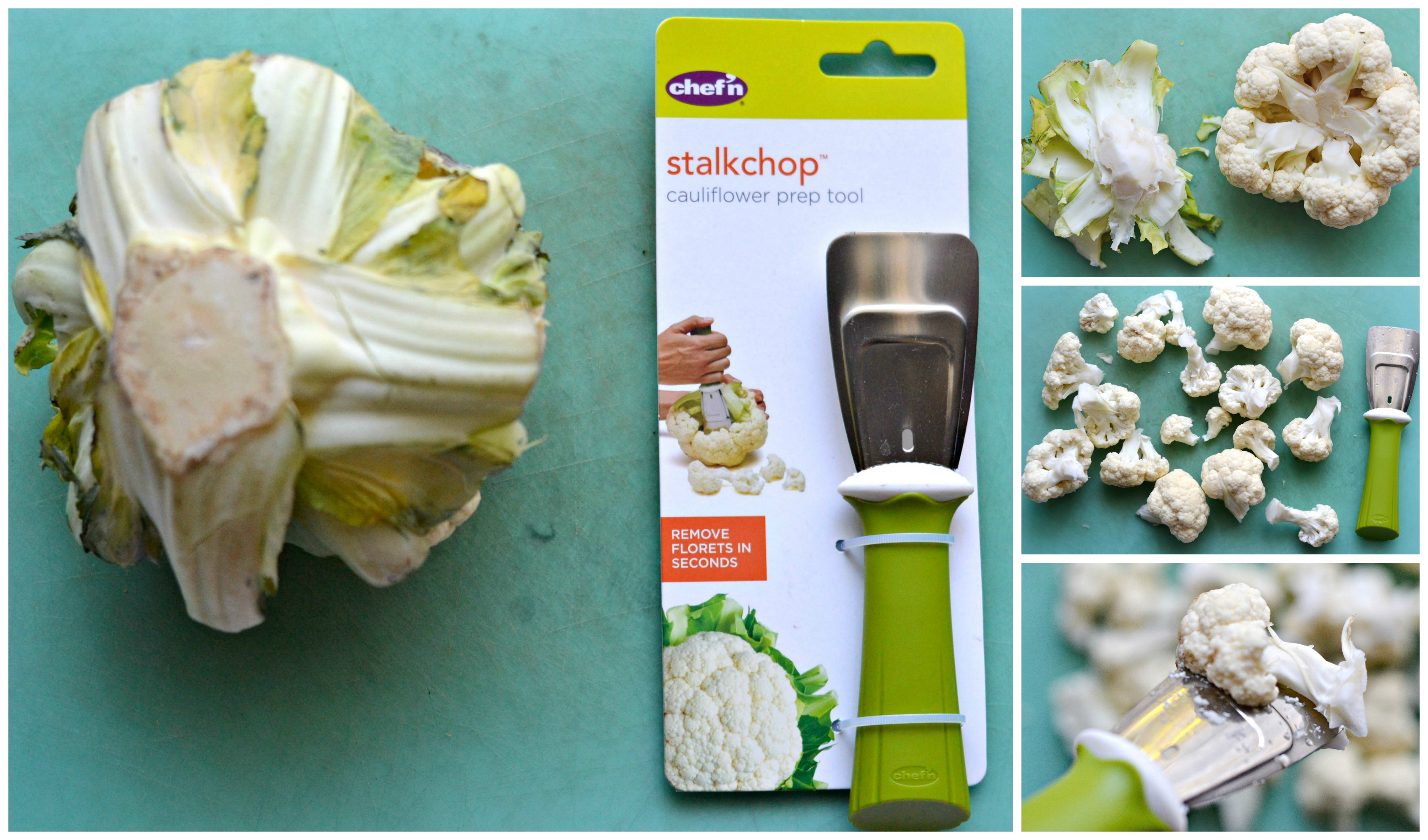 The StalkChop quickly removes cauliflower stalks and strips florets, separating stems from stalk without waste. It is dishwasher safe and it also works great on broccoli too! I really love this gadget because it keeps your hands free from slicing your finger when using a knife. This tool focuses on the core of the veggie and then on the individual florets.
Check out the website for more details and save 20% plus FREE SHIPPING with code fallprep at checkout through November 10th 2016.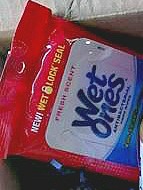 Wet Ones® Antibacterial Hand Wipes
Every time I go out with the girls, I make sure I go prepared with essentials including hand wipes. I then realize that this is not the only place I need them. Now that the girls are getting older, they help a lot in the kitchen. If I am short on time, I really do not have time to wash hands in between the girls cracking eggs or if they are touching their faces while helping me with meals. Sometimes having something handy like antibacterial wipes just gives me a peace of mind.
Since we are mostly on-the-go, the 20-count travel packs are more convenient for us especially since they feature a new Wet Lock™ seal technology. The improved and innovative packaging features a thin, rigid plastic closure that's proven to help the wipes retain their moisture over 15 percent longer.  Interested in purchasing them? Check them out here.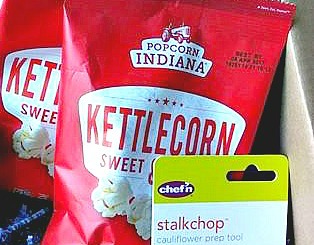 Popcorn, Indiana Sweet & Salty Kettlecorn
Popcorn is a favorite snack in our home. Unfortunately, the girls have only tasted salty and buttered popcorn, sometimes made at home. Well, sometimes, making popcorn is just not ideal in some situations so buying it makes it more convenient. A new product I had not tasted was Popcorn, Indiana Sweet and Salty Kettlecorn which was included in our box. Sadly, I have only one photo of that bag because it was consumed in 5 minutes between me and 3 kids. Everything in that little bag included a thin layer of salty sweetness surrounding every bite of wholegrain goodness.
All Popcorn, Indiana products are made from non-GMO corn, contain whole grains and are certified gluten-free by the GFCO. The maker of America's #1 Kettlecorn, offers a broad range of adventurous flavors for any palate. In addition to our sweet & salty Kettlecorn we offer, Sea Salt, Aged White Cheddar, Movie Theater, Chicago Style Caramel & Cheese and Smoky Queso. For those looking for a bit of indulgence we have a range of decadent Drizzlecorn® flavors including Black & White, Dark Fudge Sea Salt Caramel, Dark Fudge Pretzel & Dark Fudge Peppermint.
They sound delicious and exciting right. I am salivating as I write! Make sure you read more about the company and purchase your own variety for you as an indulgence or even for your family.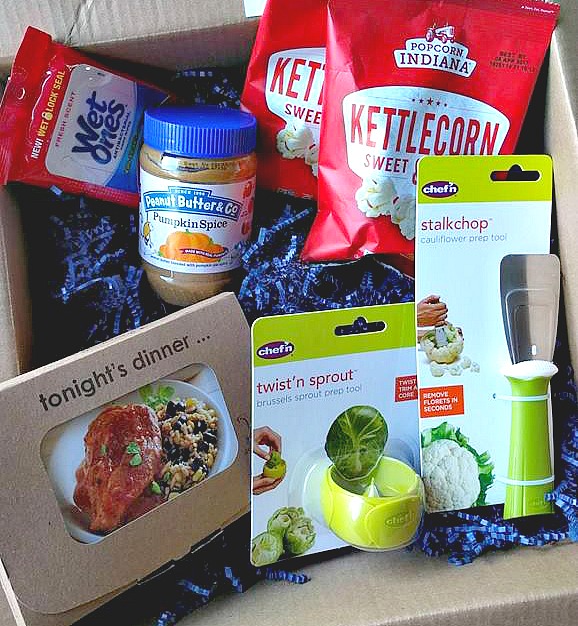 Thank you
I hope that I intrigued you with a few new products and that you decide to learn more and take advantage of the offers in each section. Fall essentials for cooks can be fun and tasty and I was happy I could enjoy these. My collection has received these really well.
Related