Christmas scones and Holiday food gifts are the perfect way to celebrate this season. Your whole family will love this fancy but festive scone and they will also love the edible gifts. Your neighbors will thank you too! This is a sponsored post with Giant Food Stores.

Busy Holiday Month
December has proven to be the busiest month this year! Every year I expect it to be busy because of my husband's concerts but this year our whole family was involved in musical activities for the holiday season. In addition to several musical concerts and performances, we have been busy bees in the kitchen, making holiday gifts for our friends and family.
Thanks to Giant Food Stores, I have been able to stock up on pantry items to make my holiday food gifts. During this season I tend to be concentrating on baking and not preparing meals, so it has been helpful also capitalizing on some delicious prepared meals and options for easier meal prepping in my home so that I could become baking queen of the month.

Holiday Food Gifts
As a mother of three toddlers it seems very overwhelming to even bake but I scheduled ways to go about making the baking possible. Sometimes I included the girls in the baking after they came from school and other times I would do some while they were napping. Many times I just waited to bake after they went to bed for the evening but with all those things in mind I knew I had to bake.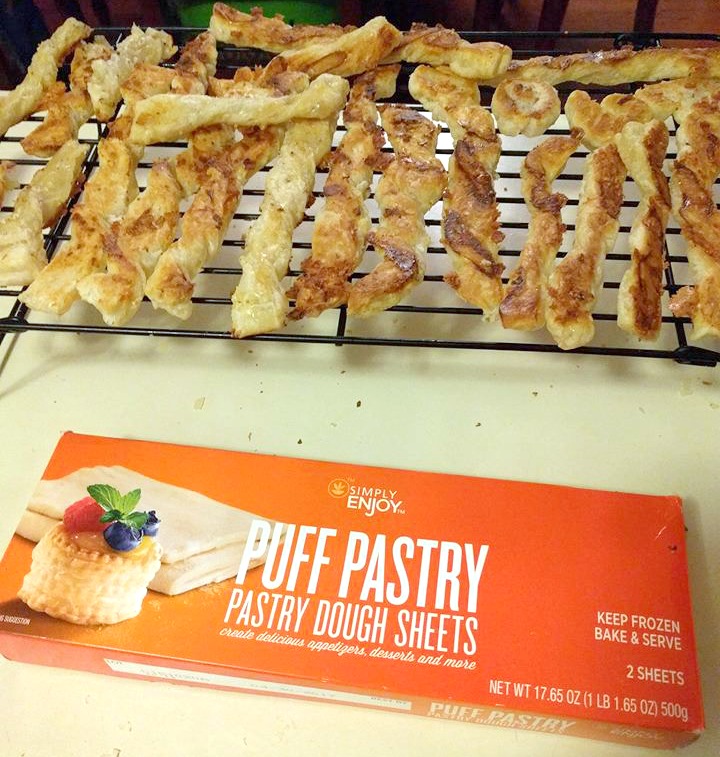 Since I grew up baking and sharing goodies with friends and family, the tradition is important for me to give to my family. I have a few go-to recipes that I like using but each year I choose a few ones to add to the round-up. I love stocking up on Christmas tins and bags after the holidays so that I am stocked up for the next year. When I bake I like baking a variety of cookies and savory treats over the week so that I am able to fill the bags and then hand them out a week or two before Christmas.
It is fun to see people receive edible gifts because it is in busy times like now that many do not enjoy homemade treats. What a great way to say Merry Christmas to those around you.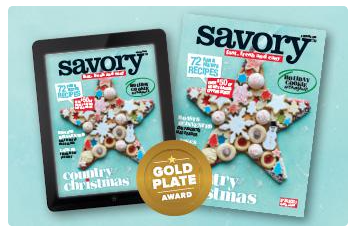 Savory Magazine
One of the things I have enjoyed flipping through is Giant's Savory Magazine especially this month's issue. There are so many ideas for quick meals and even several pages of cookie recipes and holiday decorating that was very inspiring.
If you get to Giant Food Stores, grab a copy or read it online. I was able to try a few recipes and have tagged a few for my holiday cooking. The magazine also has great coupons to try new products or to even purchase products for holiday cooking.

Special Limited Time Holiday Products
One of the things I enjoy seeing when I go to Giant is the display of special limited time seasonal products offered. They are not only food products but also range from paper and bath products. I love this month's offerings because it is so festive! Do you like all things PEPPERMINT? Well, you have a chance to try a variety of products like Peppermint-Flavored Seltzer water, Peppermint Chocolate Sandwich Cookies, Peppermint Mocha Coffee Creamer and more.
There are also other offerings like Holiday Spice Orange Cranberry Baked Brie and Holiday Spice Sweet Potato Soup with Sweet Cranberries. On a busy evening, my husband and I had a lovely evening with the baked brie and a great big salad along with some red wine for a quick meal. It was so pleasant having something so simple yet delicious as an option.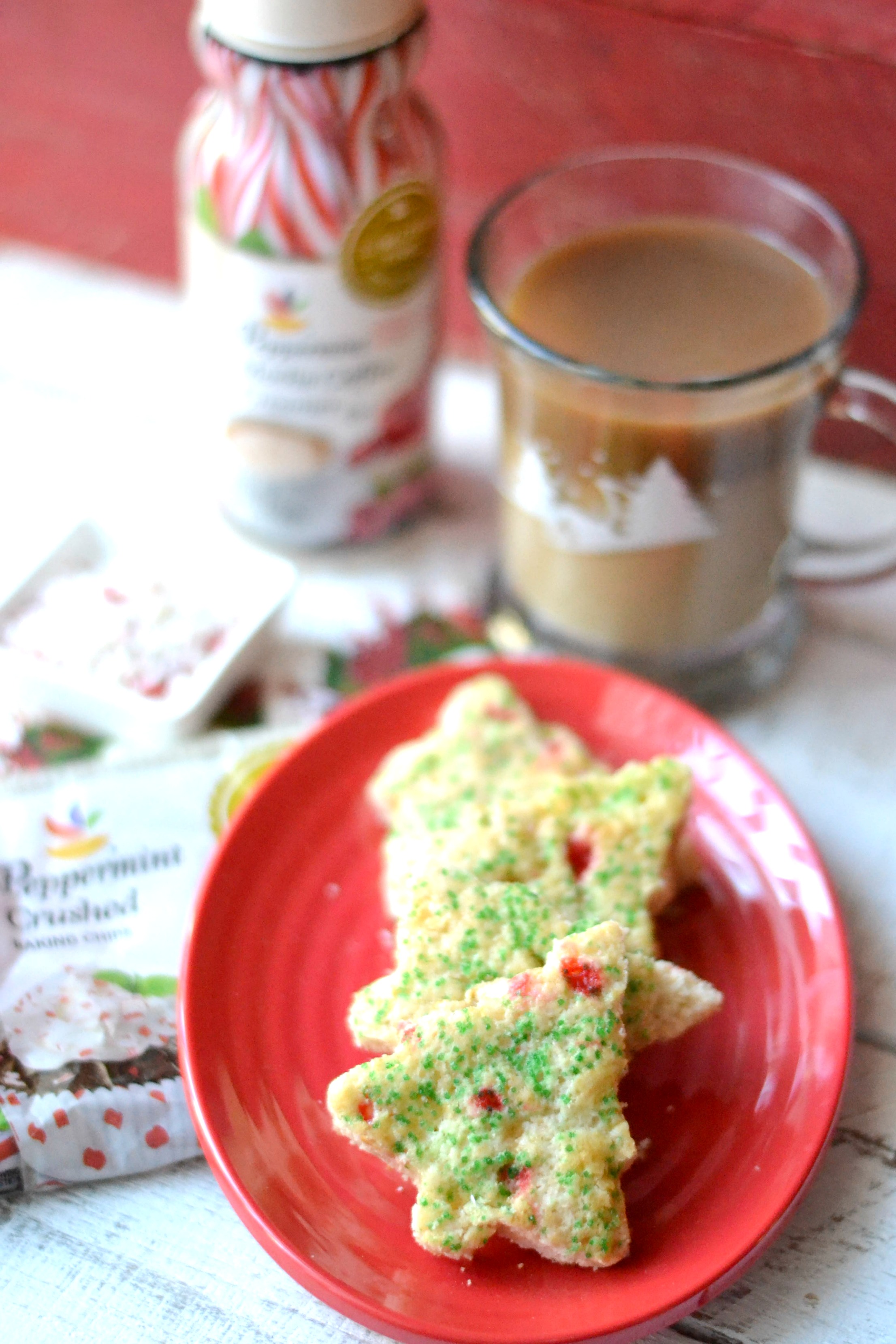 Christmas Scones
I was inspired with their products to make a scone recipe that we could enjoy as dessert or as a Christmas morning treat with breakfast. I used the peppermint crushed candies that Giant Food Stores was selling and substituted half and half with the Peppermint Mocha creamer and then added green sprinkles as a topping. After I baked the scone dough in a baking sheet I used a Christmas tree cutter to make tree shaped scones. It was so much fun! Your kids can help that morning as well.
Christmas Scones
by Noelle Kelly
Prep Time: 15 minutes
Cook Time: 10-15 minutes
Keywords: bake breakfast brunch dessert chocolate Christmas winter
Ingredients (a dozen)
Scones
1 3/4 cups all-purpose flour

4 teaspoons baking powder

1/4 cup cane sugar

1/8 teaspoon salt

5 tablespoons unsalted butter

1/2 cup white chocolate chips

1/3 cup crushed peppermint candies

1/2 cup peppermint mocha creamer (or of your own choosing)

1/4 cup sour cream
Topping
1 egg

1 tablespoon milk

green sprinkles
Instructions
Preheat the oven to 400 degrees F.
Sift the flour, baking powder, sugar and salt into a large bowl. Cut in butter using a pastry blender or by placing items in a food processor, process until it resembles wet sand. Stir in the chocolate chips and peppermint candies. Mix together 1/2 cup creamer and sour cream in a separate small bowl. Pour all at once into the dry ingredients, and stir gently until well blended.
With floured hands, pat scone dough into 1/4 inch thick square on a greased baking sheet. Whisk together the egg and 1 tablespoon of milk. Brush the top of the scone dough with the egg wash. Sprinkle with green sprinkles.
Bake for 10 to 15 minutes in the preheated oven, until the top is golden brown, not deep brown. Remove from oven and let the scone cool. Using a Christmas tree cookie cutter, cut out scones and place on a plate to eat.
Giveaway
Want to jumpstart your holiday cooking with a giveaway? Enter below and tell me what's your favorite cookie. Have a Merry Christmas and a great Happy New Year!
Related