Holiday Decorating
Just when you think you are done with one holiday, another one, like Valentine's Day,  is just around the corner. I am not one to decorate my home for every holiday but somehow after cleaning, arranging and purging, I want things to look different in certain areas of our home. I am definitely someone who loves to make special and seasonal recipes for holidays.
My husband repurposed some organ pipes he bought at an antique shop and made shelves for our living room. I have use it to place a nice verse of the month with a nice plant along with some mantel-like décor. I admit that I do not have a talent for decorating but I have been making an effort.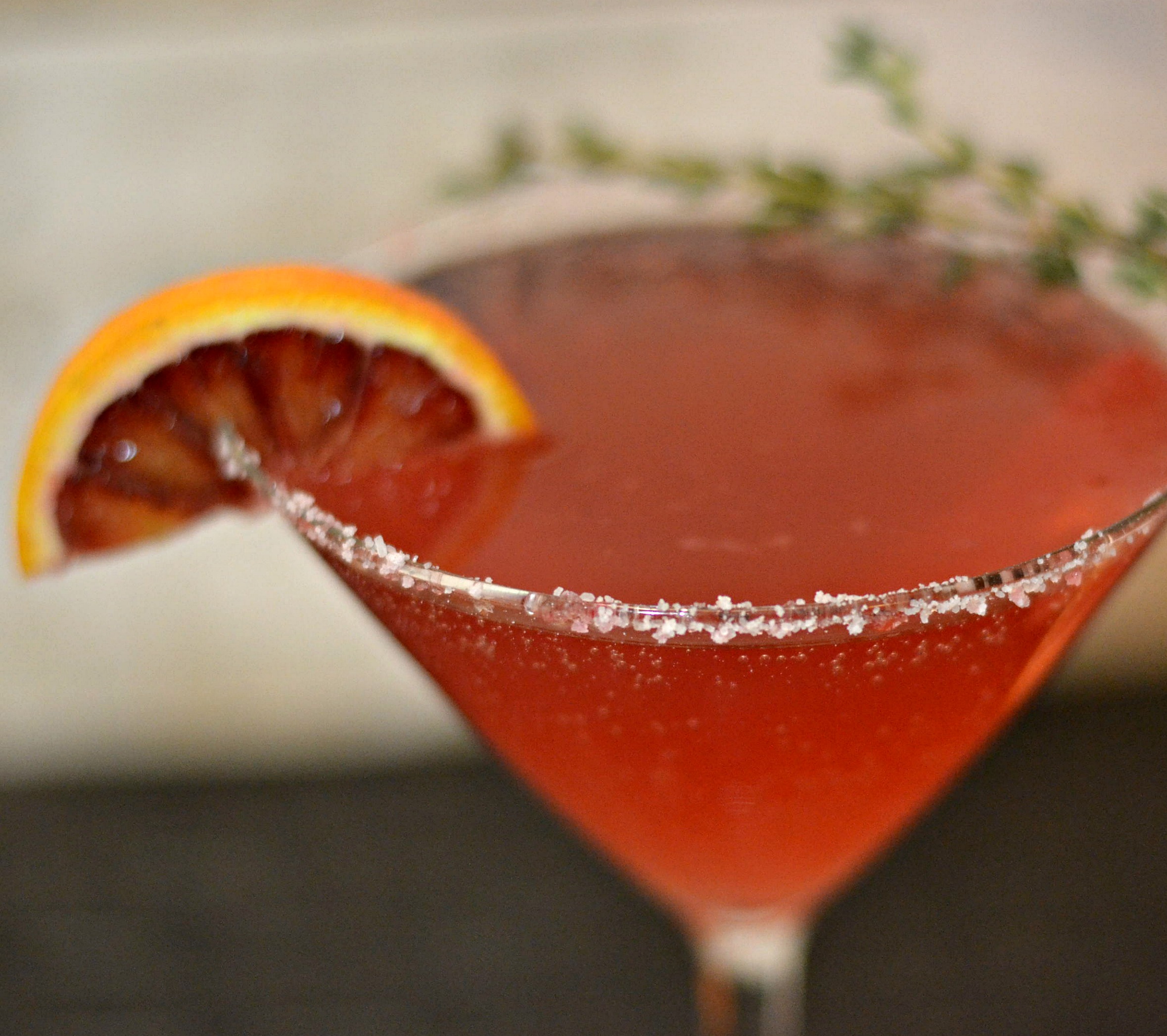 Planning for Valentine's Day
I feel like our weeks are going by so fast that I have to prepare in advance for the holidays especially since the girls are in school. They have so many different special programs and activities during the special holidays that I have to make sure I do not forget details. It is important to plan ahead and well, I have to make a better effort. I know the girls will want to bake and decorate.
When it comes to a date night, I believe I will want to stay in and celebrate with my husband so planning on a fun meal with be on my to-do list. Make sure to follow my Valentine's Day Pinterest Board for ideas.

Blood Orange and Thyme Cocktails
One fruit I really have not experienced and tasted are blood oranges. They are in-season now until May and are the most fascinating fruit! My girls were truly fascinated with the blood part of the orange and loved its name. We cut one for all of us to taste test and loved it! When I try a new food I love learning a little more about its benefits. Blood Oranges have the same antioxidant as blueberries and are high in Vitamin C, which we need during cold season.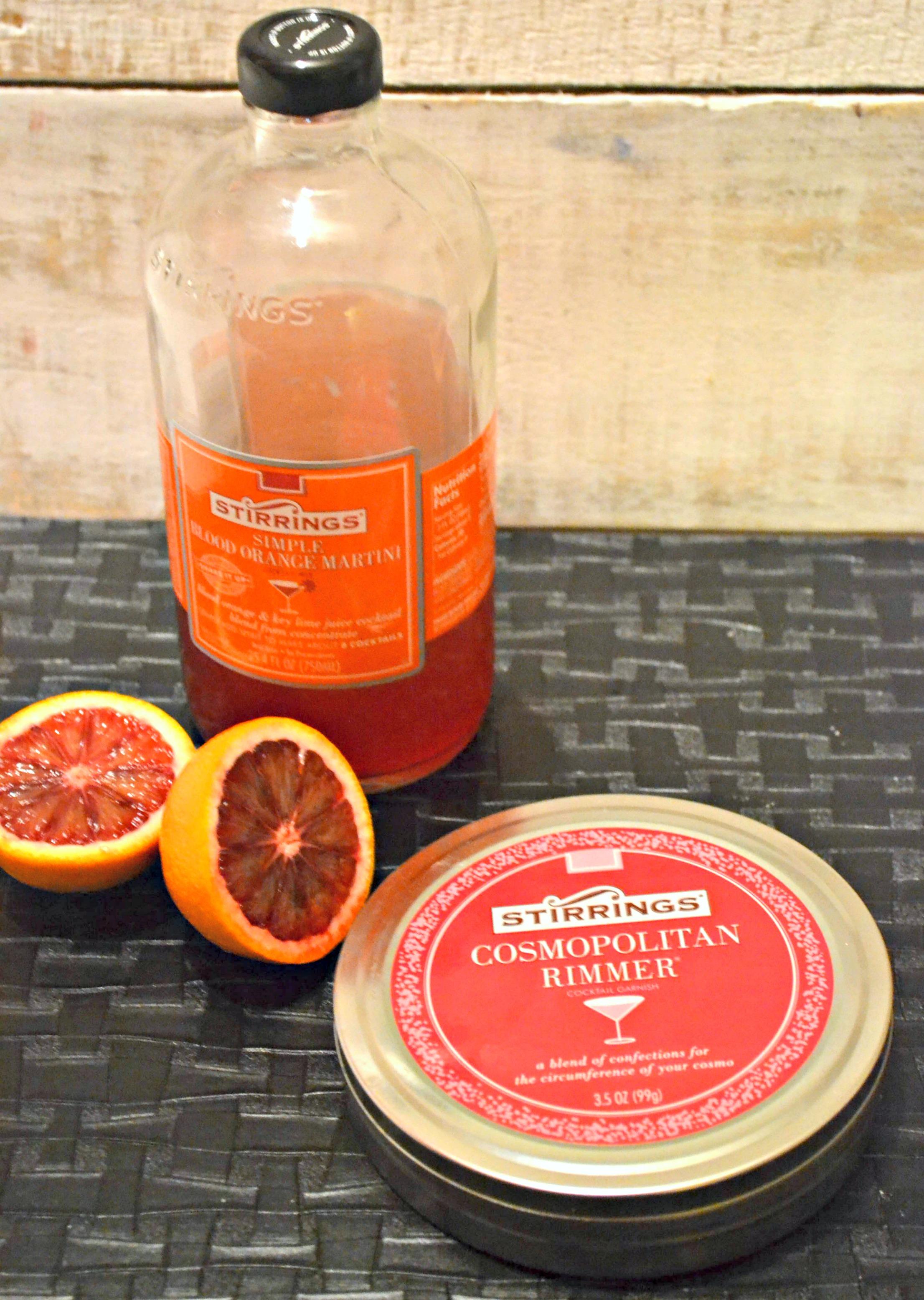 Stirrings recently sent me some products to create my own cocktail and I chose their blood orange martini mix. All their ingredients in their mix are natural so it was fun to come up with a nice cocktail. The color of the mix is deep red and perfect for Valentine's Day. I used some thyme with the mixer and added some nice spirits for a refreshing cocktail. Hope you like it!
Where can you get these cocktail mixers? Store Locations: Key Food , Leg Up Farmers Market, Hennings Market or online. Check their social channels for more ideas.
Facebook: https://www.facebook.com/Stirrings
Twitter: https://twitter.com/StirringsMixer
Instagram: https://www.instagram.com/stirrings/
Pinterest: https://www.pinterest.com/stirringsmixers/
Contest: #StirringsMixologyContest
Blood Orange and Thyme Cocktail
by Noelle Kelly
Prep Time: 10 minutes
Keywords: beverage blood orange Valentine's Day winter spring
Ingredients (serves 2)
Cocktail
1 1 /3 cups Stirrings Blood Orange Martini Mix
1 Tablespoon fresh thyme, chopped
3 ounces grapefruit rum
3 ounces triple sec
splash of lime carbonated soda
crushed ice
Cocktail Décor
Stirrings Cosmopolitan Rimmer
Blood Orange,sliced
Thyme sprigs
2 Martini glasses
Instructions
Cocktail
Nicely chop the thyme and place in a glass with the blood orange mix to steep for a few hours.
Strain and leave in fridge until ready to use.
Cocktail Décor
Use a slice of blood orange line the rim of cocktail glass with juice. Place glass upside down in the cosmopolitan rimmer and rim glass with sugar. Decorate a glass with a slice of blood orange.
Cocktail prep continues
In a cocktail shaker, add mix, rum, and triple sec with 2/3 cup ice and shake.
Strain cocktail into two martini glasses.
Splash some carbonated lime-flavored soda in each glass.
Related