Bottle Room is located in Downingtown, PA adjacent to their other business called Station Taproom. New to the scene is their communal dinner that brings together people alongside great food. Bottle Room offers an incredible array of local and international beer but not only that they are a chic beer bar where you can meet your friends or even MOM friends for a pint and a snack of unique small plates and appetizers. This place will not disappoint! Even though I was treated to a delicious meal, this does not sway my opinion or review.

Bottle Room – Cozy Beer Bar for locals
After almost a whole week running a household solo while my husband was on a work trip, I finally had a chance to come up for air. While I fell guilty leaving my husband with the kids after barely a day at home, I decided it was definitely required and needed for me to take a break. Let me just take a moment to say that I am spoiled by my husband because he really does know how to take care of the girls so that mommy can go out for some fun.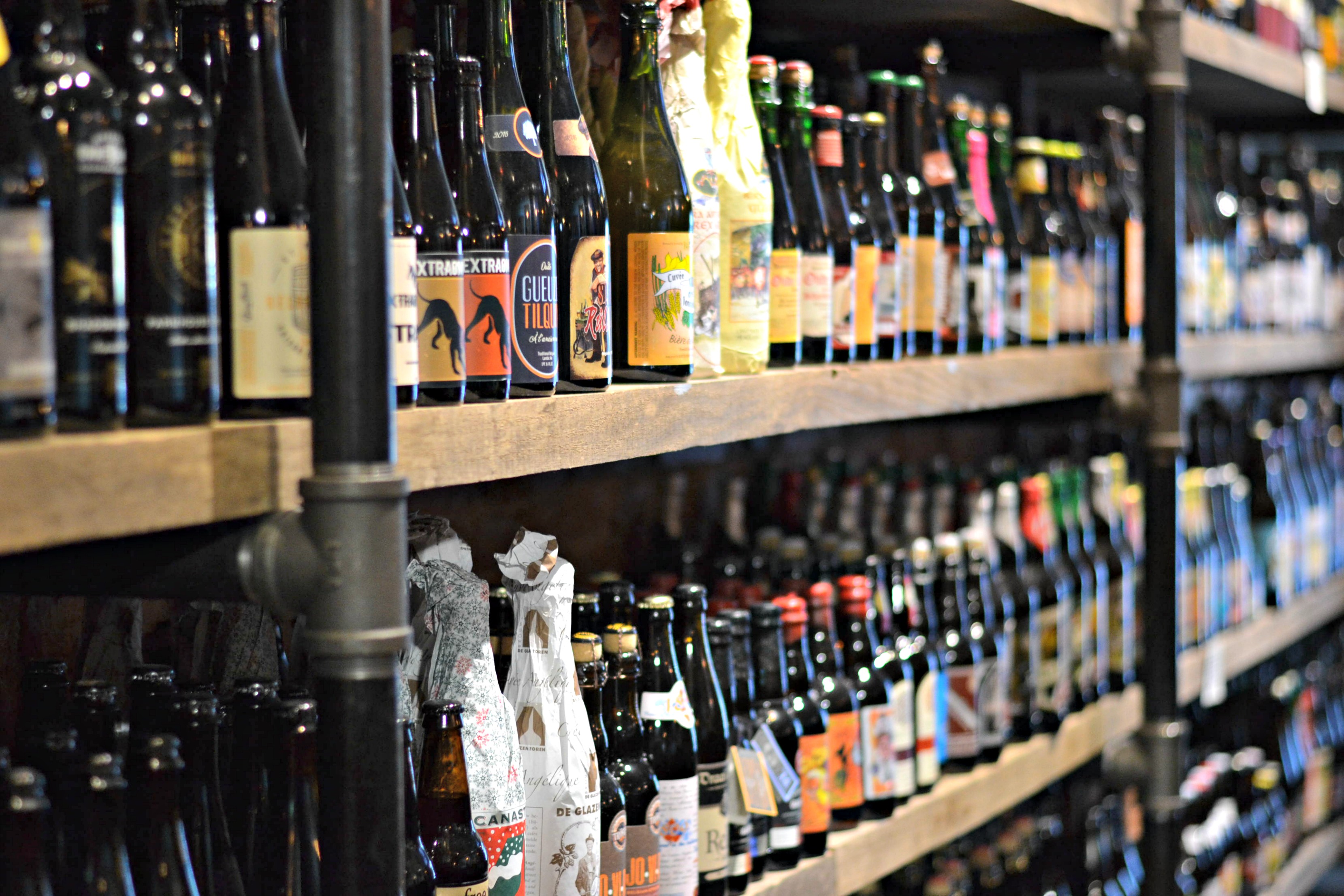 I learned earlier in the week that the Bottle Room in Downingtown, PA was holding their first ticketed dinner centered around locally farmed and raised lamb and beer. Who wouldn't want to come?? Compared to their other business, Station Taproom, Bottle Room seats fewer people and so the event was only open to 16 people.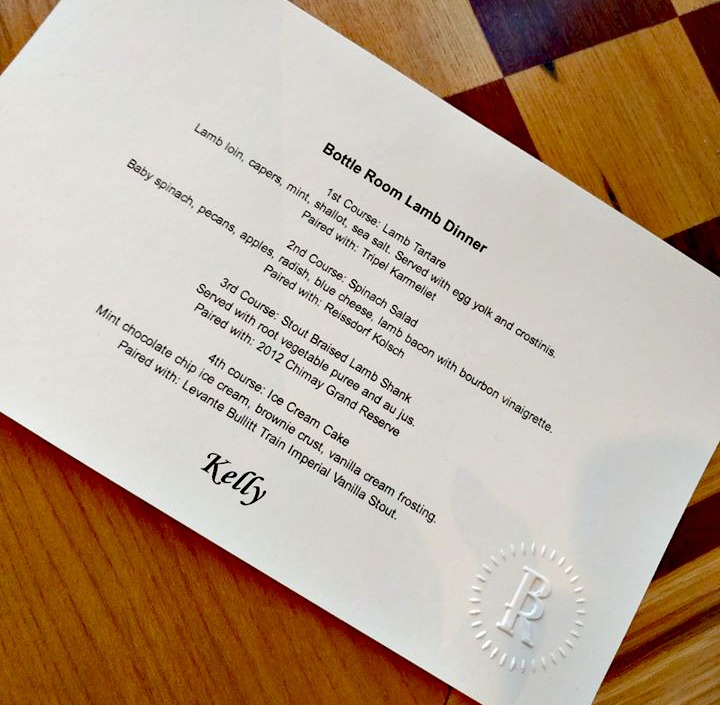 When I arrived, There were three sections for seating and my name place was secured with three other guests. If you have never experienced communal eating, you must at one point do it because it is the most rewarding time.

1st Course – Lamb Tartare
Each group had a cozy area with printed menus used as place setting cards. I had the pleasure of sitting by Jes, a funny and entertaining young woman who brought her father and grandmother to enjoy the fabulous dinner. I loved the fact that she knew her beer since she works for a beer distributor. It worked well for me because I was able to ask her questions throughout the dinner.
The excitement was felt everywhere with anticipation since every course was to highlight lamb, meat that I hardly eat. Chef Tim came to each of our tables and described each dish before we started, which was such a highlight of the evening. There is nothing more personal than the creator of your dishes coming out to share his passion.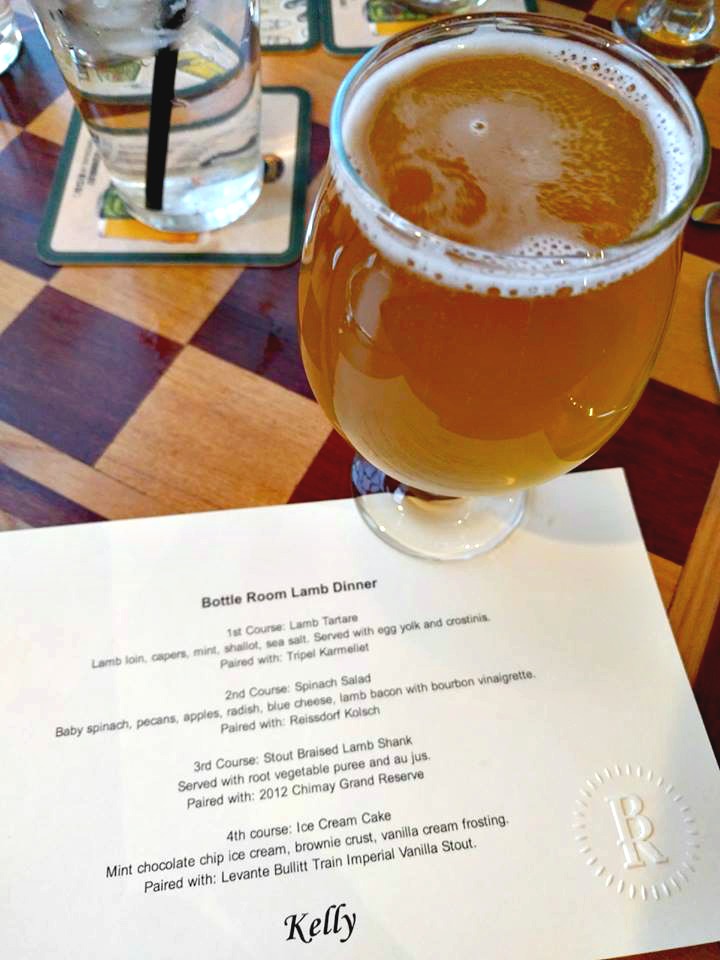 Lamb tartare was our first course which consisted of lamb loin that were cut into small cubes that had been mixed with capers, mint, and shallot. Each dish was served with a single egg yolk with a side of crostini. The finishing touches ended with a sprinkle of sea salt that created a savory explosion with each bite. I would not normally eat anything raw, but the dish intrigued me so much that I ended up enjoying each and every bite.
This dish was paired with Tripel Karmeliet, a golden Belgium beer with an alcohol by volume of 8.4%. Truth be told, I knew nothing of this beer but I thought it was an amazing pairing because I could taste a bit of lemon after each bite of the lamb tartare. Thanks to Wiki, I read the beer profile and definitely could taste the vanilla and banana flavors,  but it was not off-putting. Before I left for the evening, I made sure I bought a bottle to go because it was so tasty.

2nd Course – Spinach Salad
Before you read past this course, the title should have included Lamb Bacon. Our second course consisted of baby spinach with a generous mixing of pecans, sliced apples, thinly sliced radish, blue cheese and drizzled with a bourbon vinaigrette. Did I forget to mention LAMB BACON? Our table agreed that the bacon was nicely cured with hints of cinnamon. I learned from Chef Tim after the meal that the lamb bacon takes less time to cure than regular bacon. All I wanted to know was when I could join the chef backstage to witness his delicious creations.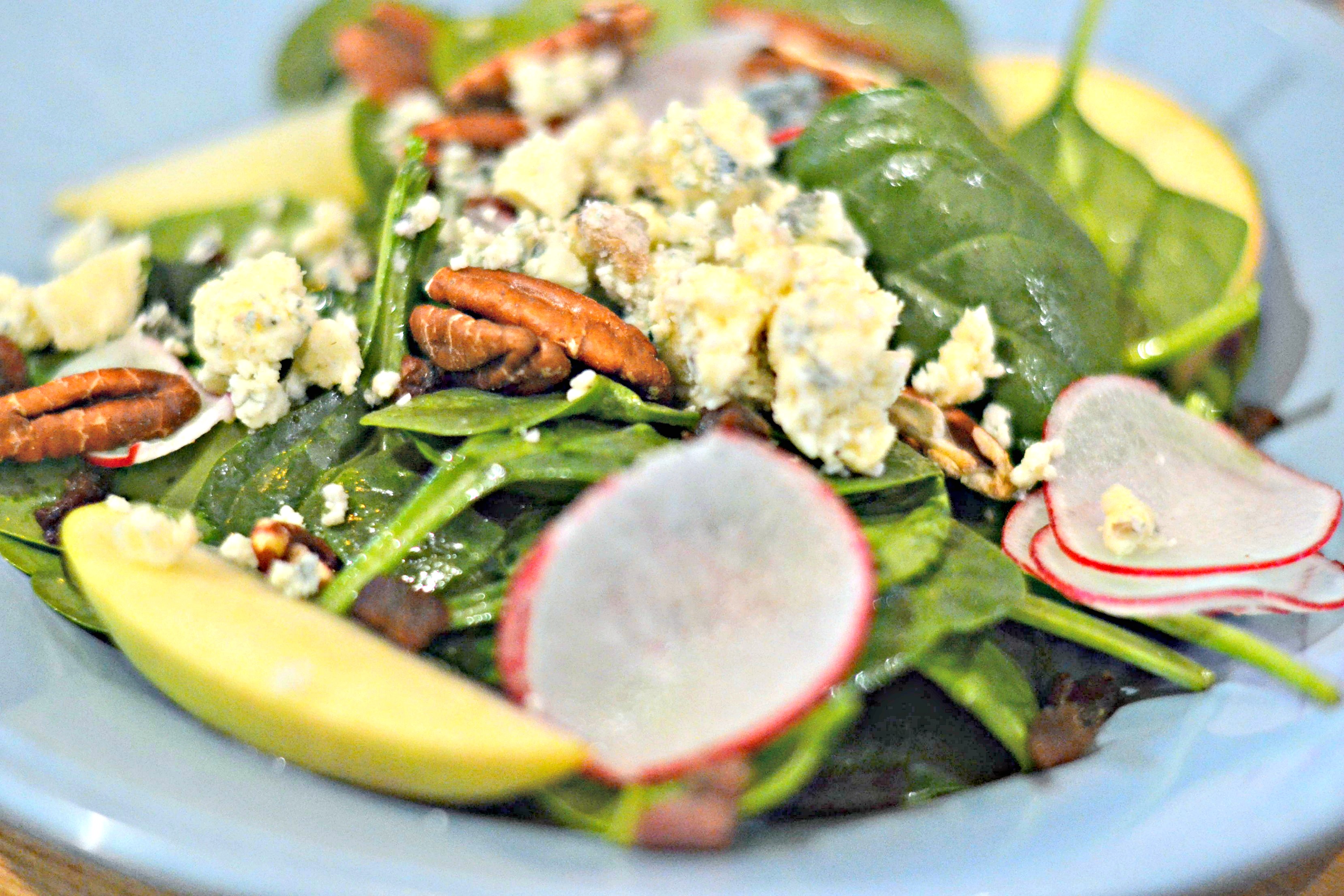 The salad was paired with a Reissdorf Kolsch, a Pilsener beer that is bright yellow and light in flavor. While I think it paired well with the salad, it was not one of my favorite beers. I consider myself an IPA lover but thanks the evening I was able to discover other beers that won over my palate.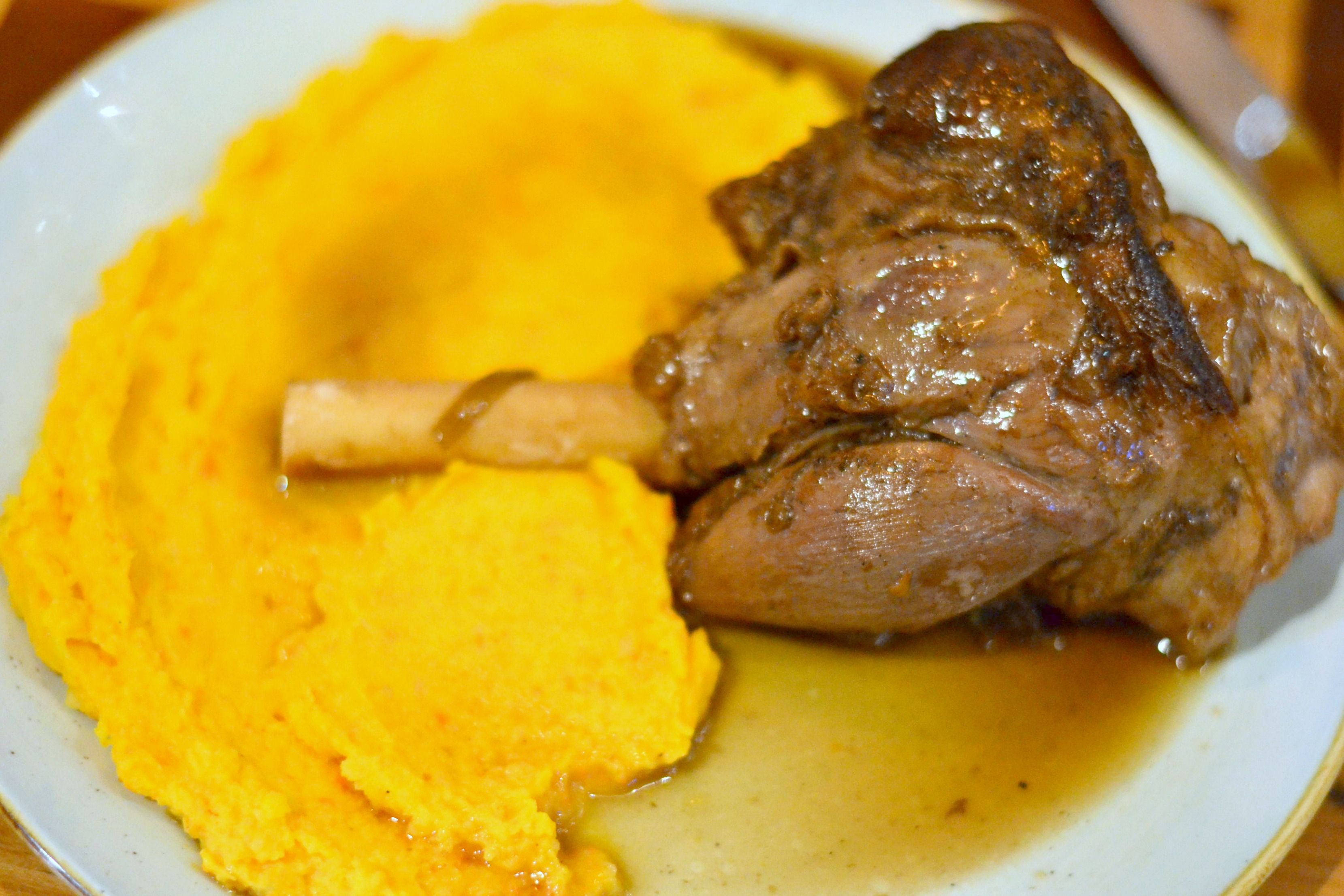 3rd Course – Stout Braised Lamb Shank
By the third course, we were all certainly relaxed, thanks the lovely environment and company. Before we knew it, the room was filled with incredible aroma of braised meat. You could hear each guest gasp as each plate was served. A hot Stout-Braised Lamb Shank was served with served with a root vegetable puree and au jus. The aroma was intoxicating, but even more so after the first bite. I have never tasted such tender meat that literally fell off the bone. Chef Tim had seared the meat the day before and then started braising the lamb shank 4 hours before the event.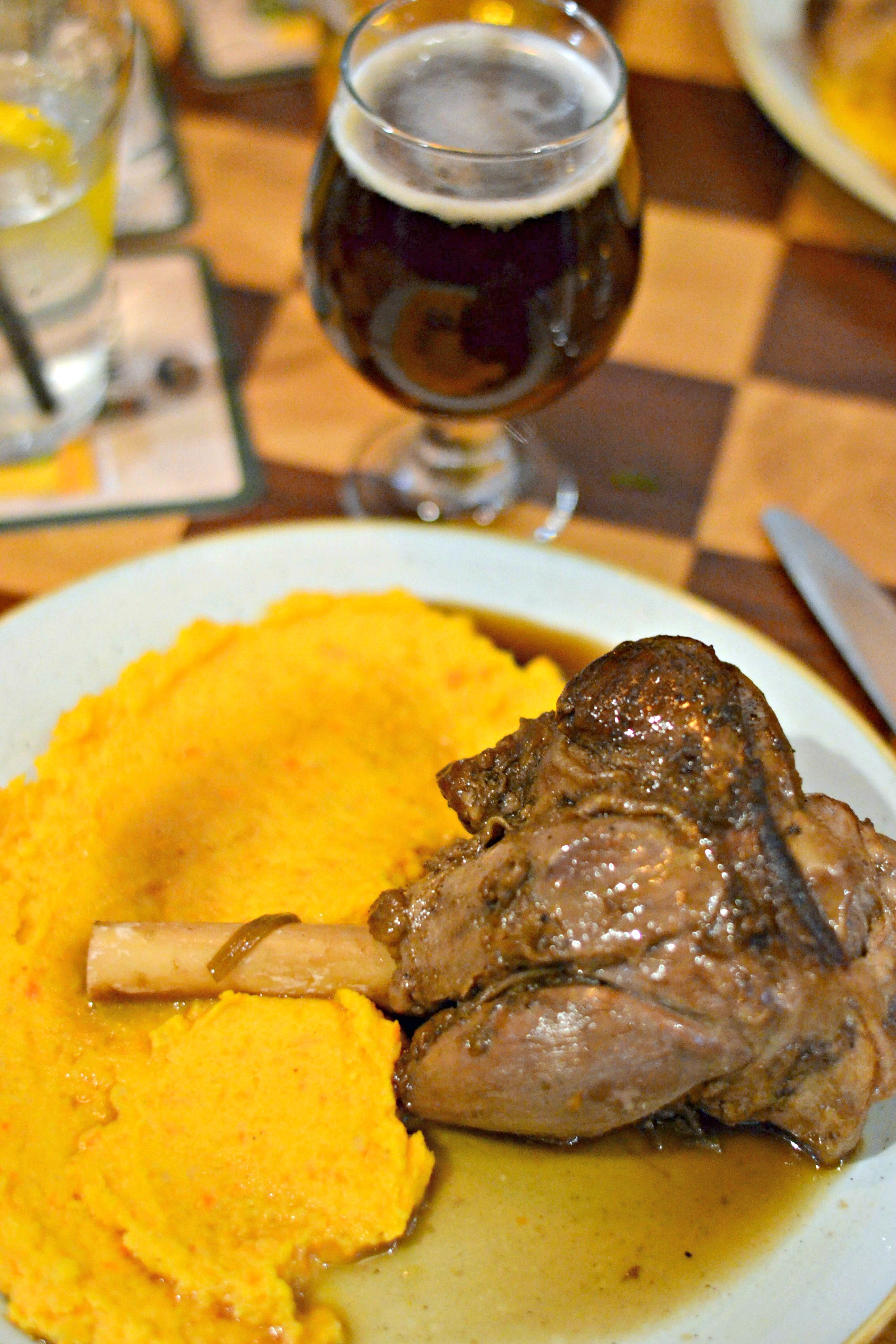 Not only do I think this course was the highlight of the evening, but the 2012 Chimay Grand Reserve was also a perfect pairing. The Belgium ale is dark brown with a 9% alcohol by volume with rich flavors that consisted of spices and fruits with a hint of caramel. It definitely complex in flavor but it was a most exceptional pairing with the lamb shank.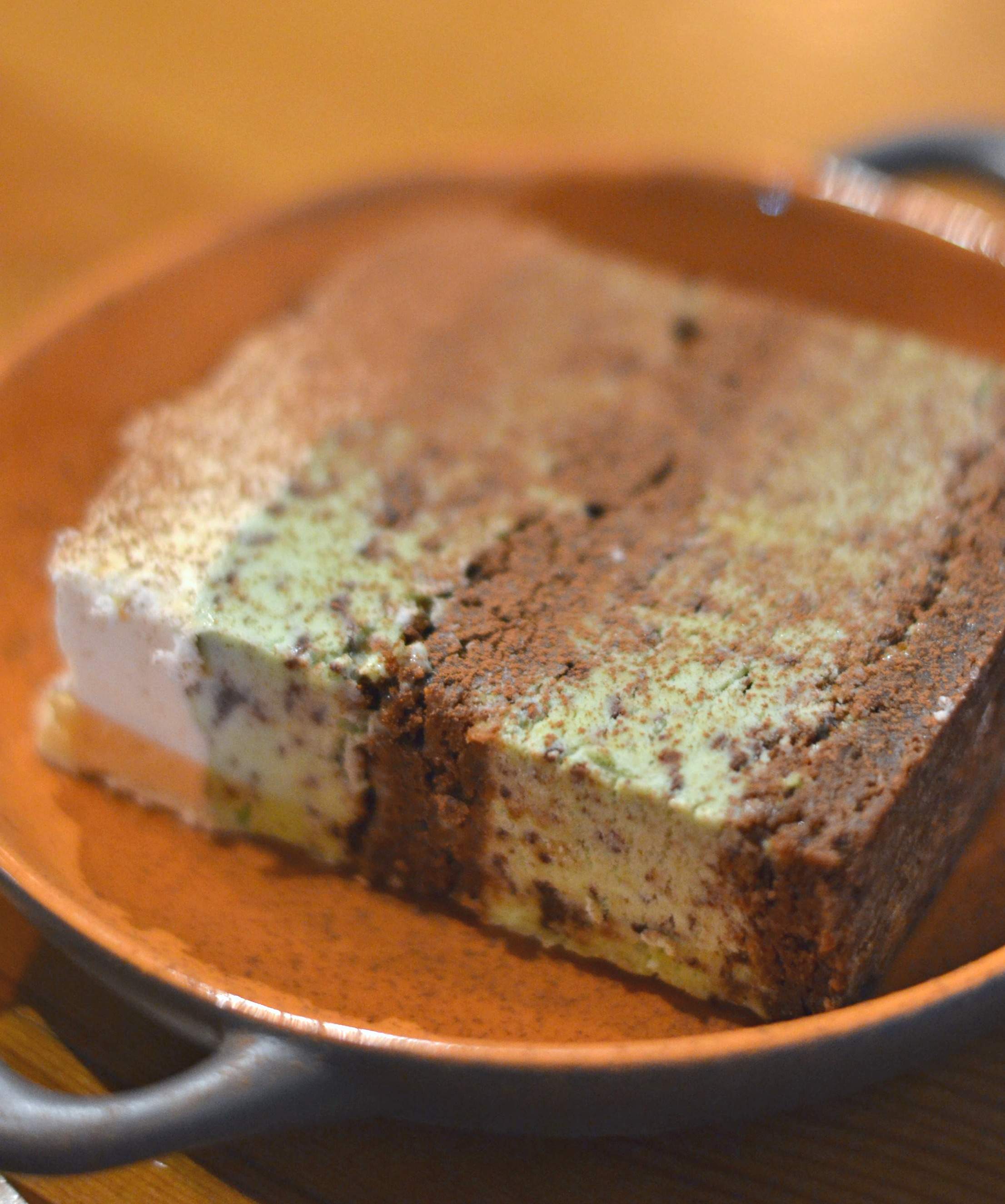 4th course – Ice Cream Cake
You might be wondering how much more we could enjoy after the feast we had already experienced but I want to make sure you know that the evening was spaced so perfectly. The chef did inform us that we would be taking a pause before dessert so that we could take a break to move around the bar or even chat with other guests.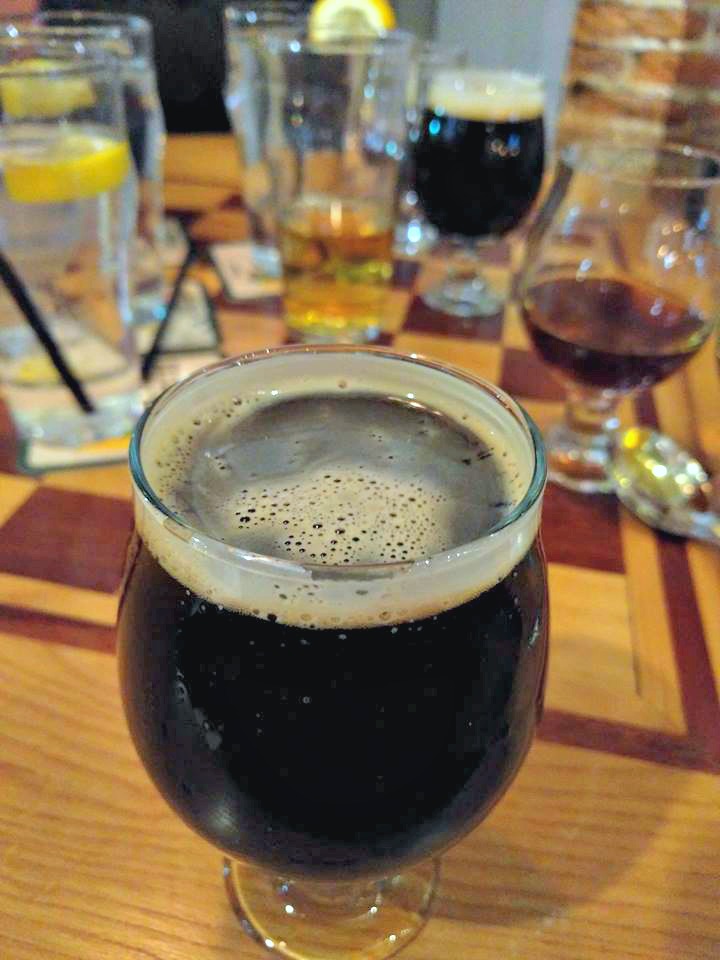 Before dessert arrived we received our next beer that was paired with it. I love the fact that we had a local beer since there are many breweries in Philly and in its surrounding suburbs. Levante Brewing is actually 20 minutes from where I live but one of the breweries that I have not had a chance to experience. Their Bullitt Train Imperial Vanilla Stout was creamy and robust with definite vanilla flavors. My husband is the stout lover at home but after having this one, I was convinced that I should have it for dessert more often.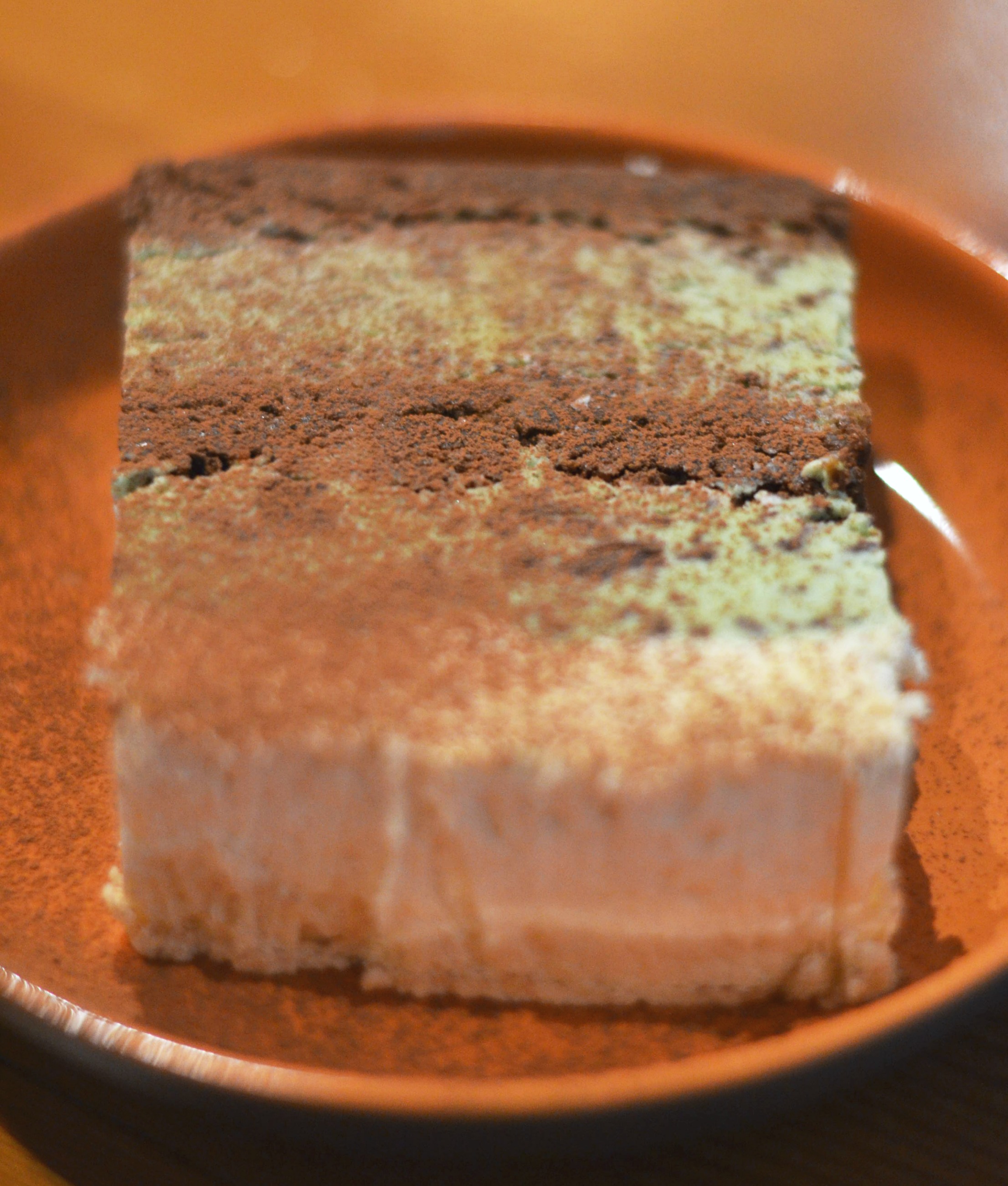 The five-layered ice cream cake consisted of alternating layers of mint chocolate chip ice cream, brownie crust, and vanilla cream frosting. I loved Chef Tim's description and reasoning for using fresh peppermint leaves instead of peppermint extract because once I took a bite of the cake I knew why. The fresh flavors of mint in the cake heightened with each bite. The experience was subtle and elegant and a perfect pairing with the brownie crust. Dessert was such an exquisite finish to the evening and one that I wanted to enjoy even longer into the evening.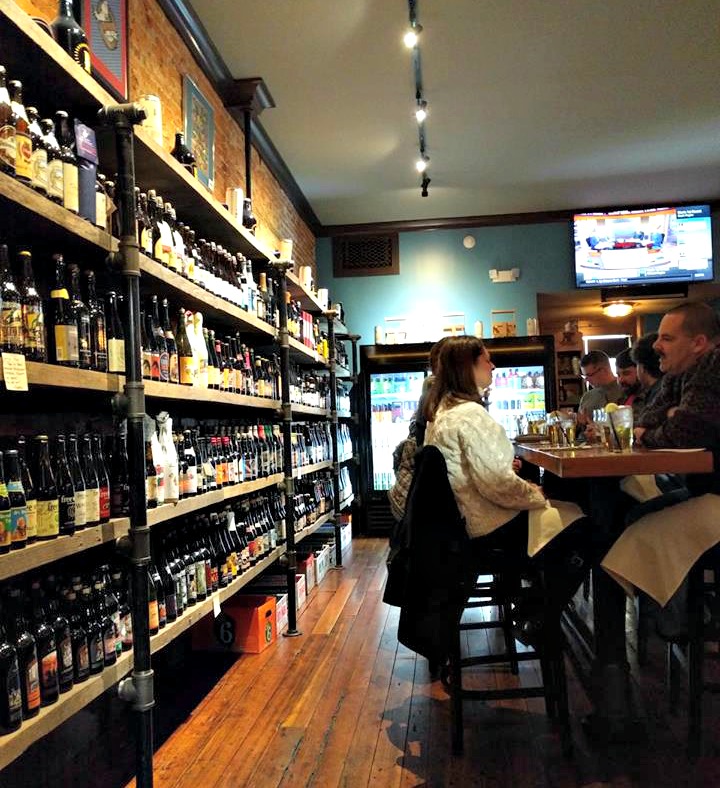 Communal Dinner
If you ever get a chance to enjoy a communal dinner, please do it. It is the best experience and reminds me of my trip to Germany before I had kids. We would sit in restaurants where the tables were so close together that all guests would be chatting soon. Not only is it fun to have amazing fresh food but it is also a plus when you have a group of people to share the experience. I loved my time with Jes, Neil and her grandmother. I feel like I have new friends and even ones that love enjoying  great food and drinks.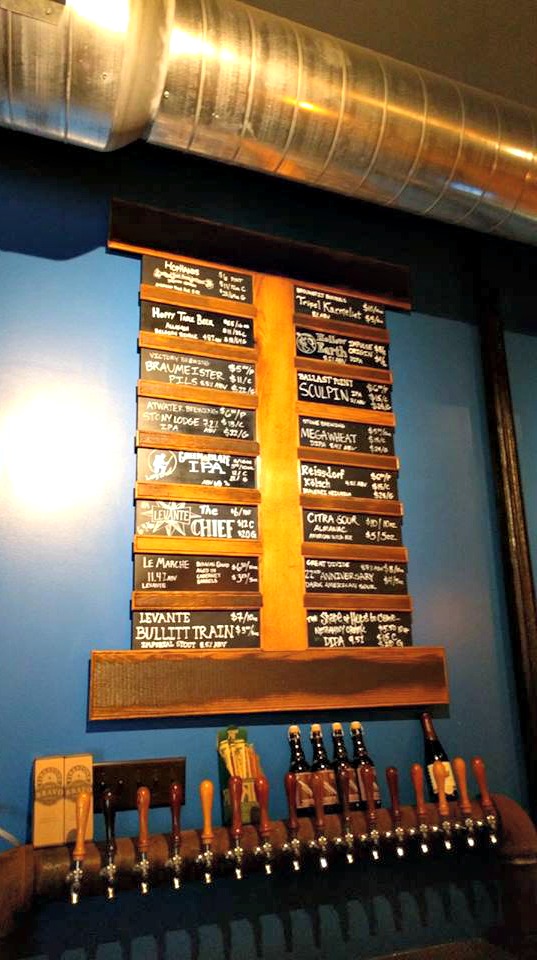 If you are local, check out Bottle Room in Downingtown, PA on Instagram and Facebook. Subscribe to their feed so that you can find out when their next ticketed dinner will occur. You do not want to miss it! I certainly cannot wait!
Related