I received these meal kits for free from Moms Meet (momsmeet.com), May Media Group LLC, who received it directly from the manufacturer. As a Moms Meet blogger, I agree to use this product and post my honest opinion on my blog. The opinions posted are my own.
Motherhood is no joke
Nothing has changed around our household other than the fact that I am no longer holding a full-time job as a pharmacy technician. Despite not having that job since September, my work load seems to have doubled. Perhaps it is mostly in my head but when you have three little kids running around and the house looks like a disaster, cleaning seems like number one priority. Now I know that is not remotely possible but I know there are a lot of mothers out there like me.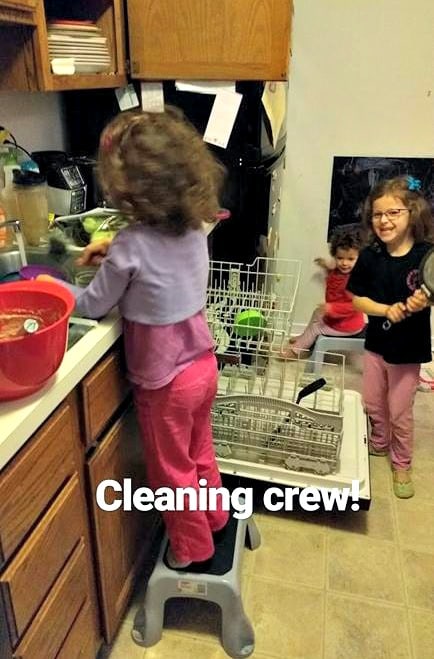 One of the things I purposed for myself is to relax and have fun with my kids. Now that summer has started for my family, activities are steadily adding to each day. I never imagined motherhood to be so busy. It is one that requires juggling many roles and doing them with a good attitude too! That is hard for me truthfully but I am a work in progress.

Mealtime craziness
I love cooking which is why I have a blog. I wanted to share the recipes I make on a daily basis. Some days, I am like any other mom who doesn't feel like cooking or coming up with a meal. When Moms Meet challenged me to review Sun Basket meal kits, I knew I had to try them. When it comes to dinner time, it is mostly when my kids are the most demanding. It is  crazy but I have chatted with other moms expressing the same frustration. Would it not be nice to have a kit that had all your ingredients ready for you to put together within 30 minutes?
This also gave me a chance to also get my kids involved in the kitchen with prepared bags to make into a meal. There is nothing like dealing with stress before having a meal. It should be a relaxing ordeal but this meal kit sure gave me a nice break from coming up with a meal plan on 2 days.

Sun Basket Meal Kits
These meal kits are delivered in 100% compostable and recyclable packaging which contain organic, non-GMO produce from the best farms and sustainably-sourced, hormone-free meats and seafood. Here are a few things that it features:
Kits include kid-friendly, easy, healthy 30-minute recipes designed for minimal cleanup.

Recipes are developed by an award-winning San Francisco chef.

You can choose any recipe you like each week, regardless of your meal plan.

All recipes are approved by an in-house nutritionist.

Packaging is carefully engineered to sustain freshness even after it arrives on your doorstep. Box should be refrigerated within 8 hours of delivery
What I really liked about it is the fact that they offer family menus that feed 2 adults and 2 children with 2 recipes that I chose from their weekly menu. Since I started on Weight Watchers I have been vigilant what exactly I am eating. Sun Basket offers gluten-Free, paleo-friendly, vegetarian, breakfast and chef's choice recipes. The recipes came with nutritional information as well and allowed  for me to pick and choose even what I put in my own plate.
Meals for our Family
The first meal we enjoyed were the Turkey Kebabs with Carrot and Snap Pea Salad with Tahini Dressing. This came with couscous as an additional side but it was just too many carbs for me to enjoy. My kids enjoyed the new "pasta" with the kebab especially fun since they were stuck with a stick. It was quite amusing. Middle Eastern food is one of my favorite cuisine so this recipe won my heart. It was super easy to prep and cook. The Carrot and Snap Pea Salad required a little more work because I had to make carrot ribbons with my peeler. That was fun. It was just a fresh and delicious meal all together!
I chose a vegetarian meal as our second choice because we try to have one meatless meal a week even though I would like to have more than one. The Vegetarian Ramen Bowl was a nice tasty surprise. Before I had kids I used to eat a lot more tofu but after kids it all went away due to an aversion. Slowly I have tried to bring it back because it is really a great source of protein. The recipe from Sun Basket was great in many ways. I love international cuisines so this bowl hit the spot with the savory and spicy aspects. The tofu was baked and placed in a hot broth ending with a soft-boiled egg on top. The ramen noodles were the only thing I did not eat in excess. I had only a quarter portion and subbed with zucchini noodles. It was a great lower carb option and no extra work for me.

Special offer for Readers
Anyone interested in trying Sun Basket can now save 50% on their first order!! What a treat to try this meal kit service to make life a little easier especially when it offers healthy options. Click HERE to be directed to the site to order directly and save on your first order!
Related