I am a sucker for subscription boxes. Are you? I love the mystery as well as the need for discovering new products.
I received this box for free so I will be sharing my thoughts on the contents, thanks to PopSugar. Some affiliate links may be present that help this blog stay up and running.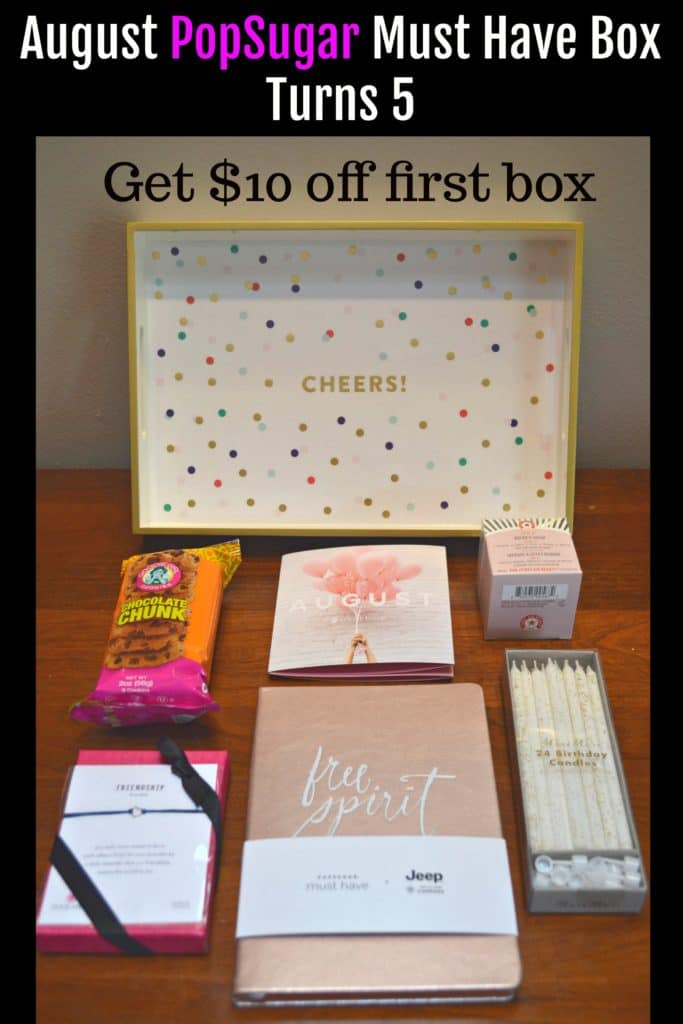 August PopSugar Must Have Box Turns 5
If a subscription has been going for this long it could only mean one thing. It means that it is doing so well and it is so popular that people love the contents. I have been able to receive two previous boxes and I have to say that this current August box is one of my favorites. While I enjoy posting about food, I do love everything that has to do with jewelry, stationery, makeup and more. I just do not feel like I am an expert at those subjects.
This August box marks Lisa Sugar's 5th year in curating her and her team of editors favorite items for subscribers, readers and more! This month's box features surprises from some of Lisa's favorite brand obsessions to celebrate POPSUGAR Must Have's birthday! Want to check out the contents?

First Aid Beauty – 5 in 1 Bounty Mask that is ideal for firming and making skin brighter. I am not much for adding creams to my skin, but I am sure this will be a popular product amongst women.
Pastel – Cheers Lacquered Tray – I definitely was very excited about this tray because it looks festive and elegant for any bar cart or even for simple entertaining. I will be using this often but in the meantime I think it will look nice on my coffee table.
Dogeared – Friendship Bracelet with Small Open Heart – Oh , I love jewelry so much so this delicate bracelet is perfect for this mom. I am not much for wearing anything bulky so this bracelet will be a nice addition to my wardrobe.
Meri Meri – Gold Glitter Candles- These are a nice change from the small candles. These are long and tall and very elegant. I might save them for my husband's birthday in November or maybe even New Year's Eve.
Fringe Studio – Free Spirit Journal – buying journals and finding new ones were always a must for me but I have been meaning to get back to journaling especially since I changed my lifestyle. Here's to starting one with this shiny covered journal. Thanks Jeep!
Goodie Girl Cookies – Since I have removed sugar from my diet, it is hard to find cookies with minimal sugar. These cookies are something special because they are gluten-free and great for anyone watching their weight. There is definitely no guilt when enjoying a bag of these.
Shoptiques.com gift card – I looked through the site and I am quite excited to order something with the gift card that came in the Must Have Box. I think this is quite a deal! This is a top I have in mind.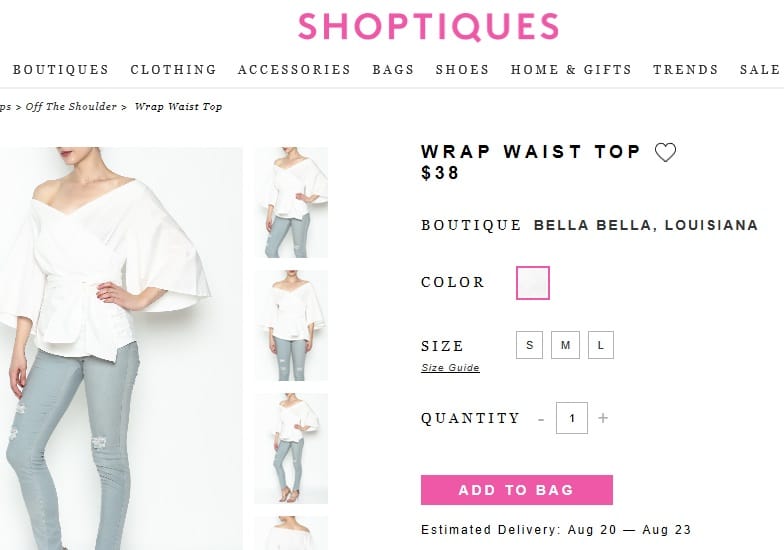 Become a Subscriber to Must Have Box
Many of you might have heard of the box and others might already be signed up. If you are a current subscriber or if you SIGN UP in AUGUST, you are eligible to win some great prizes this month.
Weekly Giveaway Details
Week 1: Limited # of lucky subscribers will win something from Pehr Designs
Week 2: Limited # of lucky subscribers will win something from First Aid Beauty
Week 3: Limited # of lucky subscribers will win something from Kendra Scott
Week 4: Limited # of lucky subscribers subscribers will win something from Tarte cosmetics
Week 5 (8/31): 5 Grand Prize! Limited # of subscribers something from Cambridge Satchel Co + 1 year Must Have
What are you waiting for? If you use my code

PARTY

, you get
$10 off your first MUST HAVE BOX

. Not only that but you are also eligible to win one of the prizes as listed above. Code is only good until 8/31.
Related