I am hoping your summer has been going well. I have been trying to be a little present on my blog but summer activities and spending time with my family has been my priority. Needless to say, summer is almost over so we are preparing for my oldest daughter to attend kindergarten. OH MY! BACK TO SCHOOL is upon us and I have been brainstorming how to start our school year on the right foot.
This is a sponsored post with GIANT Food Stores.
 
Getting into the Back to School Groove
One of the things I always enjoy is cooking for my family but once the school year starts, it gets super busy and harried because I make all my meals the same day. I am not an expert meal planner because I thrive on what is in my fridge. I am inspired by my day and surroundings so every meal is almost unique.
I purposed myself this year to have a full calendar of meal ideas to make my life easier. Having a visual makes a difference and I have to admit that some days I am not inspired. Thankfully, I found a way to keep me in the groove and to keep our family in-step with our healthy lifestyle.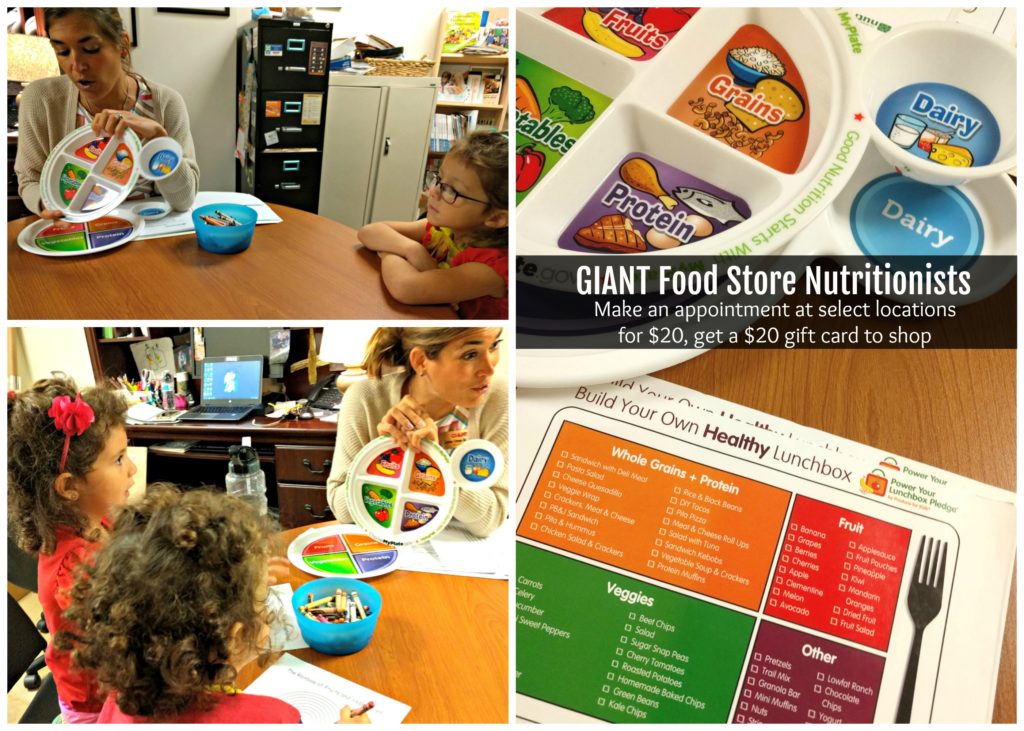 GIANT nutritionists for the win
GIANT Food Stores is one of the stores I shop for our family. I recently visited the nutritionist at the Havertown location to make sure I was on target with the way I have been feeding my family. I also wanted more ideas for healthy snacks for my girls especially since we are on the go a lot. Some other services that the nutritionist offers are:
Lectures
Workshops
Grocery Store Tours
Individual Consultations
My three girls got to sit in the office and enjoy learning more about eating fruits and veggies. They colored a rainbow and shared veggies and fruits they love eating. It was great to have the girls hear what I have been trying to teach at home. It definitely made an impression on them because my kids love fruit more than veggies. It was more an incentive to have more veggies ready at the table for them to munch during the day.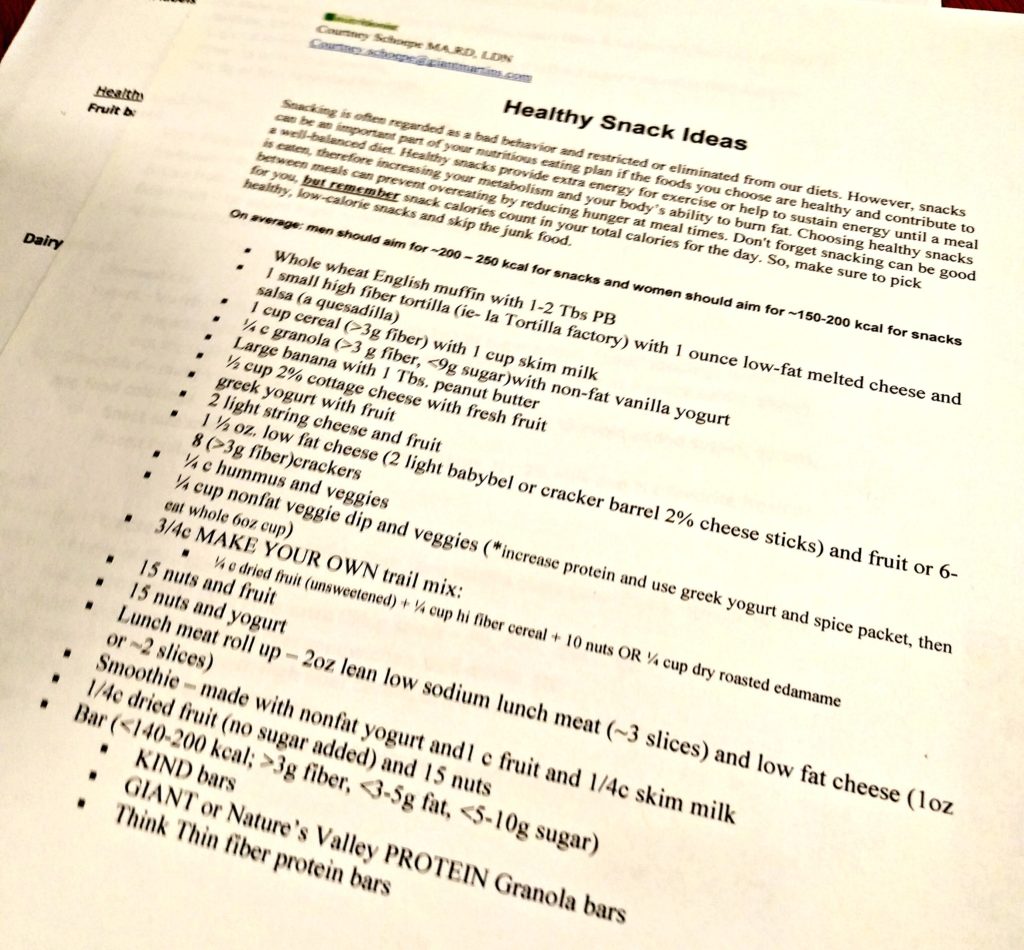 Snacks are also very important for everyone even me so it was great to hear about healthier alternatives and even understanding the labels especially since they are being updated on all packaging. It is wild to see the amount of sugar even in healthy snacks so knowing how much sugar my kids should be eating is very important.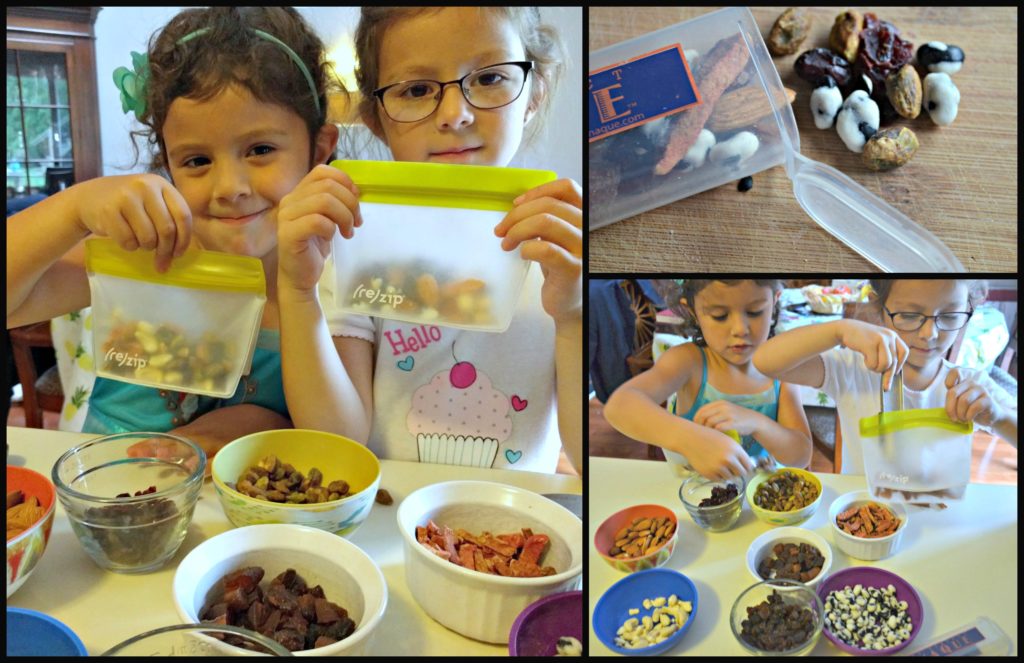 Make Your own Trail Mix with Your Kids
I find that when I include my kids in the kitchen, that they are more excited about what they are about to eat. It is great affirmation to them that they can be of great help to their mom. After finding a few new snacks at Giant Food Stores, I decided to place a few different kinds of nuts and dried berries in bowls for kids to choose their own mixings. The newest snack for me was the black edamame which has a great source of protein and the girls new snack they chose was dried apple sticks. They were bother very tasty.
The girls did well choosing their mixings into baggies so that we could have ready to go snacks at any moment. I like seeing their faces brighten as they taste-tested everything before it went into the snack bag. All in all, it was a fun activity especially since it was a rainy day. Having the kids choose that they want in their bag makes them feel important.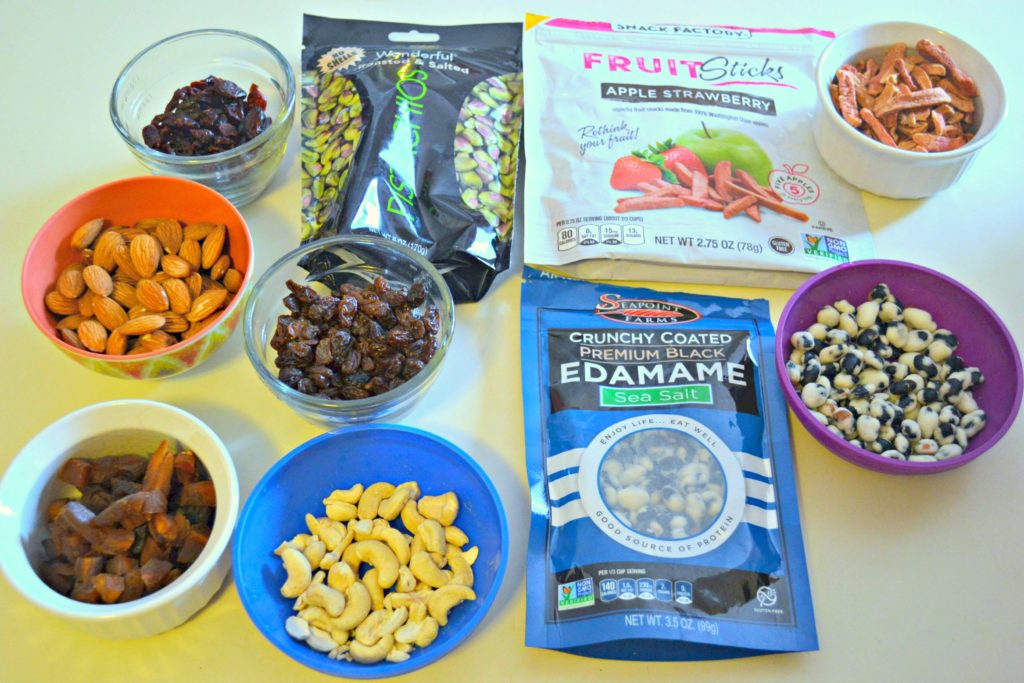 Don't forget that busy moms like us always need snacks, so make sure you make your own trail mix Here's what to do:
Choose 2-3 nuts ( I chose raw almonds and cashews along with salted pistachios.
Choose 2-3 dried fruits ( I chose cranberries, raisins, and dried apricot)
Seapoint Farms Crunchy Coated Black Edamame
Snack Factory Fruit Sticks ( I chose apple strawberry)
I do not add any chocolate because I think it is unnecessary especially since there is dried fruit. I have the girls use a tablespoon to add 1 Tablespoon of each mixing.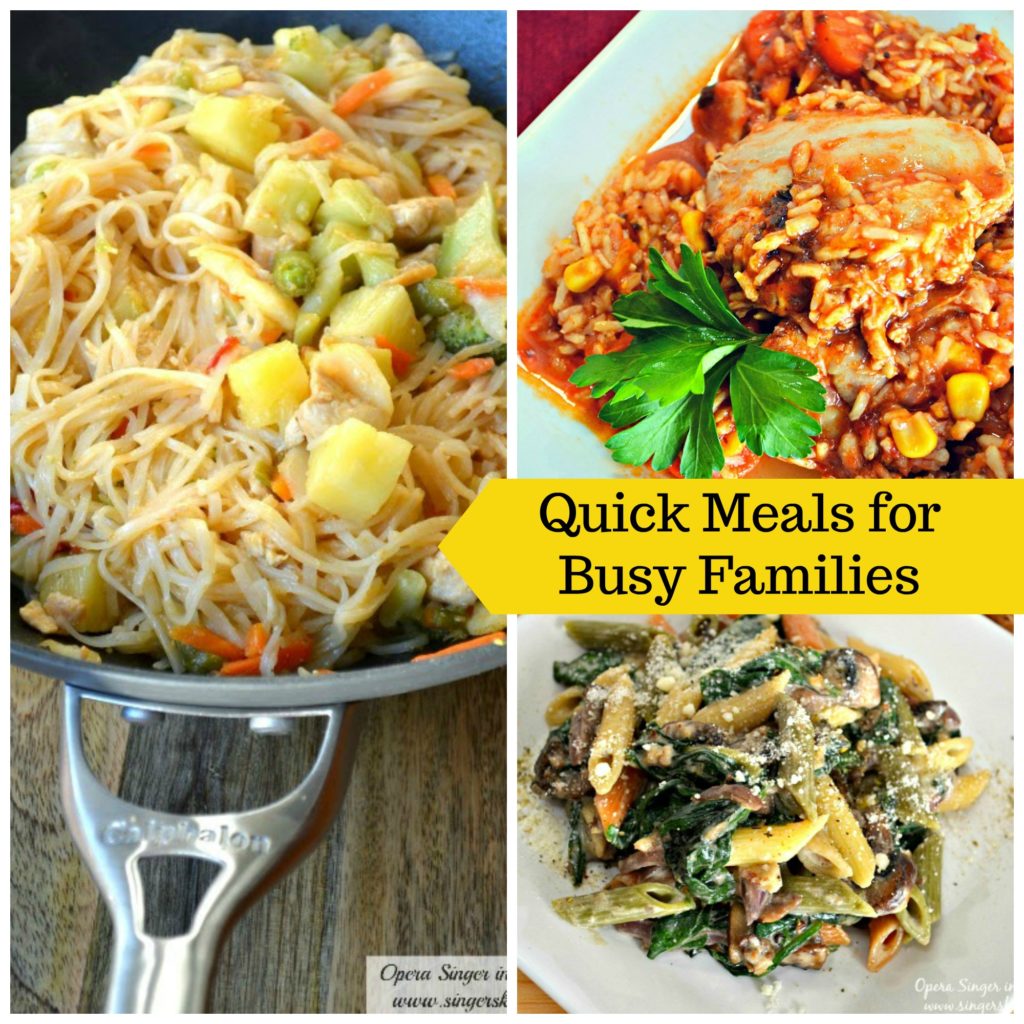 Back to School Meal Ideas for Busy Families
Once the school year starts, our schedule is busy. One of the things we like to do is to make sure we have dinner as a family 5 out of 7 days of the week. It is one of the nicest places to be calm and to enjoy a meal while chatting with each other. I enjoy cooking so I make my meals fresh most of the time. I have found that GIANT Food Stores' magazine has proven to be a great resource for recipes and meal ideas. My go-to meals during the week are:
Burrito in a Bowl with grilled chicken

Turkey Tacos with toppings with a side of rice and beans

Veggie Tostadas or add meat
Spaghetti and Meatballs with Green Salad

One Pan Meals

Seasoned Fish and broiled in oven

Grilled chicken with carrots and potatoes

Mediterranean night: Grilled Meatballs, Hummus, tomato-cucumber salad and roasted potatoes

Instant pot meals ( I prefer to make soups in it)

Beef Gyros with thinly slices chuck roast with grilled onions and peppers.
Preparation for the  School Year
Good luck with all your preparation. Do not be discouraged about eating healthy or your kids not eating healthy food. Kids' palates need to be accustomed to healthy yummy food so keep going forward and give them variety. If they do not eat, there is always the next meal. Good luck!
Related