Many of my friends know that I have a thing for Middle Eastern and Mexican food. I actually think I should take those ancestry tests to find out where my family is really from. Either way, I try to have a variety of different cuisines to vary my meals. Ever since I started eating healthier, I have tried looking for lighter versions of my original dishes. It is actually exciting finding alternatives. One of my favorite companies, Sabra, has some delicious tzatziki dips in different flavors and styles. While I have been familiar with Sabra tzatziki dips for a while, I thought I would share my enjoyment of them to you!
This post is a sponsored post with Sabra.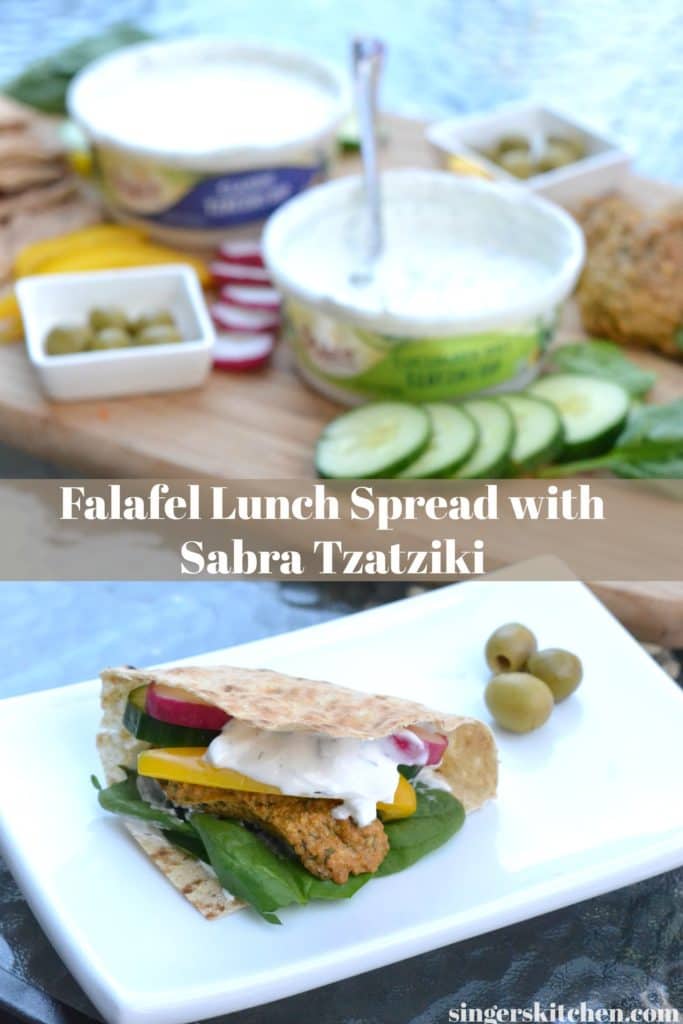 Sabra Tzatziki: Healthy dips for all
Snack time and lunch time are now never the same. If you are like me, dressings and dips are a favorite for me. Since I started my eating lifestyle, I have found my own substitutes to enjoy my favorite meals and dishes. It has taken me a while to get used to Greek yogurt, but knowing that it is healthier for me and that it fits in my clean eating lifestyle, is a plus. Sabra has FOUR tzatziki dips:
Farmer's Ranch Tzatziki
Cucumber Dill Tzatziki
Spinach Parmesan Tzatziki
Classic Tzatziki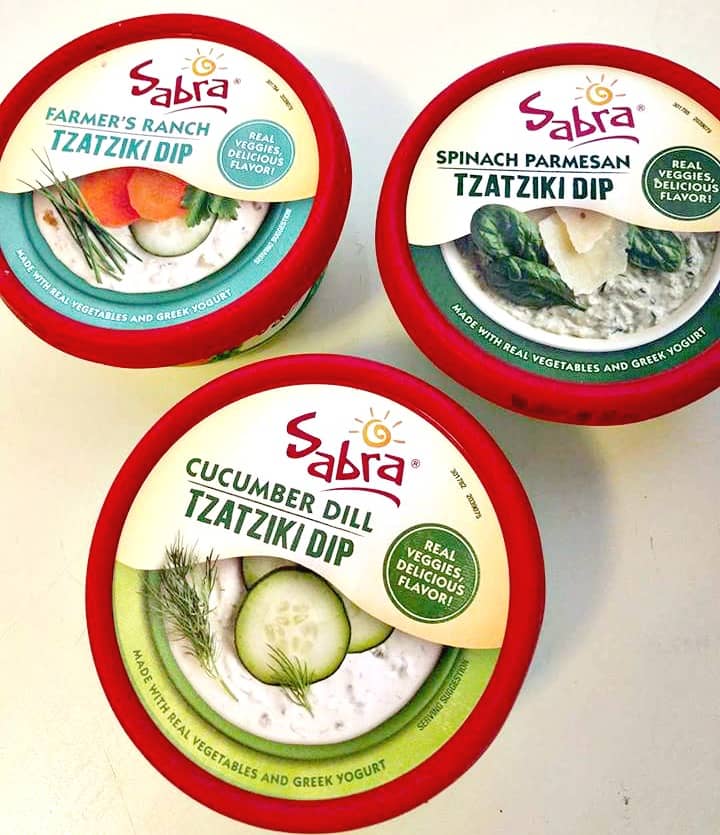 Each dip is consistently the same when it comes to the nutritional value, especially with the Spinach Parmesan, which tastes light an amazing lighter version of a Spinach and Artichoke Dip. For every 2 Tablespoons each serving is 40 calories. If you are on Weight Watchers, this is only 2 Smartpoints for each serving, which in my opinion is well worth it. I took a few dips to some friends who are in my Weight Watchers meeting and they were so surprised that these dips with so healthy!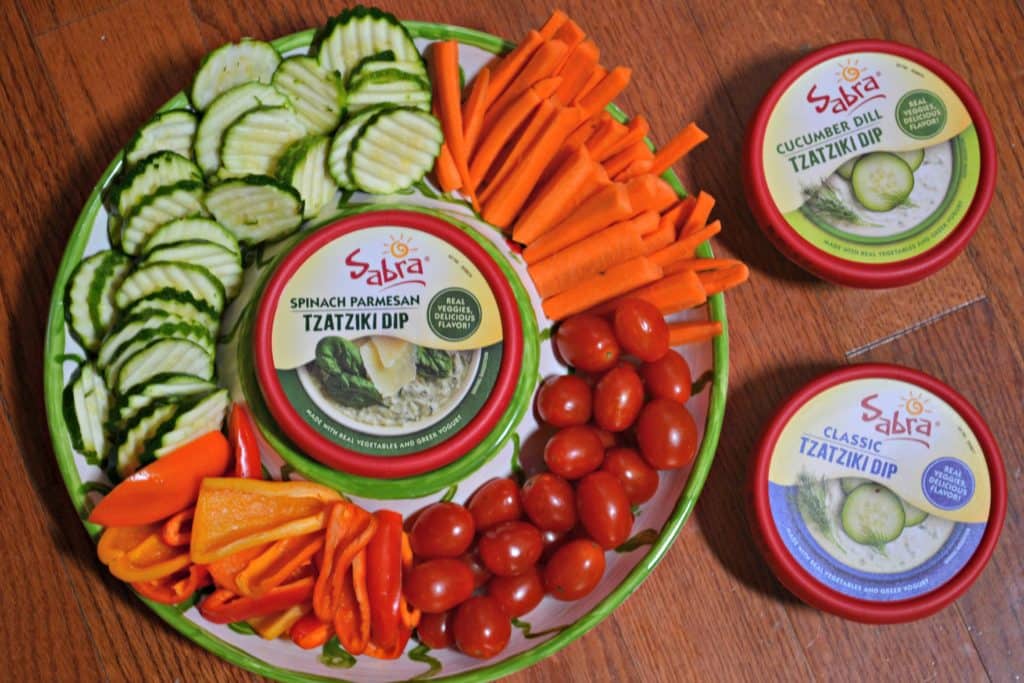 Dips for Entertaining or Everyday
IT was really easy for me to find ways to enjoy Sabra. We were invited to several gatherings where I knew I needed to be prepared to have something healthier for me to eat. I made a large serving plate with fresh veggies and brought each dip for all to enjoy. The awesome fact to know about these dips is that they have lots of veggies included so there is no guilt in enjoying each serving.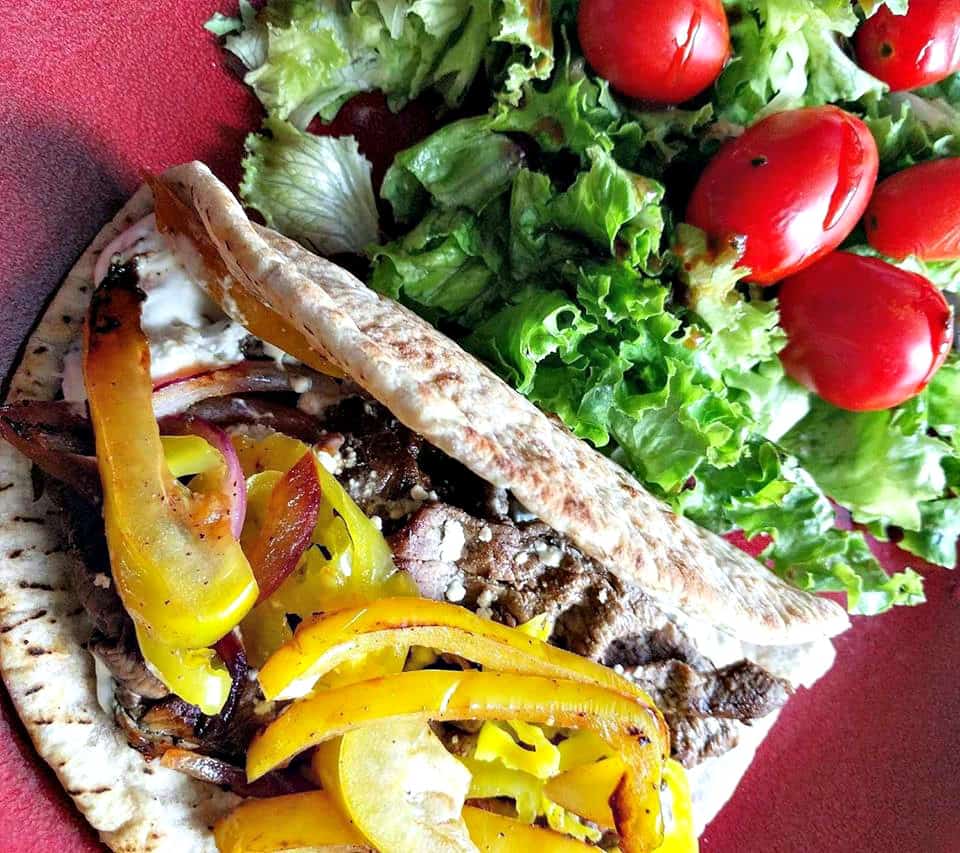 Many of my lunches have included an array of veggies, a protein, and the Sabra tzatziki because it made for a great combination. I tend to always have pita bread all the time so I can make great wraps. One evening I made a beef gyro with added Sabra Cucumber Dill Tzatziki dip and it made the meal complete.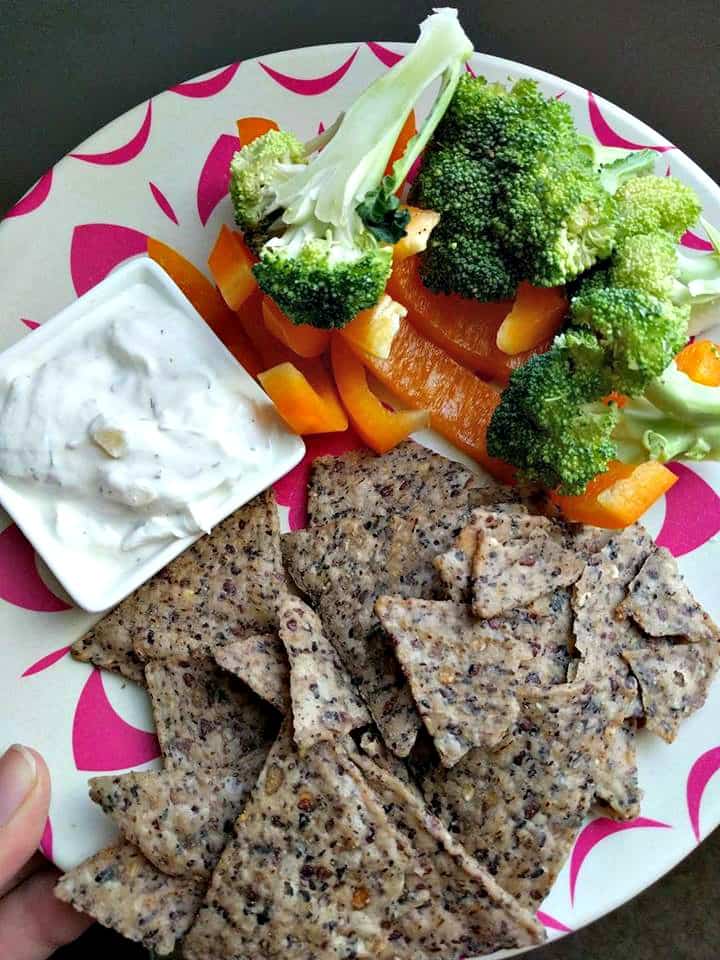 Another day my husband made me a snack while I was busy cleaning and he brought me a plate of veggies with bean chips and Sabra classic tzatziki. I mean the dip is so versatile, but great with many dishes.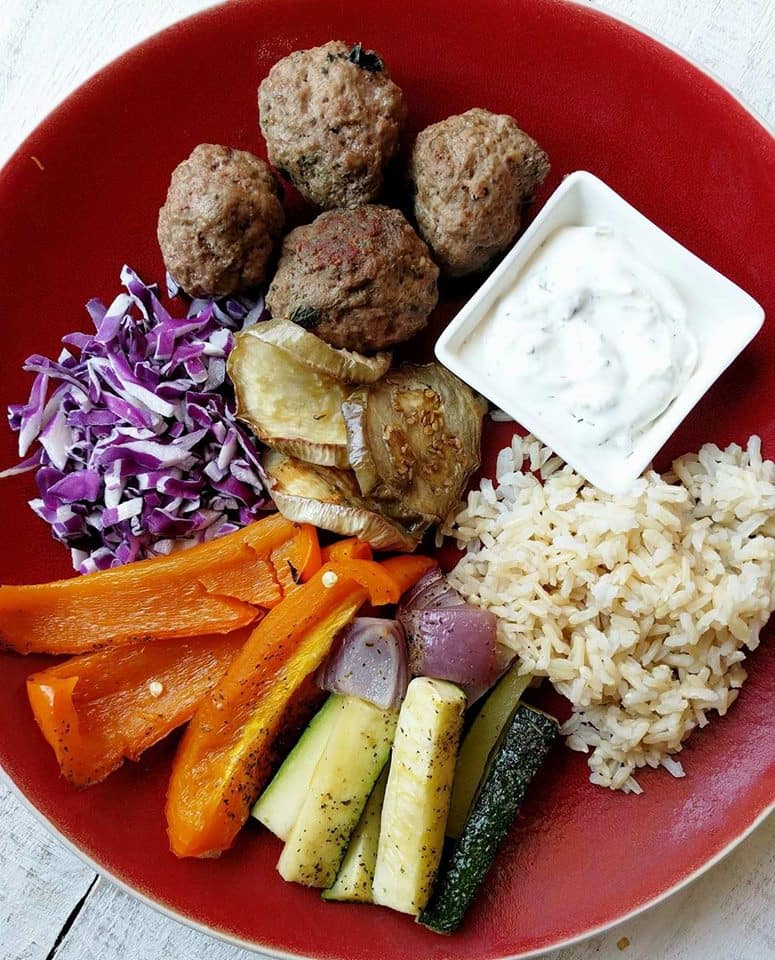 I made a plate of homemade lamb meatballs with grilled veggies and added the Classic Tzatziki Dip. I am just glad that I did not have to worry that I was using too many of my calories to enjoy something so good!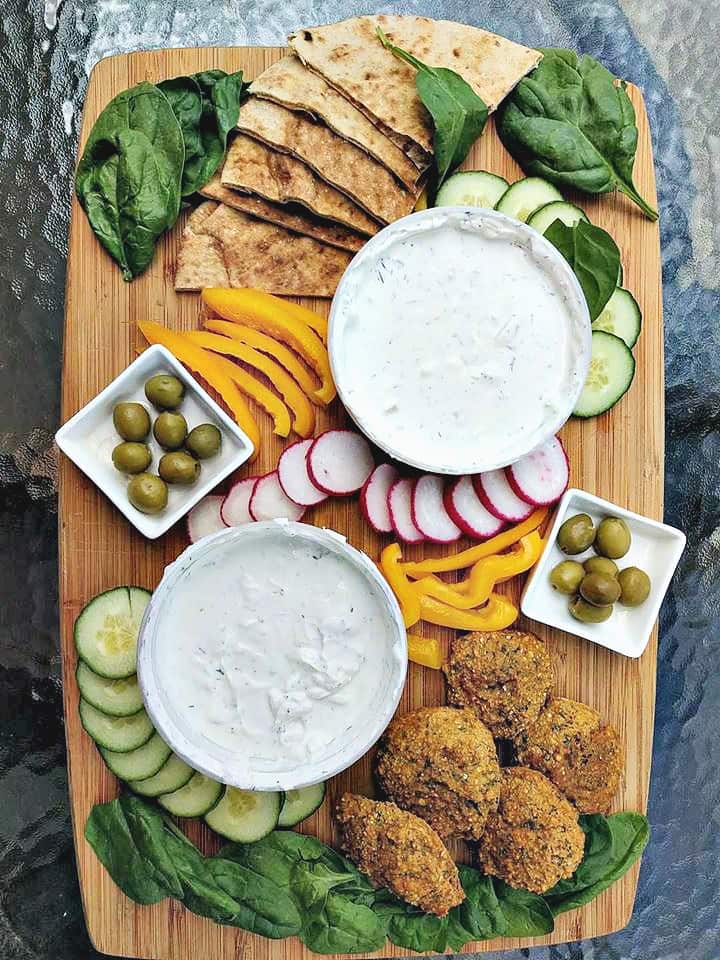 Falafel Lunch Spread
One of my favorite ways to eat veggies is to dip or make wraps. I have a local grocery store that sell prepared falafel mix to make the patties at home. Instead of frying them, I mixed them and form patties and air-fried them to perfection! I then built a tray full of freshly sliced cucumbers, peppers, radishes and spinach and sliced some pita in order to make falafel pita sandwiches.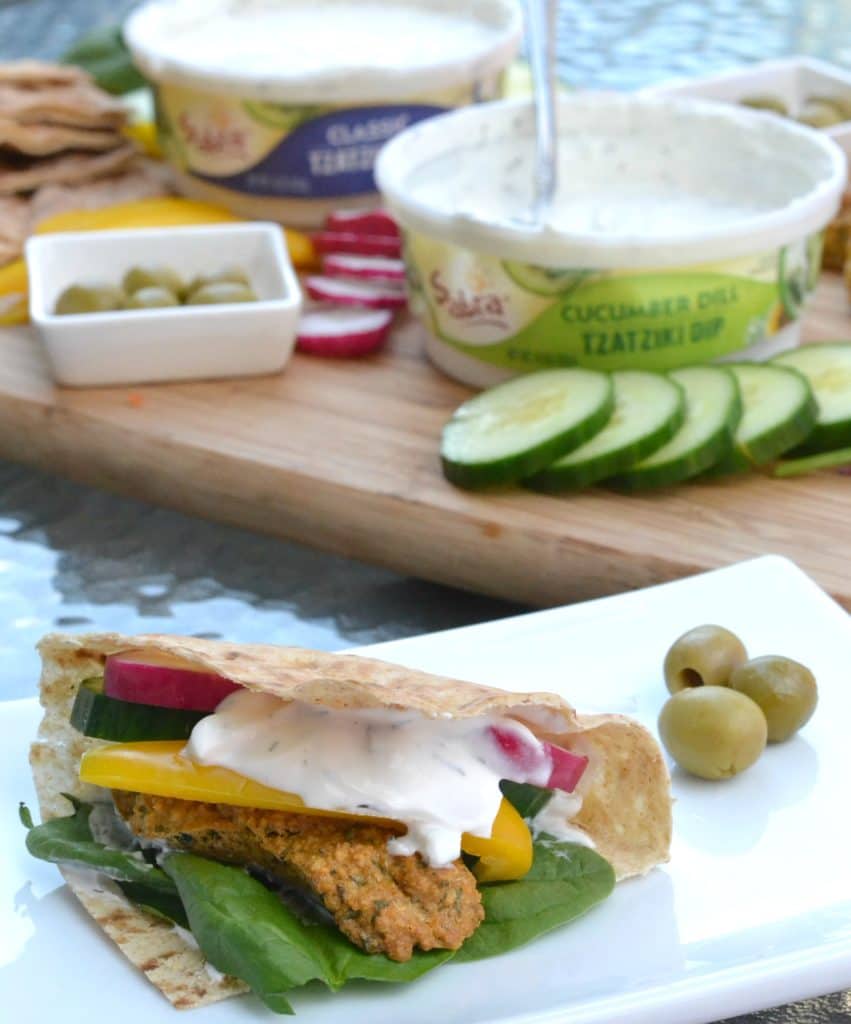 It was heaven on a plate! It is great to know that there are dips like Sabra that provide healthy options for those wanting to enjoy veggies a lot more without the guilt. Not only that, but it allows me to not have to spend the time preparing my own recipe. As a busy mom, having something healthy that is already prepared is not readily available.
There are so many options when it comes to enjoying tzatziki dips.. Here are a few options:
Classic dip: This can be enjoyed simply with raw veggies, pretzels, or in meat wraps like I shared above.
Spinach Parmesan: I enjoyed eating this dip with pita chips, sliced carrots and jicama, and it is even great in a hot wrap with grilled mushrooms.
Farmer's Ranch: I loved using this dip in my tuna salad instead of using mayonnaise. It made for a creamy and lighter salad for lunch. It is a favorite with my girls with their favorite fresh veggies.
Cucumber Dill: This dip I like using as a dressing for my green salads and simply as a dip for my Greek dish interpretations.
There are many options!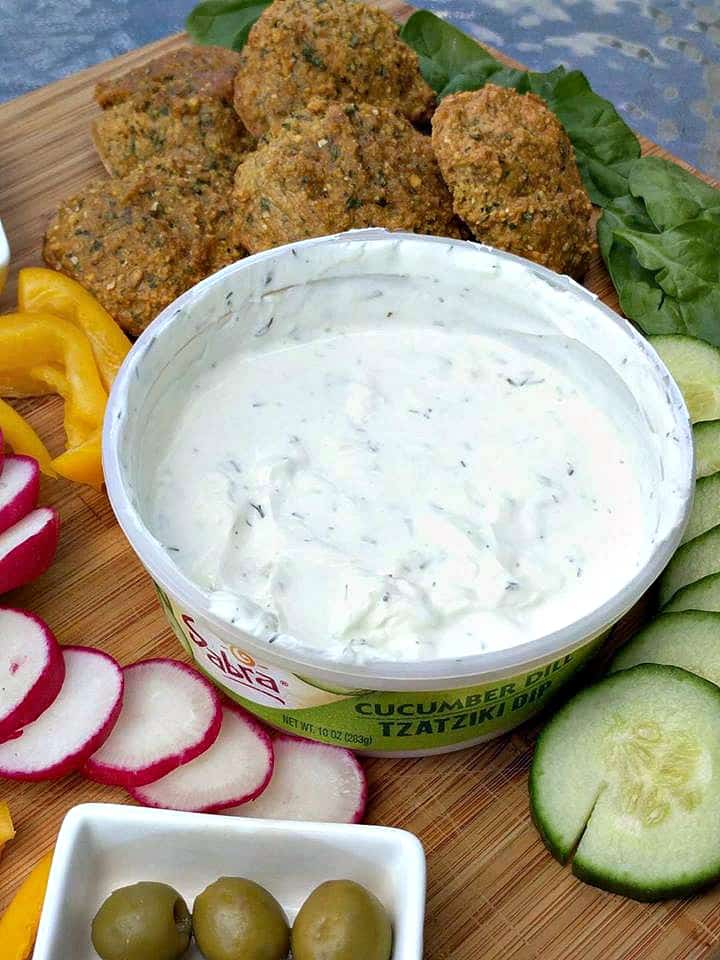 Where to Find + Coupon
Sabra Tzatziki Dips can be found at ShopRite near the deli, in the refrigerated section.
GET a $1.00 off coupon by printing and filling out form at Sabra. If you try it, let me know!
Tag me @singerinkitchen on all social media. It is definitely something you want as a staple in your fridge. You'll thank me!!
Related