I have partnered with Sunwarrior and NuNaturals to bring you this recipe & giveaway to you! This Pumpkin Chocolate Protein Smoothie is a great boost of protein for any morning, snack or dessert option. It is free of processed sugars, gluten-free, vegan, and raw. Affiliate links included to help support this website.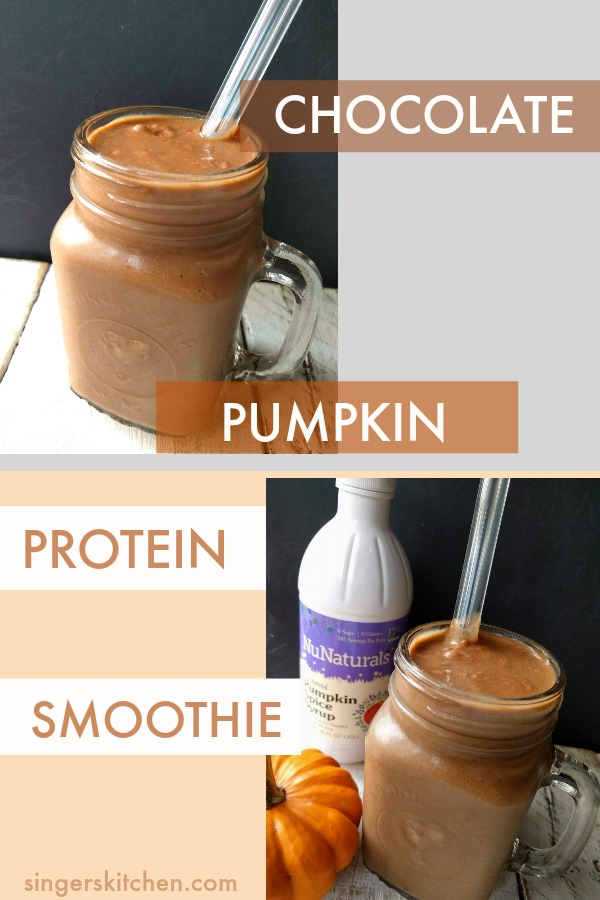 Protein: What Powers my every day
Protein. Protein. Protein. It is what I have been living by every time I go to the kitchen. I make sure that every meal and snack have some sort of protein so that my sugar level will be leveled. I have chatted in previous posts that finding out the right eating lifestyle to bring balance to my hypoglycemia has given me life. Gone are the days of just eating 2-3 meals a day. Now I eat 5 small meals a day and by God's grace, I have lost 53 pounds.
While I would love to focus and speak to just mothers, everyone in general lives much busier lives than ever before. Planning meals and snacks ahead of time just does not happen for everyone. Convenience and fast food places continue to grow and be in high demand. But when do we realize that eating requires us to be mindful?
Truthfully, I am someone who loves quick and convenient especially with 3 toddlers. It is easier for me to jump to the drive thru lane of our favorite Chick-fil-a and grab meals for my kids and even for myself. But how many times can I do that before boredom and bad habits slip in?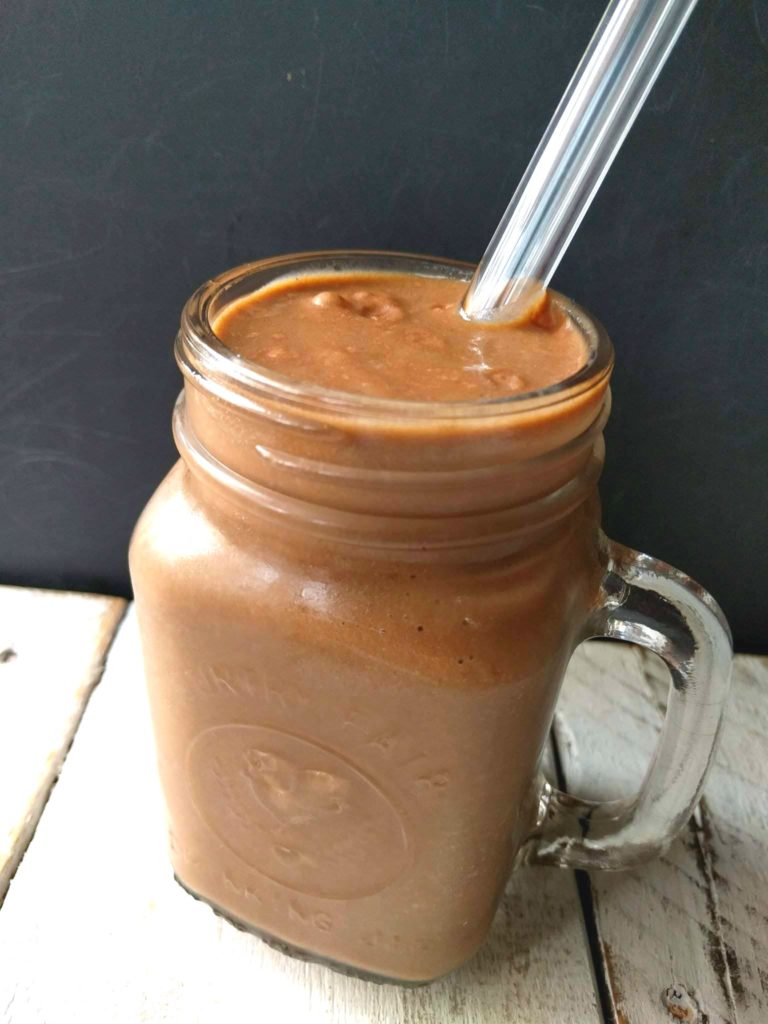 Busier lifestyles and On-the-go
I have made it a habit to always have a protein smoothie with me because sometimes I do not know how long I will be at different times of the day. Sometimes I only have time to make meals for my husband and kids. A quick protein smoothie gets me the protein and energy I need until I get my next meal. I have even learned the hard way.
Weigh-in days at Weight Watchers are Wednesday mornings for me. My husband has usually prepped a meal for me to take to consume after I weigh in but it has been 9a30am and I have already been awake 2-3 hours. I have had the worst days on Wednesdays simply because I crash and burn by the time I have my meal. My whole schedule gets off and I am not a happy mom.
I started 2 weeks ago having a smoothie even before my weigh-in and it has done WONDERS!!! Not only has it made me more regular in the mornings BEFORE I weigh-in, but I am a happy, sugar-stabilized person. Who knew? This is totally about getting to know yourself.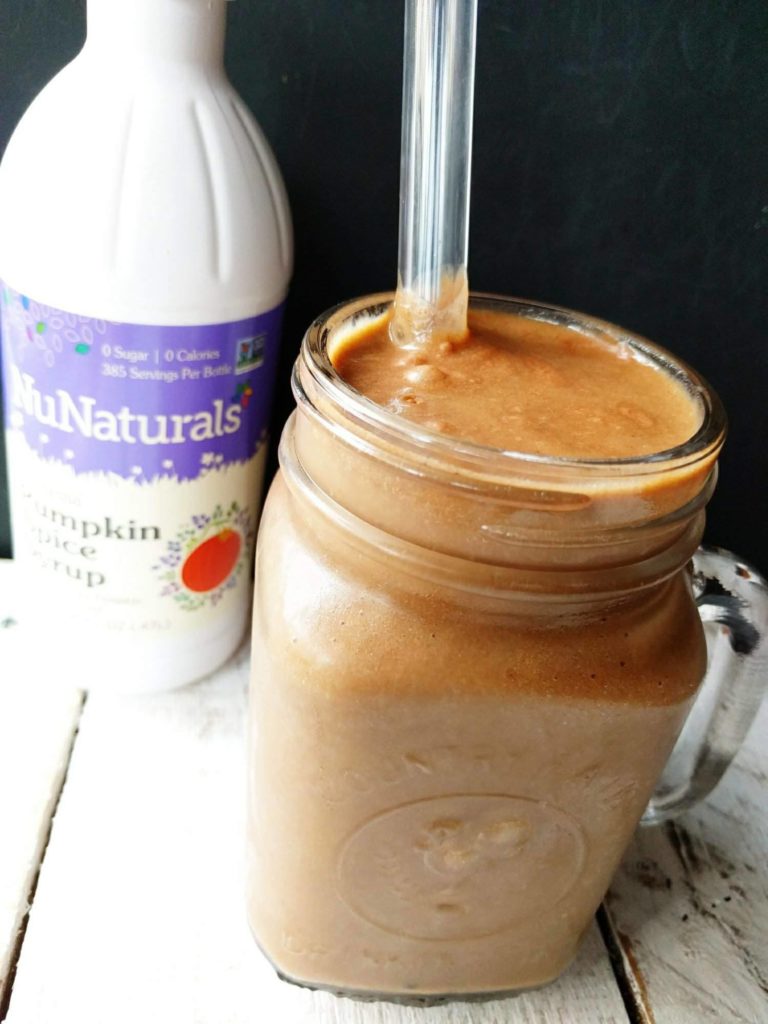 Protein Smoothies and Where to Start
If this is you, consider adding a protein smoothie for breakfast while you get your kids ready. Have one 3 hours before dinner, so that dinner preparation will not be so stressful with kids. Or even on the way home from work, lunch feels so far away and you want to grab a bite to eat at a fast food place. Take your smoothie with you!!
Here is what I stick to for my base:
1 cup unsweetened almond milk
1 scoop Sunwarrior Warrior Raw Blend (various flavors)
1 scoop greens ( I alternate between Amazing Grass & Innate Women's Greens
1/2 cup frozen berries ( the least amount of sugar)
Ice
Nunaturals NoStevia powder (optional)
Chocolate Pumpkin Protein Smoothie
by Noelle Kelly
Prep Time: 5 minutes
4 Weight Watchers Smartpoints a serving
Ingredients (1 smoothie)
1 cup unsweetened almond milk

4 Tablespoons pumpkin puree

1 Tablespoon NuNaturals Cocoa powder

1/2 teaspoon NuNaturals Nustevia Pumpkin Spice Syrup

1 teaspoon NuNaturals Nustevia cocoa syrup

1 scoop Sunwarrior Warrior Chocolate Protein Powder

1 scoop greens

1/4 teaspoon pumpkin spice seasoning

1/4 cup water

4-5 ice cubes

NuNaturals Discount + Sunwarrior & NuNaturals Giveaway
I have been using NuNaturals for more than a year. Their products have been a great substitute for sugar especially since everything they make is mostly stevia-based. They also make products that are blends of stevia and erythritol, and they also offer other sugar free alternatives for those seeking to be free from processed sugar in their eating lifestyles.
Sunwarrior is another brand I have enjoyed getting to know. I have tried many protein powders and their Warrior Blend is one of my favorite so far. They have a blend of amino acids and their powders are vegan and raw. I really do not endorse something I am not really familiar with but these two brands have been a huge help in my clean eating lifestyle and I hope to help you see if they can become part of yours!
Have you been trying to look for a protein powder? Two people have a chance to win a tub of Sunwarrior's Warrior Blend. FOUR people will also win the following from NuNaturals:
 One bottle of the NEW SUGAR-FREE GINGER SYRUP

One bottle of the NEW SUGAR-FREE COCOA SYRUP

One bottle of the NEW VANILLA SYRUP

PLUS a 50 pkt. box of our NuStevia NO-CARBS Stevia Packets.

In addition, each of the 4 winners will also receive a FREE BONUS  item.

The total retail value of each package is $ 70.00.
NuNaturals GIVEAWAY is open WORLDWIDE and Sunwarrior is open to US readers only. Winners will be chosen through Instagram and this blog post.
Can't wait to try their NEW Pumpkin Spice Syrup and Chai Spice Syrups???
Go to NuNaturals website and get a special discount!!! When they get to our checkout page they should enter the DISCOUNT CODE of  :  BLG1217  and they will receive a 15% DISCOUNT on their entire order. ( NOT to be combined with any other discounts. ) This discount remains EFFECTIVE UNTIL

DECEMBER 31, 2017

. Online ordering customers may also receive FREE SHIPPING to the CONTINENTAL U.S. on all orders exceeding $ 39.00 after discounts.
Related