If you are following a sugar free lifestyle, this is a recipe for you. Do you know that there is practically sugar hidden in so many products especially in condiments? Ketchup and BBQ sauce are two condiments that we probably used the most in our home. Truthfully, they have been the hardest to kick because I had not come with an alternative.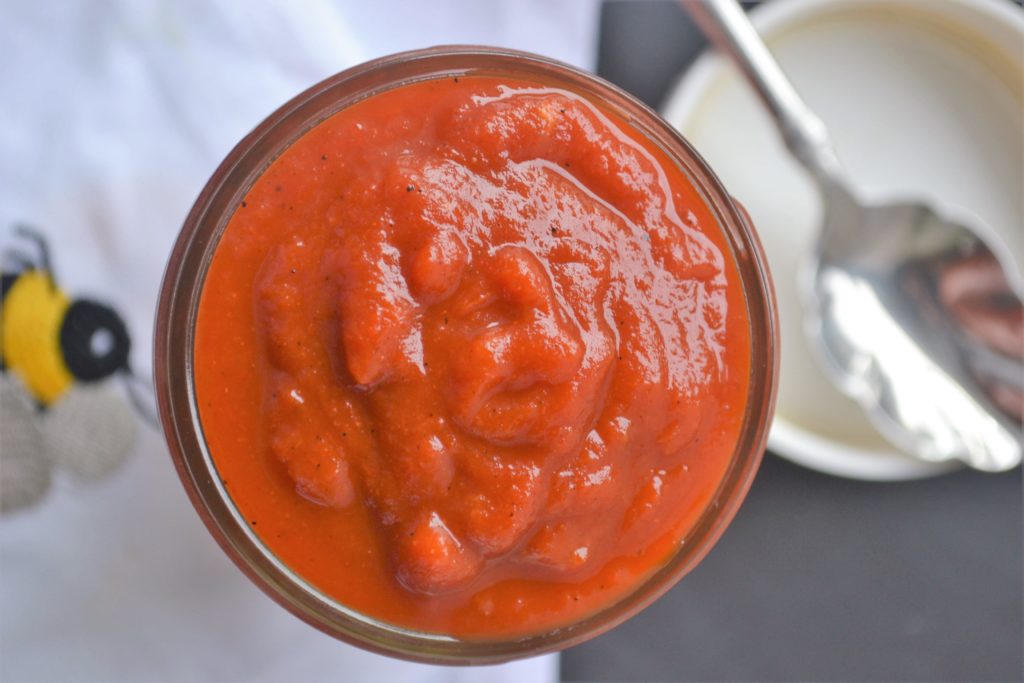 Since my husband likes a specific BBQ sauce line, I tried to really replicate as close as possible so that he did not feel deprived. He has been following my same clean eating lifestyle so it has been very encouraging. I was able to mix up all the ingredients in an Instant Pot to quickly end with a delicious recipe for BBQ Pulled Chicken.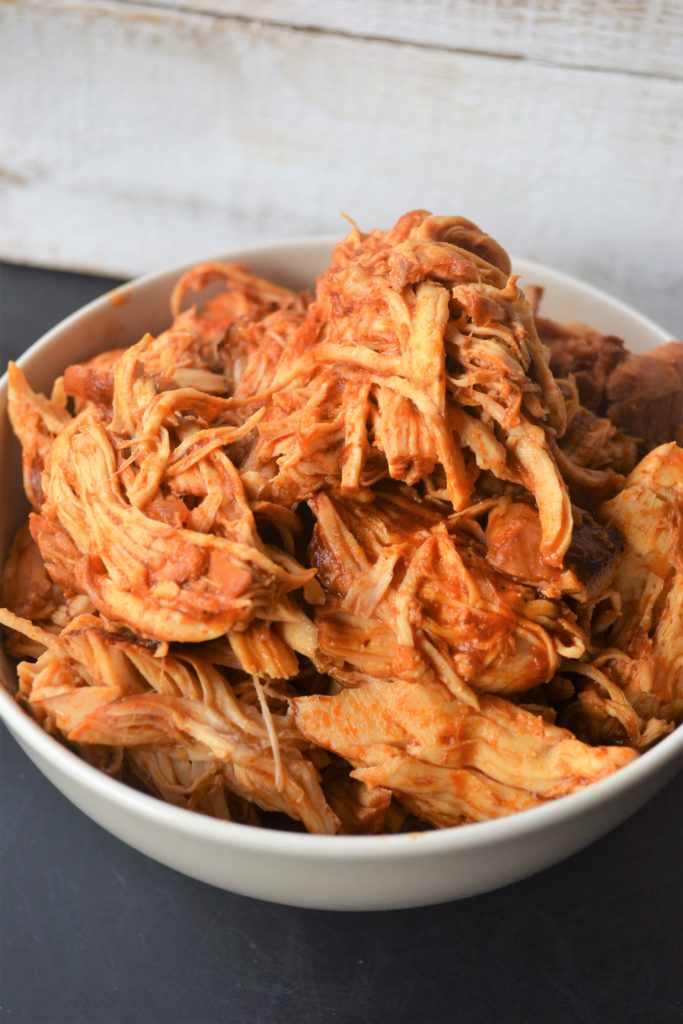 One of the things I enjoy doing on busy weekdays is to make really quick meals. The kids seem the neediest during meal prep time, so I have been really enjoying my Instant Pot a lot more lately. I quickly add all my ingredients or I can sauté first and then cook my recipe and it be ready within 30 minutes.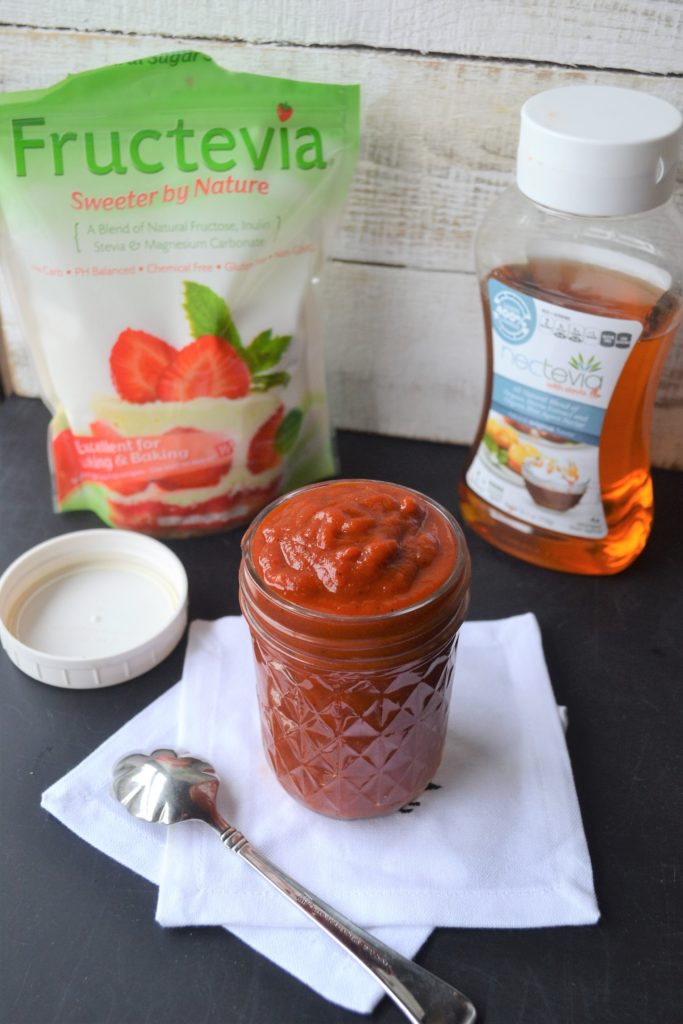 As far as making my meals sugar-free, it has been definitely exciting to play around with spices and ingredients. Steviva brand is one of the newest sugar free brands on the market and are available on Amazon. They have blends that include agave nectar mixed with stevia for those that just need a little more sweetness, or there is the erythritol called Erysweet.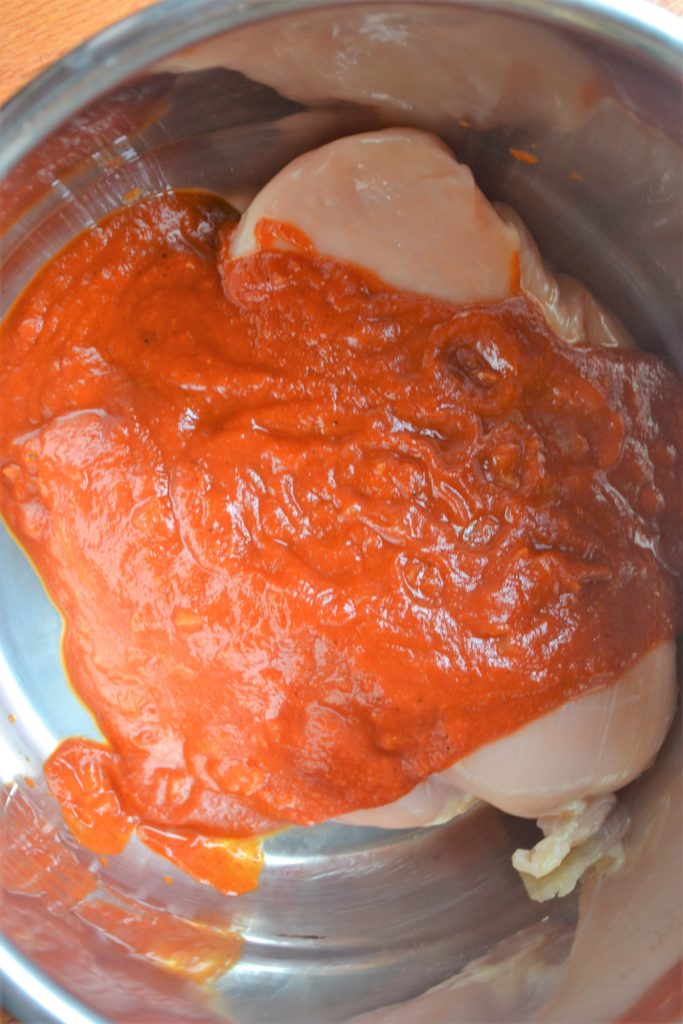 For my BBQ sauce, I used their other product called Fructevia that consists of crystalline fructose, inulin and stevia. I really has a nice flavor to it without any aftertaste. I added all my ingredients for my BBQ sauce inside the Instant Pot starting with a small diced onion and I set the pot to the sauté mode. I cooked the onions and added garlic and finally added the rest of the spices along with my tomato paste, water, and sweeteners. Once that simmered in the pot, I turned it off and added 22-24 ounces of chicken breast and set on the chicken mode.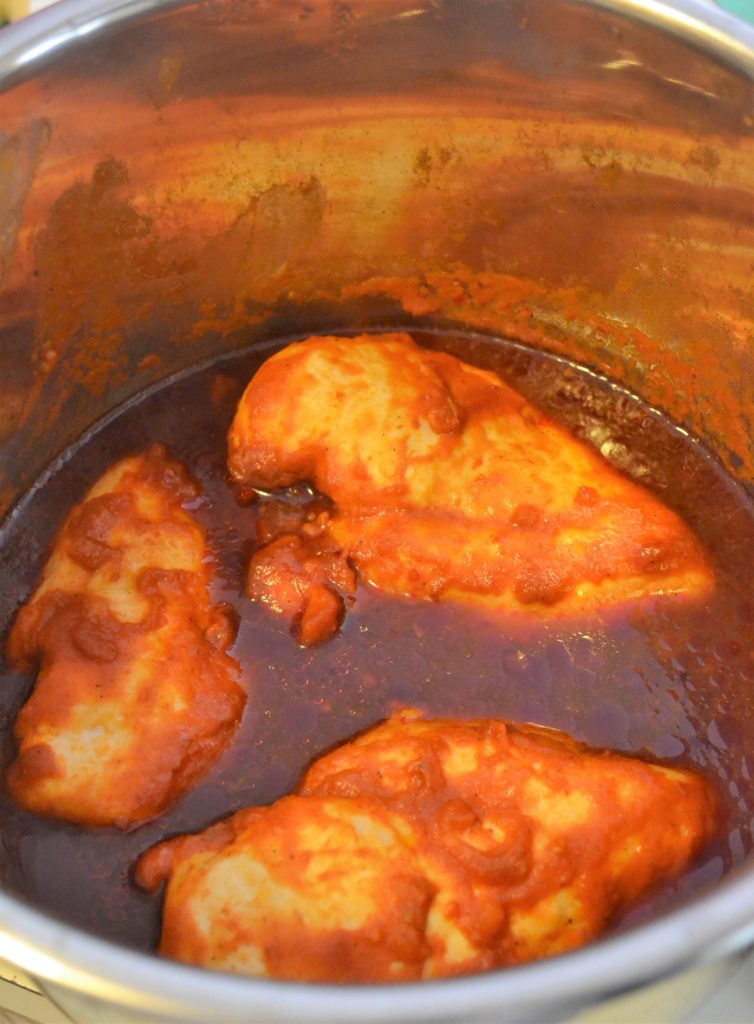 Since I used a lot more chicken I increased my cooking mode on the manual setting from 12 minutes to 25 minutes to make sure that internal temperature for chicken would be appropriate. Sure enough, when the timer went off, I let there be a 5 minutes natural release before releasing completely. I used two forks to shred chicken and I was ready to serve.
Note: I did make this recipe several times. If you want to make the BBQ sauce by itself, double the recipe for a larger quantity and follow instructions in recipe. Seal in a mason jar and refrigerate. It is good for 15 days.
Instant Pot Sugar Free BBQ Pulled Chicken
by Noelle Kelly
Prep Time: 5 minutes
Cook Time: 35 minutes
Keywords: cook Pressure Cook entree lunch gluten-free low-carb sugar-free soy-free chicken American summer spring fall winter
Ingredients (4 cups of shredded chicken)
For Sugar Free BBQ Sauce
(Double Recipe if just making the sauce)
2/3 cup tomato paste
1 1/3 cup water
6 Tablespoons apple cider vinegar
1 small onion, grated
4 garlic cloves, minced
1 teaspoon onion powder
3 teaspoons worcestershire sauce
1 teaspoon liquid smoke
1 teaspoon mustard powder
1 teaspoon chili powder
1 teaspoon Dijon mustard
1/4 cup Nectevia
2 Tbsp Fructevia
Chicken
22-24 ounces of chicken breasts
plus an Instant Pot
Instructions
For Sugar Free BBQ Chicken
Add 2 tsp olive oil to pot and hit sauté mode. Add grated onions and minced garlic and sauté until caramelized (about 7 minutes). Add the water, tomato paste and the rest if the ingredients and let simmer for 10 minutes. Add the chicken breasts and seal Instant Pot with lid. Turn off sauté mode and use manual mode to add 25 minutes cooking time. Allow to natural release for 5 minutes then completely release. Use 2 forks to shred chicken and allow chicken to rest in sauce for a good 10 minutes before serving.
Add to baked potatoes, nachos, salads, and more.
To make JUST BBQ sauce
If you want to make the BBQ sauce by itself, double the recipe for a larger quantity. Seal the Instant Pot and cook for 12 minutes and naturally release so that flavors come together. Cool and seal in a mason jar and refrigerate. It is good for 15 days.

Related