The last few weeks have been a blur because packing up a home and unpacking into a new home is no joke. My steady healthy eating habits have kept steady up until the week we had to have everything packed. Two weeks later, now that most of everything is set in place in my kitchen, I can get back to eating the way I enjoy. Lunch is the most trying time of the day so I usually enjoy a heartier snack while the kids are down for a rest. There is only enough time to prepare something for 3 hungry toddlers before they are done and mommy needs to get going with the rest of the day.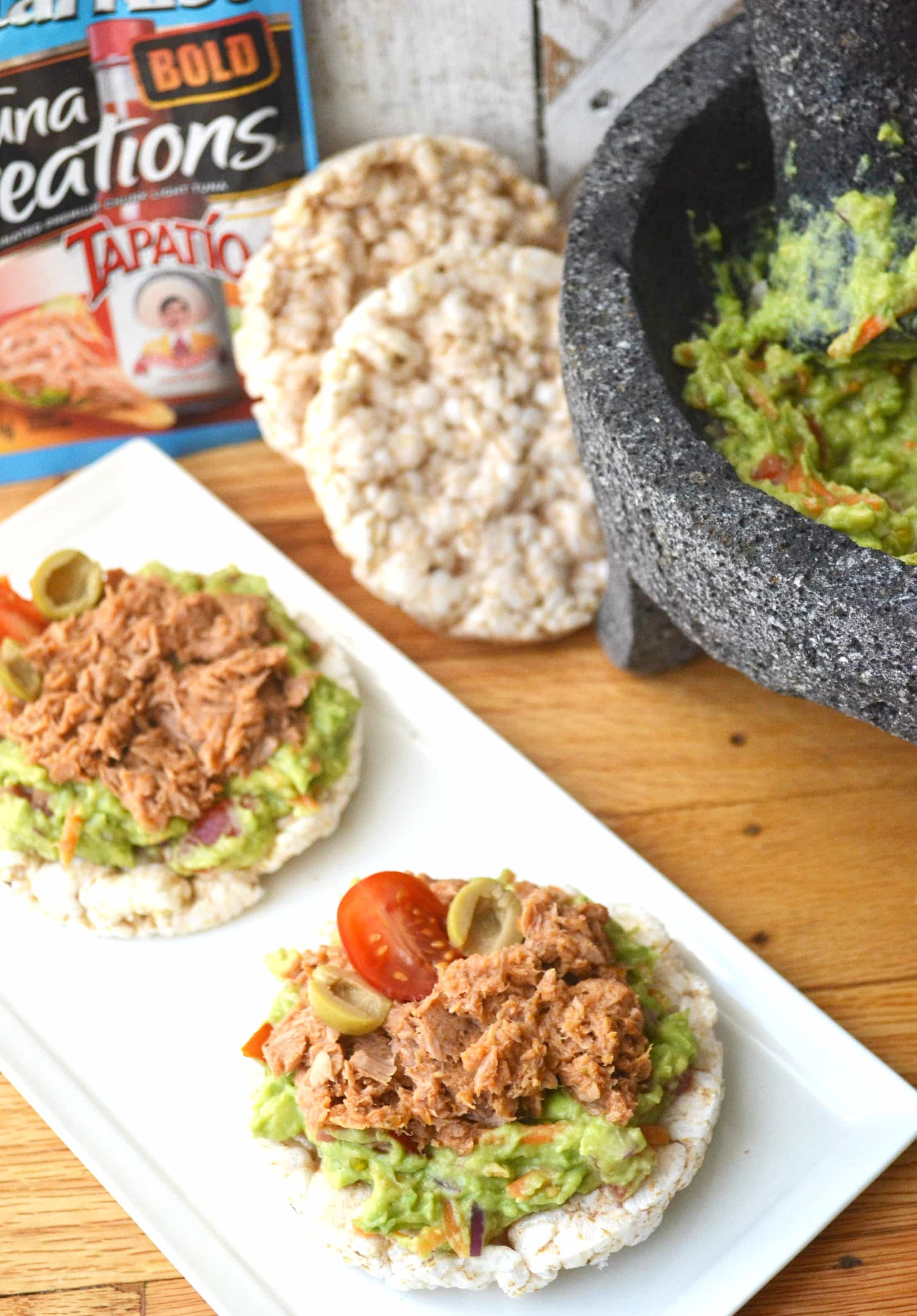 One of my favorite quick protein choices that you will find in my pantry is tuna. I recently discovered StarKist Tuna Creations BOLD which are available in 6 varieties, including Thai Chili Style, Jalapeño, Hot Buffalo Style, Tapatío, Sriracha and even one with Rice & Beans in Hot Sauce. If you like a bite in your foods, these ready-to-eat options will spice up your snack hour.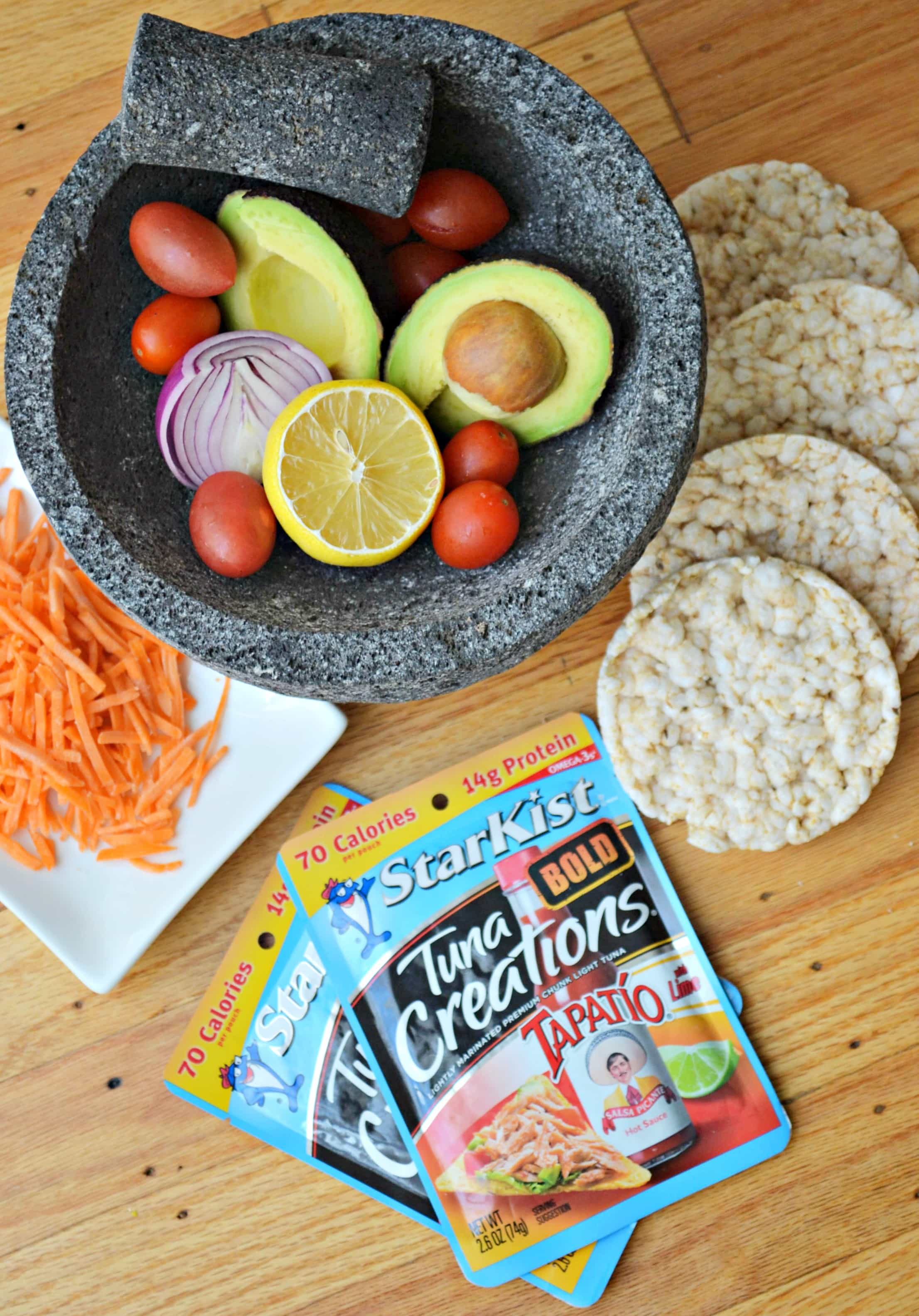 StarKist Tuna Creations BOLD offer delicious & nutritious meal solutions to fit your busy lifestyle and add an extra kick of flavor —each is a good source of lean protein and 110 calories or less to keep you fueled. Fire up your taste buds and get ready for a BOLD hit of flavor.  StarKist has partnered with Tapatío and added their hot sauce and a touch of lime juice to their classic chunk light tuna.  This perfect blend is ready to enjoy on corn chips, on a salad, in a taco or straight out of the pouch.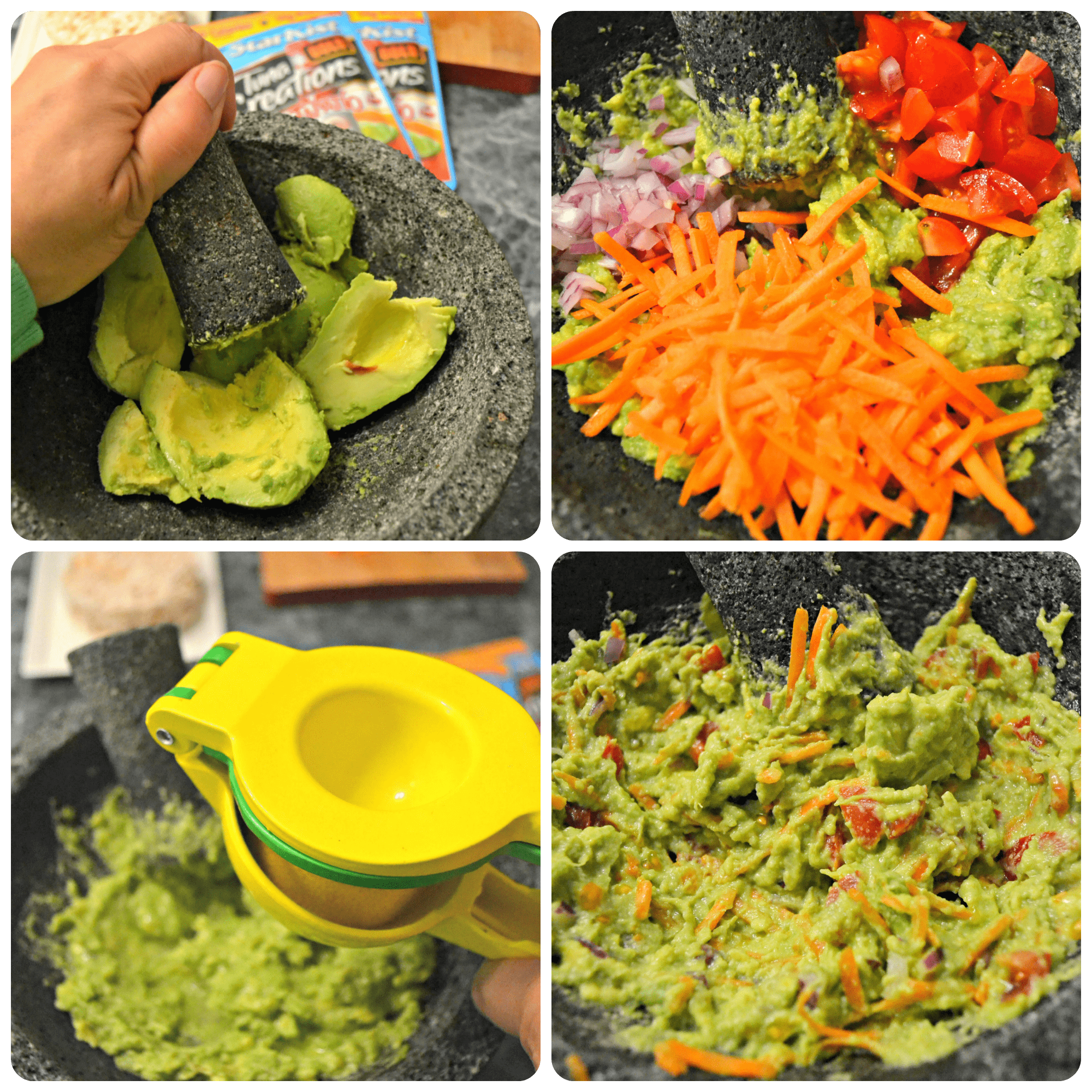 I grabbed my molcajete ( a stone mortar and pestle) and made some quick guacamole. I added the guacamole to some hearty multigrain rice cakes and added half a packet on top of the guacamole for two servings. Depending on the day and whether I had lunch, I would eat two rice cakes for my snack. So satisfying and a perfect combination of cool and spicy. Yummy food makes a happy mother.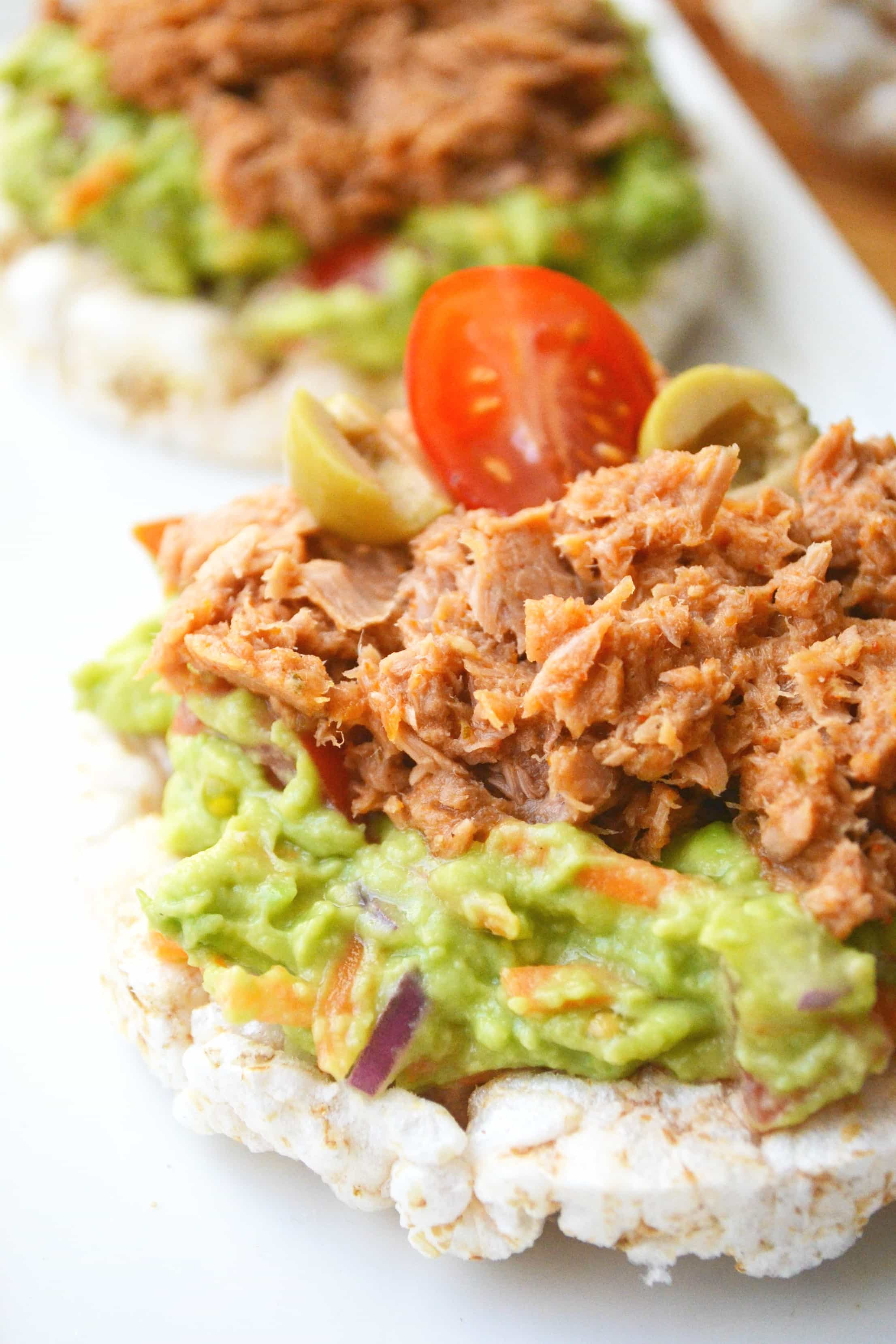 Oh, and if your husband is home, this is a winner for the father who forgets to eat. Thumbs up.
Tapatío Tuna and Guacamole Rice Cake Stacks
by Noelle Kelly
Prep Time: 10 minutes
Ingredients (4 servings)
For the Guacamole
2 avocados, peeled and pitted
4 Tablespoons red onion, diced
1/4 cup tomato, diced
4 Tablespoons shredded carrots ( prepackaged)
1 lemon, juiced
salt and pepper to taste
Additional ingredients
2 pouches of StarKist Tuna Creations BOLD Tapatio
green olives for garnish
4 multigrain rice cakes
Instructions
For the Guacamole
Add the avocado to a stone mortar and pestle or bowl, and mash with pestle or fork. Mix in the diced onions, tomatoes, carrots, and lemon juice. Season with salt and pepper to taste.
Assembly
Divide the guacamole between 4 rice cakes. Open two StarKist tuna pouches and divide each pouch between 2 rice cakes. Garnish with tomato and green olives. This can serve 2 people with 2 rice cake stacks or 4 people.

The pouches are single-serve and require no can opener and no draining, making it easy to add a BOLD protein to your favorite salads, meals and snacks…or you can just grab a fork and eat straight from the pouch wherever you are—just Tear. Eat. And Go! Visit http://starkist.com/ and follow @StarKistCharlie on Instagram and Twitter.
Related