This Skinny Hot Spinach Dip is ready in 15 minutes and can be prepared in the air fryer.
I am trying on not to become one of those people who only posts their recipes on social media. After all, I do have a blog and readers to share. I just want to update many of you who do not have Instagram but I hit my ONE YEAR anniversary on Weight Watchers. I set a goal to lose 50 pounds by August and I reached it hoping to reach goal on December 2017.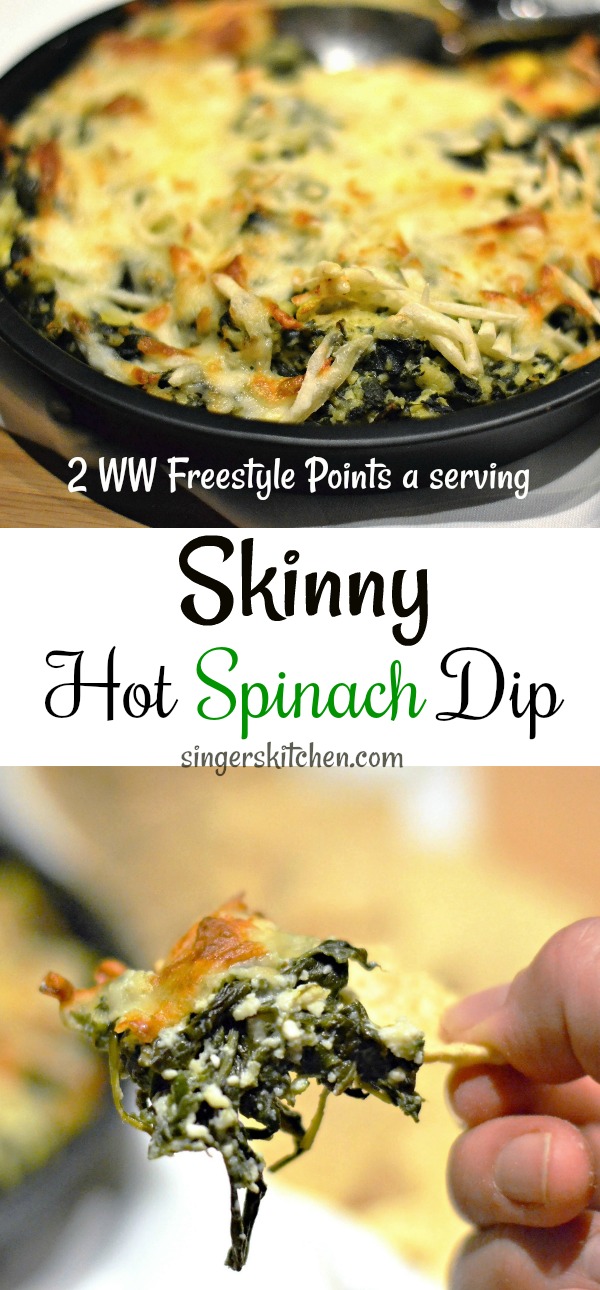 I started plateauing in August and I finally figured out why. As many might know, our life has changed a lot especially since we moved in October. I had to process packing, planning, and moving and as soon as we moved in, we had to deal with unpacking and decorating.
Here is what has happened this year.
I sprained my left ankle in April and sprained the right ankle in October.

I reached my 1st weight loss goal of 50 lbs in August

We moved and juggled life with 3 toddlers starting in August through November.

Have dealt with anxiety and high stress.

Found out 3 weeks ago that I have a huge uterine fibroid and have a planned operation this week.
It is a small list but emotionally it has been a busy and tiring year. I am super thankful that I was able to follow Weight Watchers with my husband but the plateau has not been fun. Looks like the life of high stress has taken a toll on my body creating havoc with my hormones. Hopefully my upcoming procedure will help with bringing my body back to normal.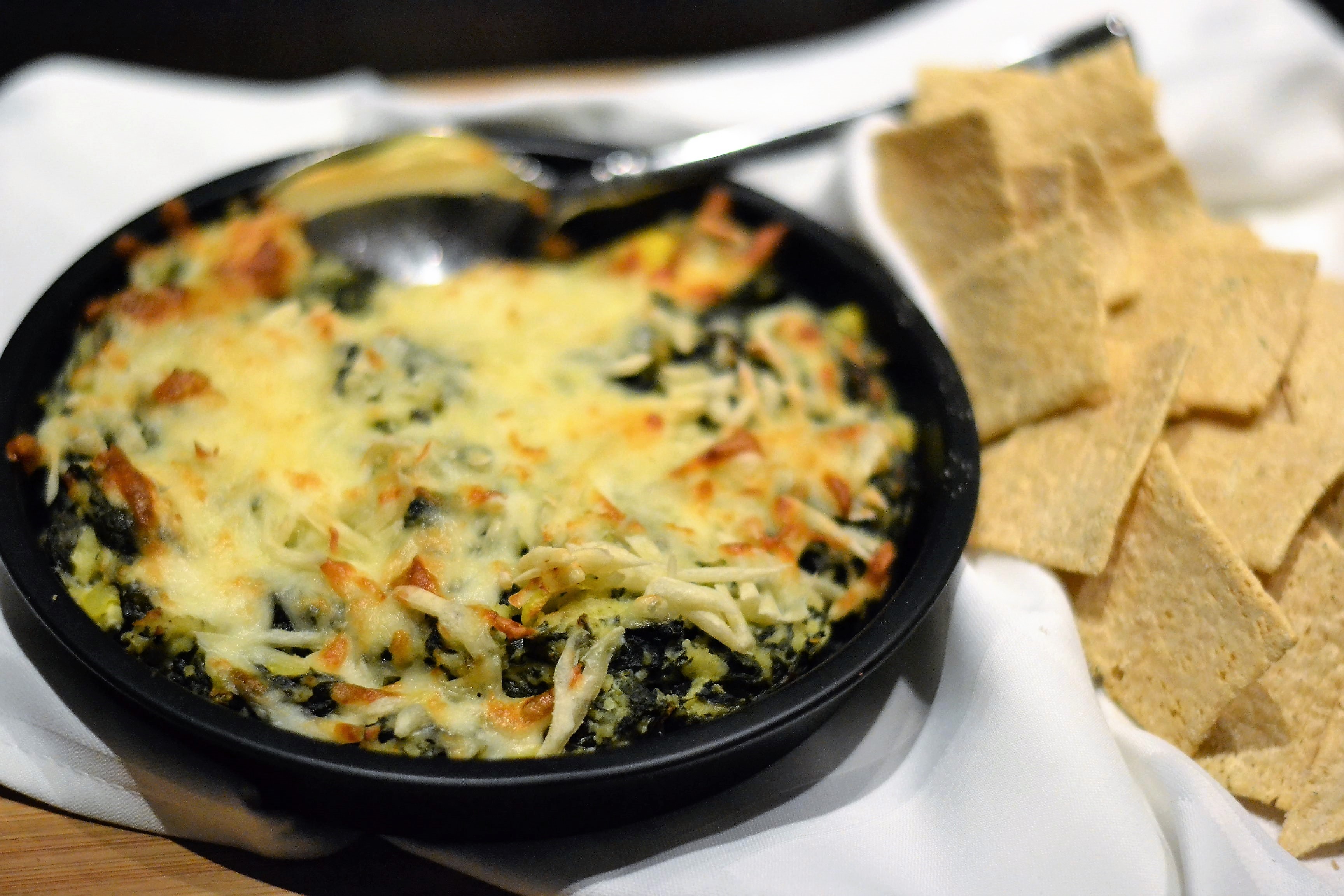 I do plan on making more changes though. Who knows about stress? Despite eating a really healthy life, I have been consuming huge amounts of coffee, something I increased with the amount of stress of life. I am planning on weaning and focusing on adaptogens, herbs and processes to stabilize stress in everyday life. You'll be reading about that soon!
Fast forward to recipes. I have been sharing a lot of my daily meals on Instagram but the time to be able to share recipes has been hard. I have been giving myself a break but now I am looking forward to some downtime, sharing with you!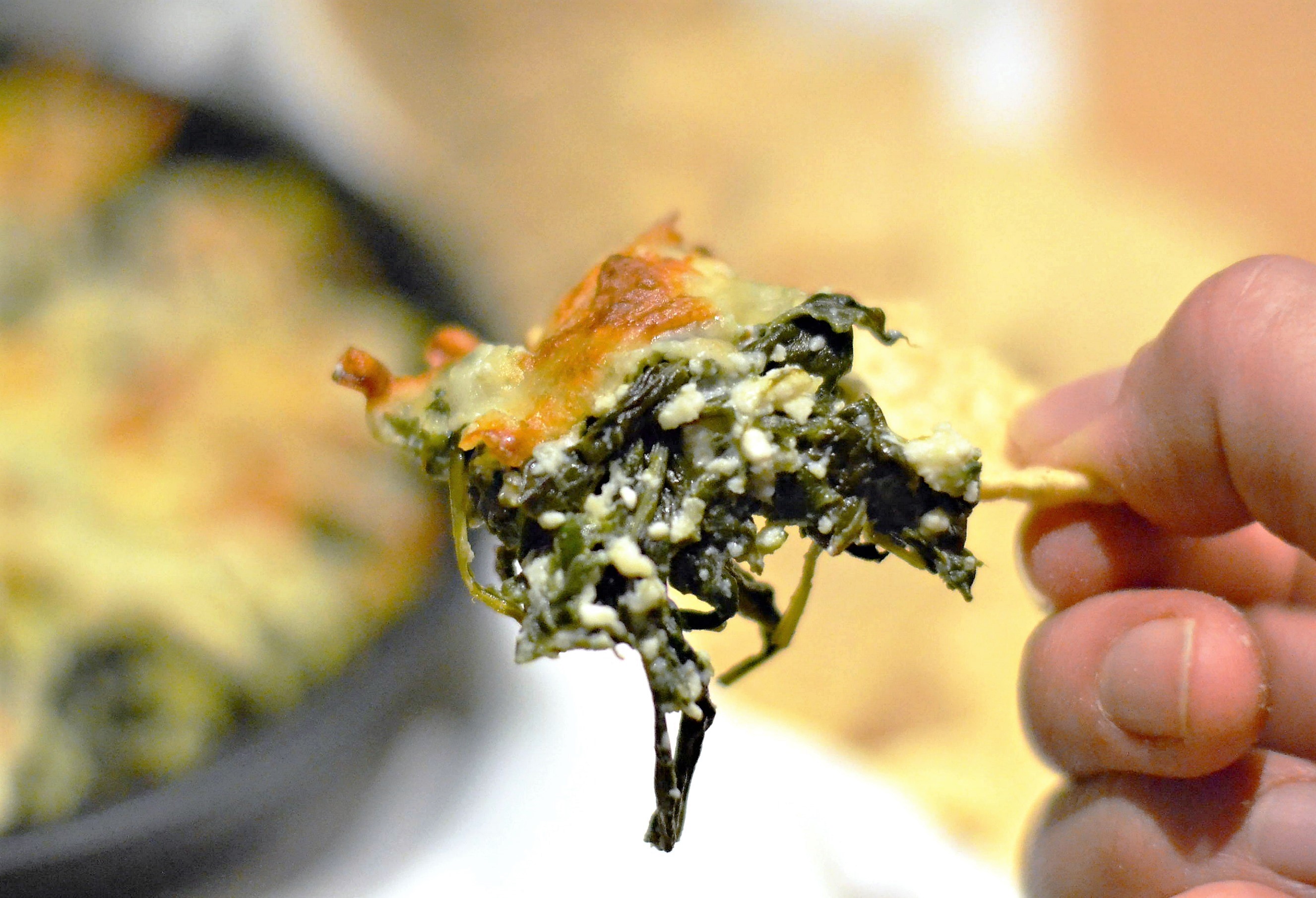 I created this Skinny Hot Spinach Dip because appetizers are my favorite thing but they are usually so high in calories. Since I did not have artichokes on hand I modified using pepperonicini peppers which gave this dip a delicious tangy flavor. The gooey factor is definitely present but make sure your appetizer is hot!
This is 2 Freestyle Smartpoints per 1/3 cup serving. I paired with Saffron Road Lentil Chips for another 3 Smartpoints for 20 chips.
Skinny Hot Spinach Dip
by Noelle Kelly
Prep Time: 5 minutes
Cook Time: 15 minutes
Ingredients (serves 4)
10 ounces fresh spinach, chopped
1 1/3 cup non fat plain Greek yogurt
2 small garlic cloves, minced
4 ounces Trader Joe's lite mozzarella cheese (divided)
1 ounce Light Cabot cheddar cheese
1 Tablespoon Light Mayonnaise
1 wedge Laughing Cow Asiago cheese
1/3 cup pepperoncini, chopped
Instructions
Cook spinach in a non-stick skillet until wilted for about 5 minutes.
Remove from heat and drain liquid in a strainer.
Place back in skillet and add all ingredients except for 1 ounce mozzarella and Cabot cheese.
Heat over medium heat until everything is heated and melted.
Drain again because there will be extra liquid. Place in a dish to place in air fryer.
Top with remaining cheese and cook at 392 for 10 minutes. Serve with lentil chips or corn crackers. You can bake in the oven at 400F for 15 minutes and end with broiling for 3 minutes.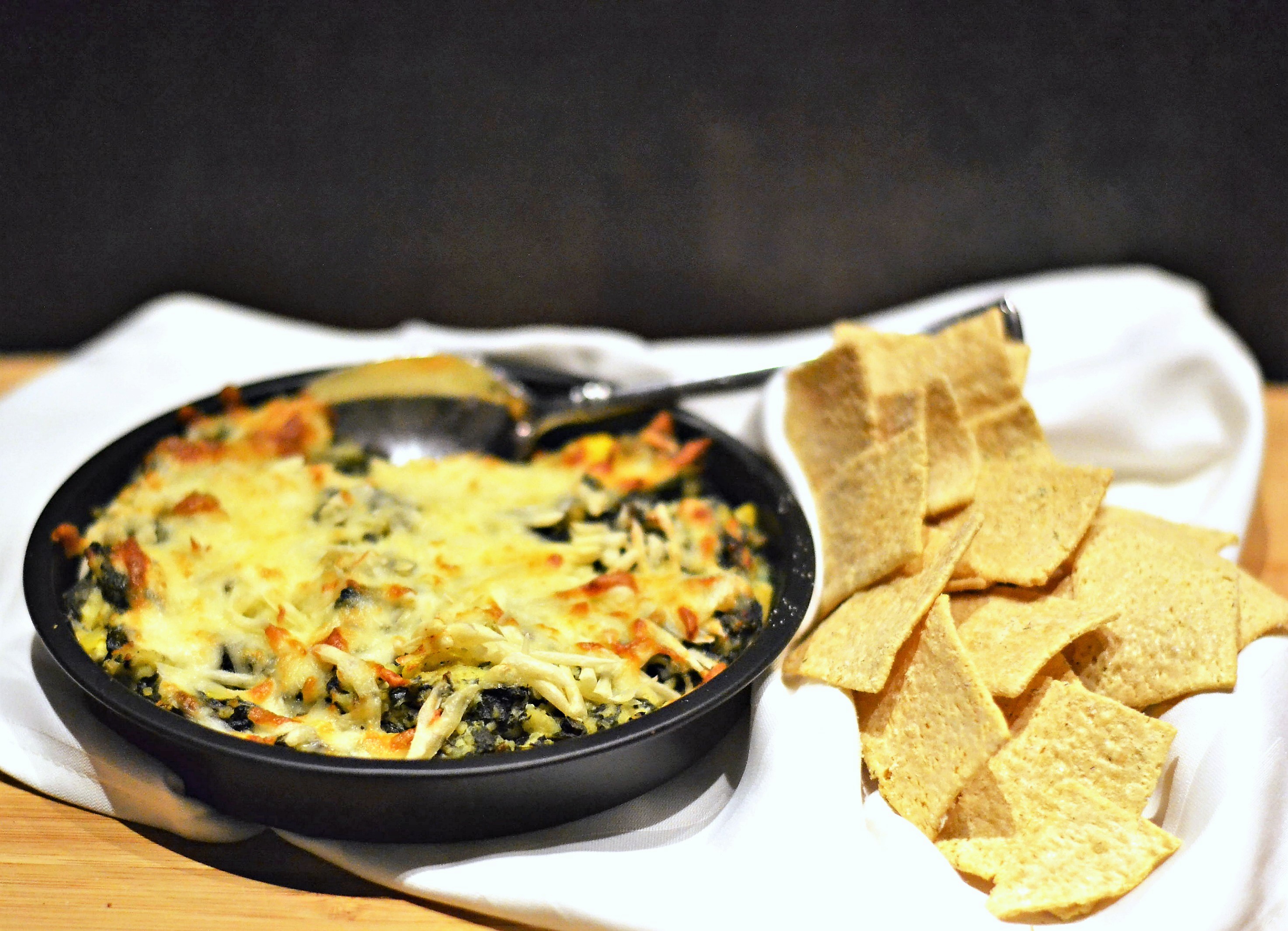 Related