Last week I was able to travel to New York on my own for 36 hours. Three weeks ago I found out that my husband was sending me to New York for my birthday. He presented me with multiple little gifts and one by one I found I was going to be attending an opera performance at The Metropolitan Opera. My husband is definitely getting better at the element of surprise.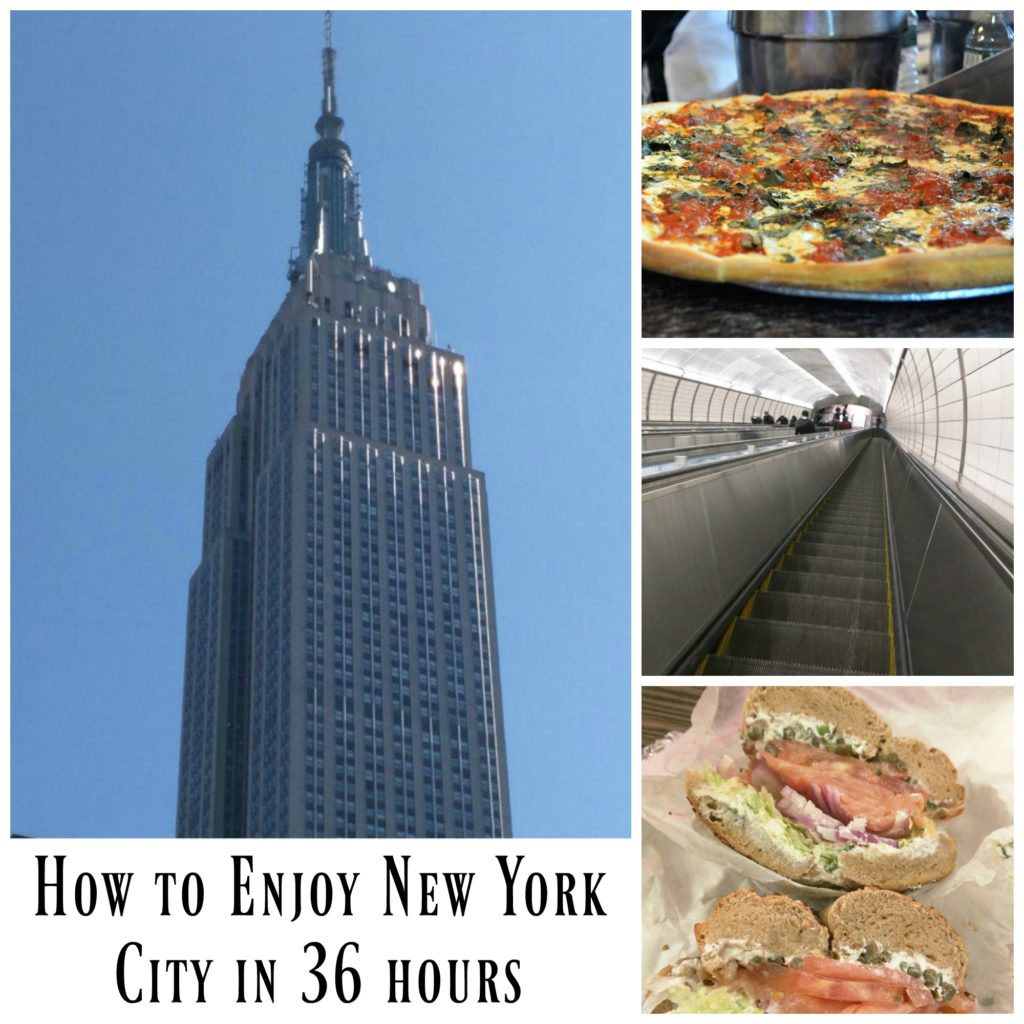 I had 1 1/2 weeks to prepare how to travel into New York and what to do while I was there in addition to attending the opera. My hotel was already booked at the 4 Points Sheraton at Midtown West so I needed to plan and map how I was going to go about enjoying my quick stay.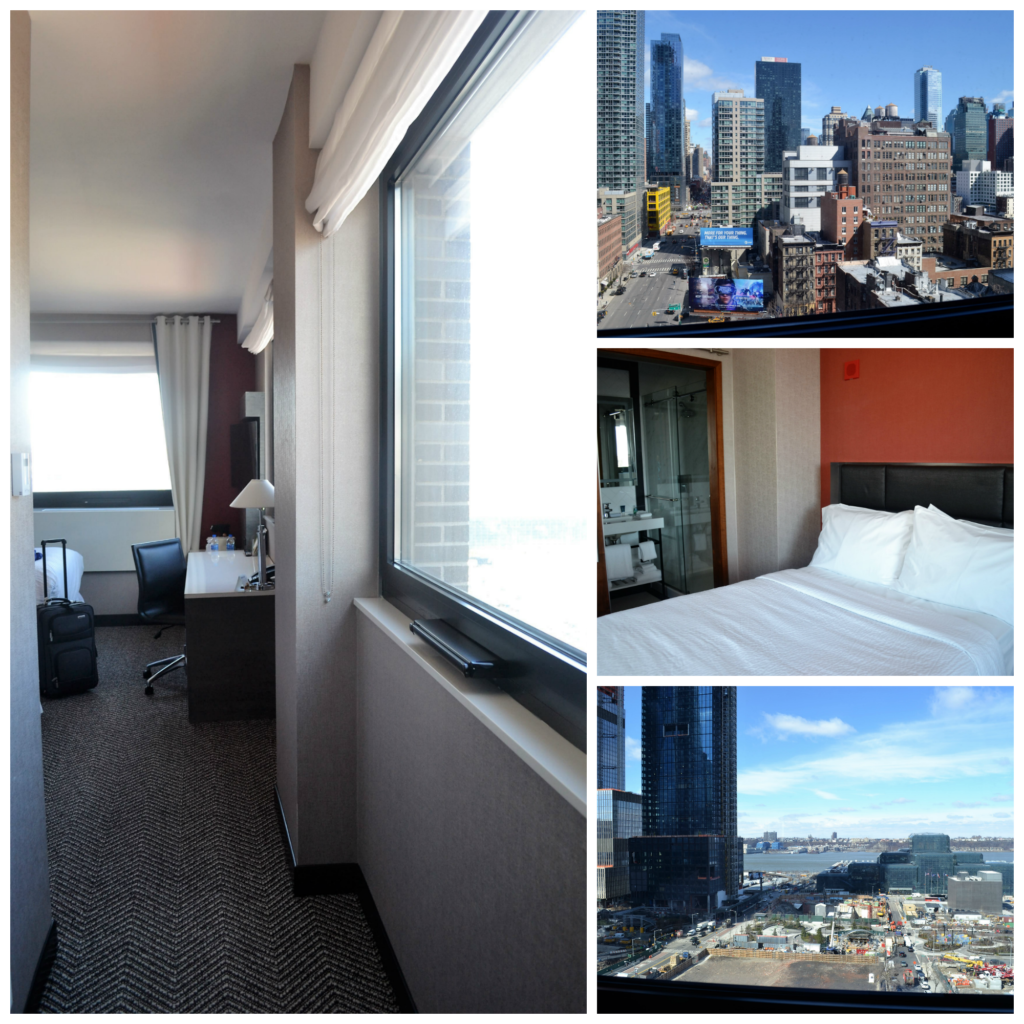 I ended up deciding to go with Megabus because I like quick, easy, and affordable. I booked my tickets online and decided to park my car in the city. In the long run, between driving, tolls and travel it ended up better for me. I love using the Best Parking App because it literally saves me money with the best rate. I saved $20 using the app, so that made me happy.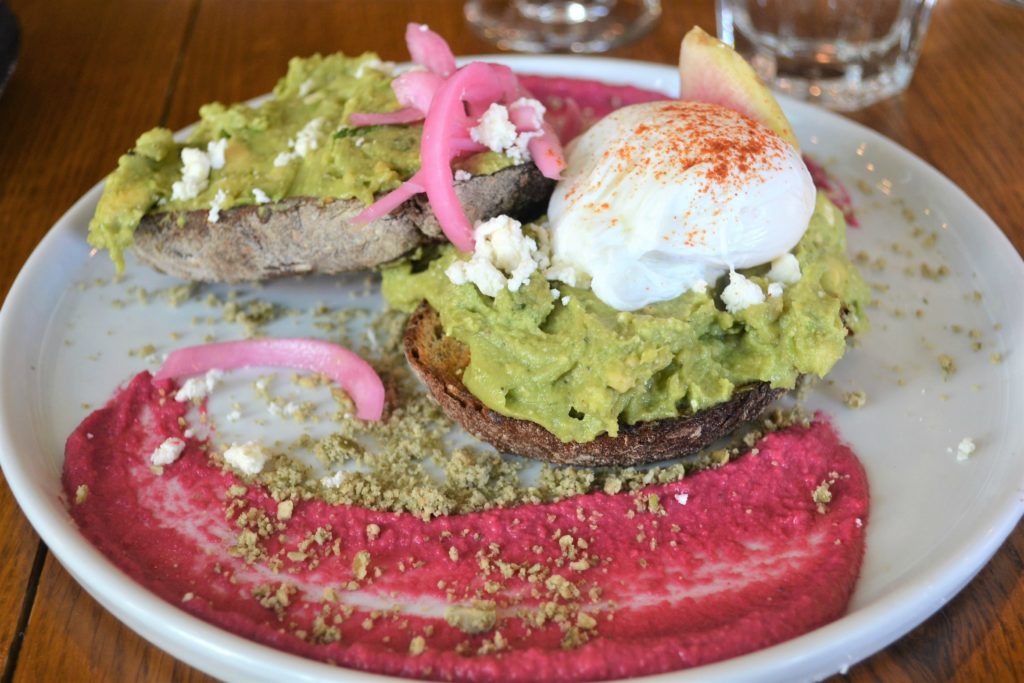 I left at 8am on Wednesday morning and arrived in New York at 10:30am between 7th Ave and 28th. I took opportunity to walk towards my hotel to enjoy the sunshine despite it being cold. I decided to stop for brunch on the way at Citizens of Chelsea. What does a mom do when she is alone? A mimosa and brunch!!!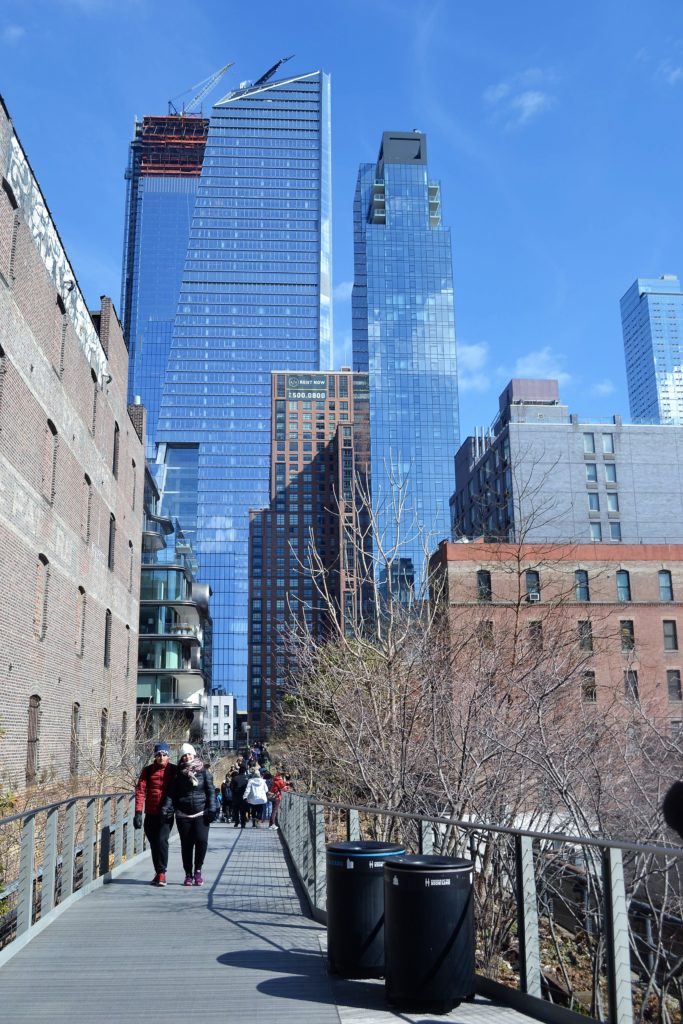 On the way to the hotel I took advantage of experiencing The High Line, a popular park that is above street level on an old rail line, with river & city views. I loved it!!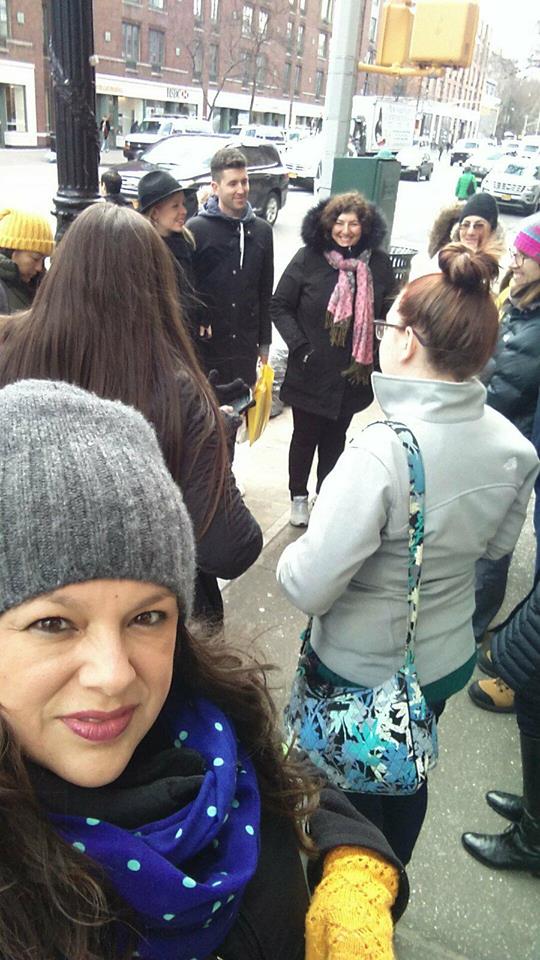 I finally made it to the hotel where I was able to check in early and freshen up before I headed to the Greenwich Village Food Tour with Free Tours by Foot. I had come across these tours through Google and decided since I did not know Greenwich Village quite well, it was ideal.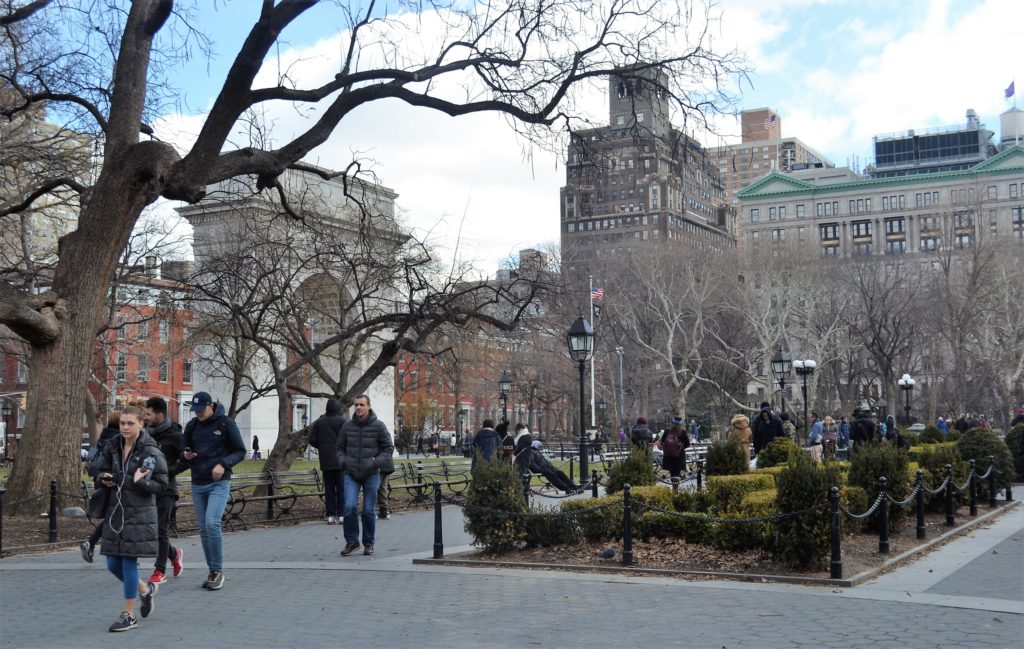 Free Tours by Foot are tours given by a tour guide, Lori, with no cost up front. We had 7 stops and at each we paid $1-1.50 per sample. By the end of the tour, we were all more than satisfied.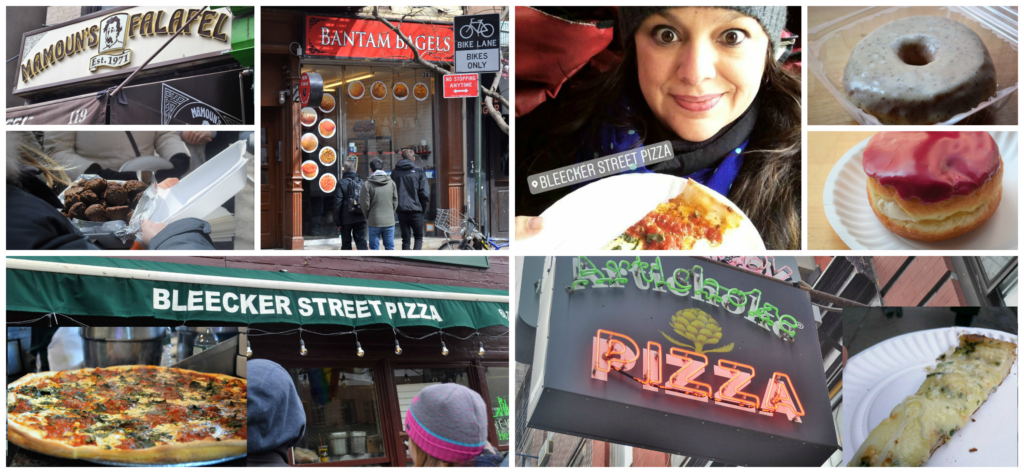 All the samples were 3-5 bites so it was impressive. At the end of the tour, our group paid Lori what we thought was deserved. It was impressive because she did a fabulous job! After 2.5 hours, I felt like wanted to know even more about the area.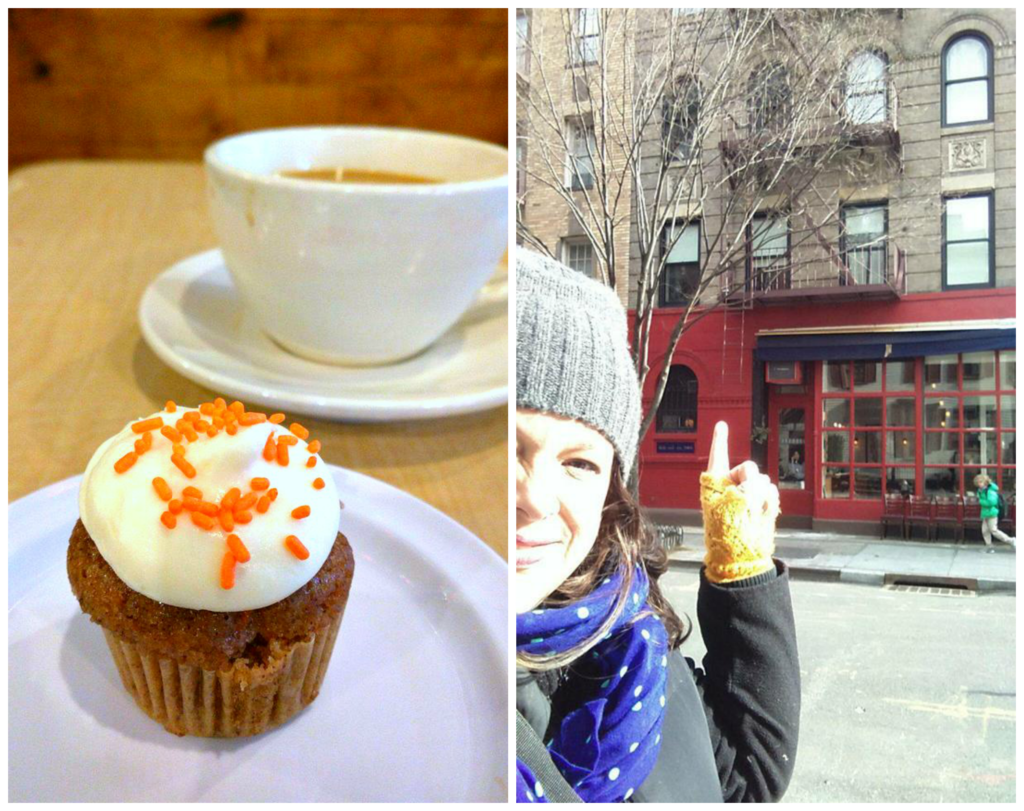 After the tour, I sat at Molly's Cupcakes and enjoyed an americano and a mini cupcake and recharged before heading back to the hotel to get ready for the opera. I passed by the apartment where Friends was filmed. I loved walking through the neighborhood so much. I ended up buying a $9.00 subway pass in order to rest my feet. I got to the hotel in time to freshen up and rest for about 45 minutes.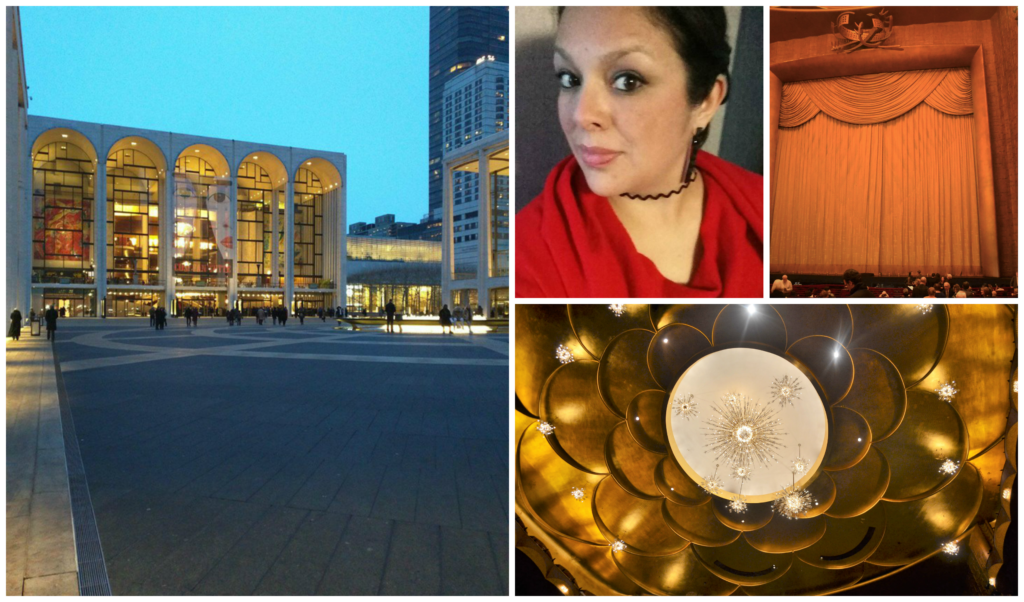 I watched Semiramide and had a chance to catch up with an old friend and even saw a friend performing in the opera itself. I didn't get back to the hotel until midnight. Talk about an adventure! It was nice to sleep in a nice bed and to sleep in the next day.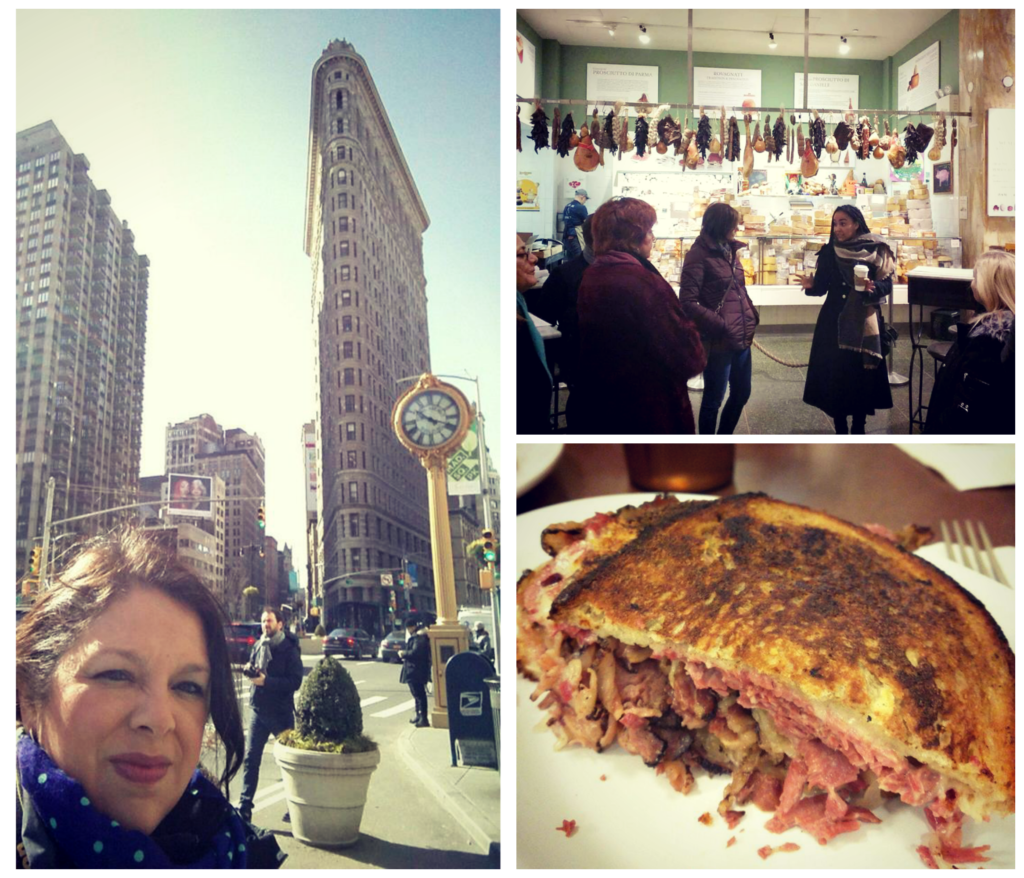 The next day I took my time getting up but I had coffee and checked out of the hotel before heading to an architectural and food tour around the Flatiron District. Thursday was a lot of windier and gustier despite the sunny day but I am glad I had an extra jacket and gloves to keep warm as we walked around the area for 3 hours. I had a chance to check Eataly for a bit but I totally would go back to have a bite to eat or just people watch.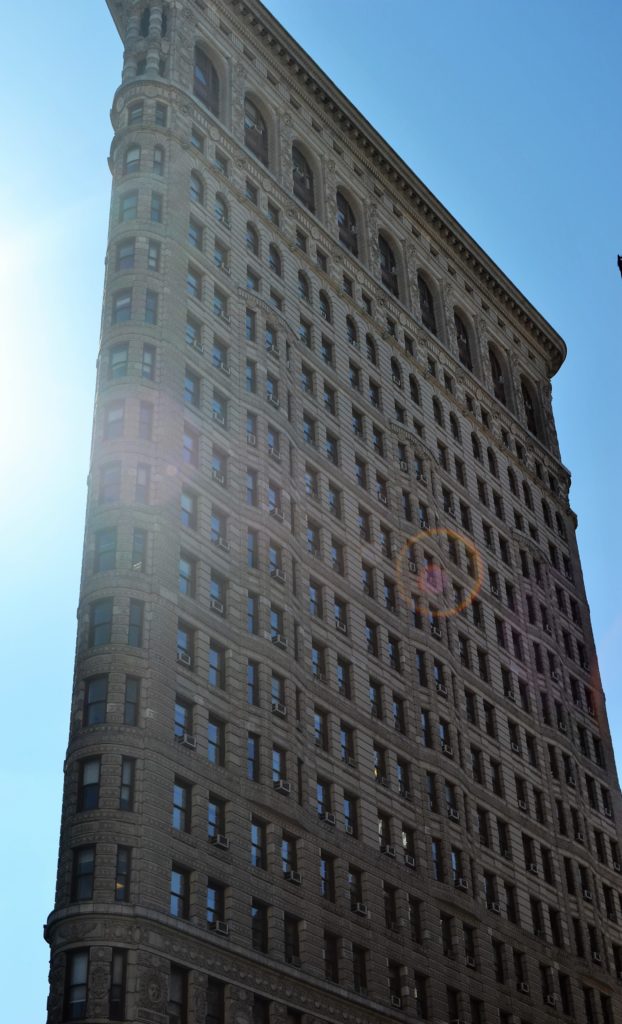 Since we did plenty of walking through Flatiron District and Union Square I decided to walk back towards the Javit Convention Center because I was leaving with Megabus in that area. I took my time walking and people watching before catching a bite to eat at Best Bagel & More.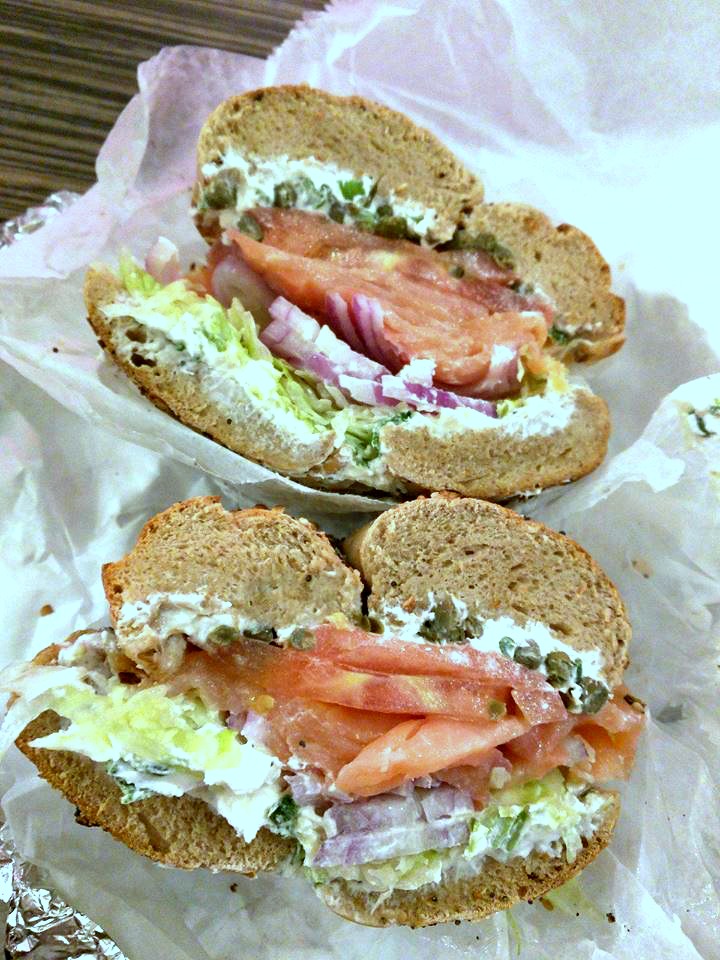 I had the biggest bagel sandwich with cream cheese and lox that I have ever seen. There is definitely a HUGE amount of options where to eat while walking in New York. Since I am a huge Instagram lurker, I find inspiration and ideas through there and Yelp.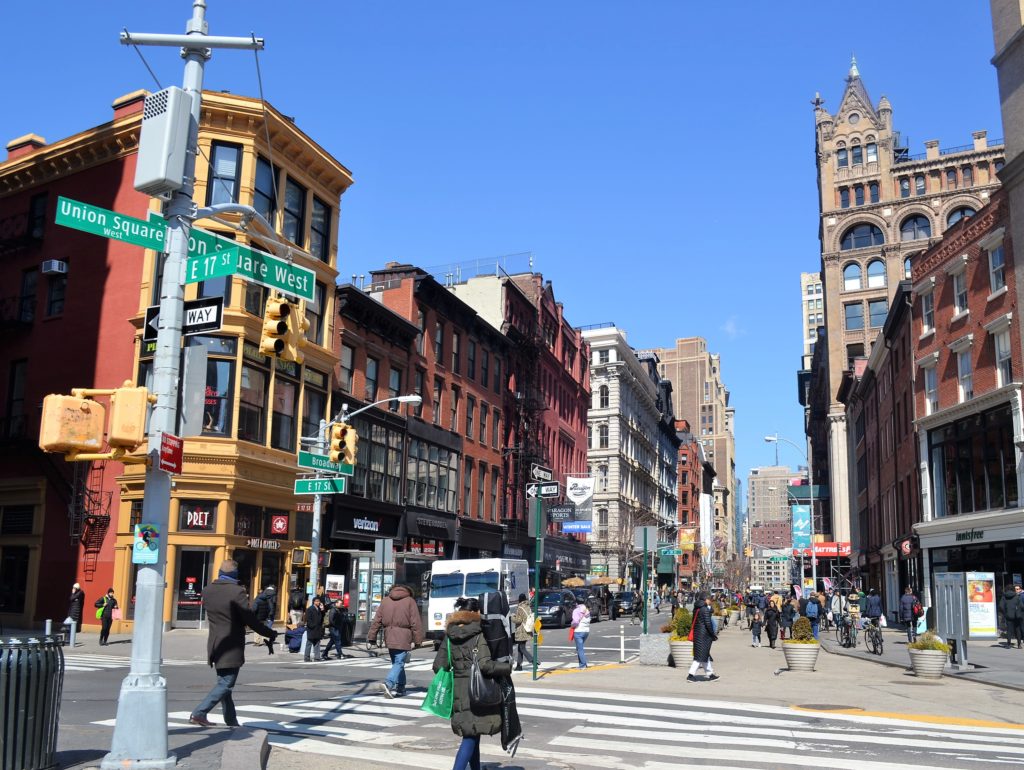 I definitely stuck with trying new places but I definitely do not think I overdid it. My second food tour gave me a glimpse of areas to eat next time, but I did not have the time to sit at a restaurant. Ideally, I wanted to travel to NYC with a friend but it did not work.  Truthfully, I was a bit anxious about going to NYC by myself even though I have been twice before. It is hard to travel without my little family knowing they are always with me. If I had my husband or a girl friend, I think I would have relaxed a little more. I look forward returning in May to celebrate our 10th anniversary.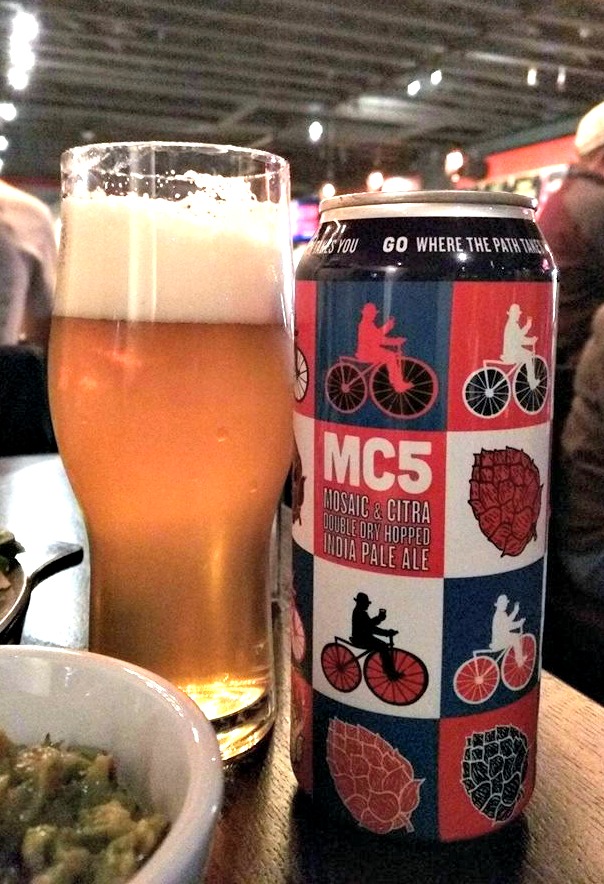 I returned back home in time to meet a friend at a new pub which then completed the 36 hours. Thankful to have an adventure especially being able to log in 17 miles over those 36 hours. Best exercise ever.
Related