It has been 7 months we have moved from Chester County and I have to say that I miss so many aspects of the area. I had a chance to meet up with a friend I had not seen in more than a year. I go halfway point ended up being in the West Chester area. Even though my husband works in the area, I do not need to visit, but I realized I missed being in downtown West Chester.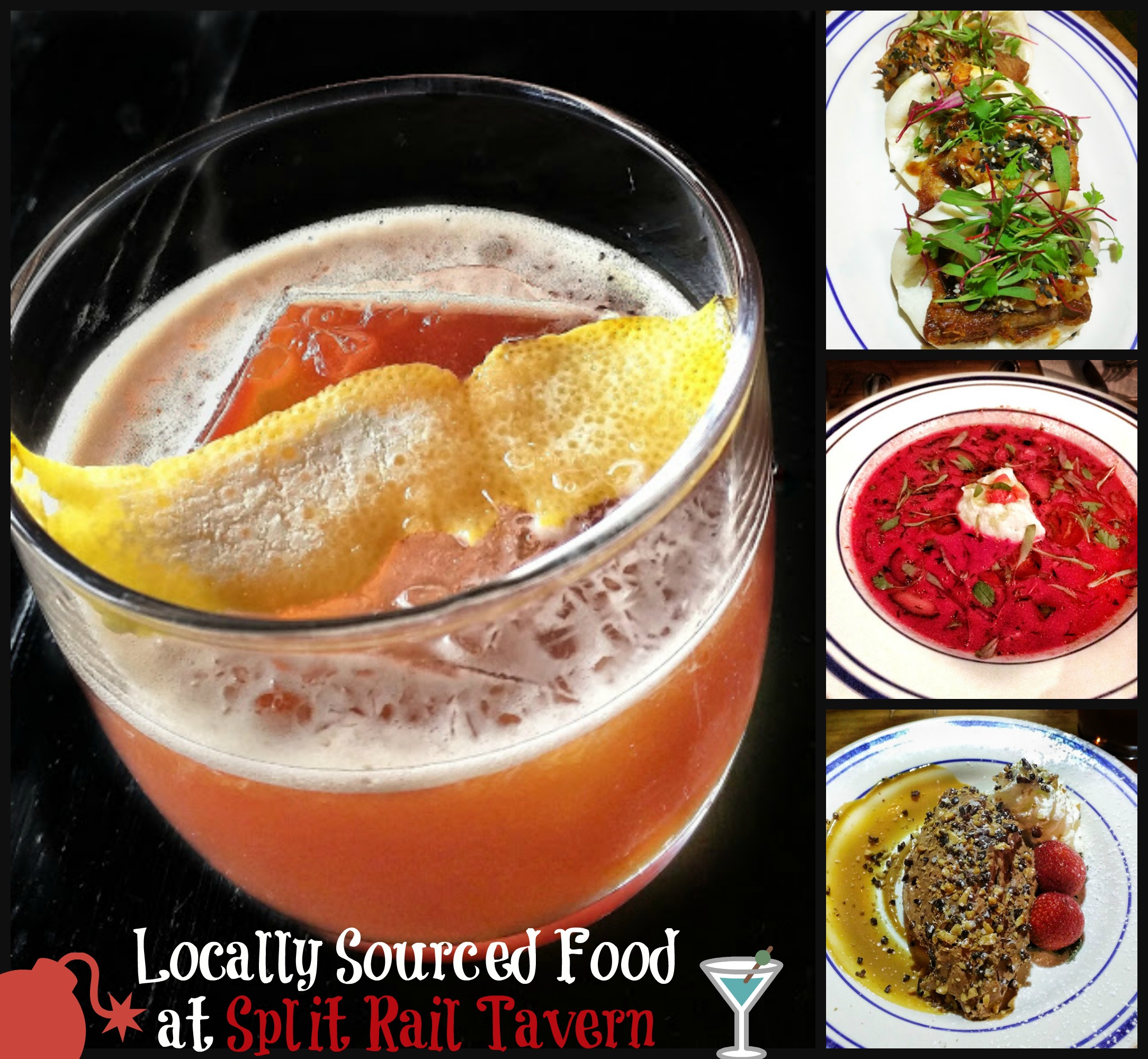 It was not hard to choose a place to eat especially when I wanted to introduce a friend to a new place. The Split Rail Tavern is a great bar that offers amazing local sourced and seasonal fare. Even though I had not been to the bar in close to a year, I was happy to finally be back only to find such delicious new dishes.
When you enter The Split Rail Tavern, you are greeted with an intimate bar setting. The bar is bustling with people enjoying their drinks while others are dining in surrounding tables. While other restaurants might have outdoor dining, this bar creates fun cozy environment to enjoy good drinks and delicious meals.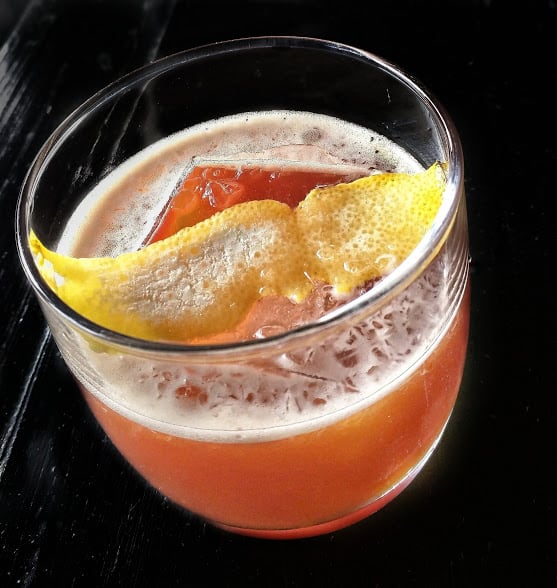 We started out with a special drink advertised in the bar menu called Paper Plane. It ended up being a favorite of mine that I have tried to copy at home already! Anything whiskey-based is my favorite right now. This particular drink was spectacular, with a fruity/citrus flavor. It ended up being the drink of the evening.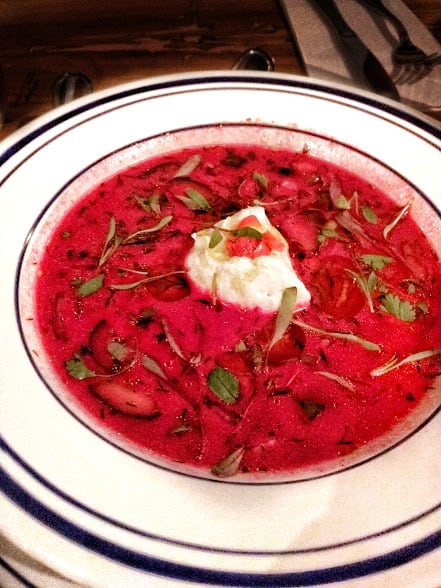 Let's get to the food though. We decided to split a few starters in order to experience the newer menu items. We had a cold beet soup with pickled shrimp and a pineapple cucumber salsa. This was definitely an amazing and unique soup with a variety of flavor profiles. I would order this anytime!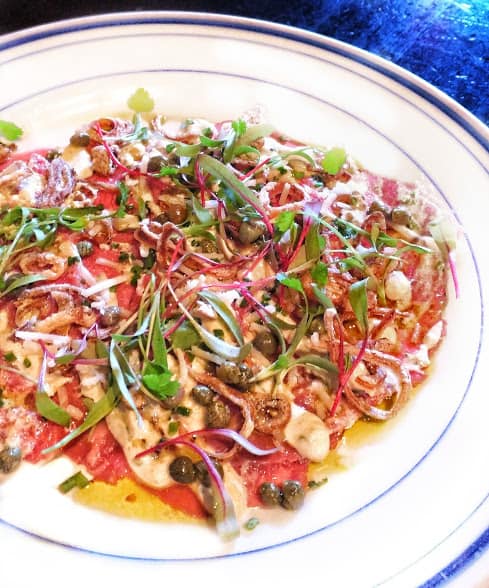 The Beef Carpaccio was next, consisting of Wagyu organic beef, tuna mayo, capers, fried shallots. If you had told me I would be eating raw meat six years ago, I would be laughing at you. I have, since then, enjoyed beef carpaccio several times and at different restaurants and each time it has been a tasty experience. The quality of meat sure makes a difference but the additions to each dish make an additional presentation.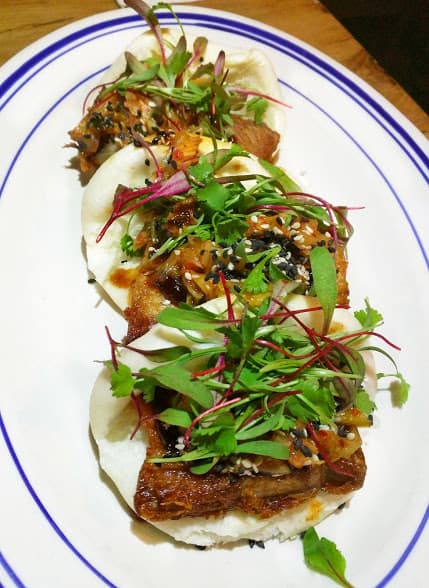 The Pork Belly Steamed Buns melted in our mouths. The combination of flavors with the soft dough of the bun was simply amazing with each bite. The pork belly was braised and was served with kimchi, hoisin and cilantro. I always like trying something new because I can then appreciate it better and share with others.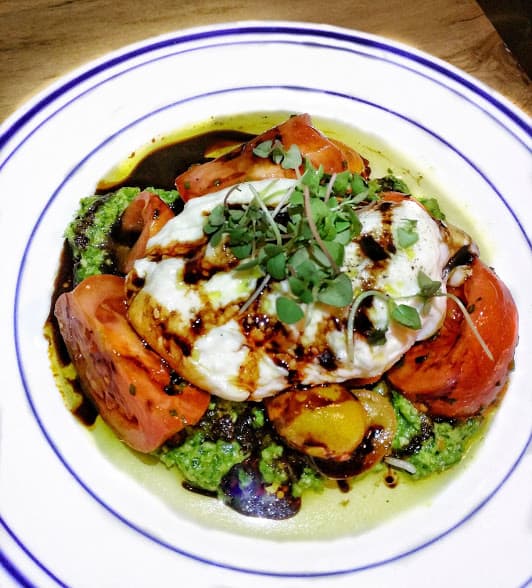 Burrata Caprese is a newer item on the menu. It was such an elegant presentation, I was afraid to even taste. I have heard so much about burrata but I have not had a chance to taste it until now. A traditional caprese is usually served with fresh mozzarella but the chef at The Split Rail Tavern took it another notch up, serving it with burrata. The cheese was so creamy and buttery. It paired well with the heirloom & mixed tomatoes, sun-dried tomato vinaigrette, arugula
almond pesto, balsamic reduction, and micro basil. If I had a choice, I would go back for lunch and simply order this dish. The arugula almond pesto was so flavorful and balanced well with the sweetness of the balsamic reduction and the tartness of the vinaigrette.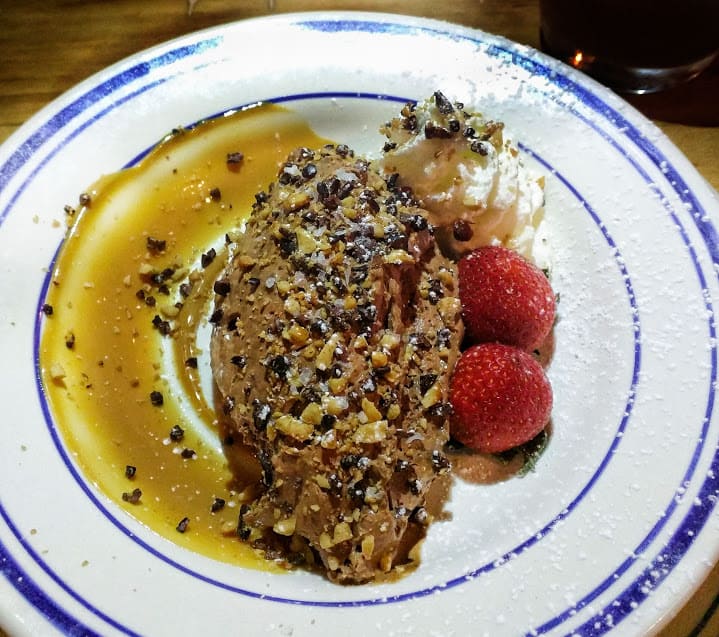 We ended the evening with dessert because you can't leave a place like The Split Rail Tavern without trying a new creation. The chocolate mousse was served with a side of caramel and was sprinkled with chocolate chips, crushed walnuts and sprinkled with sea salt. It was a lovely combination of light texture with a rich chocolate flavor. I think we fought for the last bite.
If you get a chance, go an experience The Split Rail Tavern with a girlfriend or with your spouse. Between the drinks and what the menu offers, you really cannot go wrong. In addition to homemade signature cocktails, the bar boasts 22 draft lines, with 8 wines on tap. There is something for everyone. They also offer brunch on the weekends with different menu options. There is something for everyone. I am just glad that the menu lists dietary options.
The Split Rail Tavern
151 N Walnut Street
West Chester, PA 19380
Related