It is officially summer and it is time to make cool and delicious salads to even out the cookouts and parties we will be attending. When it comes to a salad, I must have variety in order for it not to become monotonous. There is nothing boring about this Buffalo Chicken Chopped Salad with Tangy Ranch Dressing. You will definitely fulfill your wings craving with this salad.
This recipe is being entered for a contest with Budweiser.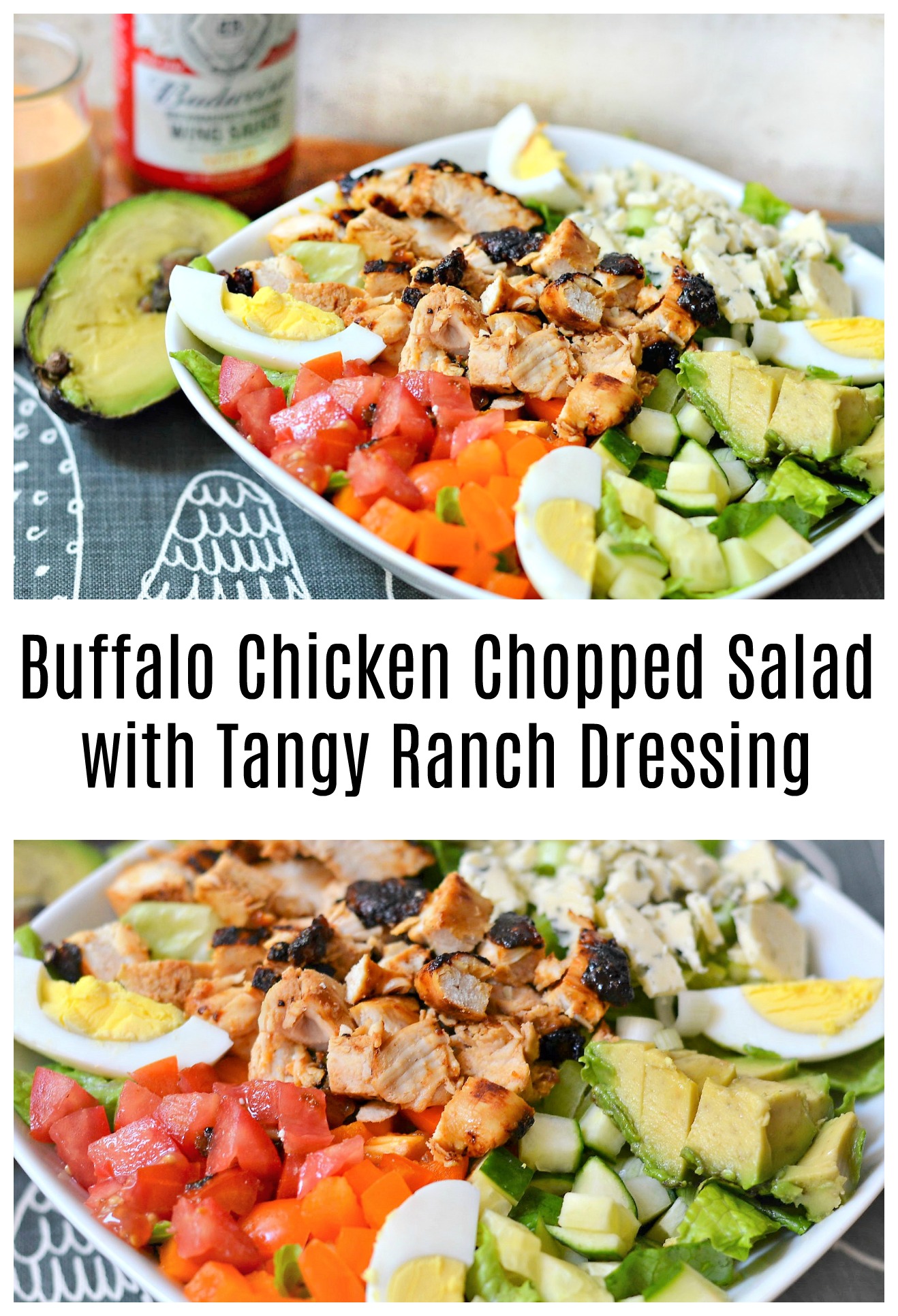 Ever since I started having kids, I knew that the cooking process would take a hit. It would mean making quicker meals or even cut the corners when creating dishes. Now that I have three girls ages 3 thru 6, I really try to create meals that are simple, quick, and super delicious. I think food should be visually appealing so then the time it takes to make a meal and then present it becomes an art for me.
Don't make fun. Really. Here I am a former volleyball playing, opera singing, jewelry making woman who now only has time keeping her house in order, cooking lovely meals, and raising her lovely kids. Why not switch the artistic part of me in the kitchen? It is my creative outlet and I love it!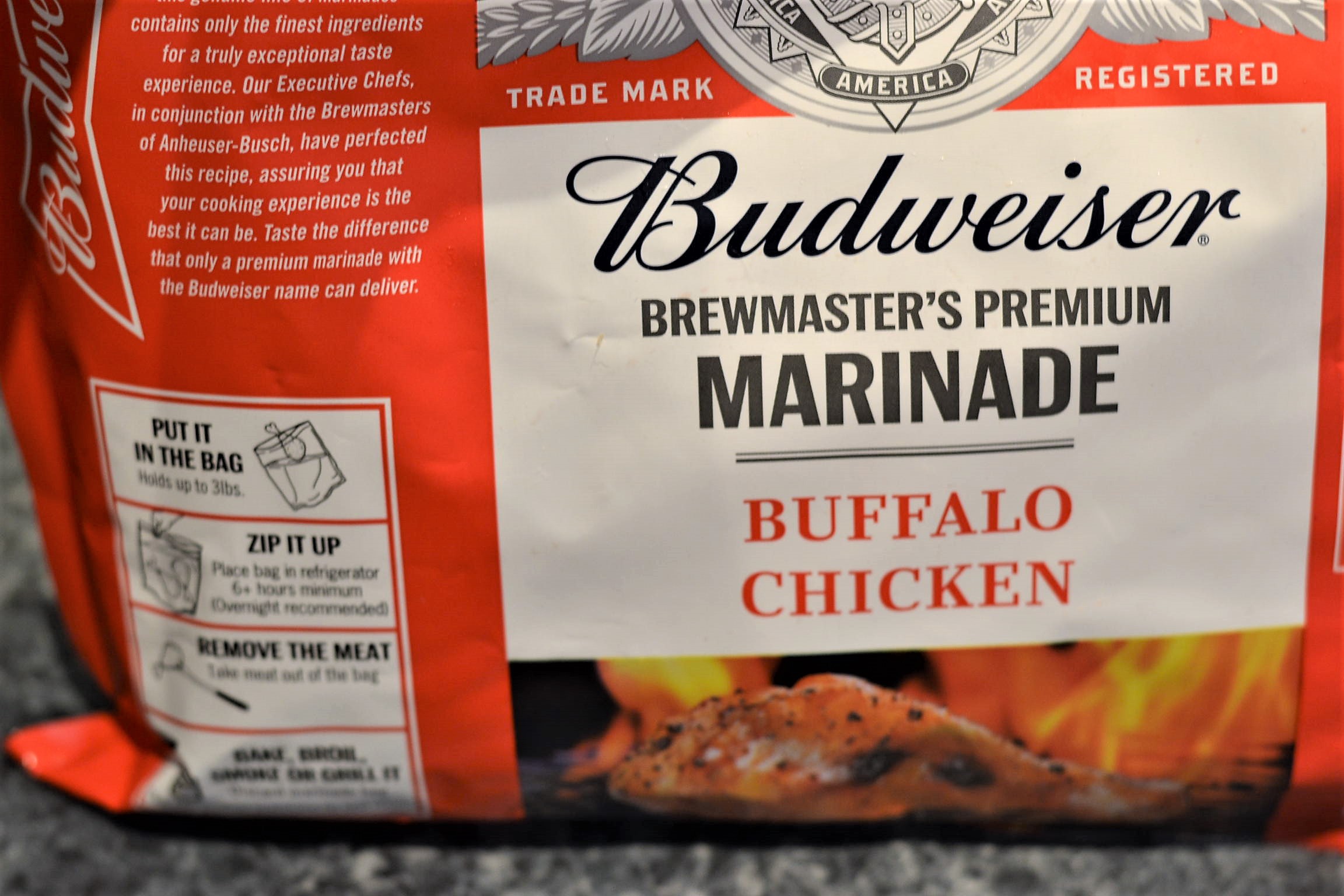 When Budweiser challenged me to create a recipe with their sauces and marinades I was intrigued. Budweiser has a whole line of BBQ, Steak and Burger, and Wing sauces that gives so many choices for different palates. Budweiser also offer season-packed pouch marinades to just add your meat, place in fridge overnight.
I chose to try the Budweiser Buffalo Chicken marinade and Wing sauce because I hardly find myself every having it or choosing it at restaurants. When I do eat it, I remember how much I like it.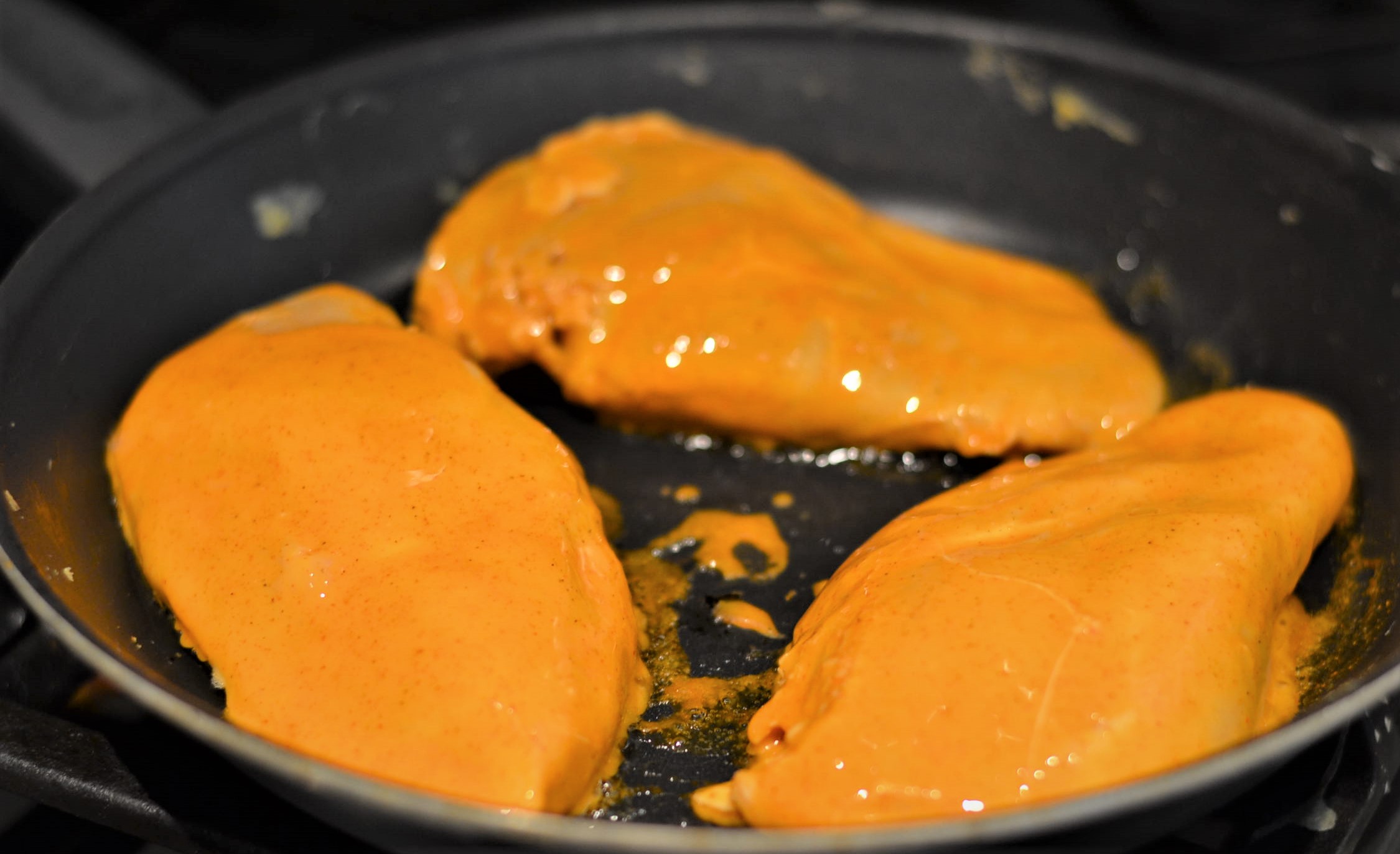 I added 3 pounds of chicken breasts in the marinade pouch and allowed the chicken to marinade overnight. All I had to do the next day was heat my pan and cook the chicken. I pan-grilled the chicken for about 10 minutes, even though I used a meat thermometer to check the last temperature.  There was definitely some nice char on the chicken that made for a great tasting and moist chicken. I allowed the chicken to rest before chopping it.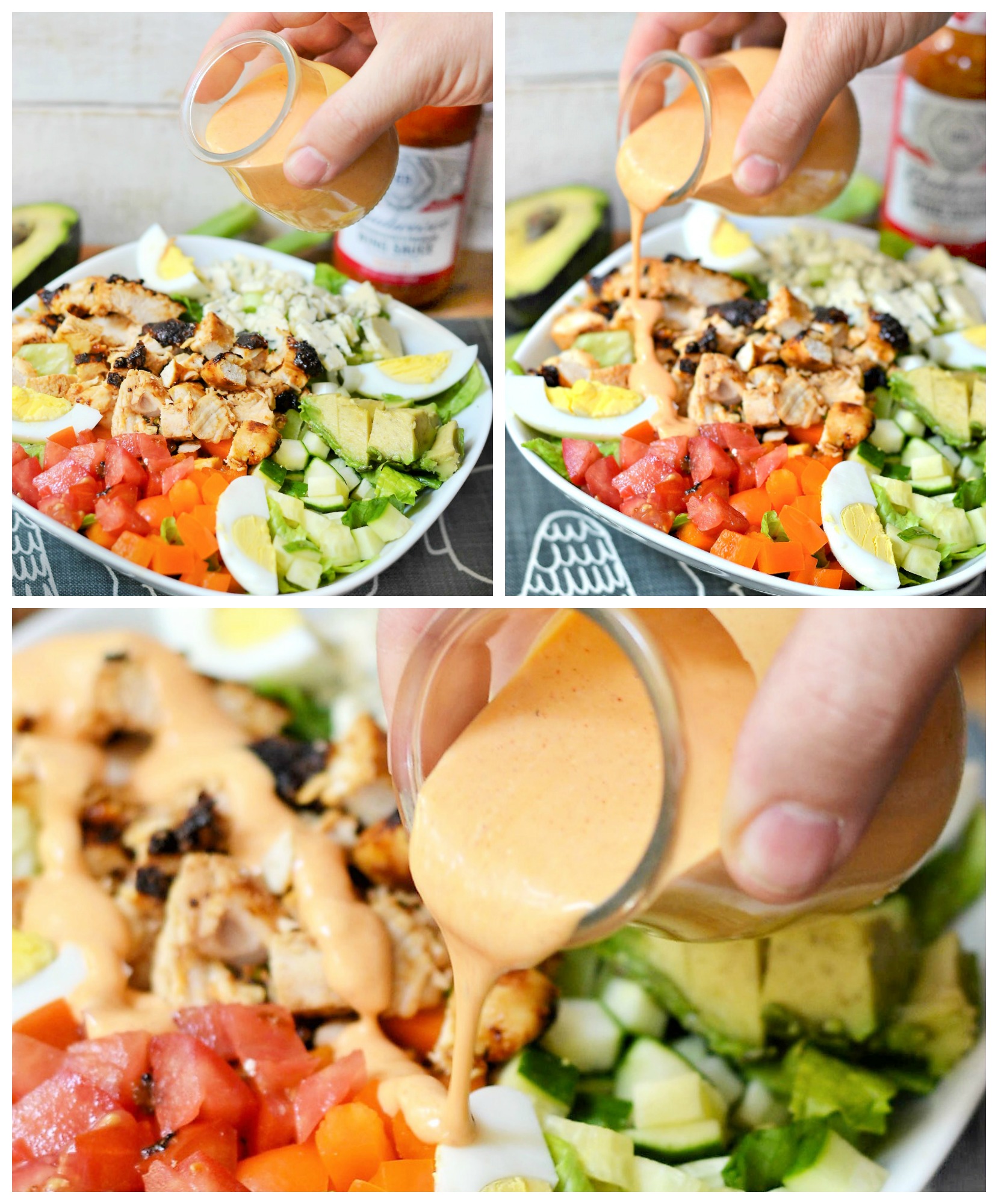 Since I like salads so much, I made a chopped salad for Father's Day. I included tomatoes, cucumbers, peppers, hard-boiled eggs, crumbled blue cheese, green onions, and the chicken. I then whipped up a simple dressing with my favorite ranch dressing. I mixed in some Budweiser Mild Wing Sauce with Ranch Dressing and presto, my dressing was ready to be added.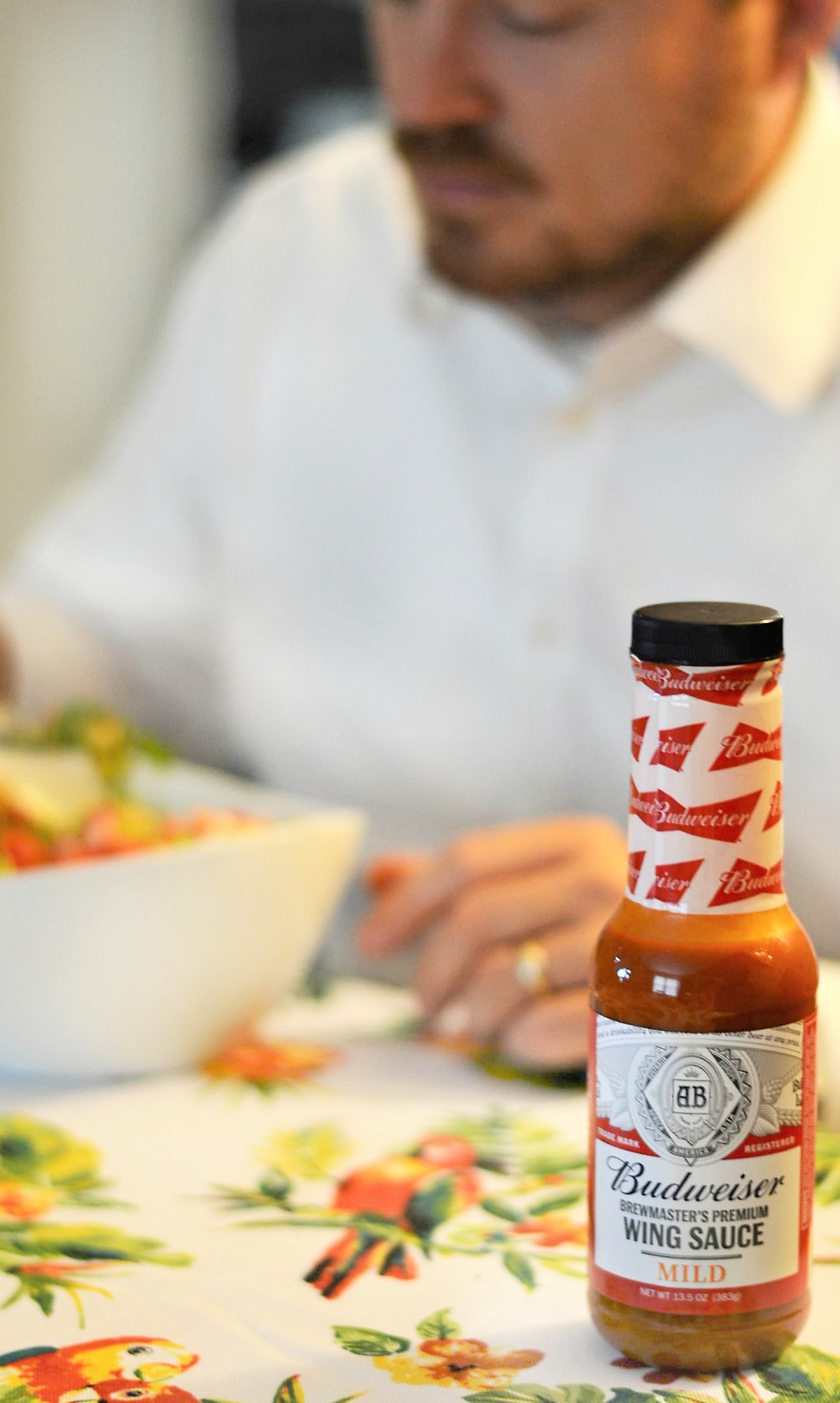 How do I make this salad happen? I usually feed my kids beforehand on certain days so that I can have the kitchen to myself. It works and we have happy kids and happy parents. Thanks Budweiser for the lovely line of sauces and marinades. Make this salad and then tag me using this hashtag so I know you made it : #singerinkitchen.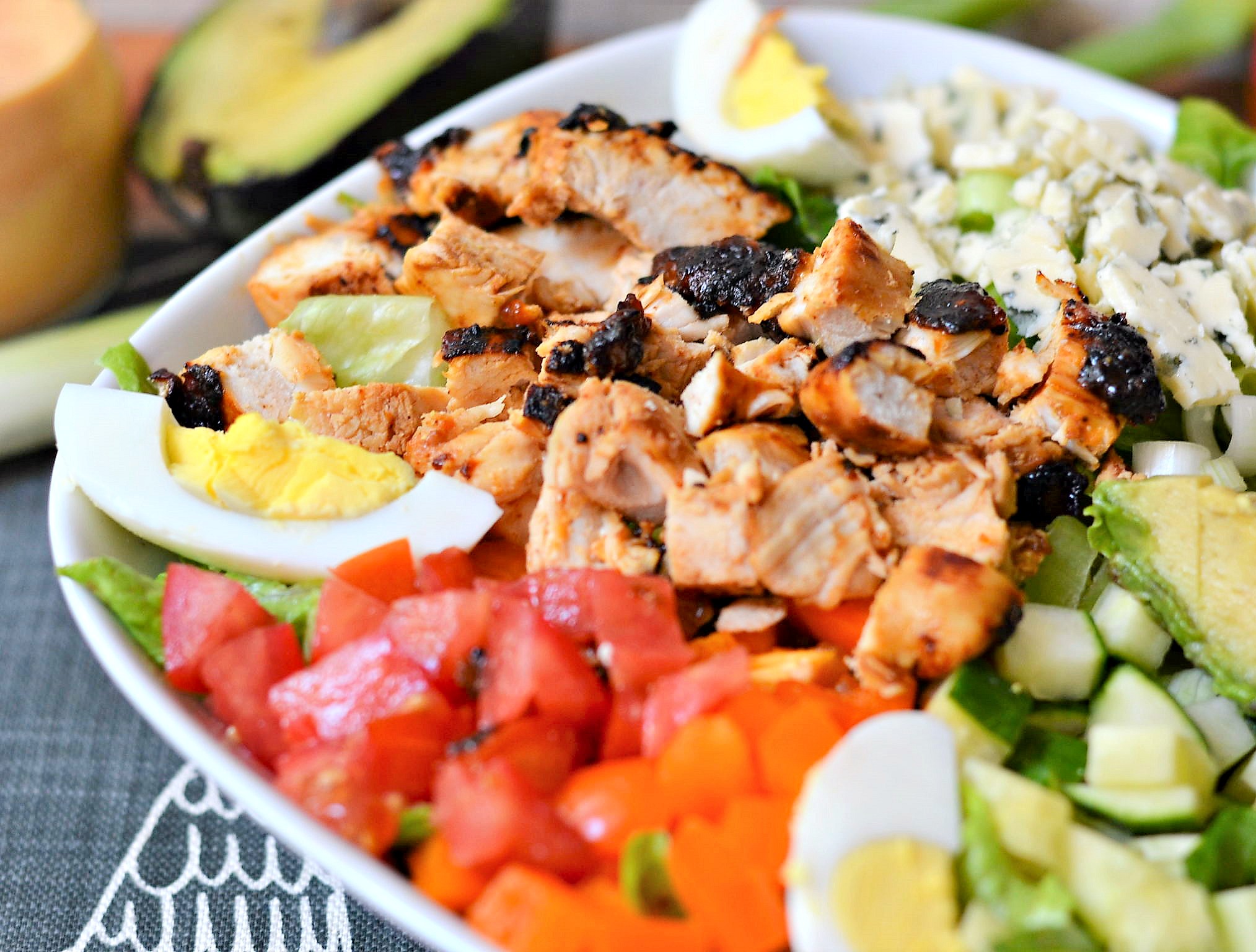 Buffalo Chicken Chopped Salad with Tangy Ranch Dressing
by Noelle Kelly
Prep Time: 30 minutes
Cook Time: 10-15 minutes
Ingredients (2 large dinner salads)
3 pounds of chicken breasts, pounded using a meat mallet
1 Budweiser Buffalo Chicken marinade pouch
4 cups romaine lettuce, chopped
1/2 cups English cucumber, peeled and chopped
1/2 cup orange or yellow bell pepper, seeded and chopped
4 tablespoons green onions, chopped
1/2 cup blue cheese crumbles
1/2 cup tomatoes, chopped
1/2 avocado, peeled,pitted, chopped
2 hard-boiled eggs, cut in 4s
Dressing
1/2 cup low-calorie ranch dressing
1/2 cup Budweiser Mild Wing Sauce
Instructions
Preparing and Cooking Chicken
The marinade pouch holds up to 3 pounds of chicken. I went ahead an marinated that amount and only used about a total of 10-ounces of chicken for the meal. I saved the rest for other meals.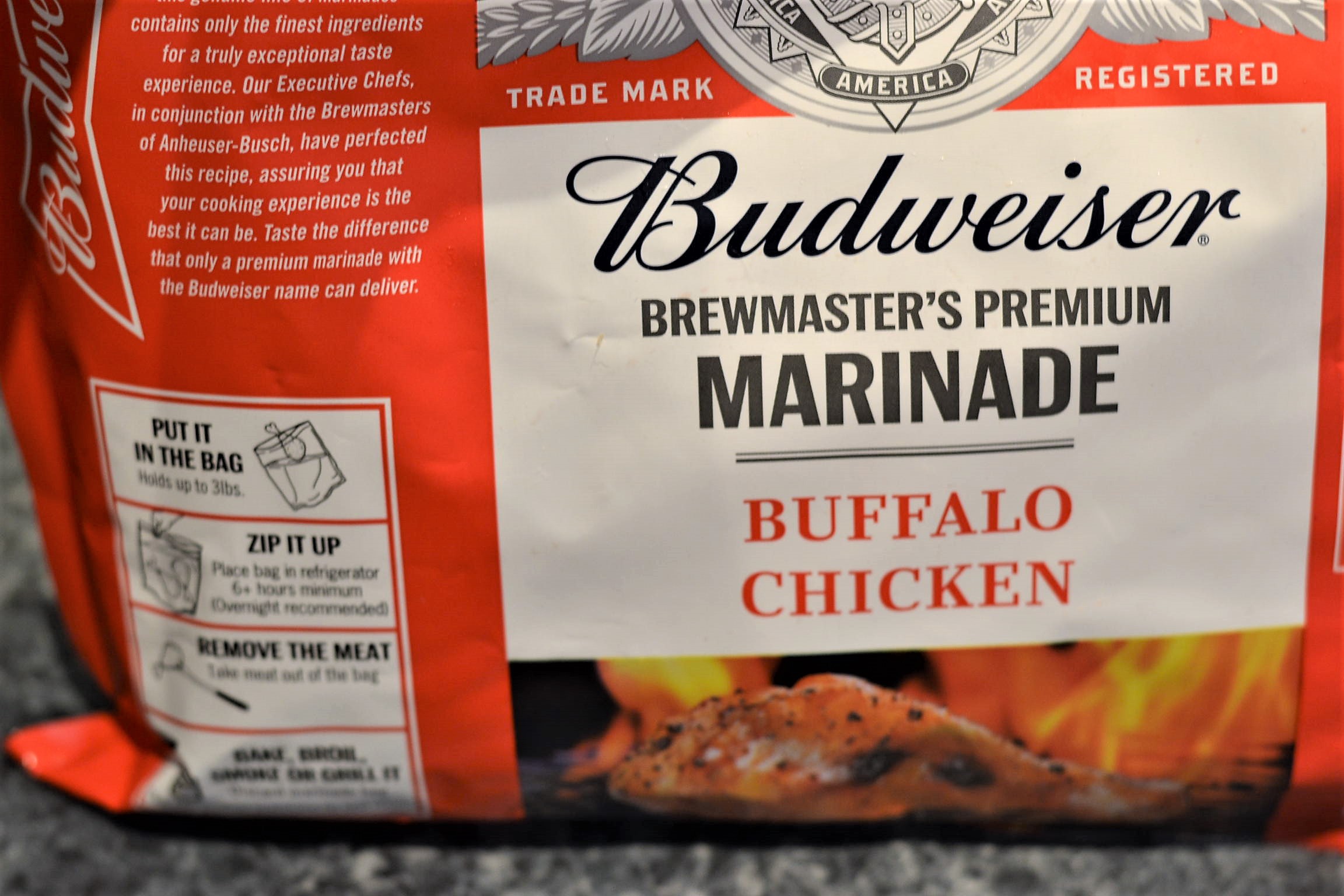 Place 3 pounds of chicken in the pouch, seal and place in fridge overnight. Next day, pre-heat a non-stick pan with about 2 teaspoons of oil. Remove chicken from the pouch and discard marinade pouch. Add chicken to the pan and cook chicken about 10 minutes or until meat thermometer reads 165 Fahrenheit.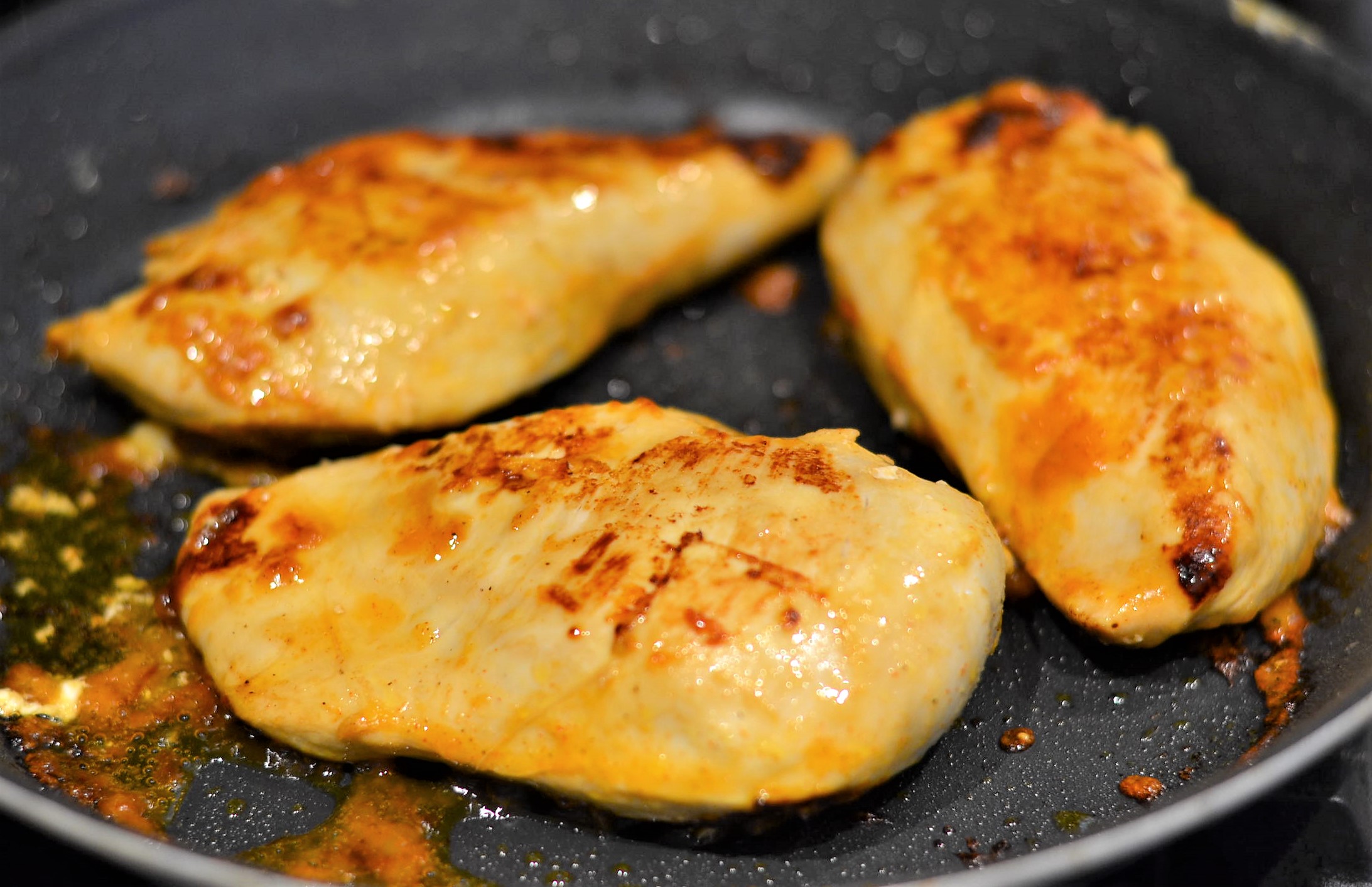 Salad
Chop all your veggies and set on the side.
Divide ingredients in half and assemble as follows:
2 cups lettuce
bell peppers
cucumbers
tomatoes
green onions
avocados
hard-boiled eggs
blue cheese crumbles
5-ounces chopped chicken
Dressing
Mix 1/2 cup low-calorie dressing and 1/2 cup Budweiser Mild Wing Sauce. Drizzle about 2 tablespoons on salad and enjoy!
Where to find Budweiser Sauces
You can buy the sauces online through their website or you can find the sauces and marinades at these stores: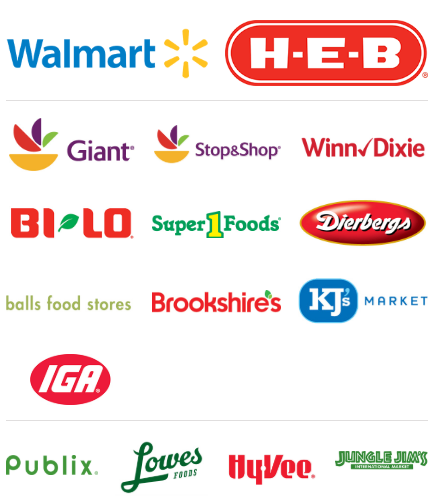 Website: https://www.budweisersauce.com/
Facebook: https://www.facebook.com/BudweiserUSA/
Twitter: https://twitter.com/budweiserusa
Instagram: https://www.instagram.com/budweiserusa/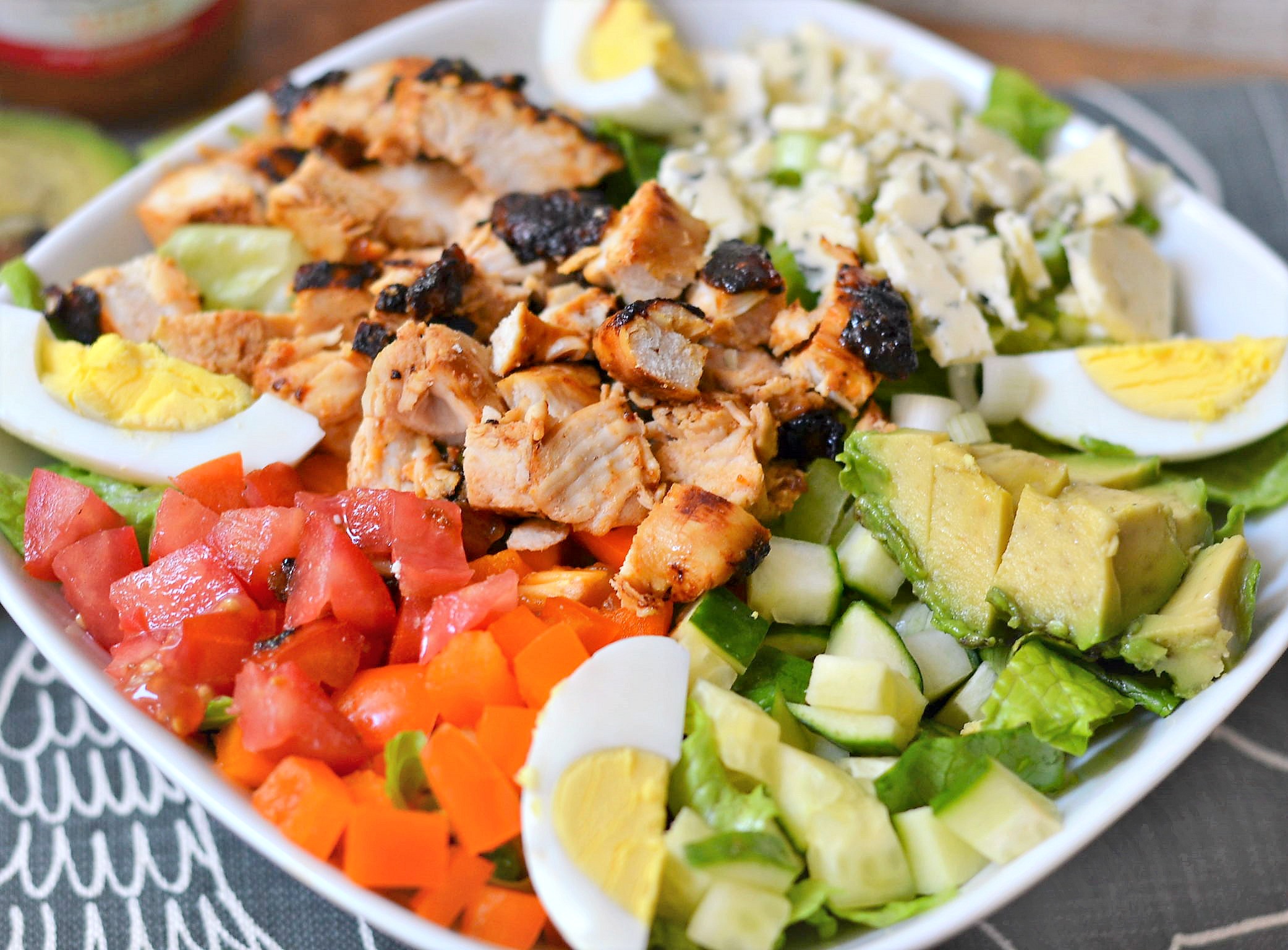 Related