I love cooking all different kinds of cuisines. I actually never cook the same thing more than once sometimes because I am constantly creating and making new dishes. I have to thank my mother for this because she cooked the same way. I never stick to a recipe either because I always think there is always something missing.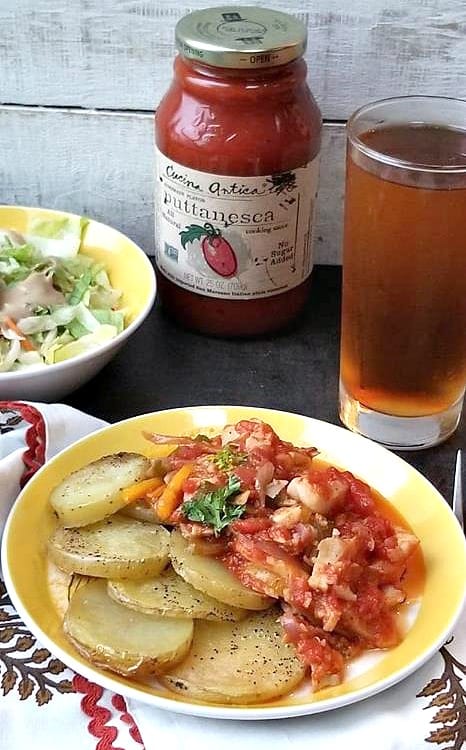 Inspiration
Giant Food Stores, one of my favorite local grocery stores, was selling wild cod at a great price so I decided to make introduce a new fish to my children. I am all about developing my girls' palates but I know I spoil them with good food. Since I am a Cucina Antica ambassador, I love receiving their sauces to create dishes. I used their Puttanesca homemade-style sauce to make a bit of a stew and then served it with oven-roasted potatoes.
I felt like I was transported to Portugal because I remember having a similar dish.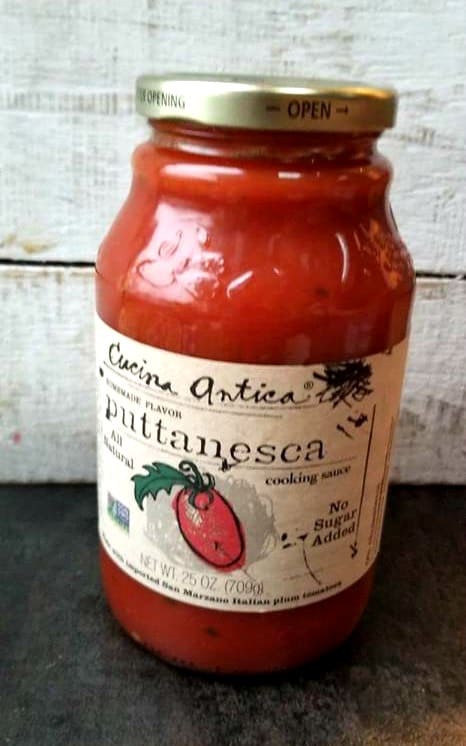 Cucina Antica
You know what I love about Cucina Antica's sauces? I do not have to worry about additional unnecessary ingredients. They use San Marzano tomatoes and add no sugar. You know what? Cucina Antica is officially the first Whole30 Approved cooking sauce, complete with the Whole30 Approved seal.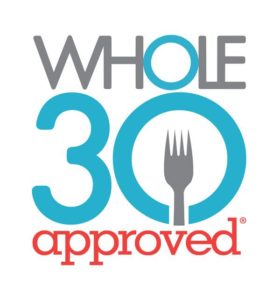 Stay tuned at the post for a PROMO CODE to save $5 on these fabulous sauces.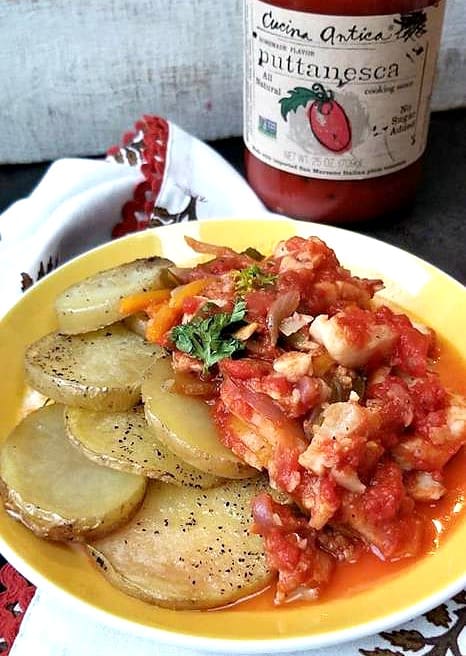 Cod a la Puttanesca with Roasted Potatoes
When I create a recipe I do not simply add sauce and leave it like that. I have to add my own flair. When I created this recipe, I tried to create the best flavor to highlight the cod. I pan-fried 1 1/2 pounds of seasoned wild cod that I had cut in big portions and then set aside. Next, I sautéed red onions and two kinds of bell peppers until cooked. I then added the Cucina Antica Puttanesca sauce. I gently placed the cooked cod in the pan with the sauce and veggies and let it simmered.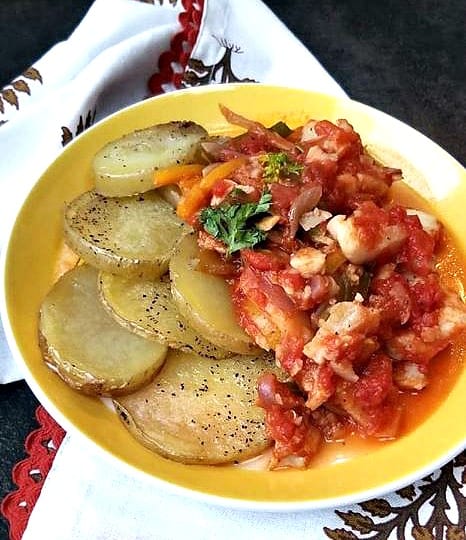 Meanwhile I was roasted Yukon Gold potato slices and making a green salad.
This recipe was a hit and it did not require any pasta. The meal was ready in 30 minutes and is a nice way to incorporate seafood in a balanced meal.
Cod a la Puttanesca with Roasted Potatoes
by Noelle Kelly
Prep Time: 10 minutes
Cook Time: 30 minutes
Ingredients (serves 4)
Cod a la Puttanesca
1 1/2 pounds, fresh or frozen wild cod, cut in 2-inch pieces
2 Tablespoons olive oil
2 small red onions, sliced
1 yellow bell pepper, seeded and sliced
1/2 green bell pepper, seeded and sliced
36-ounces (1 1/2 bottles) Cucina Antica Puttanesca Sauce
1/2 cup fresh parsley, chopped
Roasted Potatoes
8 Yukon Gold potatoes, sliced 1/2-inch thick
olive oil spray
Instructions
Roasted Potatoes
Heat oven to 425 degrees Fahrenheit.
Spray baking sheet with olive oil spray.
Make sure potatoes are clean of all dirt but do not get them wet.
Slice the potatoes at the width, looking like large coins.
In a large bowl, spray potatoes with olive oil spray for 30 seconds.
Toss with 1 1/2 teaspoons salt and 1/2 teaspoon black pepper.
Layer on baking sheet, slightly overlapping.
Place in oven and bake for 20-25 minutes. Remove from oven.
Divide onto 4 -6 dinner plates
Cod a la Puttanesca
Season the cod pieces with pinches of salt and pepper.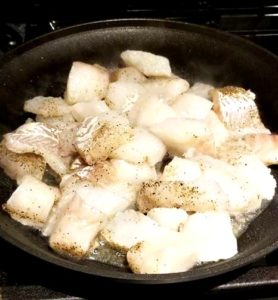 Heat a non-stick skillet on medium high, adding 1 Tablespoon olive oil to pan. Place cod in pan and cook for 3 minutes on each side.
Remove cod from pan onto a plate.
Add 1 more Tablespoon olive oil and place onions and peppers and cook for 7 minutes.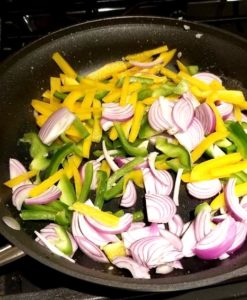 Add the Puttanesca sauce and simmer on medium for 5 minutes.
Add the cooked cod back into the sauce and simmer for another 10-15 minutes.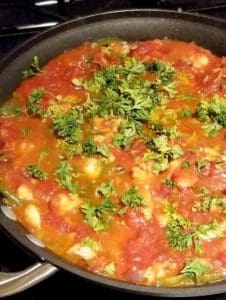 Add 4-5 pieces of fish with 1/4 cup of sauce on top of roasted potatoes.
Sprinkle with fresh chopped parsley.
PROMO Code
I really think you should try this sauce. I have seen it at Whole Foods and small Italian food shops, but I have an AMAZON promo code that will save you $5 dollars on the 3-packs and 6-pack sauces. HURRY because the code is only available until June 30th. Enjoy!
Related