New Year's Eve is around the corner and these Whipped Ricotta and Dilled Brussels Sprouts Bruschetta will be great your party. A quick prep using Paisley Farms Dilled Brussels Sprouts can be found at Kroger, Wal-Mart, Costco and many other places. Thanks to them for providing their whole line of product for me to taste and develop some delicious recipes.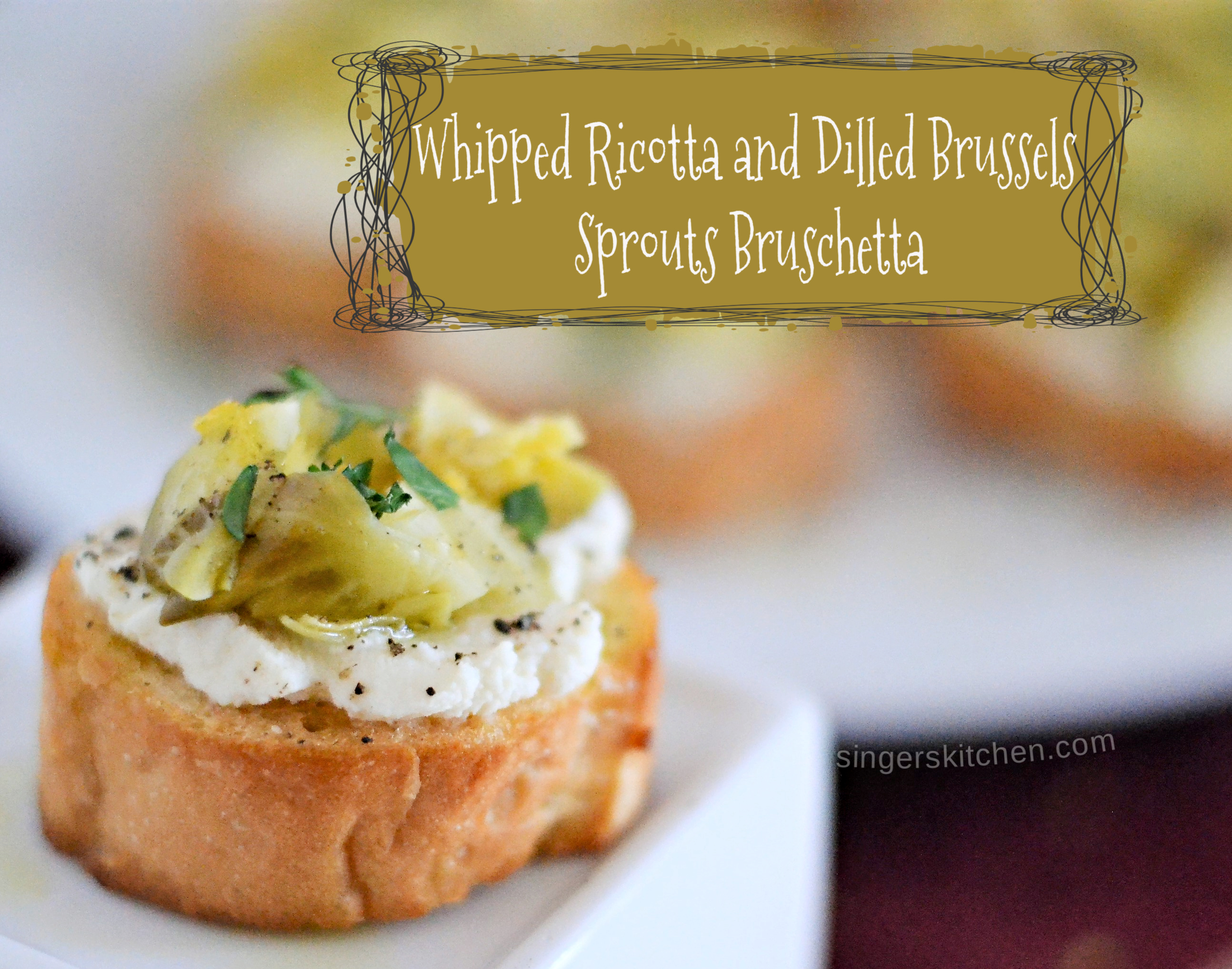 I am taking some time off this week after 3 weeks of constant parties, concerts and invites. Who knew that the month of December could be full of activities?  In fact, I forget every year.
This year I hosted a Christmas party for our choir party. Depending on the party, I usually like providing the meal. In this instance, we had people sign up for appetizers, main meals, salads, side dishes, and desserts.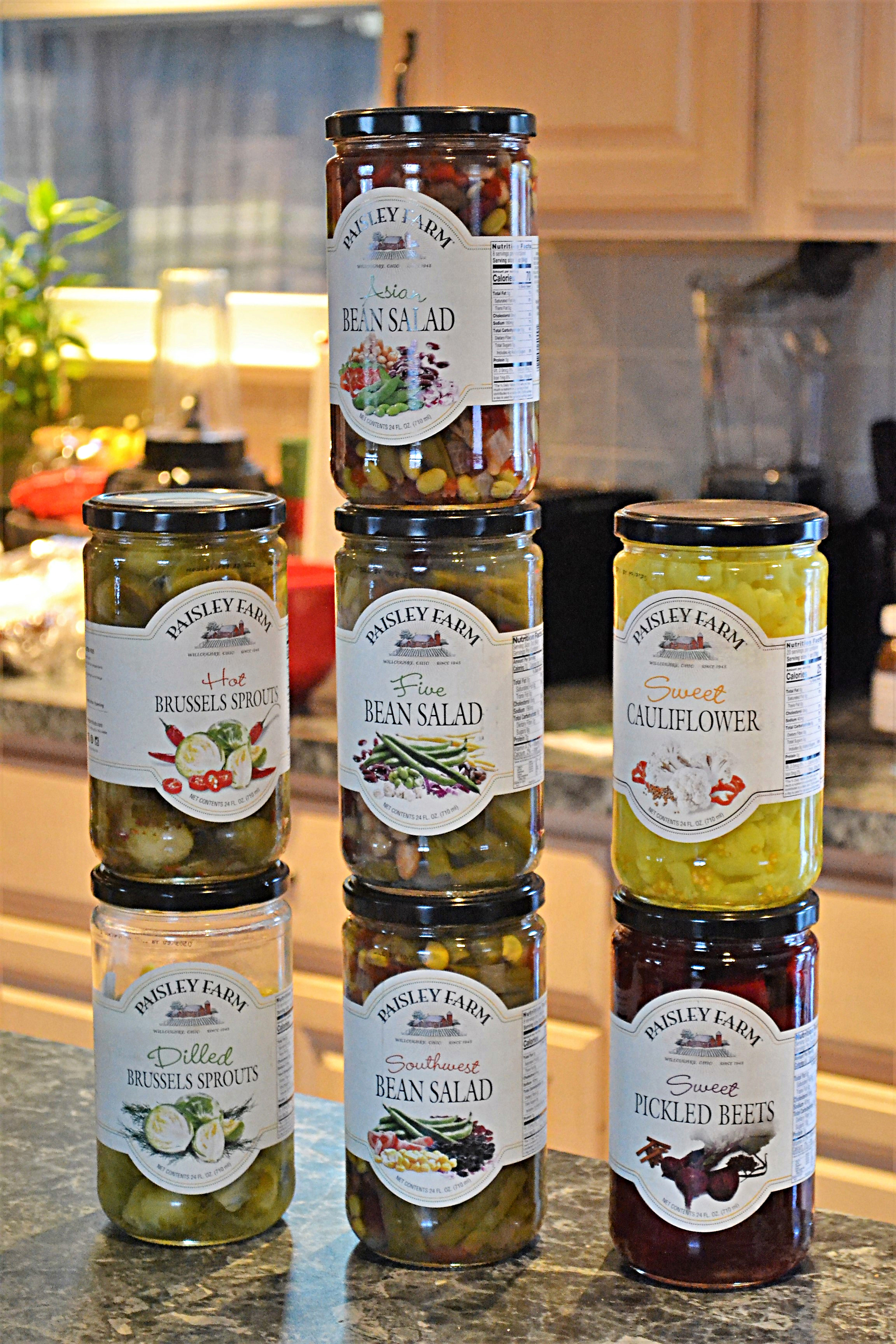 Paisley Farm Foods
Despite that, I find it hard just providing my home so I felt inspired to making a few dishes. I had a few items to choose from The Paisley Farms, from Dilled Brussels Sprouts, Pickled Sweet Beets to Four Bean Salad. The company, which was created in 1945 in Ohio, takes family recipes that are enjoyed as appetizers, salads, or sides and bottled them for all to enjoy.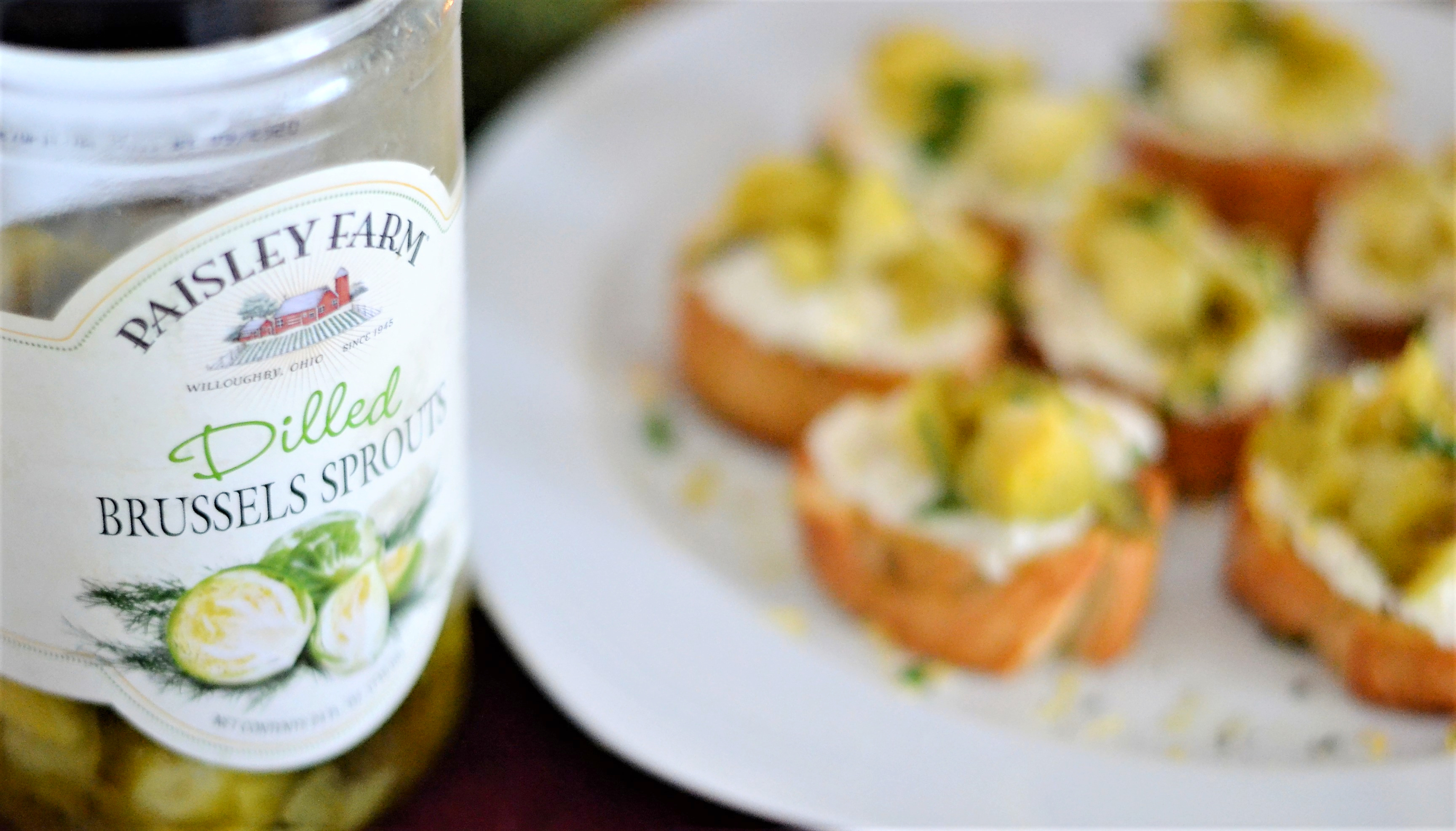 All their products are gluten-free and can be enjoyed in many ways. I decided to take the jarred Dilled Brussels Sprouts and place them on top of a savory and crunchy baguette. I roasted some garlic and whipped up some ricotta. I toasted slices of baguette and added the whipped ricotta. I then added the chopped Brussels sprouts and garnished with Himalayan salt, lemon zest, and truffle olive oil. It was a heavenly bite.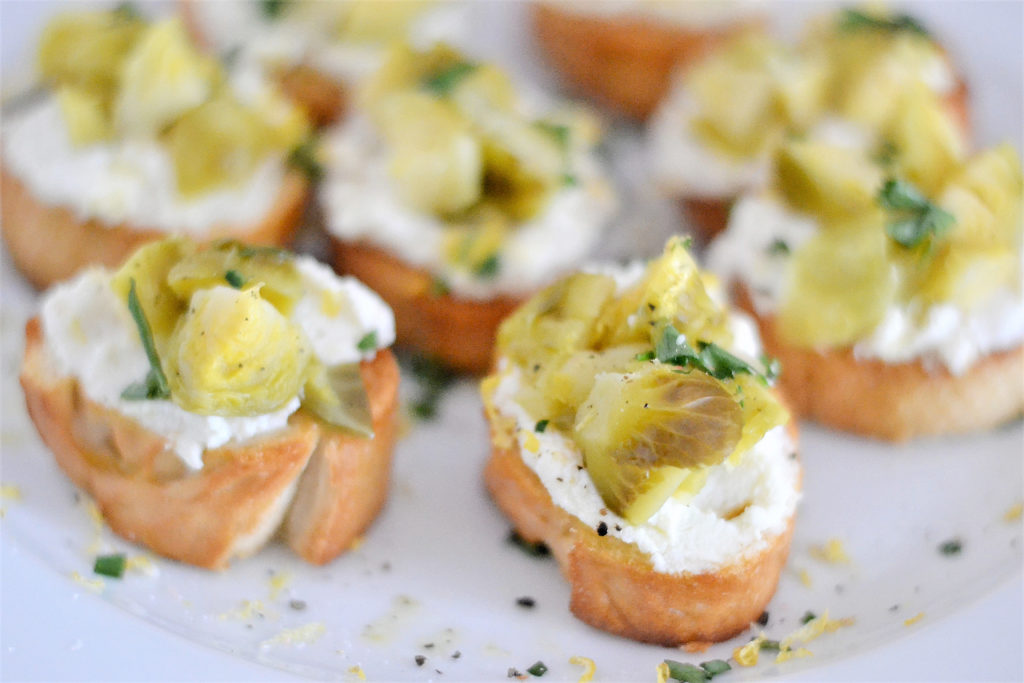 Whipped Ricotta and Dilled Brussels Sprouts Bruschetta
by Noelle Kelly
Prep Time: 10 minutes
Cook Time: 15 minutes
Ingredients (20-25 bites)
For Roasted Garlic
8 garlic cloves

olive oil spray
For the Whipped Ricotta
15 ounces whole-milk ricotta

4 roasted garlic

3/4 teaspoon Himalayan salt

1/2 teaspoon ground black pepper

2 Tbsp olive oil
For Assembly
1 French baguette, sliced 1/2 inch thick

unsalted butter

Himalayan salt

1 lemon for zesting

truffle olive oil for drizzle

1/4 cup chopped parsley
Instructions
For Roasted Garlic
Cook 6-8 garlic cloves on a sheet pan sprayed with olive oil and cook on 400 Fahrenheit for 15 minutes. Remove from oven. Only use 4 garlic cloves for recipe, save the rest for a treat.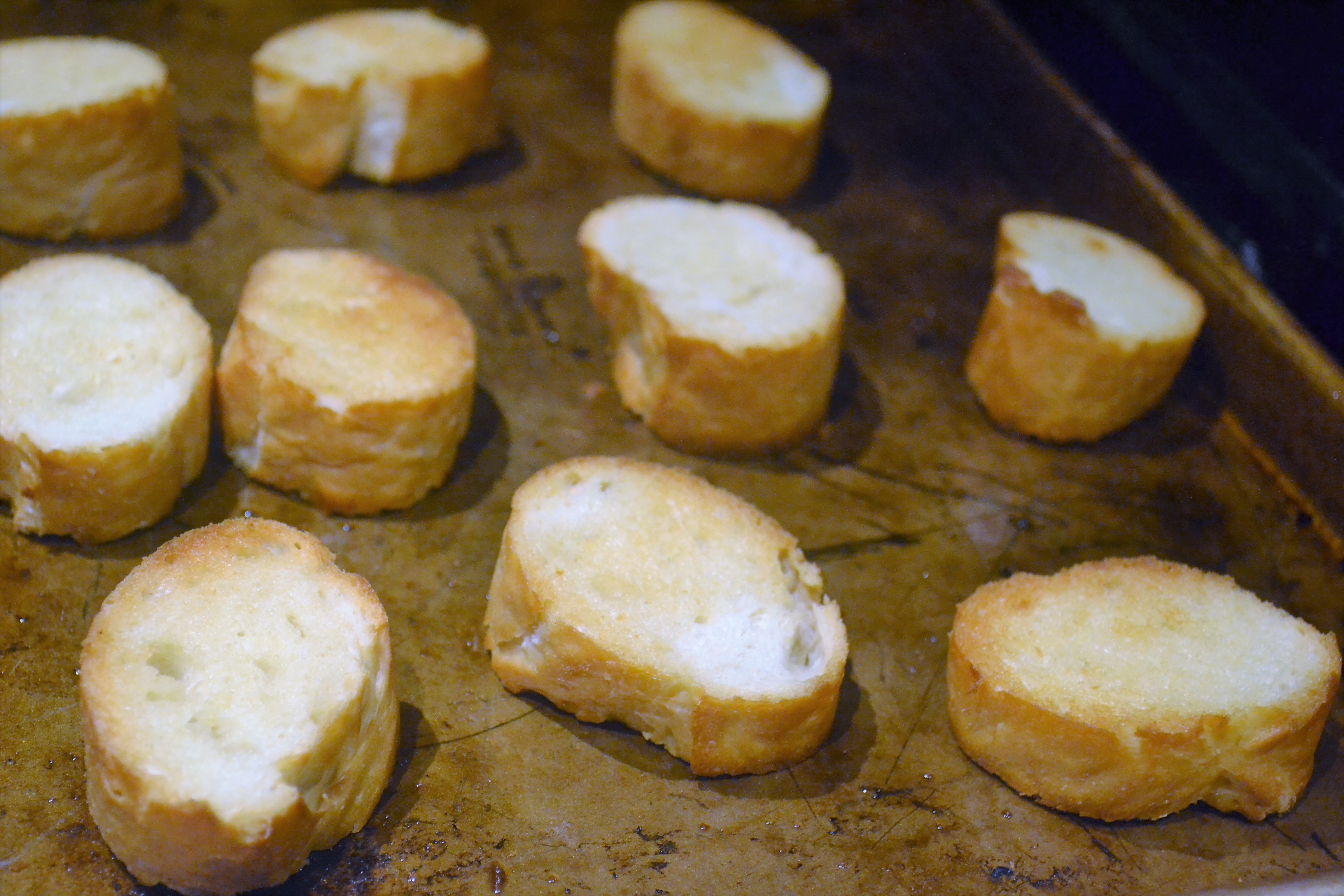 For Bruschetta
Slice a baguette into 20-25 slices. Place slices on oiled baking sheet. Butter each bread slice with unsalted butter on one side. Place in oven at the same time with garlic. Cook for 15 minutes, flipping bread at the 10 minute mark.
For Whipped Ricotta
In a food processor, add all the ingredients and blend until the garlic is processed into ricotta. Set aside.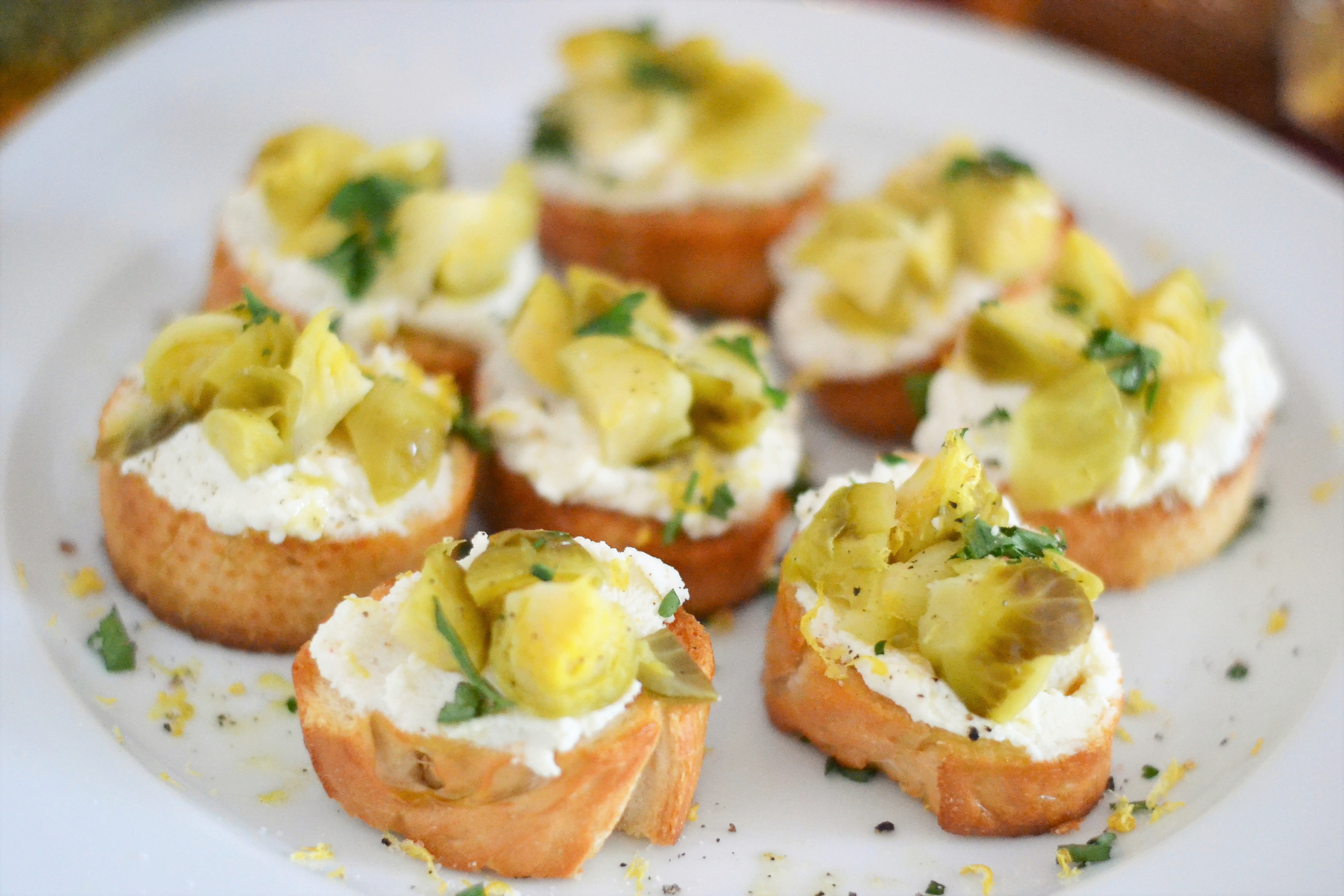 Assembly
Take one baguette slice, add 1 Tbsp whipped ricotta, add 4-6 quartered dilled Brussels sprouts. Repeat with all the slices.
Finally, add lemon zest to all the bruschetta, sprinkle some salt over the bruschetta and drizzle with truffle olive oil.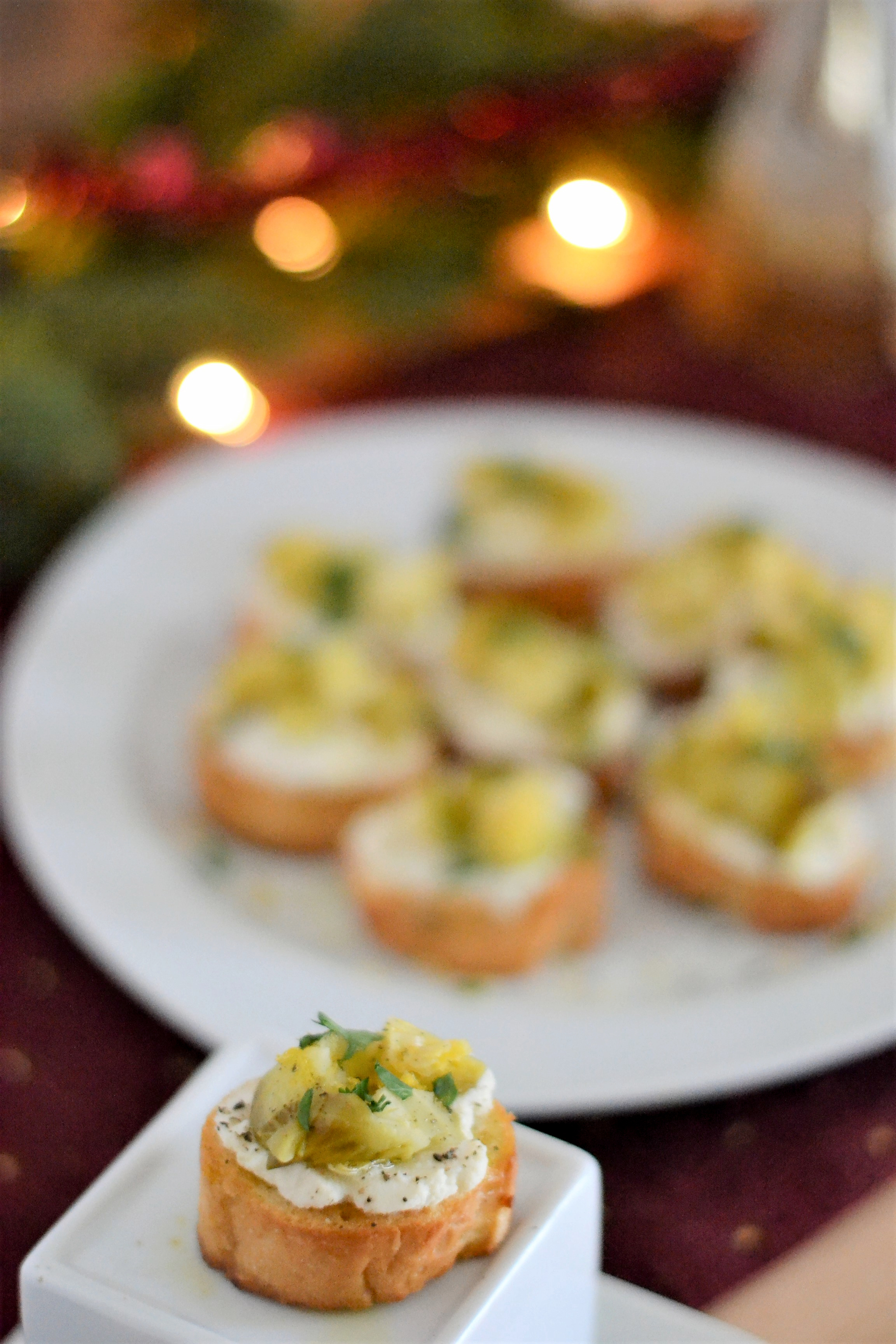 Where to Find
You can find Paisley Farm products at Kroger, Costco, Sam's Club, Wal-Mart and more. Check out their site locator on their page.
Paisley Farm Foods on Twitter
Paisley Farm Foods on Instagram
Paisley Farm Foods on Facebook
Related