Last night my husband and I had the privilege of attending our first performance at Academy of Vocal Arts in Philadelphia. I have checked out two performances over the years at different locations on the Main Line, but never at its original location. Thanks to AVA for treating us to a special evening.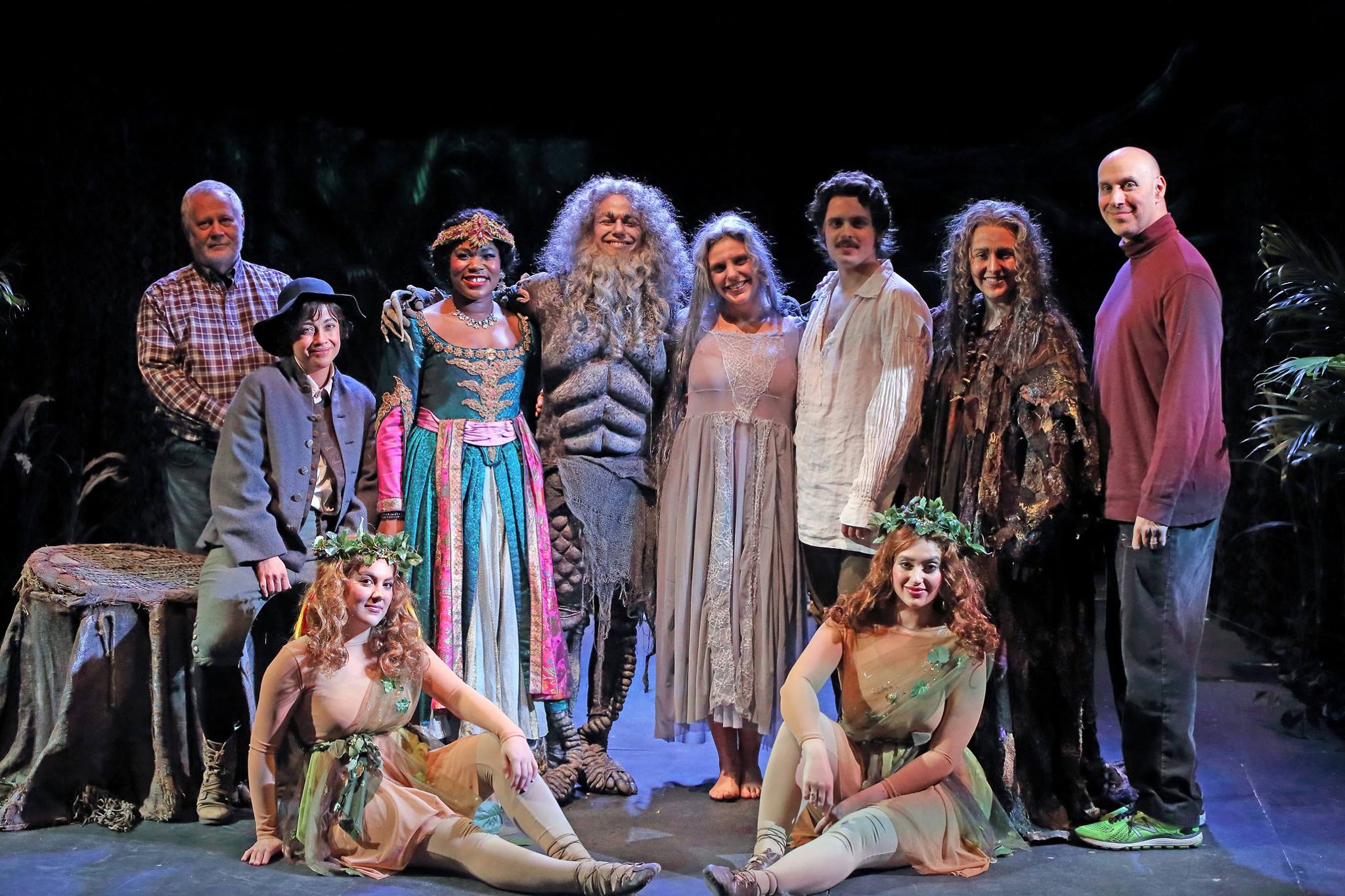 Academy of Vocal Arts in Philadelphia
In 1933, Helen Corning Warden, a prominent member of Philadelphia society, realized there was a need for a school to train talented singers especially in light of the Depression era, so a school was created that would provide a tuition-free education for these professional singers. After 80 years, it is now a  prominent 4-year program that is highly coveted and very competitive. 
Many of the singers selected in the program perform in almost 6 opera performances and go through rigorous vocal and language training to prepare them for the international and national world of opera. Many big names have come through AVA like Joyce DiDonato, Joyce El-Khoury, Angela Meade, Stephen Costello, Ailyn Perez, and many more.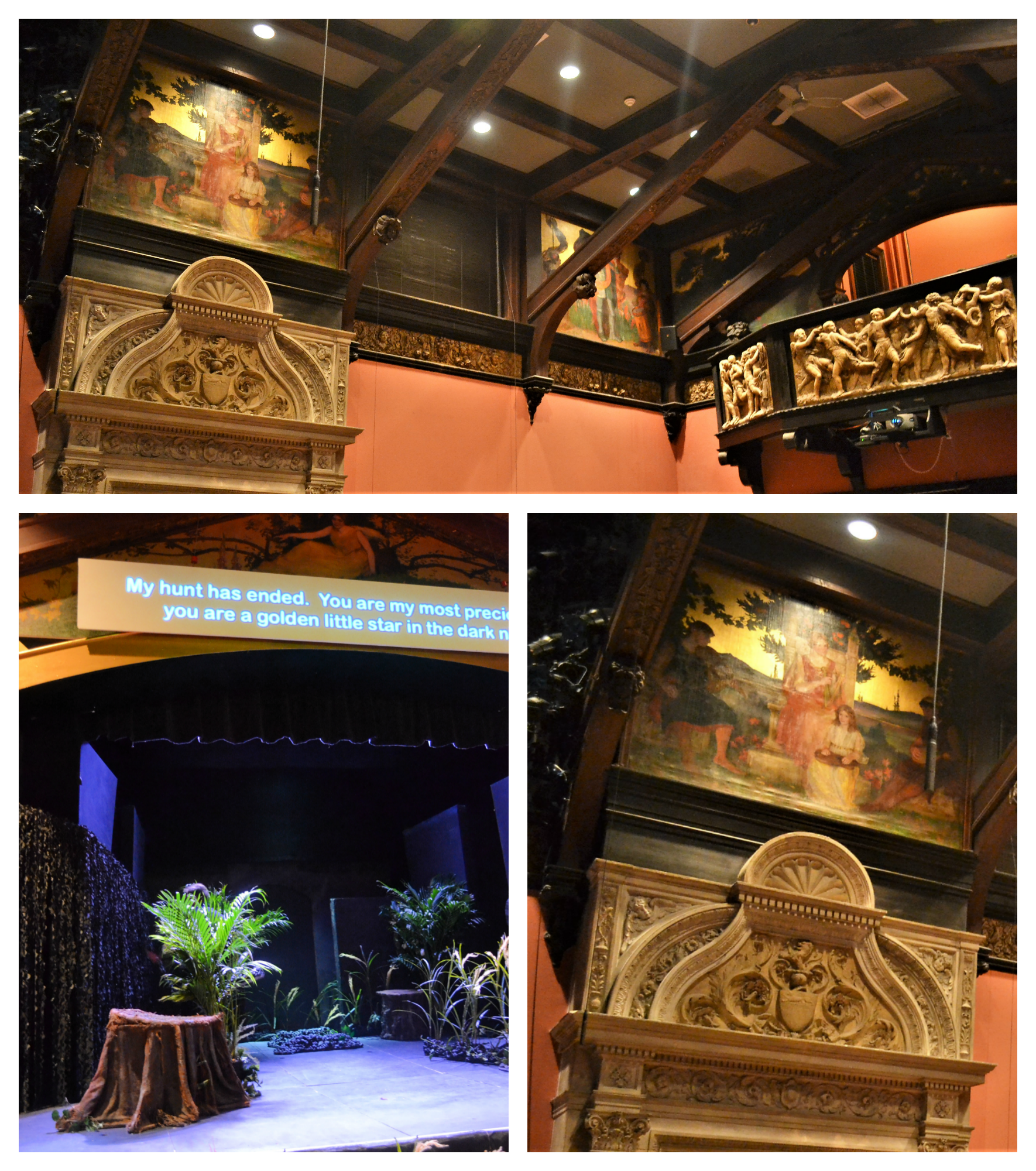 Historical Landmark
If you are not from the area, the academy is situated near Rittenhouse Square along a row of town homes. The area is so historic with amazing architecture at every corner. Once you go inside the academy, this historical landmark is a gem. Like many places, it used to be someone's home complete with a musical room that is now the theater where the artists perform.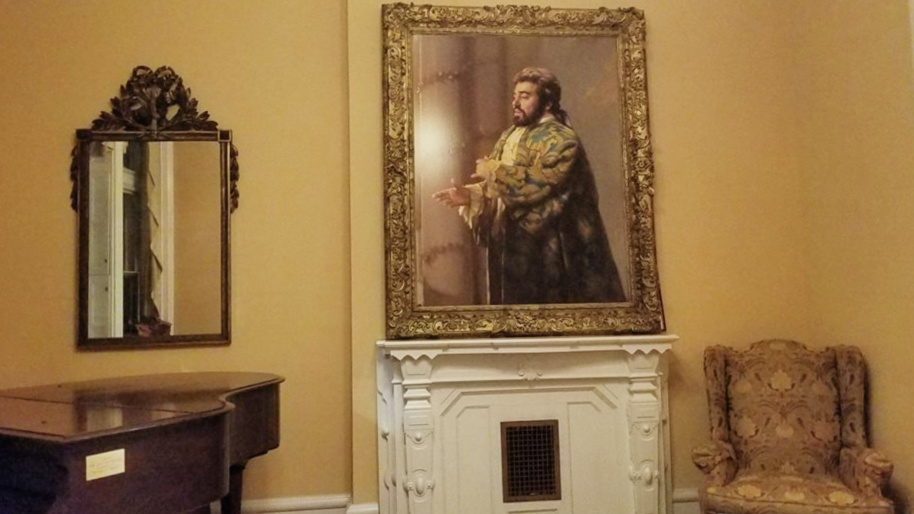 As we walked through the home, it was not hard to stop through the corridors and rooms to stare at the architecture and art. It was truly walking through history. The theater is located in the back of the house where there are bas reliefs on themes from A Midsummer's Dream located on the ceilings and walls. There are also carved wooden beams and a balcony that was simply captivating!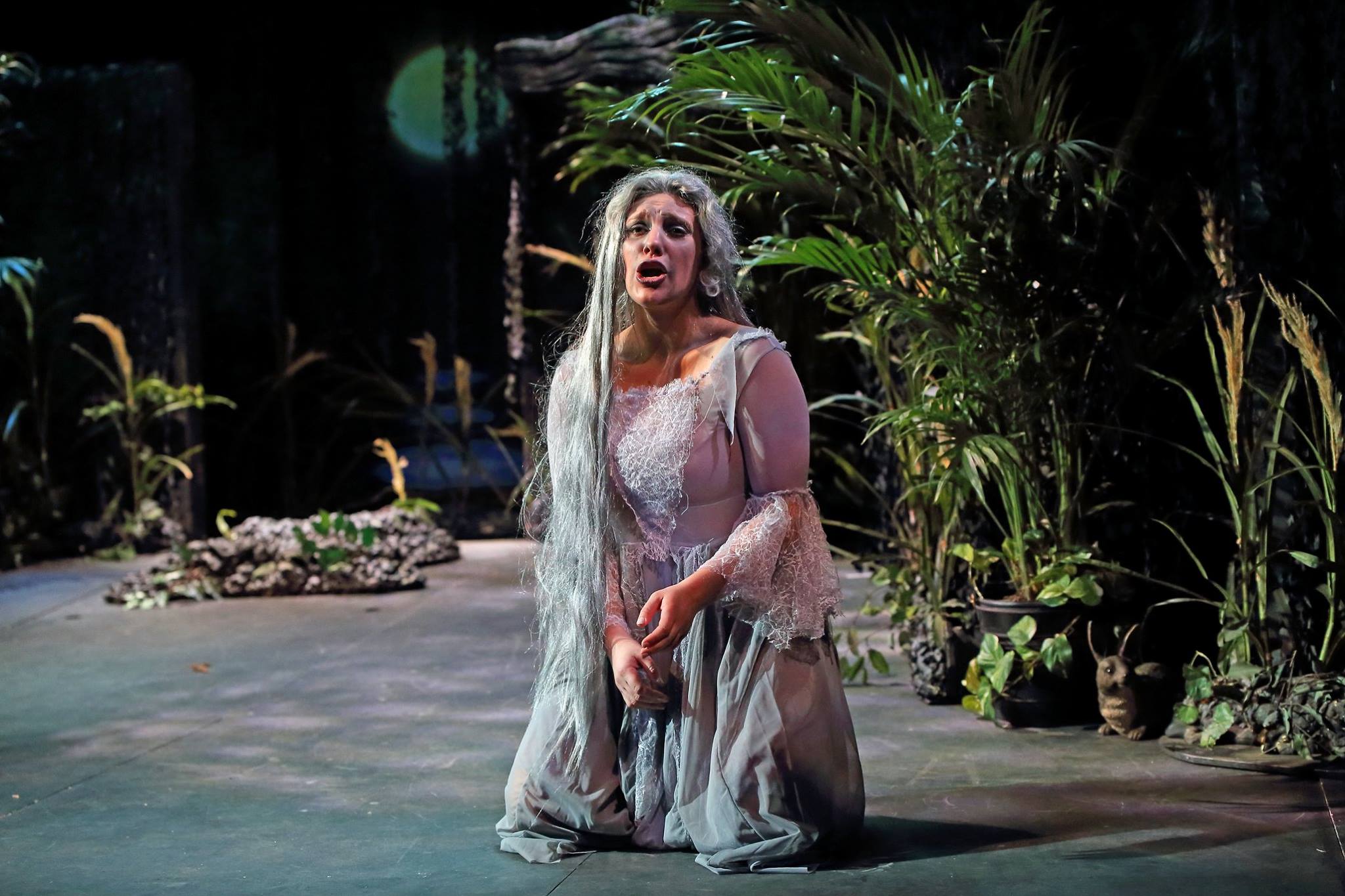 Rusalka
We checked the closing night performance of Rusalka and I was simply smitten. As a soprano myself, I am very familiar with the aria "Song to the Moon," but I was not really familiar nor had I ever watched a performance. Several roles were double cast but the main role and supporting roles were performed by the same artists.
Kara Mulder performed the role of Rusalka and won my heart over as the sad water nymph who wishes to be human. The story is based on Slavic mythology but as we quickly realized, the story line was similar Hans Christian Anderson's Little Mermaid. The Prince role was performed by Piotr Buszewski, a tenor with such beautiful high notes, it is no wonder he has won so many competitions.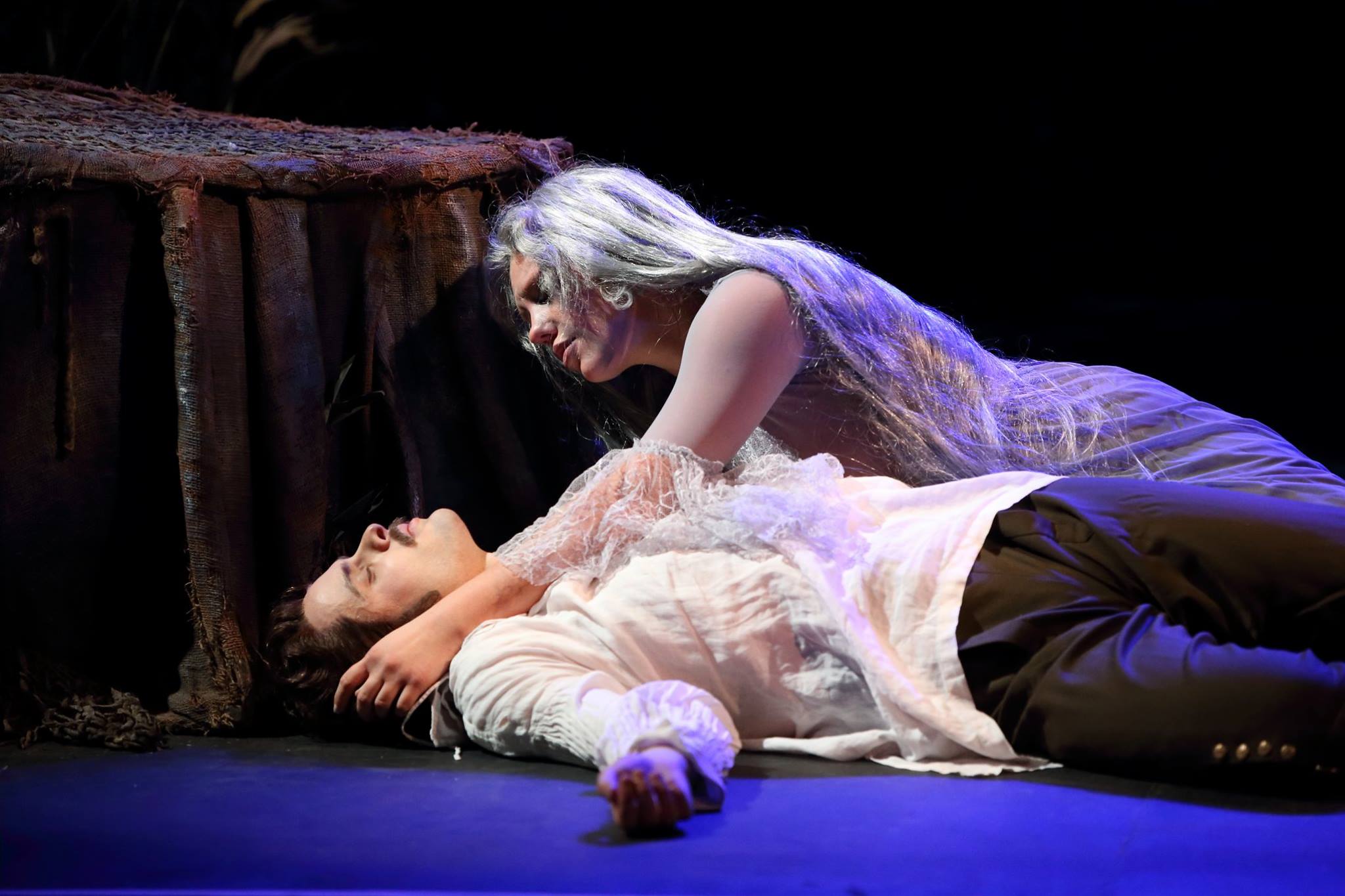 The water nymphs at the beginning were lovely, combining and blending voices as though they were truly one voice. Even though the story line is sad, there is humor in several scenes with Jezibaba (Chelsea Laggan), the witch of the forest, who helps Rusalka become human. She is quite scary at some moments that she convinces the audience of her ultimate power. The interpretation of each artist is outstanding but it is clear that their big voices are no match for the hall.
The set was simple but perfect enough to create a mystical forest and watery world of magic. With two intermissions, the sets quickly changed to create a story that pulled us in. I have never performed any Dvorak works but this opera has such beautiful melodies that transported me to the watery world of nymphs.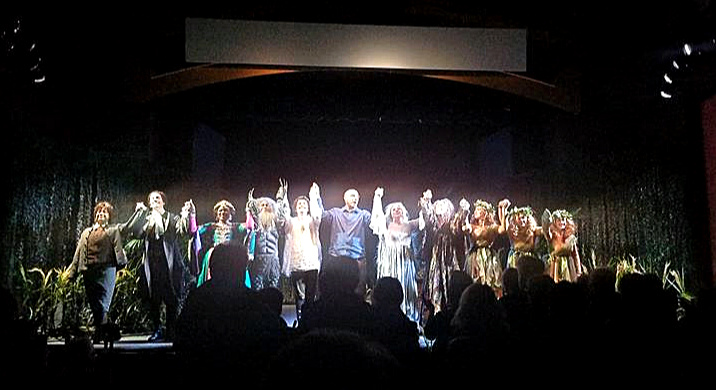 The musical director was also the accompanist for the production and he lead such a great first-time production of Rusalka at AVA. I cannot wait to check out another performance at AVA because the caliber of the artists is amazing and knowing that they will be very well-known some day is just so exciting.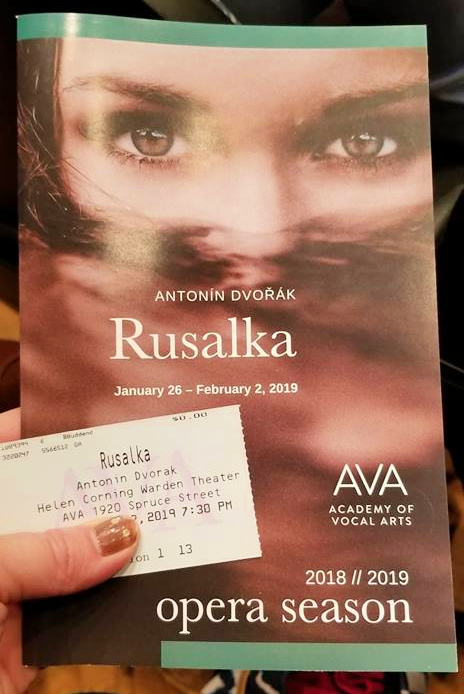 Current Season 2019
If you are saddened that you missed this performance, do not worry, the season is not over! Here is what is coming up next:
Winter Recital
Music director and piano: TBA
February 12 and 14, 7:30 PM at AVA
Così fan tutte – Wolfgang Amadeus Mozart with the AVA Opera Orchestra. 
Generously sponsored by the Gray Charitable Trust
Conductor: Christofer Macatsoris
Stage Director TBA
March 2, 5, 7, and 9, 7:30 PM at AVA
March 12 at Haverford School's Centennial Hall
Jubilate! A Concert of Sacred Music with the AVA Opera Orchestra
Conductor: David Antony Lofton
March 16, 7:30 PM at The Church of The Redeemer, Bryn Mawr
March 17, 7 PM at The Church of The Holy Trinity, Rittenhouse Square
Spring Recital
Music director and piano: TBA
7:30 PM, Tuesday, April 2 and 7:30 PM, Thursday, April 4 at AVA
Roméo et Juliette – Charles Gounod with the AVA Opera Orchestra. First time ever at AVA!
Generously sponsored by Judith Broudy
Conductor: Steven Mosteller
Stage Director: Jeffrey Marc Buchman
April 27, 30 and May 2, 7:30 PM at AVA
May 4, 7:30 PM at Central Bucks South High School in Bucks County (Concert staging); for tickets to this performance, please call AVA at
215-735-1685 or 215-862-2526.
May 7, 7:30 PM at Centennial Hall, The Haverford School
Farewell Recital
Music director and piano: José Meléndez
May 10, 7:30 PM at The Church of The Holy Trinity, Rittenhouse Square, Philadelphia
Related