Velvet Caviar recently helped me makeover my poor phone case situation from boring black to fun, flirty, and feminine. Thanks to Velvet for sponsoring this post and introducing me to durable and glamorous phone cases.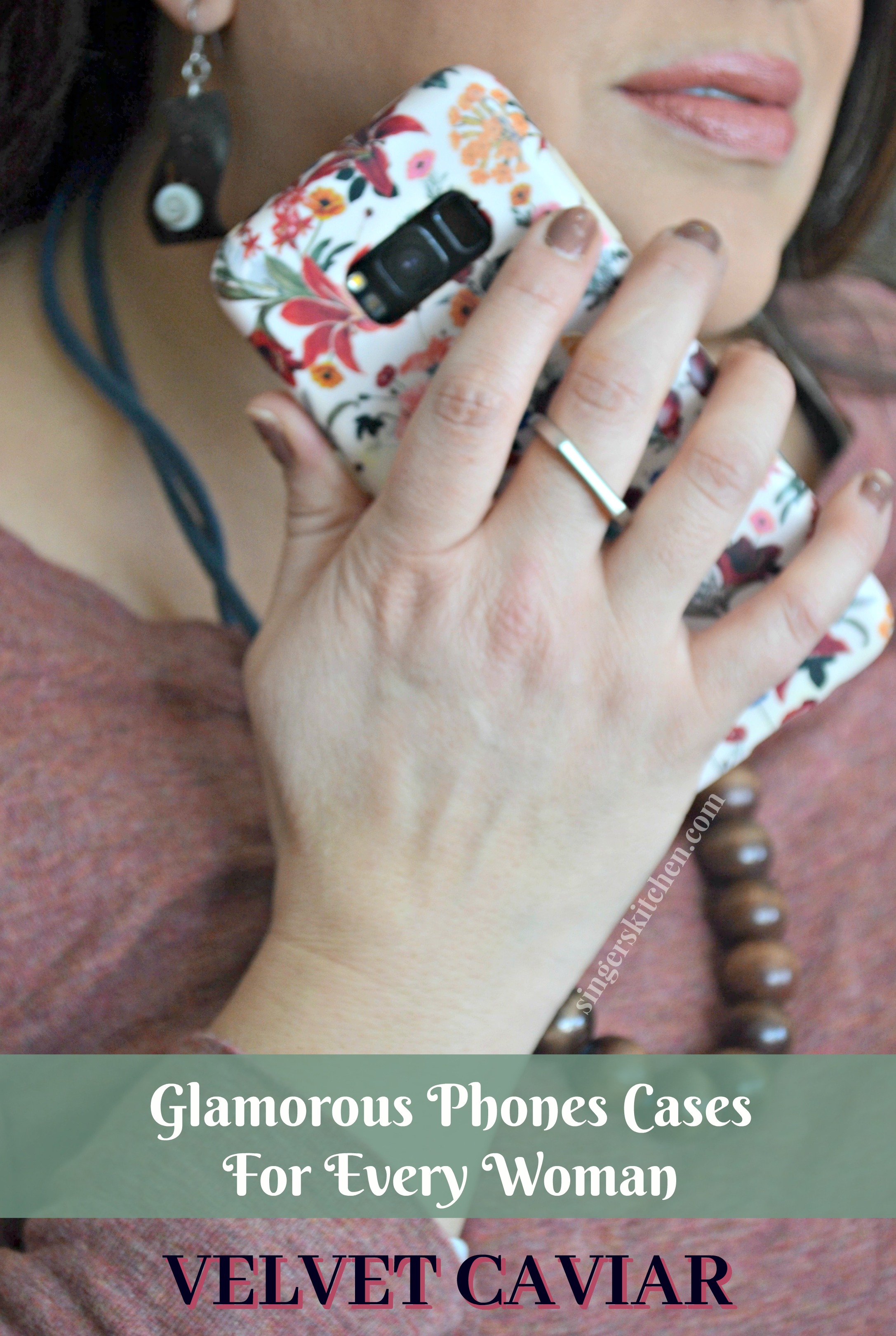 Protecting my Samsung S8 Phone
When I first purchased my Samsung S8 phone last year, the only thought I had when protecting my phone was the standard durable boring phone case. Since having kids, I am the last person to think about pretty things. Everything is pretty much about my family and my home.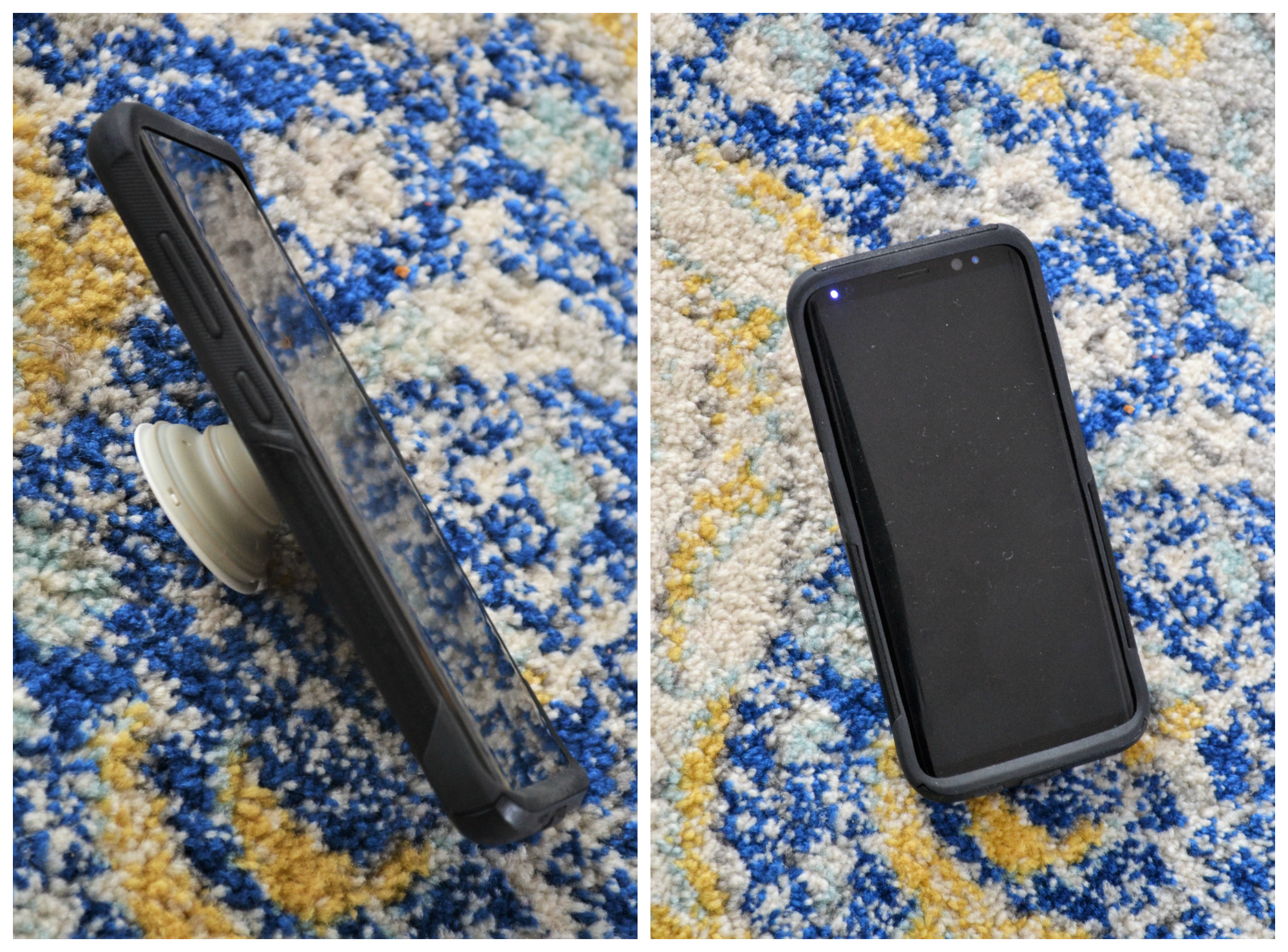 One thing I quickly realized is that when I went searching for my phone in my purse or any other bag, I always had a hard time finding it. A black phone with a black phone case did not make such a perfect match for a busy mother like me. I tried having an air vented pop out to hold my phone but somehow it was just not the right fit.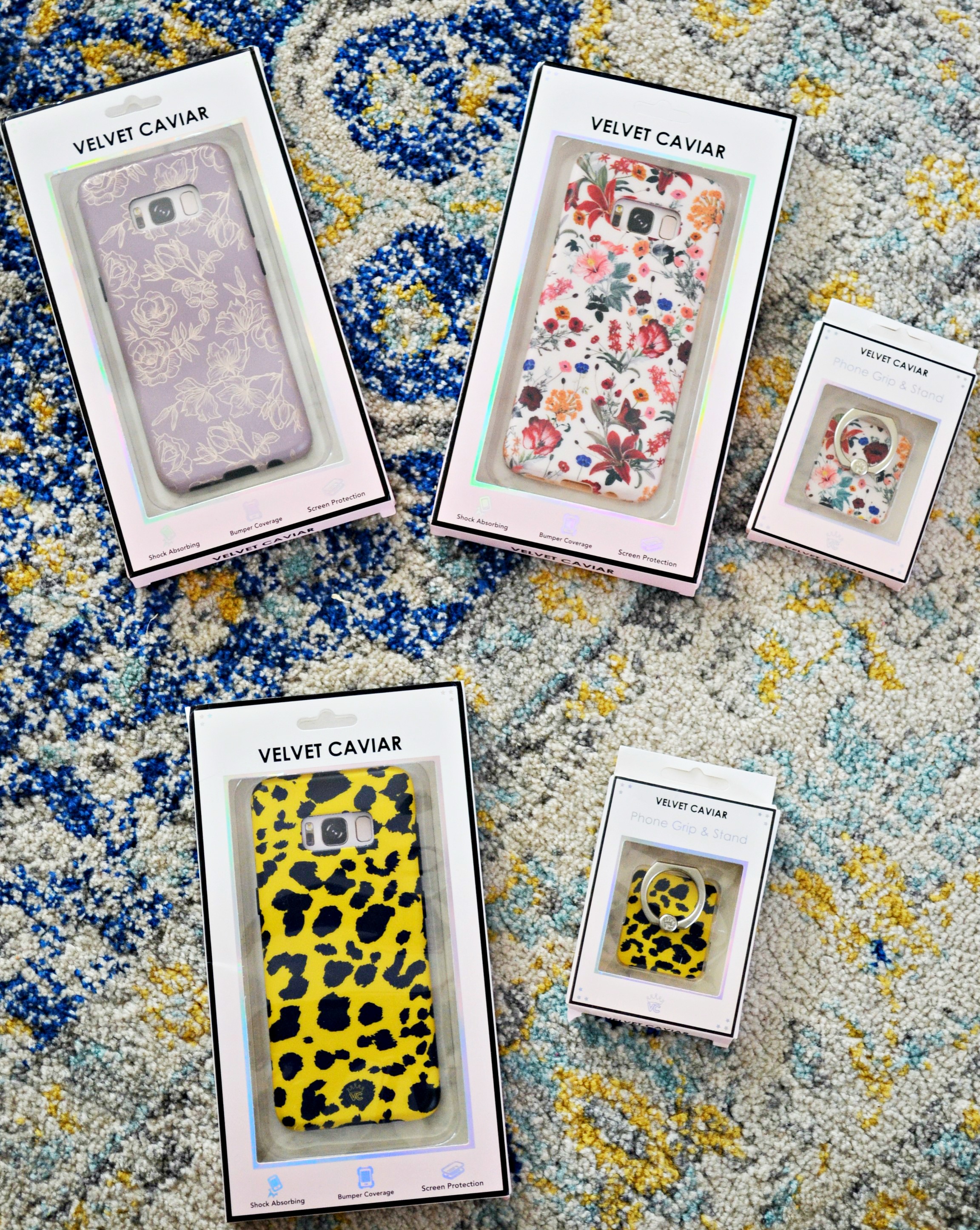 Velvet Caviar
When I was introduced to Velvet Caviar, my interest was piqued because all of a sudden beauty stood before me. A chance to beautify my phone and be feminine? This company is known for their colorful and durable phone cases available for various phone devices along with phone ring holders to match the phone cases. Pretty Yet Protective (TM) is their slogan but there is more that comes with that.
They also offer fashionable beanies and scarves with fun pompoms along with portable phone chargers that keep your phone charged and going for the whole day!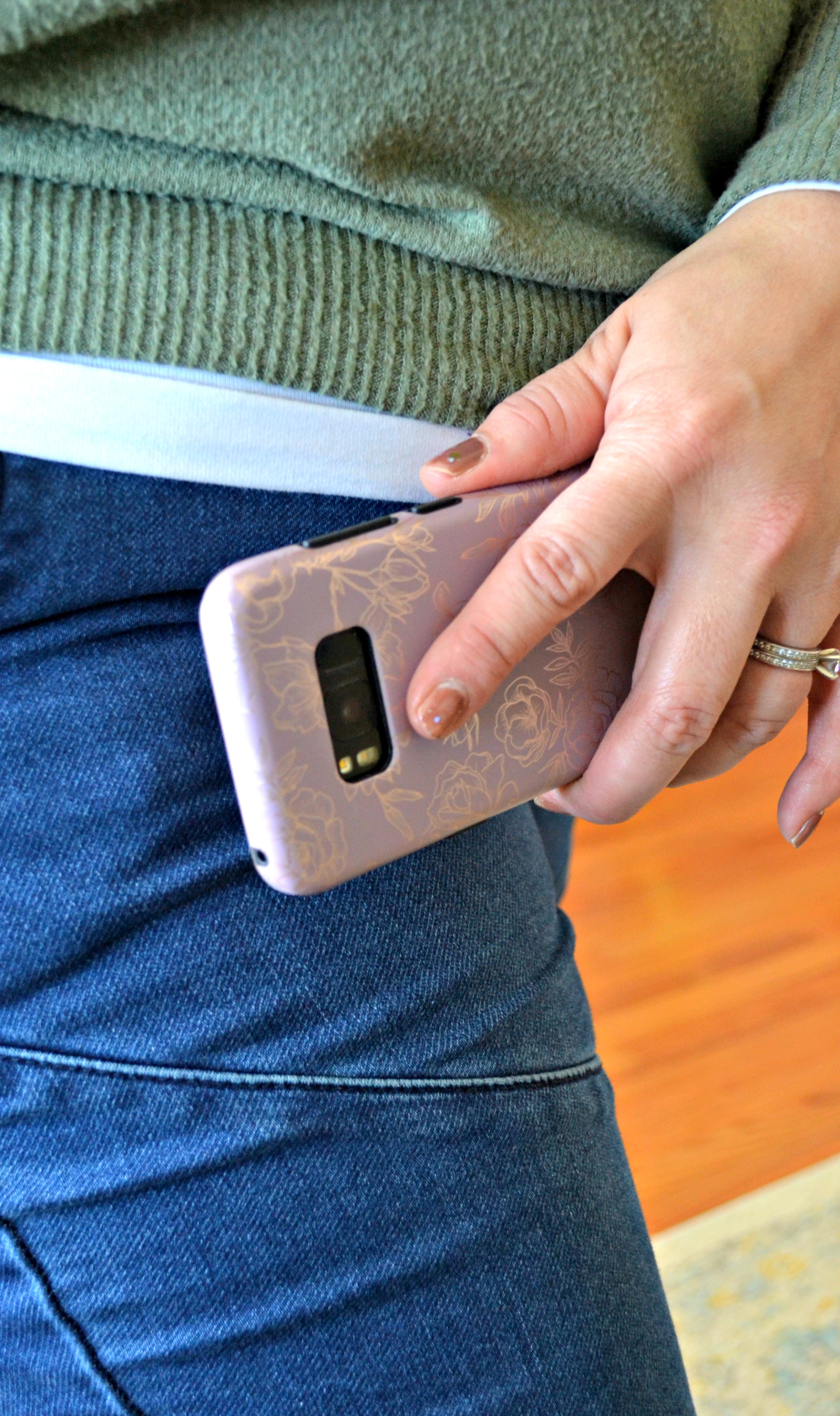 I received the Dusty Rose Chrome Floral case with a mauve background inlaid with gold roses. Someone must have shared one of my favorite colors because I fell in love with it immediately. The case is in a matte finish and is easy to grip. The inside of the case is inlaid with a soft padding and the brand's name etched in elegant lettering.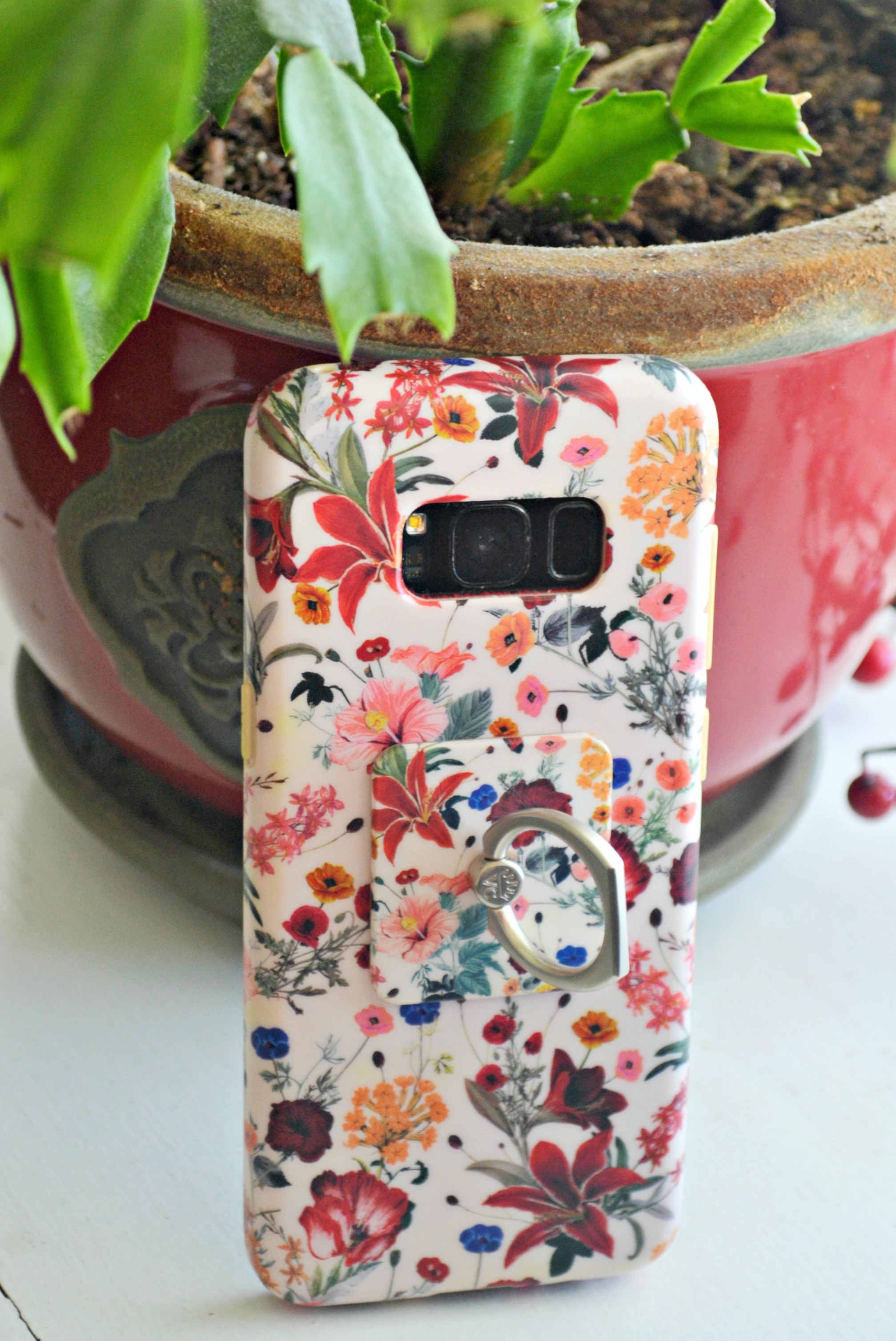 The Nude Vintage Floral phone case came with a phone ring holder which is why I decided to use the case first so I could fully enjoy the Velvet Caviar experience. The phone ring holder is very sturdy and easier to hold. In fact, I could hold multiple items in one hand while holding the phone with the ring. I was seriously impressed.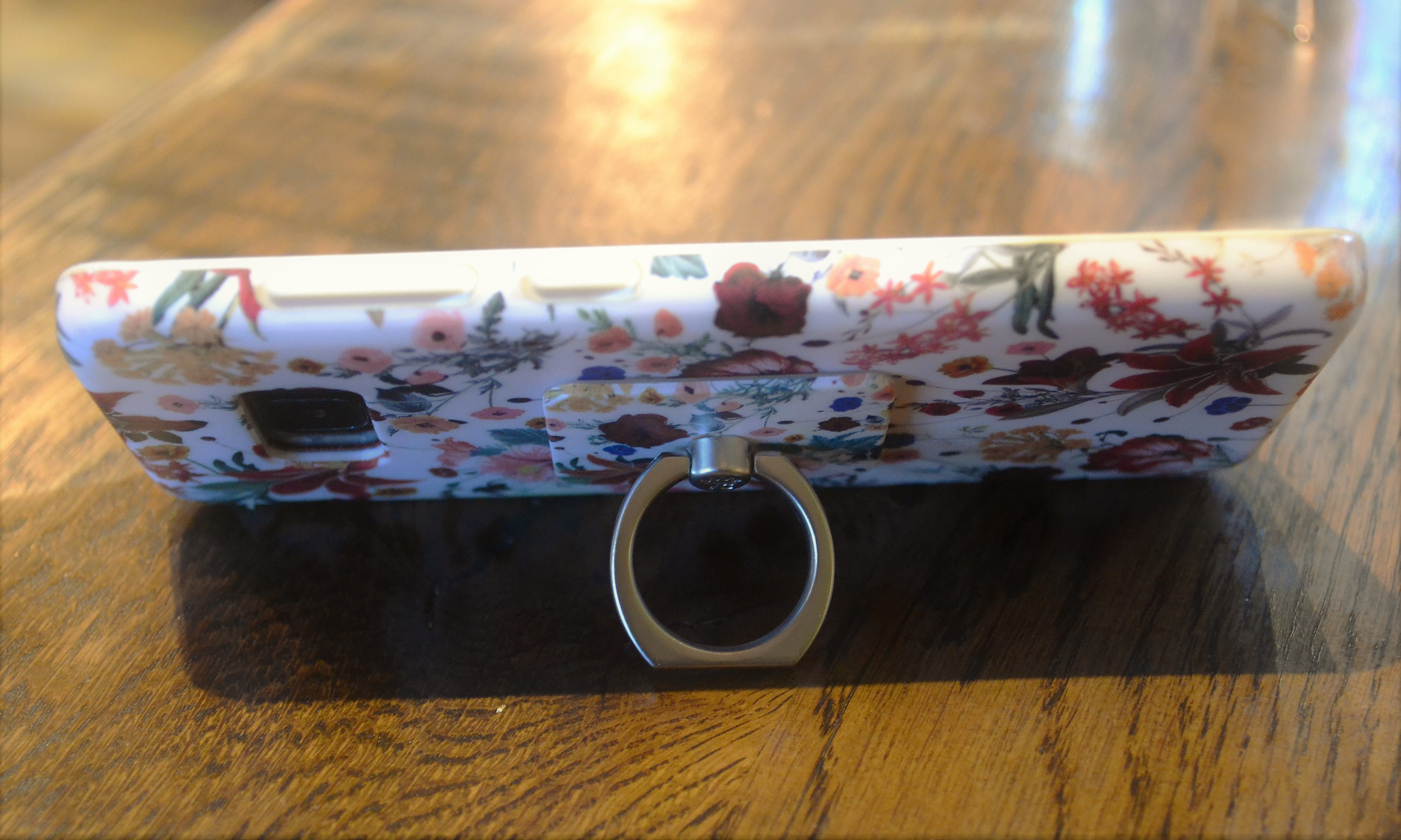 The phone ring has a 360 degree rotation and is capable and sturdy to become hands free. I was able to hold my phone through the clip and text with one hand while doing multiple tasks with my other hand. It has been great having in the kitchen, while looking at a recipe from my website. 
As a busy mom, this was truly a plus. There is no need to worry about it getting in the way of your back pocket though. The ring easily folds and is not an issue for storage. I LOVE IT!!!!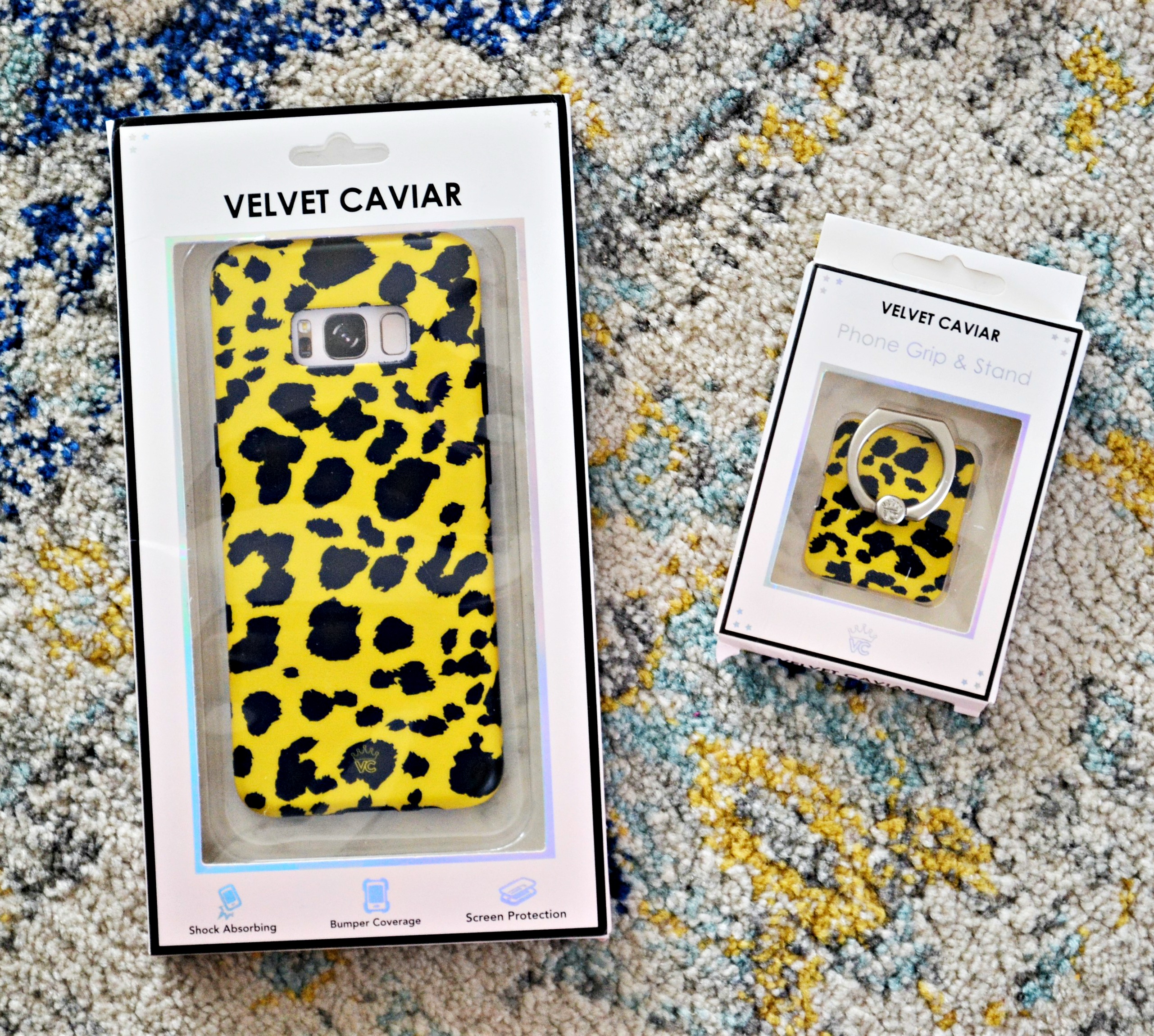 Important Facts + Giveaway
There is a one year warranty on the phone whether you like it or not. There is free shipping and many ways of payment when it comes to ordering your phone.
Want a chance to try this phone case? I am giving away the Golden Cheetah Galaxy case for the Samsung S8 plus a phone ring holder. Here is how you can win:
Leave a comment telling me how this case would change your life. (mandatory)

Share this post with your friends and let me know by tagging me @singerinkitchen or Opera Singer in the Kitchen. (optional)

Leave a comment on my Facebook or Instagram post. (optional)

Giveaway ends February 25, 2019 at midnight.
Related