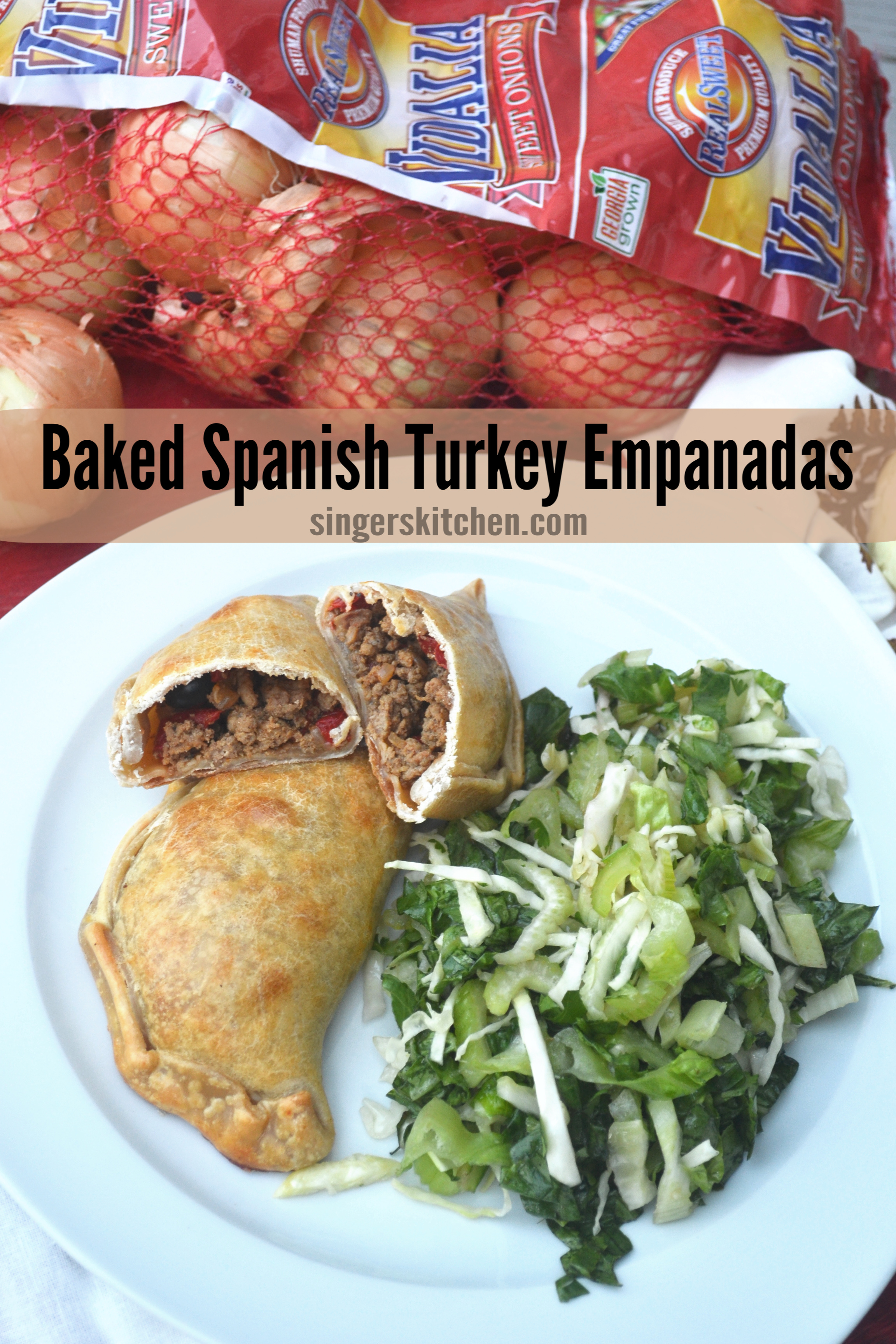 My love for culture
I love being exposed and introduced to different cultures. Perhaps it is the fact that I grew up in Houston, a city teeming with diversity. Maybe another reason I'm that way is the fact that I grew up with 3 cultures at the same time.
Chilean.
Mexican.
American.
This is why I think I get excited when someone is from another country. I love learning about different cultures and even being exposed to the foods they enjoy.
I usually don't make the same meal again unless someone requests it and even then I don't make it the same way again unless someone whines about it. My husband and chili have a long history. 😂

Cooking Inspiration
I often get asked where my inspiration comes from and it really depends. Sometimes it can be the way I feel. Maybe it's just being inspired by the available ingredients in the fridge or pantry.
Other times,  I read someone's personal story about in a cookbook and that inspires. I recently was able to meet Chef Tune, a chef who won Food Network's Chopped Competition in 2016.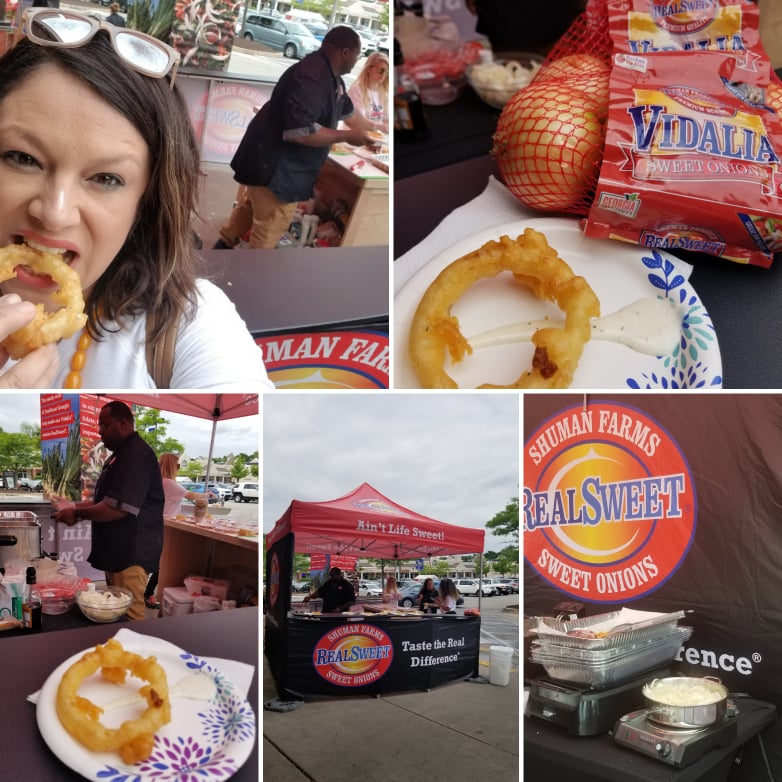 He was cooking up a storm at Acme grocery store one Saturday using Georgia's Real Sweet Onions. He was frying beer-battered onion rings and sliders with tomato onion jam. I enjoyed chatting with him and learning that he too was from Houston.
I couldn't wait to get home and cook!
Shuman Farms RealSweet Onions
Onions don't get alot of exposure but I use them daily and even twice a day when I cook. These specific onions are sweet and make for delicious caramelized onions.
Onions are high in antioxidants and vitamin C and a they also are a naturally fat free vegetable.  A huge plus is the fact that  onions also have a plant nutrient that helps fight varieties of cancers and even contributes to bone health.
Something I learned growing up is that it's important knowing how to store onions.  If they are mixed with any vegetable, they rot a lot quicker. They also need to be stored in cool dark dry spaces.
Have I convinced you to make onions a staple in your cooking?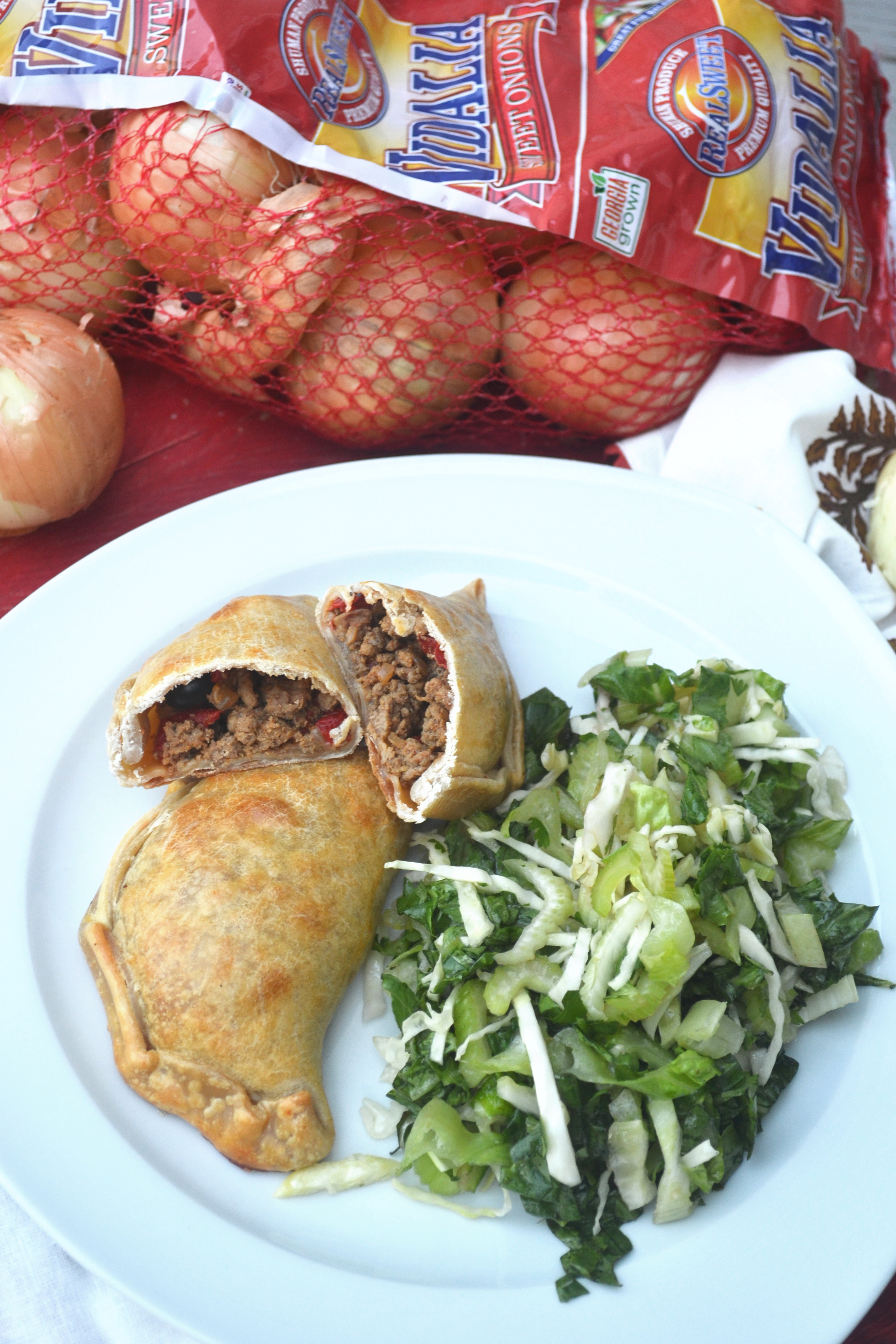 Baked Spanish Turkey Empanadas
Many cultures have their own recipe for empanadas or turnovers, as they are known in the states. The varieties I grew up were both sweet and savory. My Mexican grandmother would fry hers and they were generally made with masa (corn- based) while my Chilean grandmother would make monster handheld meat pies that would make our dinner complete.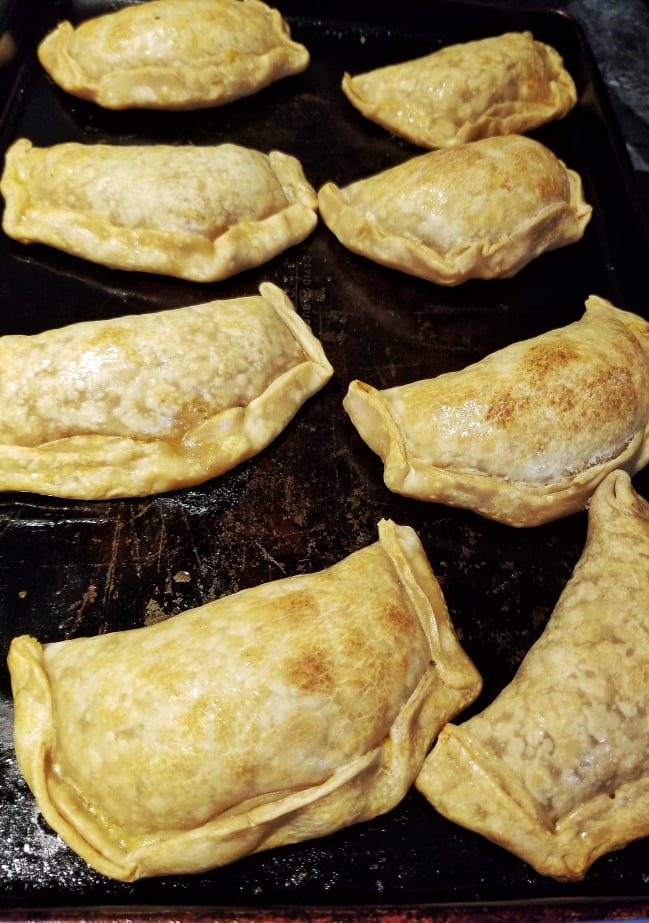 Both recipes hold sweet memories in my life.  As I owned my fridge, I was inspired to make a Spanish version fused with my Chilean recipe. The result? My family of 5 devoured all 12 large empanadas.
I call that a successful meal! I hope you enjoy making these because they are easy and quick. I used lean ground turkey instead of the traditional beef recipes and no one noticed. 👌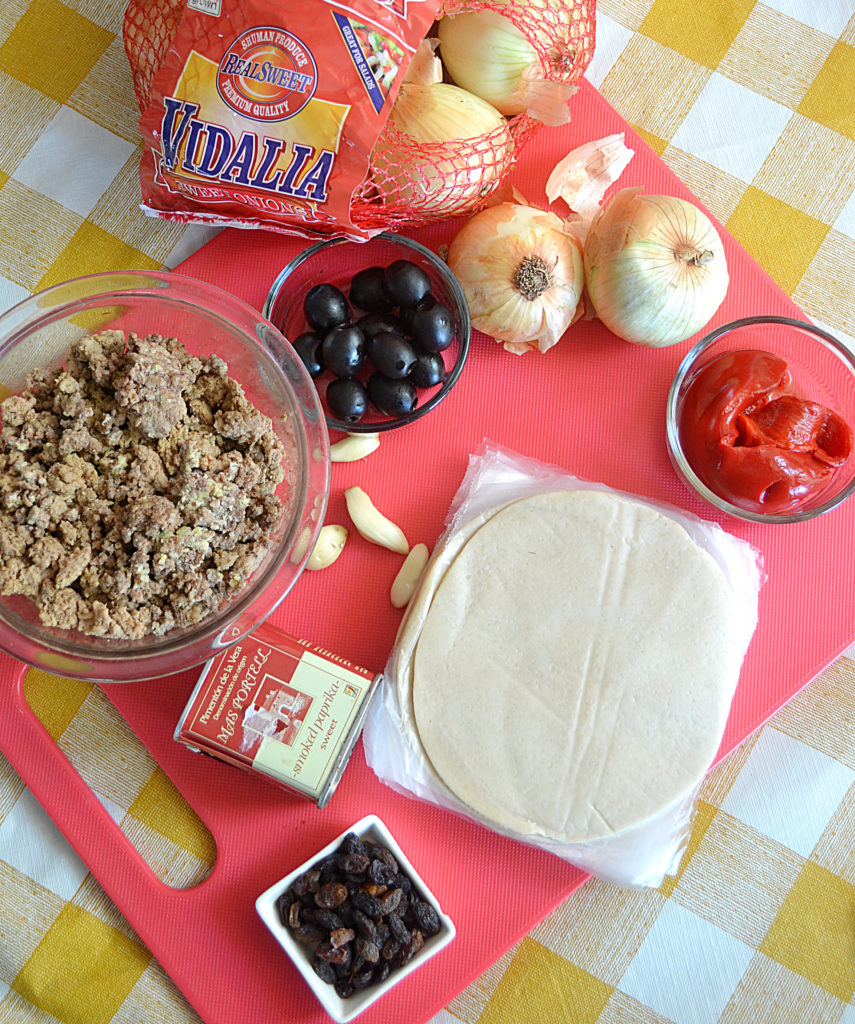 Baked Spanish Turkey Empanadas
by Noelle Kelly
Prep Time: 20 minutes
Cook Time: 25 minutes
Ingredients (20 empanadas)
1 lb 93% ground turkey

1 tablespoon olive oil

2 packages Goya frozen dough discs, thawed

2 Real Sweet yellow onions, peeled and diced

4 garlic cloves, minced

5 ounces jarred pimientos, drained and diced

½ teaspoon smoked paprika

½ teaspoon ground cumin

¼ cup raisins

5 ounces small black olives, sliced in half

1 egg, whipped for egg wash
Instructions
Preheat oven to 375F. Remove the dough discs from the fridge 30 minutes before beginning.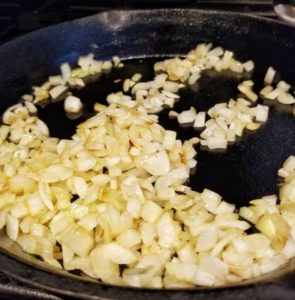 Heat a skillet on medium heat. Add olive oil and the onions. Cook them for 7 minutes until caramelized. Remove from heat and spray pan with olive oil. Add the turkey meat, garlic, and spices and cook for 7-10 minutes. Add the raisins and mix well. Remove from heat.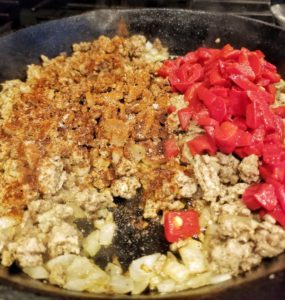 The dough discs are divided with plastic sheets, and should be removed one by one. Add about 2 tbsp of the meat filling in the center of the dough disc and three black olive halves and then bring both edges of dough together to seal. Fold the edges over, pinching to seal.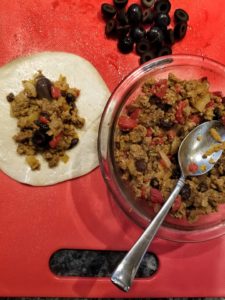 Repeat with the rest of the dough and place on a greased baking sheet. Using a silicone brush, brush the tops of the empanadas with egg wash. Spray the empanadas with olive oil spray.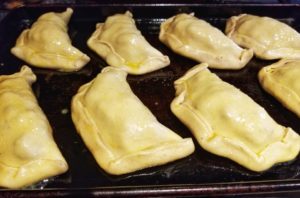 Cook empanadas for 25 minutes and serve with a cabbage slaw or green salad.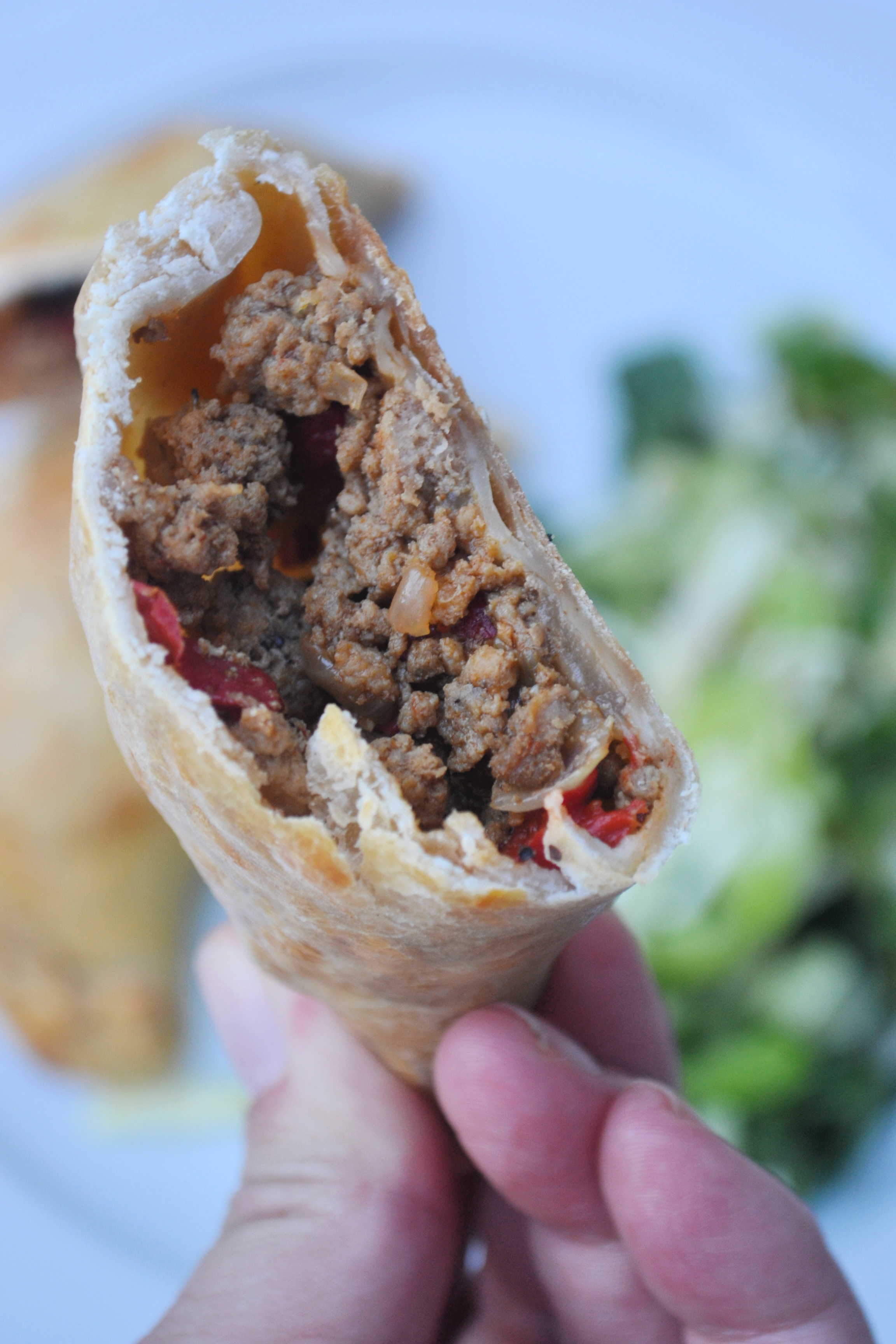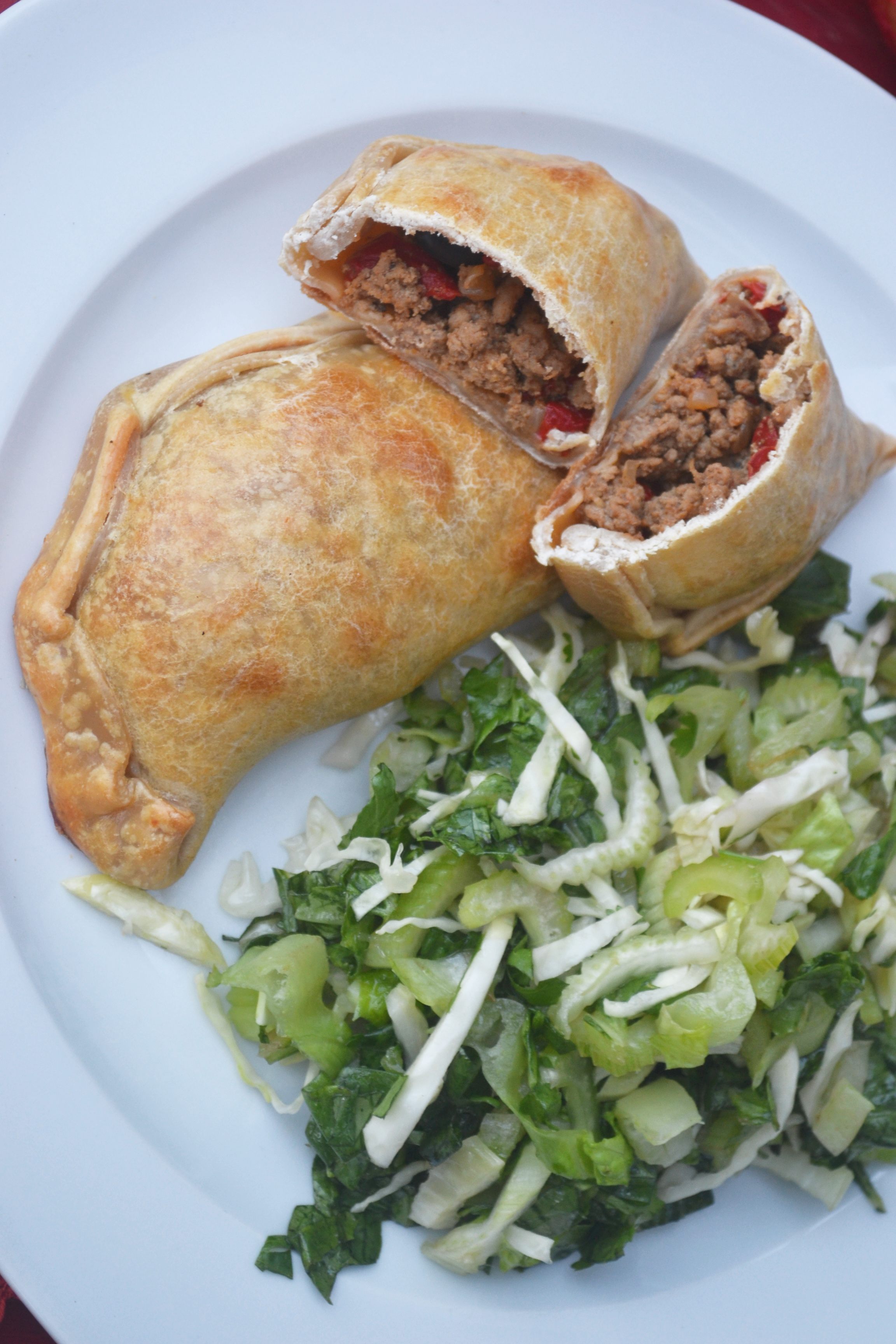 Related