Summer Schedule
I hope you had a wonderful 4th of July! It was the first year that my kiddos were able to enjoy late night fireworks and it was truly worth it! Summer is in full swing and with a full calendar of events it has been challenging to get meals on the table.
When I make my meals, I take everything seriously. I hardly ever make the same thing twice unless I get requests from my kids or my husband. Those meals usually rotate between tacos and tacos. Yes, I think my kids could live on rice and beans and tacos but of course that is just now how I run my household.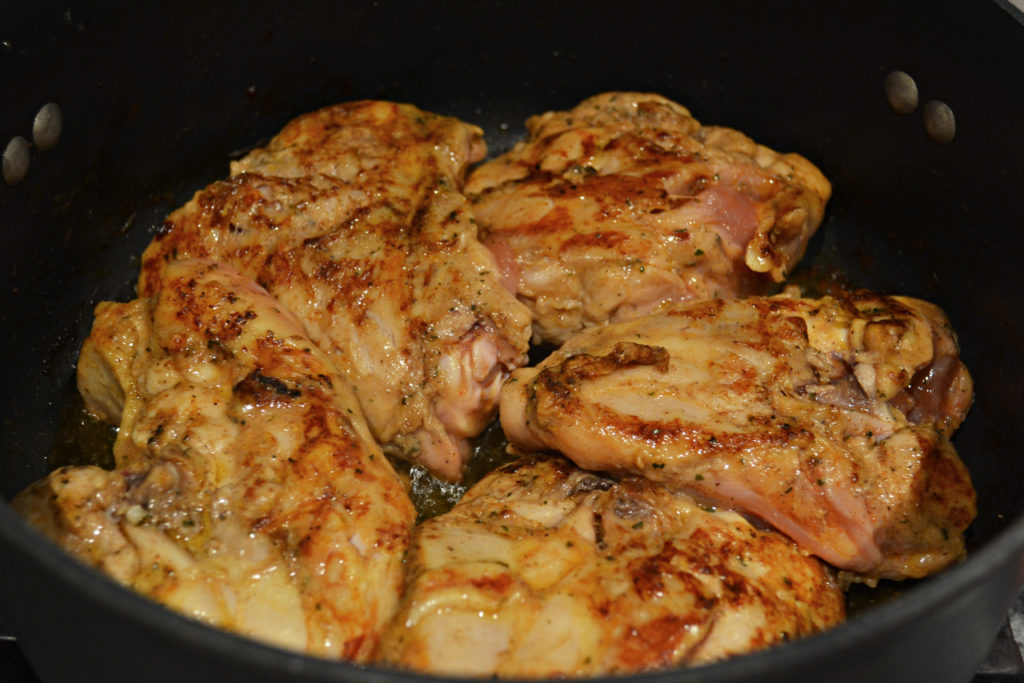 Planning meals
Even though I have tried to meal plan, I usually do not stick to it so I try to buy a variety of protein options so that when I am inspired that day, I have it available. I use the available vegetables that I purchase that are mostly seasonal and create dishes. 
Sometimes they are a fusion of two cuisines or they can be an interpretation of a certain ethnic dishes. I love running across articles like the one HuffPost published in 2017 called The 11 Best Ethnic Dishes to Make at Home.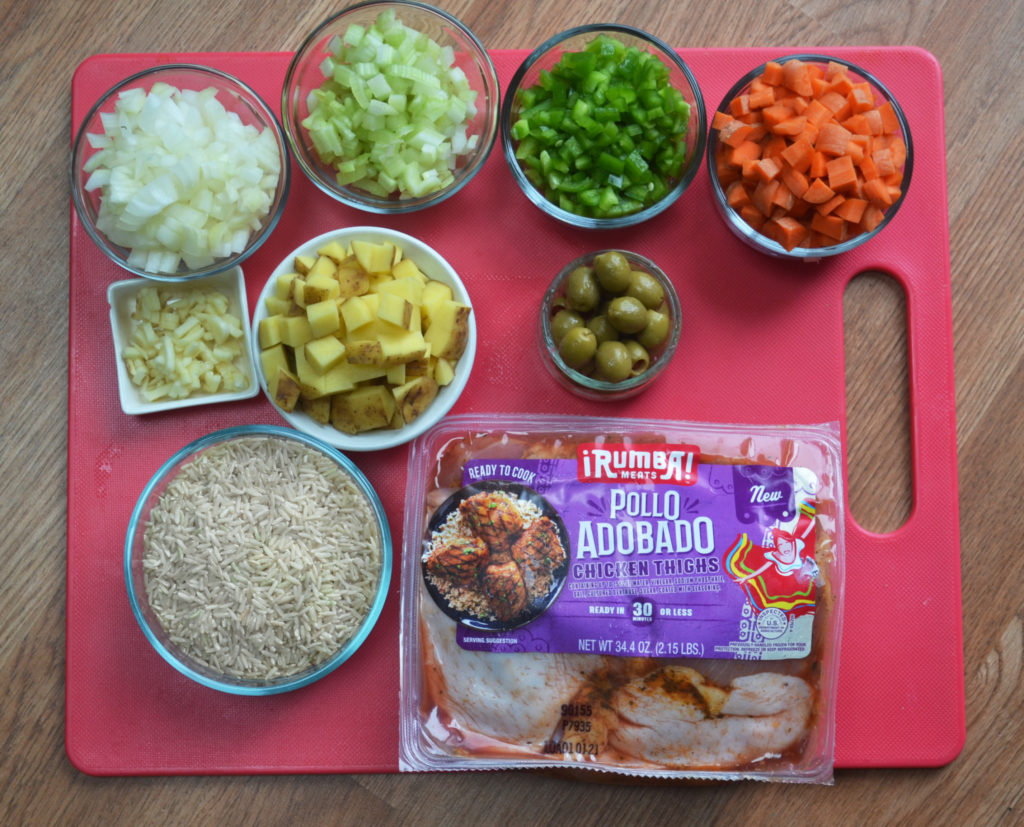 Rumba

®

Meats
There are some days I wish I had time to marinate meats to prepare certain dinners at home but then I go simple and uncomplicated. I was recently introduced to Rumba Meats' pre-marinated Pollo Adobado, which comes as a package of chicken thighs that have been marinated with ancho, pasilla and chipotle peppers, raisins, orange, garlic, onion, oregano, cumin and bay leaf. There is nothing to worry when it comes to the spice level. The peppers in this recipe serves to bring a robust flavor to the chicken so it is acceptable for kids.
Am I the only one excited about this?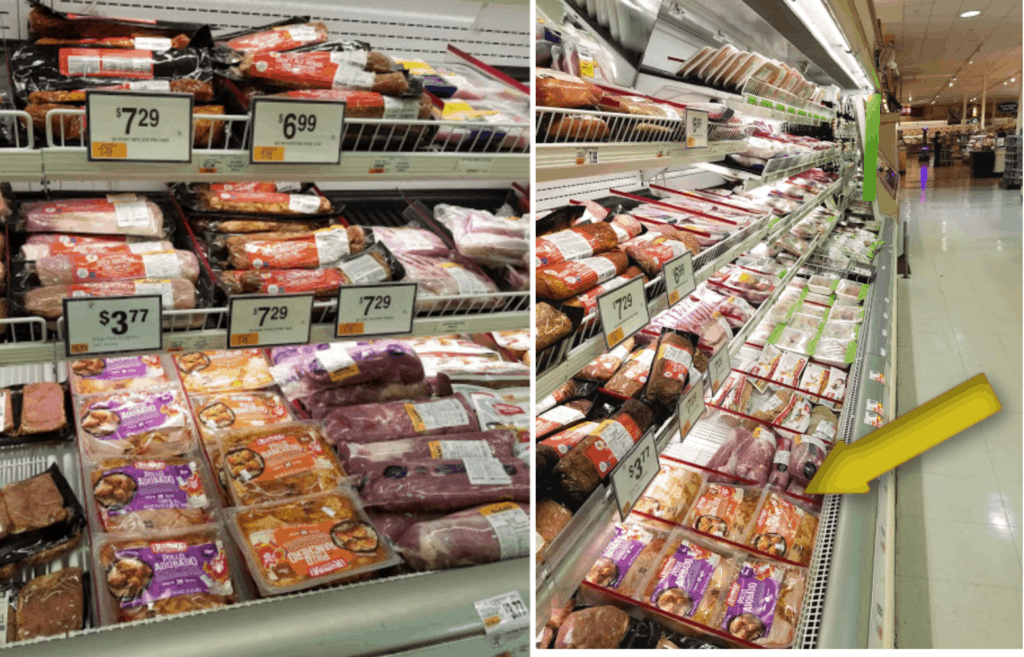 I found the package at my local Giant Food store in the refrigerated meat section of the store. It has colorful packaging to set itself aside from the rest of the products in the area.
Here is a coupon for you to use on your first purchase.

Arroz con Pollo Adobado
I quickly decided that I would make a typical dish my mother would make when I was growing up. A quick way to get a little bit of everything on a plate was to prepare Arroz con Pollo, or Chicken and Rice. It is a great one-pot meal and can easily become a favorite in your household. The key to the dish, I always felt, was the chicken. Rumba Meats Pollo Adobado provides all the authentic ingredients to be able to prepare a variety of Hispanic dishes using one product.
Frying the chicken seals in the flavors, and a bigger plus when the chicken has been pre-marinated. After preparing my version of Arroz con Pollo with Rumba Meats Pollo Adobado, within 45 minutes, I knew my family would enjoy it immensely.
When it comes to preparing this recipe, the chicken is already ready to cook. While the chicken is pan-frying, quickly chop the vegetables. For busier folks, the veggies can be prepared the night before.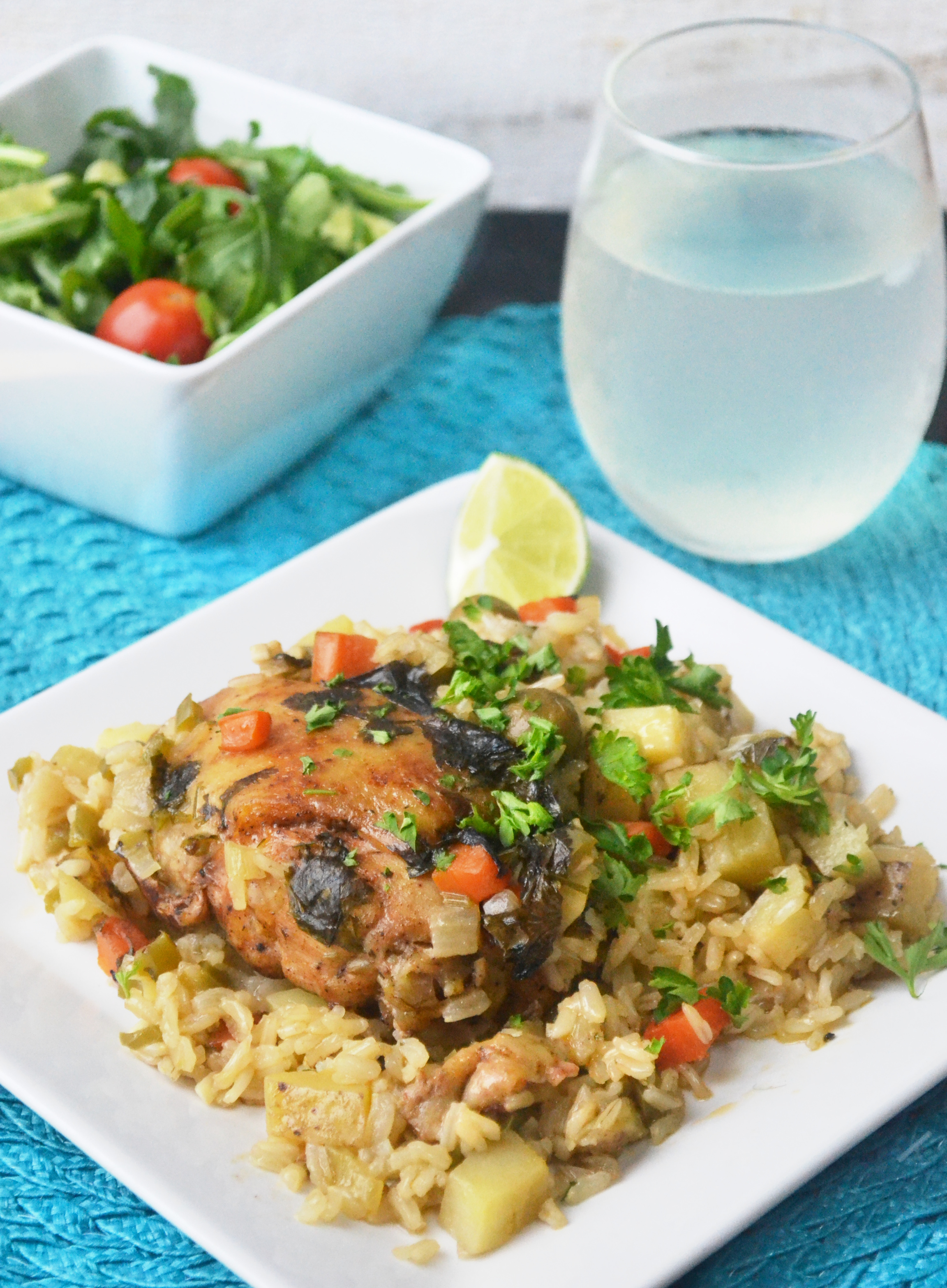 Arroz con Pollo Adobado (Red Chile Chicken and Rice)
by Noelle Kelly
Prep Time: 20 minutes
Cook Time: 30 minutes
Ingredients (8 servings (1 cup))
1 Rumba® Pollo Adobado (1 package about 7 thighs)
1 Tablespoon olive oil
1 cup white onion, diced
1 cup green bell pepper, diced and seeded
1 cup carrots, diced
1 cup celery, diced finely
1 cup Yukon gold potatoes, chopped in 1-inch cubes
4 garlic cloves, minced
1 bay leaf
1 ½ teaspoons salt
1/2 teaspoon pepper
½ cup green olives, stuffed with pimentos
2 cups white rice
3 1/2 cups water
Instructions
Heat olive oil in a large pot on medium heat. Add the thighs to the pot and fry the chicken until golden on each side about 5 minutes on each side.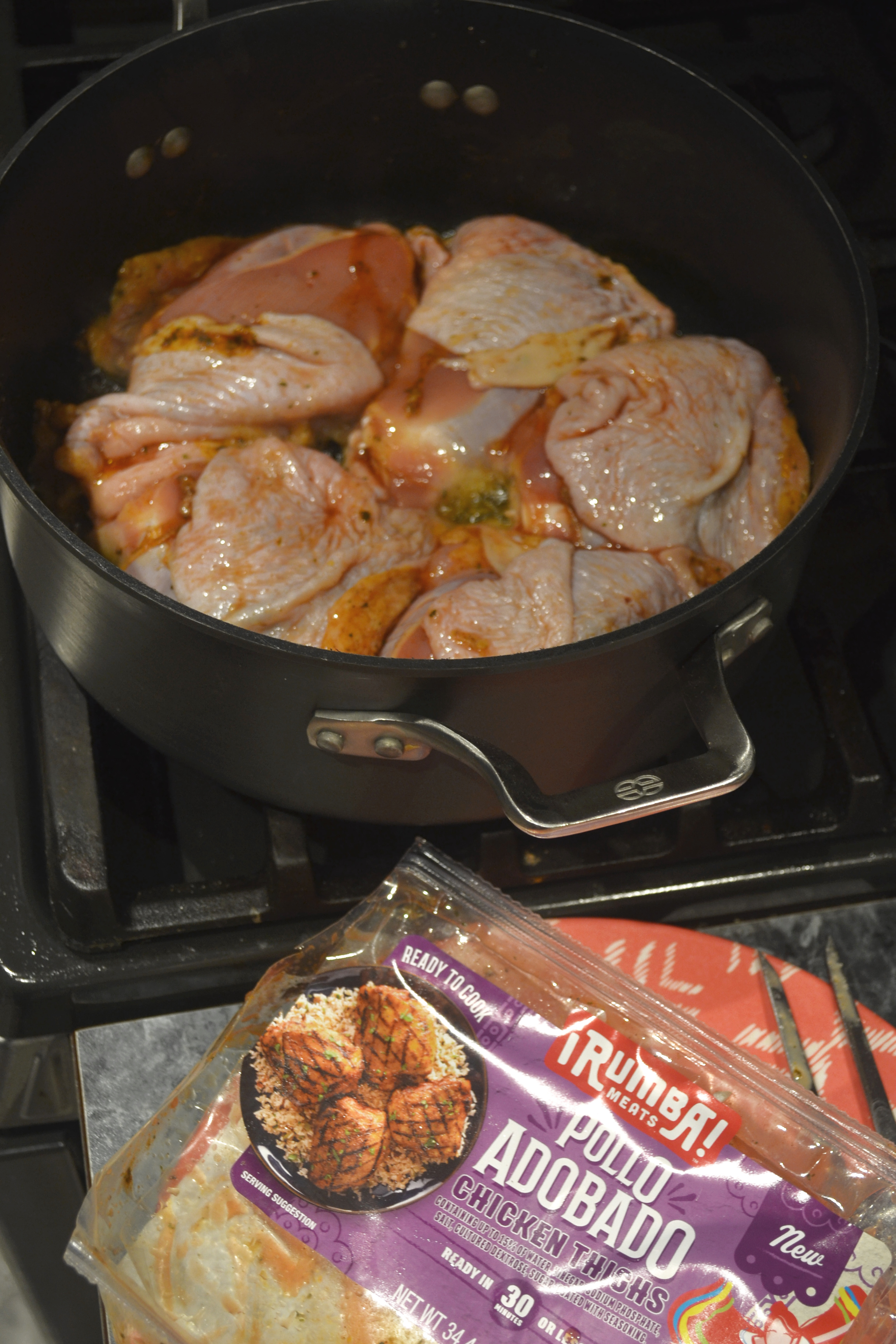 When finished cooking, remove chicken from the pot and place on a large plate, keeping the chicken hot by the stove.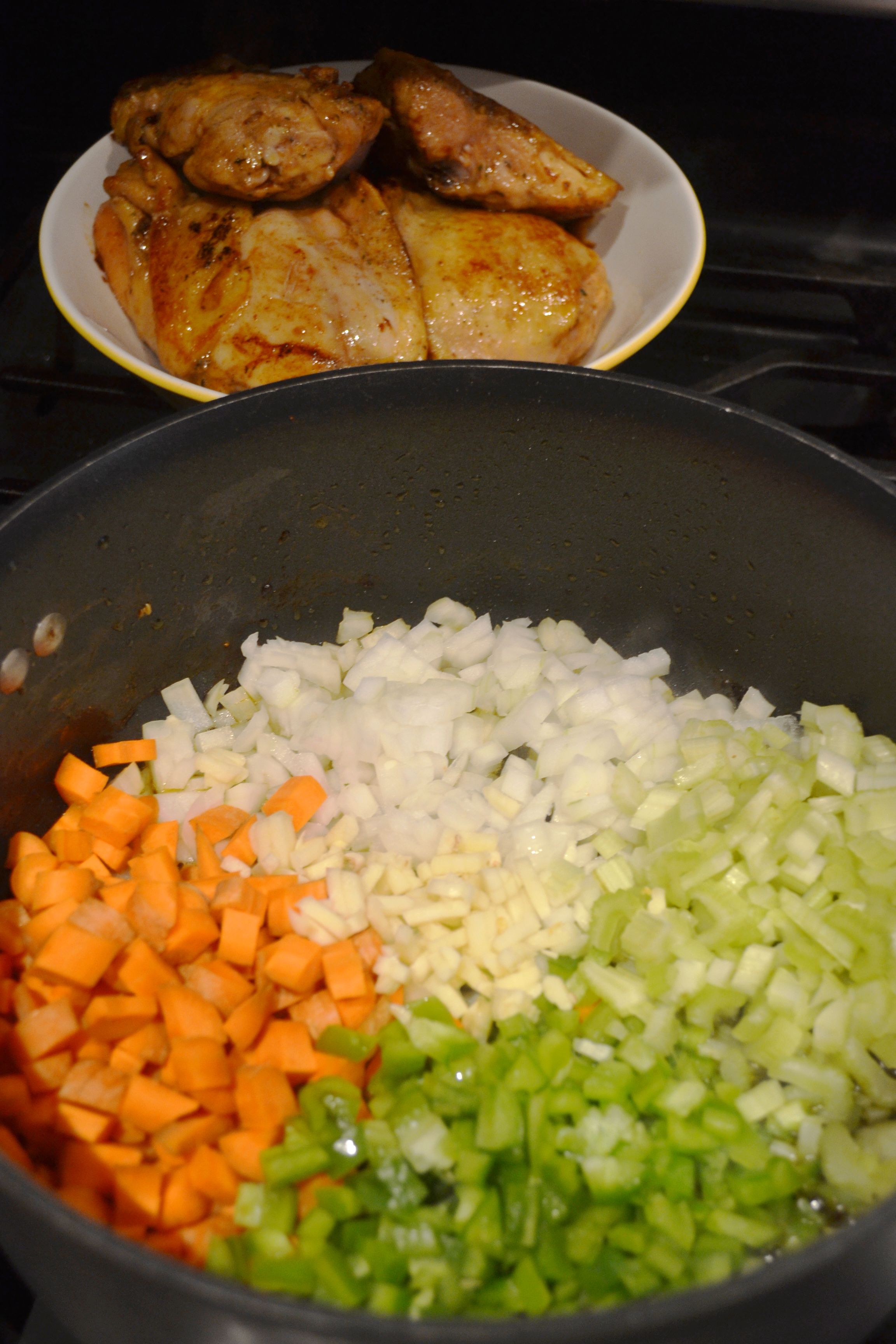 Add the onions, peppers, and celery to the pot and saute for 5 minutes. Add the minced garlic, carrots, potatoes and rice and saute for another 5 minutes.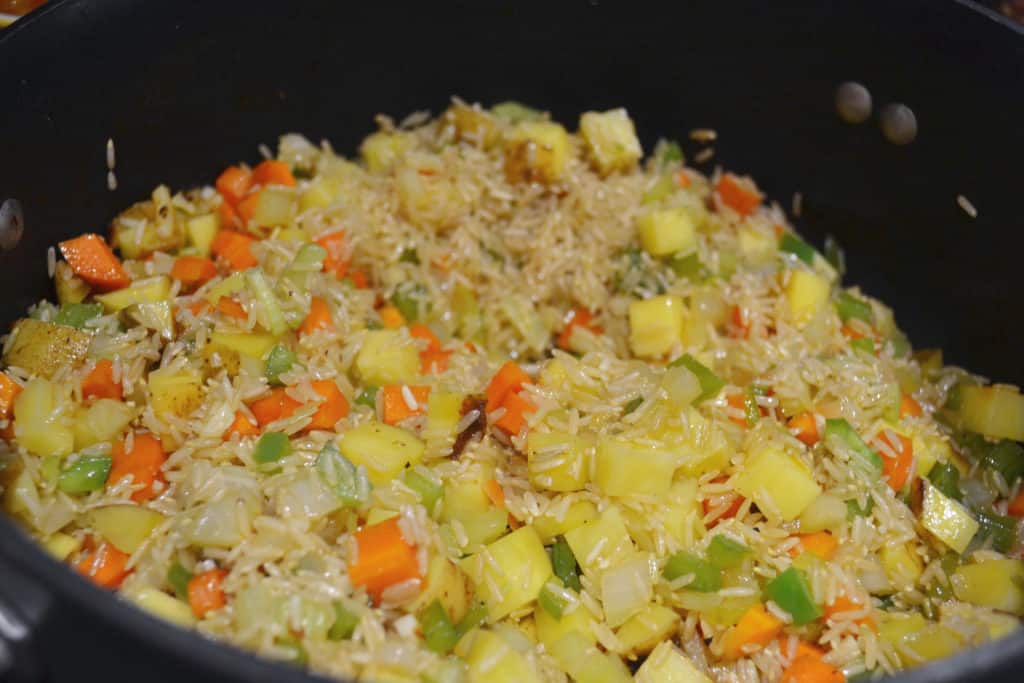 Lastly, add the green olives, cilantro, bay leaf, salt and pepper and water and bring to a boil for 5 minutes.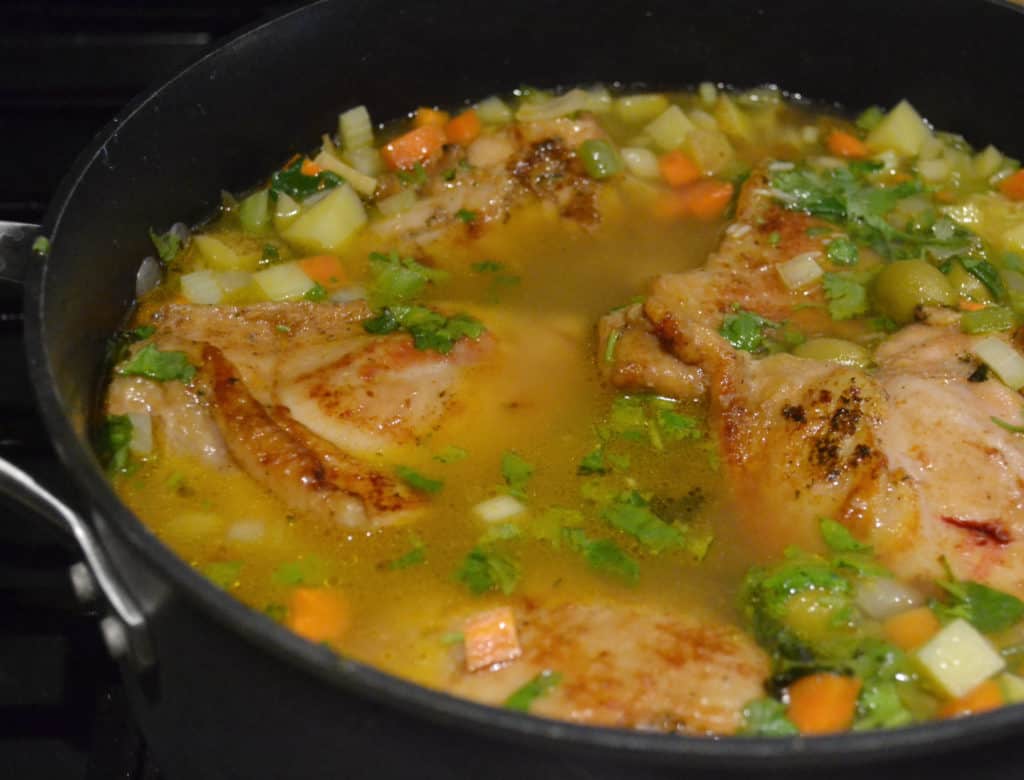 Add the chicken thighs back into the pot, within the rice mixture. Place heat on low and cover pot. Cook for 20 minutes.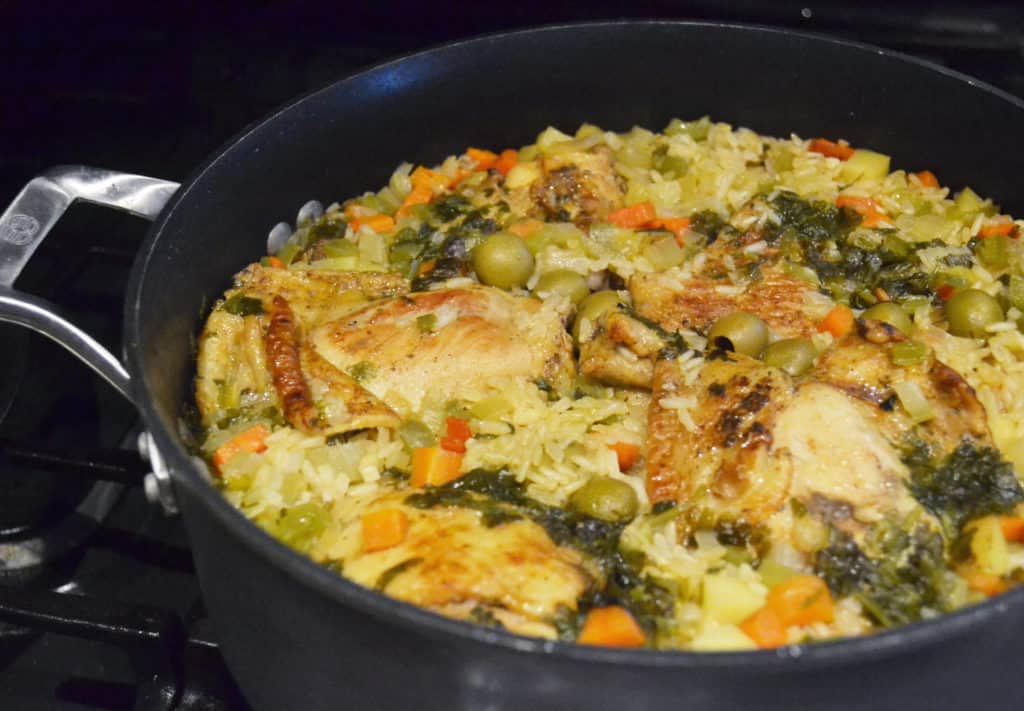 Uncover the pot and continue by removing and shredding the chicken from the bones. Discard the bones and excess skin to the trash.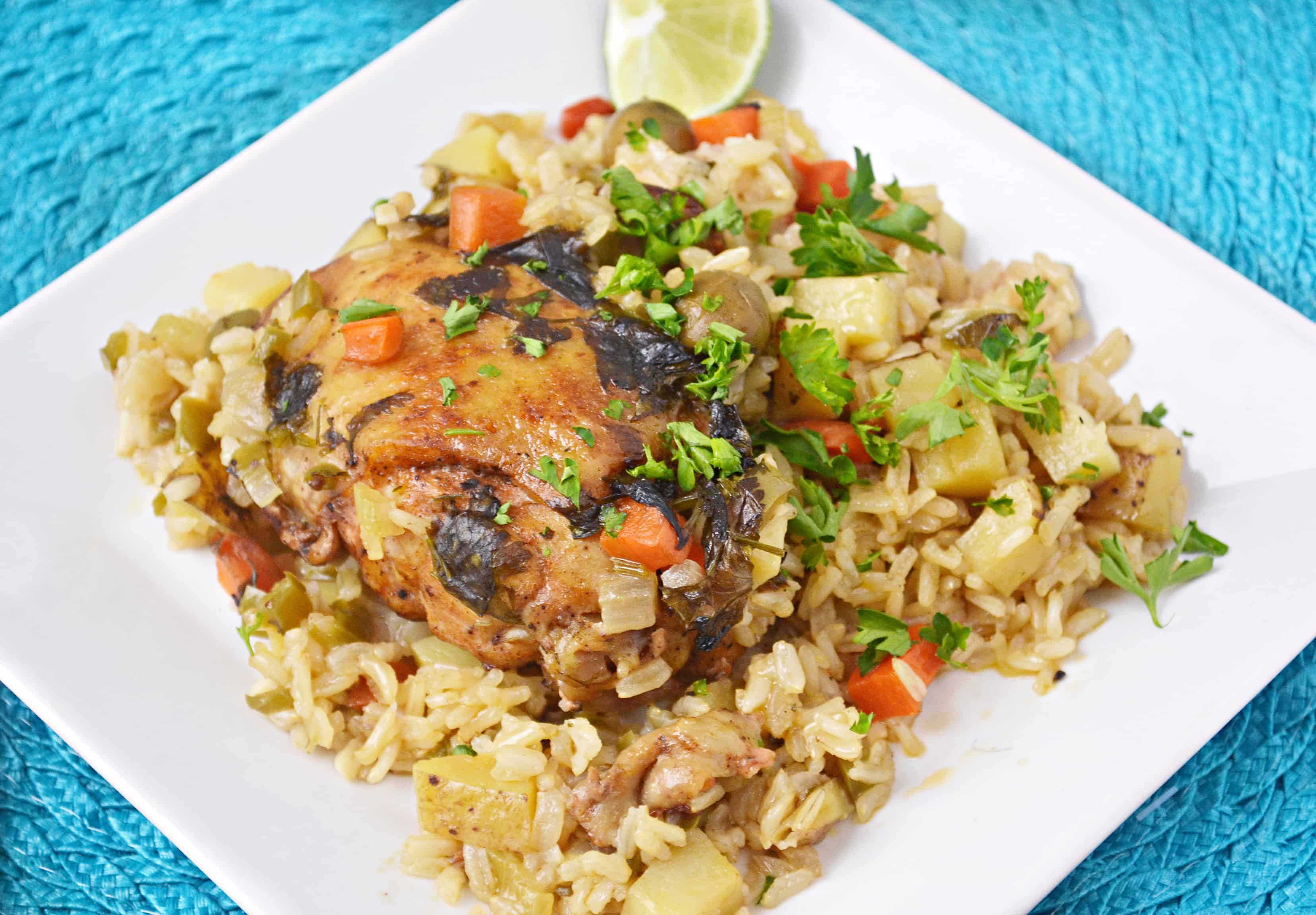 Mix the shredded chicken within the rice mixture. Each serving is 1 cups. Serve with a green salad.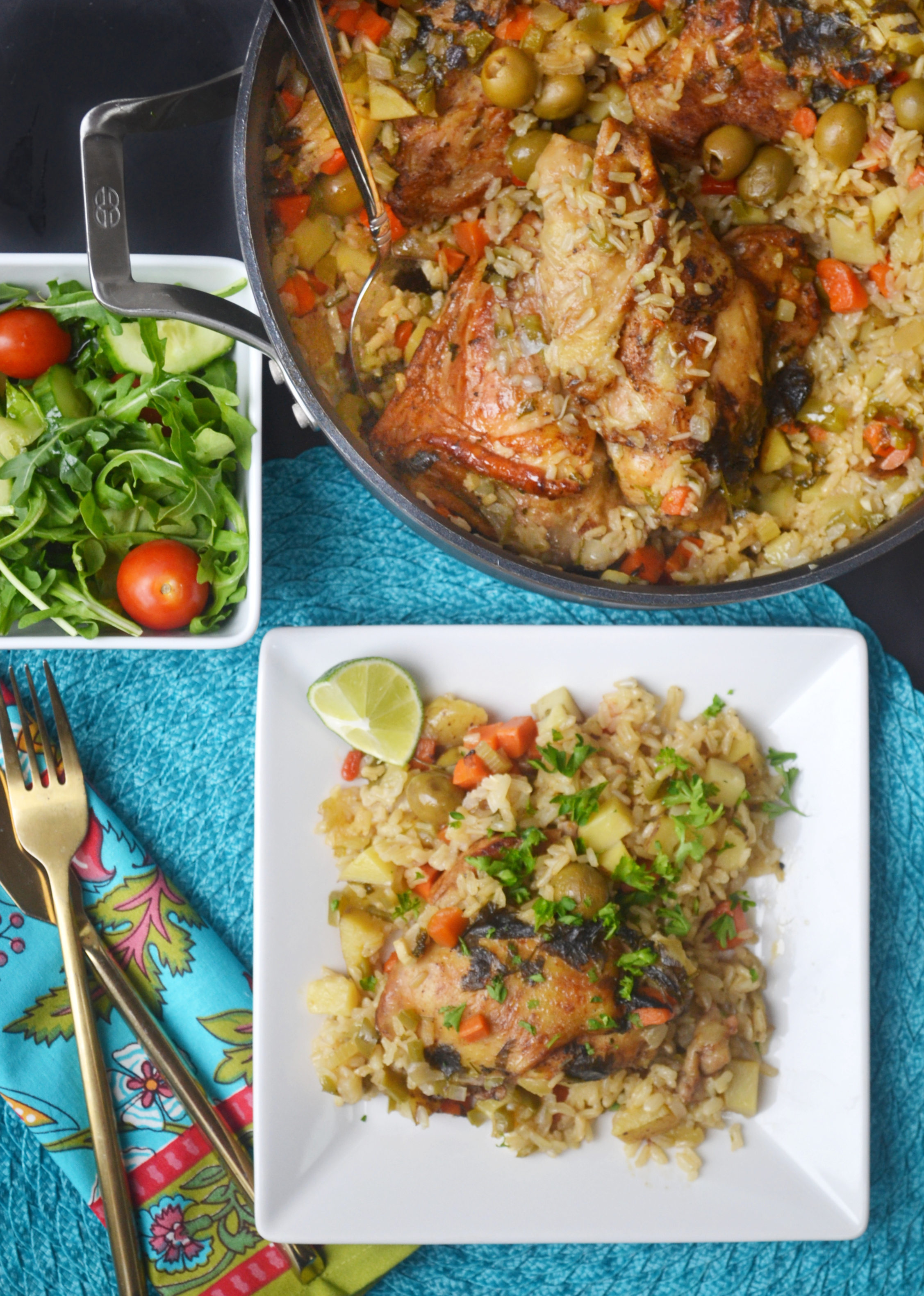 Check out Rumba Meats on Social Media
Facebook – https://www.facebook.com/RumbaMeats
Instagram – https://www.instagram.com/rumbameats/
Pinterest–https://www.pinterest.com/rumbameats/
YouTube – https://www.youtube.com/channel/UCUufOejdmYU
Related