National CBD Day!
Happy National CBD Day! It is the second year to celebrate CBD or cannabidiol,  a chemical compound from the cannabis plant. It can be taken on its own, added to foods or drinks and more.  I personally have been taking hemp-derived CBD since last year and I have a chance to share about Medterra CBD Oil Tincture. CBD oil and Hemp oil are different in that hemp oil does not contain CBD. It is coming from the seeds of the plant whereas CBD oil comes from the whole plant itself.
One of the things I like to let my readers know is that I only review and share about products that I have tested and decided to make my own.
What is the endocannabinoid system?
When I was in high school and college, I took my share of biology and chemistry classes and I was super interested about my body and chemical compounds. Never in that time did I learn or hear anything about the endocannabinoid system and that is only because it was discovered in the early 1990's.  This system is  biological and are composed of neurotransmitters that bind to cannabinoid receptors within the body and brain.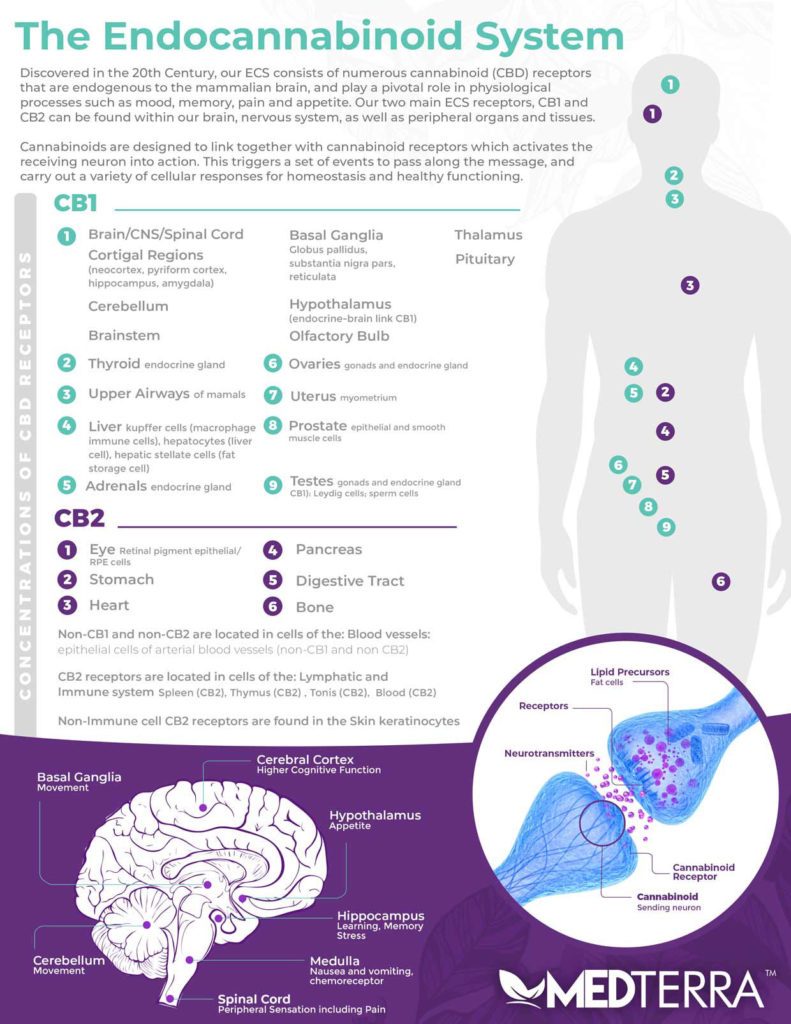 CBD is one of the primary cannabinoids found in hemp. There are two main cannabinoid receptors called C1 and C2 that are found as cells throughout the body. The receptors play a huge role in the physiological processes responsible for helping the memory, mood, and discomfort.
This is a lot of science but for anyone dealing with discomfort, or mood imbalances or for answers for issues they cannot quite pinpoint, there is some comfort in knowing that that something new can be something good for the body.
I suffer from heat- and exercise-induced migraines. Sometimes they happen when I drink red wine or when I am extremely tired. I only discovered last year that CBD is the only supplement that really helps.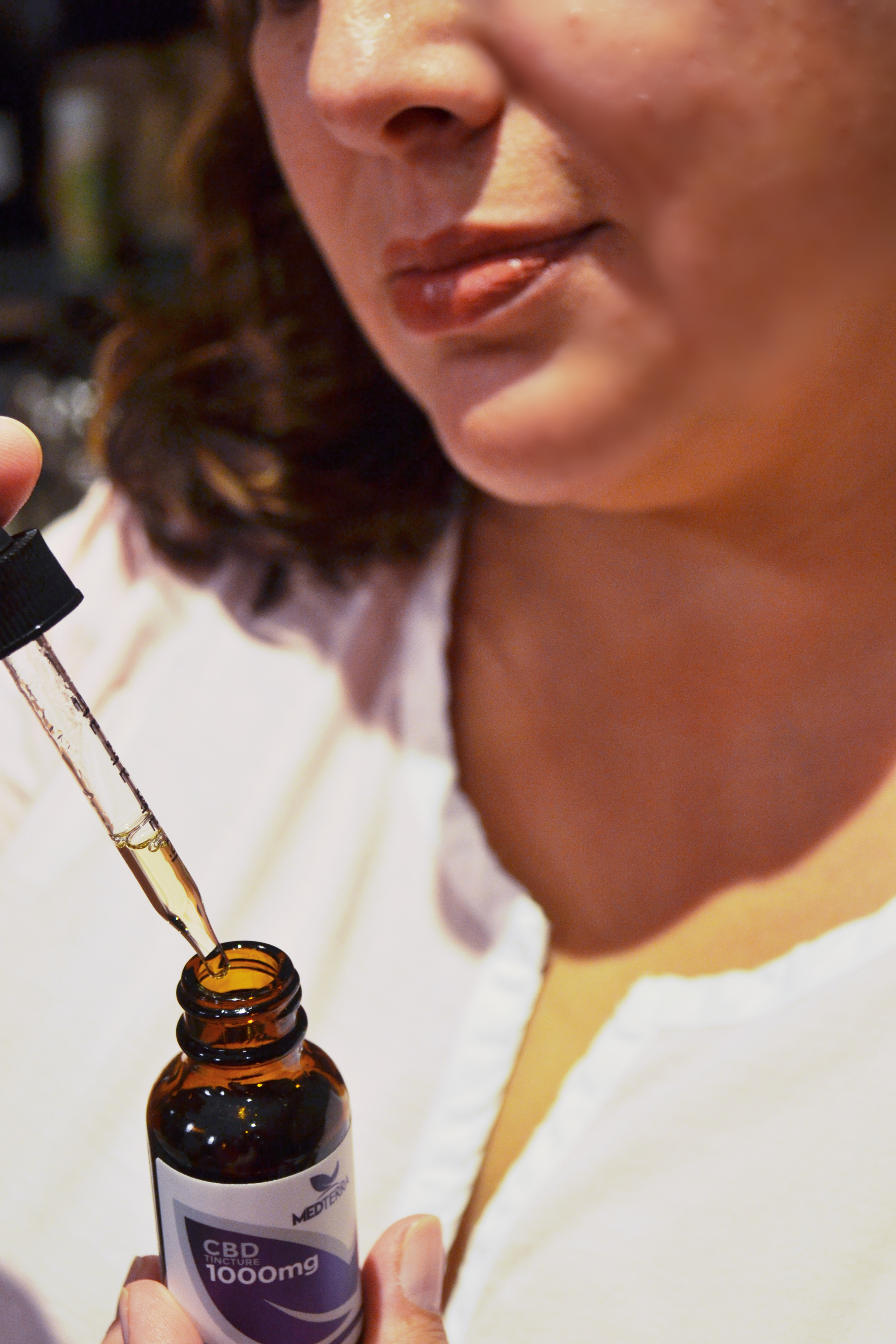 Medterra CBD Oil Tincture
Medterra CBD Oil Tincture is made with Medterra's 99%+ CBD and MCT oil in strengths of 500 mg, 1000 mg, and 3000 mg. It is grown and extracted in the United States and is fully compliant under the Kentucky Department of Agricultural Industrial Hemp Pilot
Program. Each CBD Tincture contains 30 servings and can be taken day or night,
sublingually. All of Medterra's CBD products contain 0% THC, guaranteed.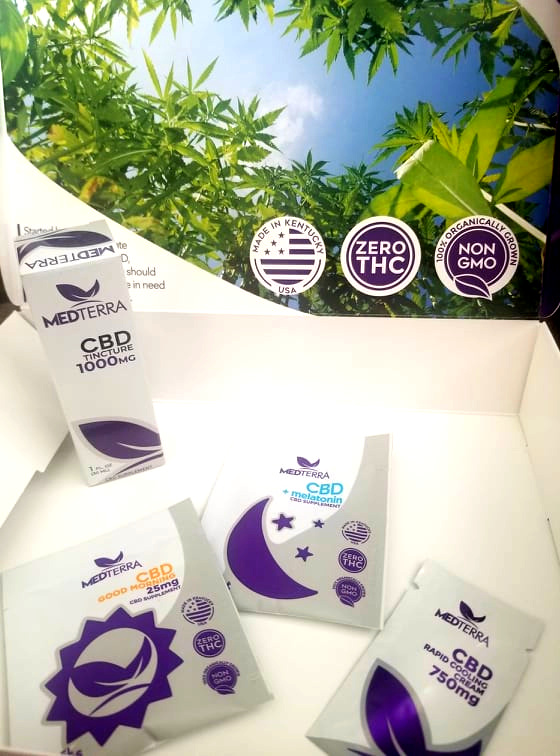 I have been using the 1000mg tincture daily. I started at half the recommended dose and gradually increased mostly in the evenings so I could relax and sleep. Here are a few things I struggle with:
Migraines
Stress
Anxiety
Sensitivity to noise
Claustrophobia
My life has been surrounded with stress for as long as I can remember. While I cannot at the moment find time to relax and do yoga, I have chosen to take CBD to help with overwhelming stress or anxiety. Before I know that at migraine is about to present itself, I take a dose of CBD oil and it reduces my symptoms better than any other product I have tried.
How do I know which CBD oil I should take?
Not every CBD oil is created equal. Read, research and learn. Medterra utilizes a whole plant CO2 extraction that allows them to draw the CBD from the plant material and filter out unnatural substances, maximizing pure CBD concentration. Each and every product that leaves Medterra's facility is third-party tested to ensure consistency and quality.
Knowing the dose should take is next. I did not exactly know what dose I should be taking but Medterra shared how much CBD is actually in each dropperful:
All of the Medterra Tinctures, regardless of potency, are offered in a one ounce bottle and contain 30, 1mL servings. The dropper applicator has measurement markers on it (0.25, 0.50, 0.75 and 1mL), allowing for accuracy and flexibility of serving sizes.
Below is a breakdown of milligrams per dropper (mL), based on the strength of our different tinctures. There are 30, 1mL servings in each bottle:
500mg = 16mg of CBD per dropper
1000mg = 33mg of CBD per dropper
3000mg = 100mg of CBD per dropper
I looked for a calculator that would be better suited for a first timer and it calculated pretty much what I am currently taking. Beyond that, everyone will have different results so make sure you start small and increase little by little to help with symptoms.
Here is another sample dosage calculator found here:

Where to find Medterra
A 1000 mg bottle typically retails for $55.99. Medterra CBD Oil Tincture is available to purchase at your local retailer and on medterracbd.com. To find this product in your area, visit medterracbd.com/store-locator.asp for the full list of locations. Learn more by connecting with Medterra online:
Website
Twitter
Facebook
Instagram
Use promo code MomsMeet to save 15% off your first Medterra
order by visiting momsmeet.link/medterra or clicking here.
Related