Eggs are such a big staple in our fridge. There really is no day that my husband or I will go without eating eggs. We love how filling they are and how it makes us empowered to start our day on the right foot. Thanks to Pete and Gerry's for making our mornings so much more with a reliable product as yours.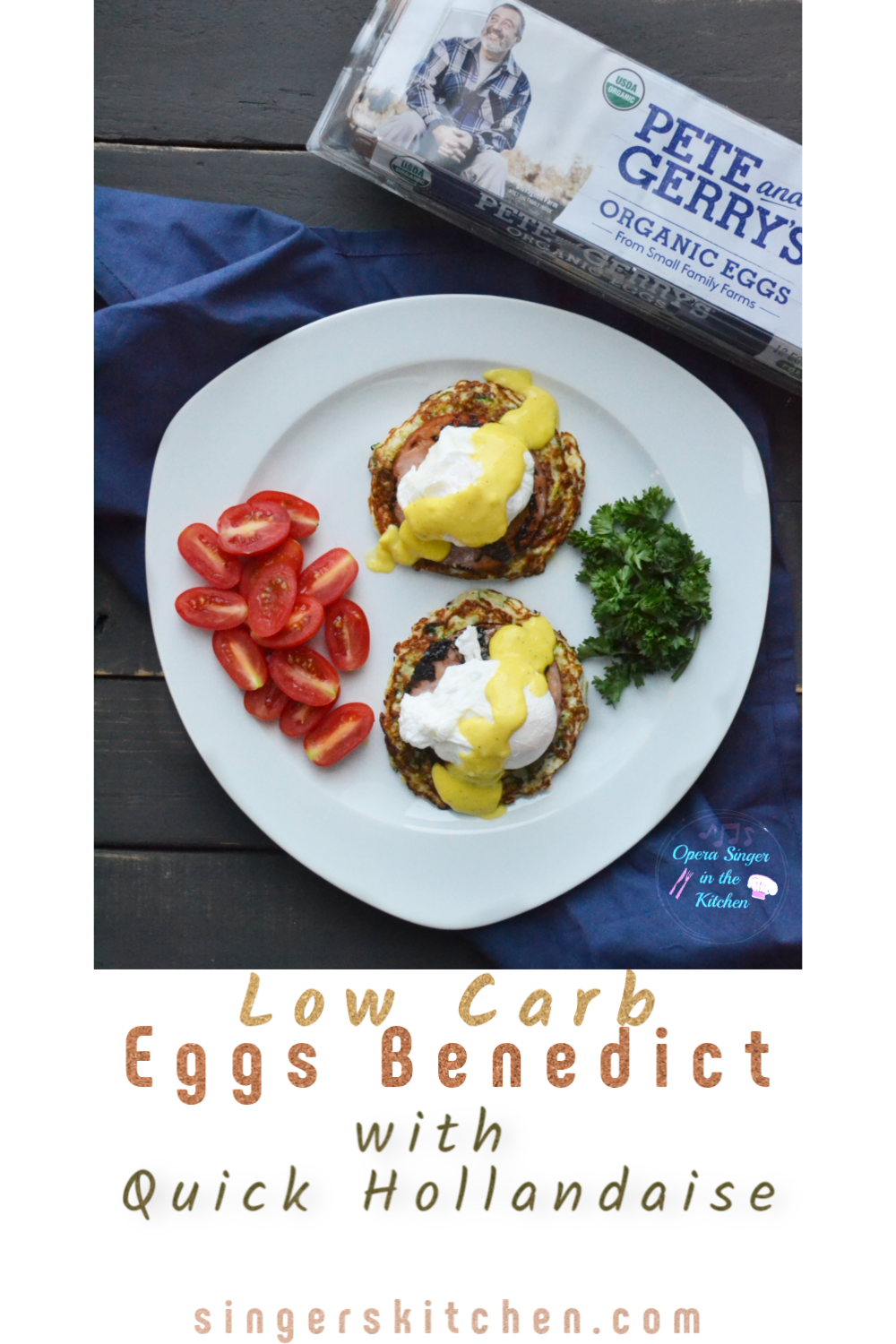 My favorite months
November and December are two of my favorite months of the year. I wish fall lasted long enough within the month of December, but as usual, forecasts are constantly reporting snow and flurries. Even so, that does not usually stop me.
November is all about baking and planning for Thanksgiving and December is still another month to bake with my family. My three girls LOVE to be in the kitchen so you can only imagine fighting that takes place when it comes to mixing, adding and making baked goods. You should be here.
Really. 🙂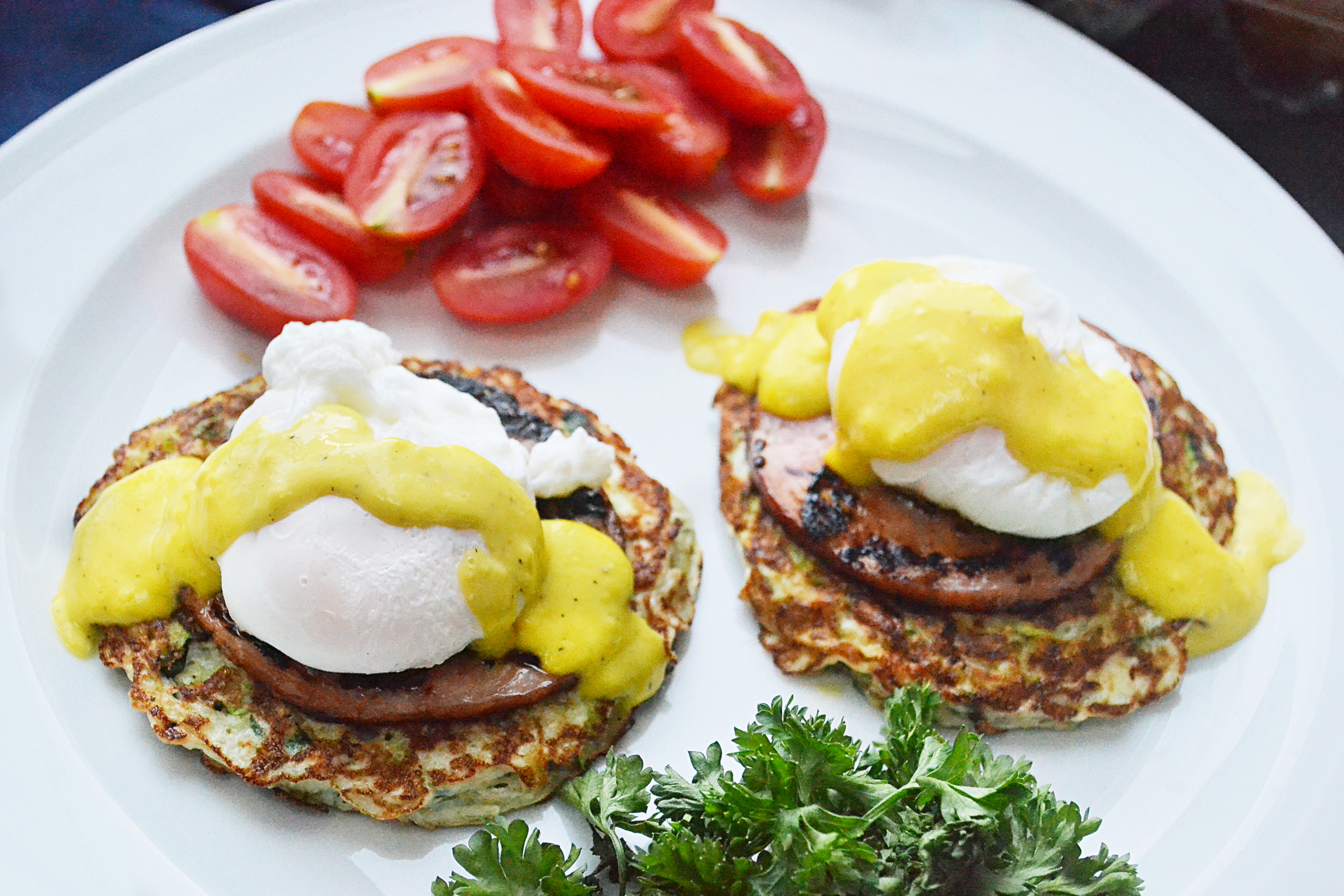 Planning for meals
When it comes to planning on meals during these 2 months, I start making lists of recipes and ideas. I make sure that if we have company coming that I include something that is suitable for them.
My husband and I love brunch on Thanksgiving morning and Christmas Day. I plan on recipes that I grew up that my grandmother made and I add a few that are my husband's favorite as well. This year he and I are on different eating plans so while I eat low-carb, he and my girls eat normal foods. How do I make it all work out?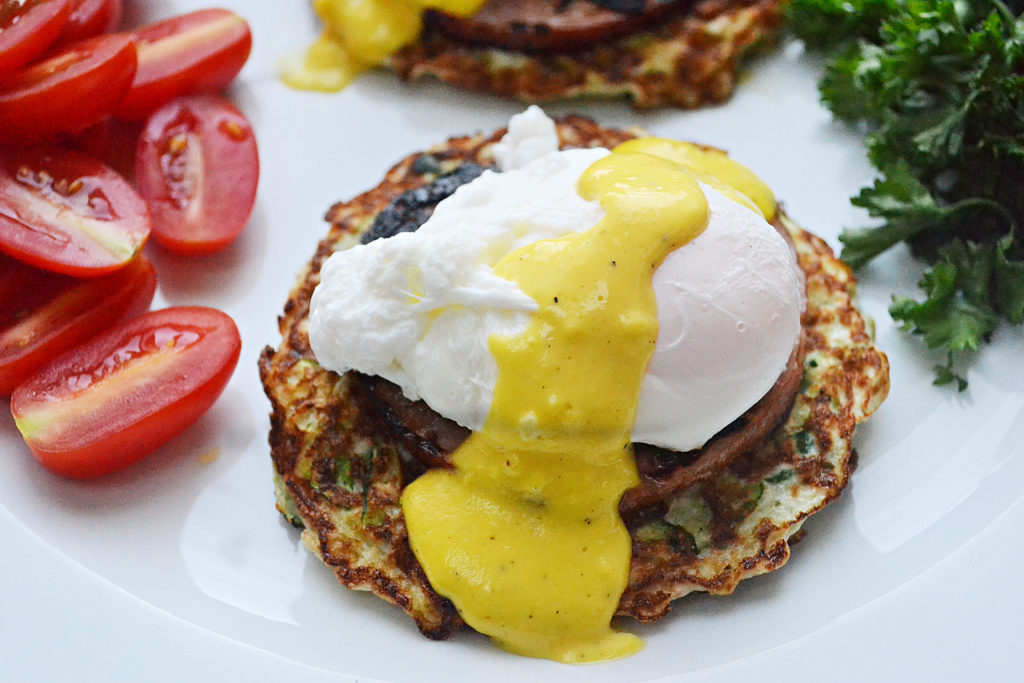 Low Carb Eggs Benedict
Eggs Benedict is simply an elegant meal that can be served for any time of day, in my opinion but I decided to focus on our brunch menu for this year. Instead of focusing on an egg casserole I decided to make something fancier. While I prepared a traditional recipe for Eggs Benedict for my husband, I made one for myself that was entirely unique.
If you are living a low-carb lifestyle or you are simply trying to limit the carbs, because veggies and fruits still have their carbs, my zucchini cakes make a great substitute for English muffins.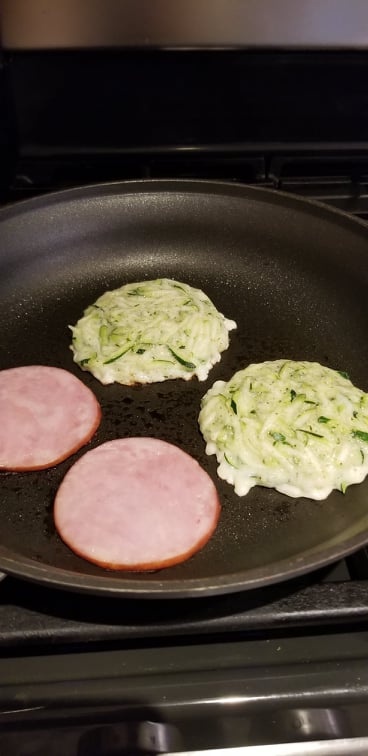 I grated zucchini and added Pete and Gerry's Organic Egg Whites along with some reduced fat Parmesan cheese. I added a pinch of salt and created 2 cakes on a griddle. Meanwhile I poached 2 Pete and Gerry'e eggs in slow simmering water and pan-fried some Canadian bacon.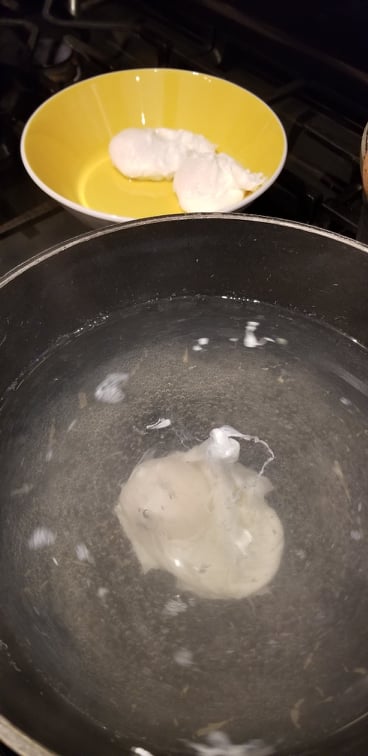 My hollandaise was my favorite because it was SO SIMPLE. I used the remaining yolk and mixed in lemon juice, pepper and fat free Greek yogurt and zapped it quickly in the microwave.
For 320 calories, I enjoyed a guilt-free version with a side of fresh tomatoes.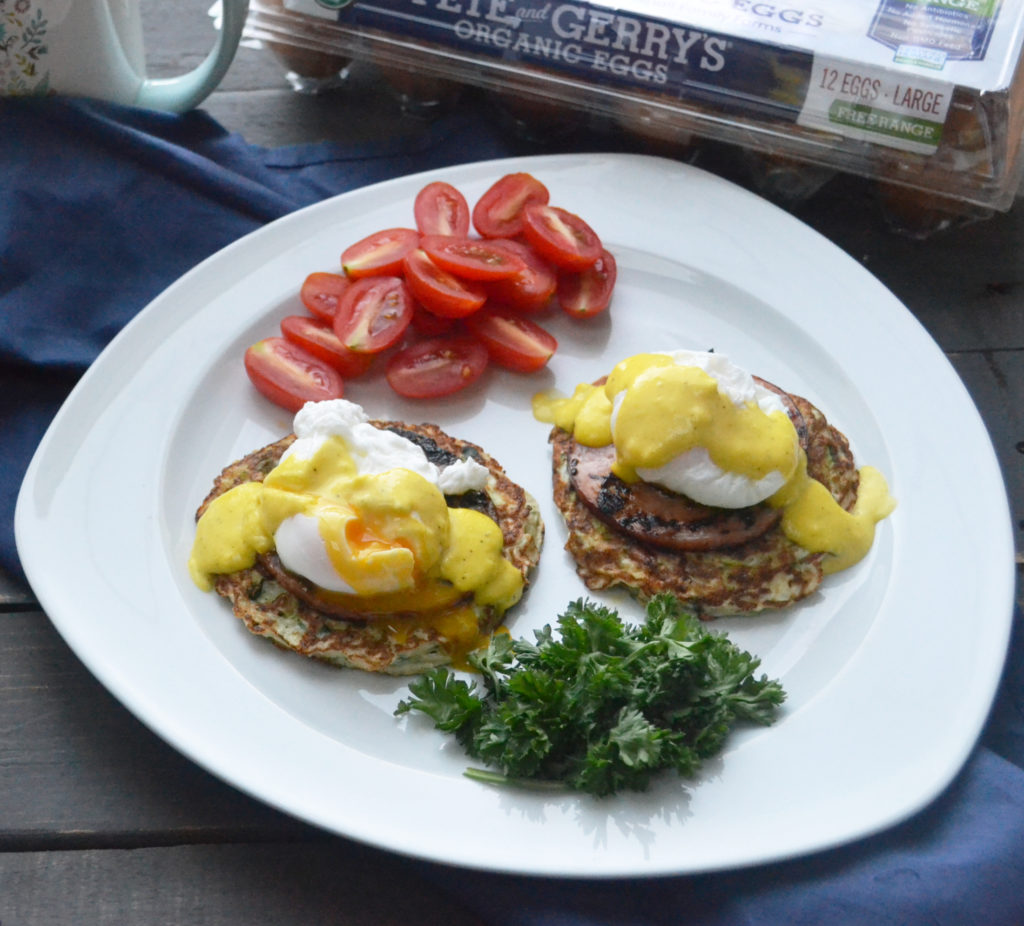 Pete and Gerry's Organic Eggs
Eggs are usually central to the brunch I prepare. I either have an egg casserole or other savory options. Pete and Gerry's Organic Eggs are always free from pesticides, added hormones, antibiotics, and GMOs. All the eggs from this company come from small family farms that are dedicated to humane animal treatment, safety, and environmental sustainability.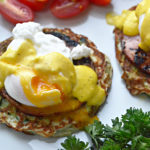 Print Recipe
Low Carb Eggs Benedict with Quick Hollandaise
A healthy alternative for the traditional Eggs Benedict using Pete and Gerry's Organic Eggs.
Keyword:
brunch, eggs, low carb
Ingredients
4

Pete and Gerry's Organic eggs

4

Canadian bacon slices

1

Tablespoon

white vinegar

6

ounces

shredded zucchini

3

Tablespoons

Pete and Gerry's egg whites

3

Tablespoons

reduced-fat Parmesan cheese

Pinch

of salt and pepper

¼

teaspoon

garlic powder

For Hollandaise:

1

Pete and Gerry's Organic egg

2

Tablespoons

fat free Greek yogurt

2

teaspoons

lemon juice

Pinch

of salt and pepper
Instructions
To poach eggs: Fill small pot with water, half filled. Allow water to boil and reduce heat to simmer. Add 1 Tablespoon vinegar.

While the water is boiling, shred the zucchini and using paper towels or a sieve, try to remove moisture from zucchini. Add to a small bowl and mix in egg white, Parmesan cheese, and a pinch of salt, pepper, and garlic powder.

Heat a non-stick pan on medium and spray with olive oil spray. Divide the zucchini mixture to make 4 patties. Cook for 4 minutes on each side until firm and set aside.

Meanwhile, continue by poaching eggs by gently cracking an egg in a separate small dish. Swirl a spoon in the center of the simmering water and pour in the cracked egg. Cook for 3-4 minutes. Repeat with the rest of the eggs.

After the zucchini pancakes are finished, heat the Canadian bacon.

Assemble by placing two zucchini pancakes on each dish, add a Canadian bacon on each pancake and top with a poached egg. Prepare the hollandaise sauce below.

For Hollandaise: Crack an egg in a small ramekin and whip until mixed well. Add the Greek yogurt and salt and pepper. Place the ramekin in the microwave and heat for 30 seconds and mix. Add for another 30 seconds and remove from microwave. Add the lemon juice and mix and divide sauce between both plates.
Related