We are coming to a new year which means that as you make plans to become healthy or set goals for yourself, look to Nutrition for Longevity as an option to help you reach your goals. Eating healthy has never been so easy. They have the same precision nutrition with calorie ranges and macro ranges from The Longevity Diet to support a healthy lifestyle, but all the work is done for you by our Registered Dietitians and in-house Chefs. Check out my review below.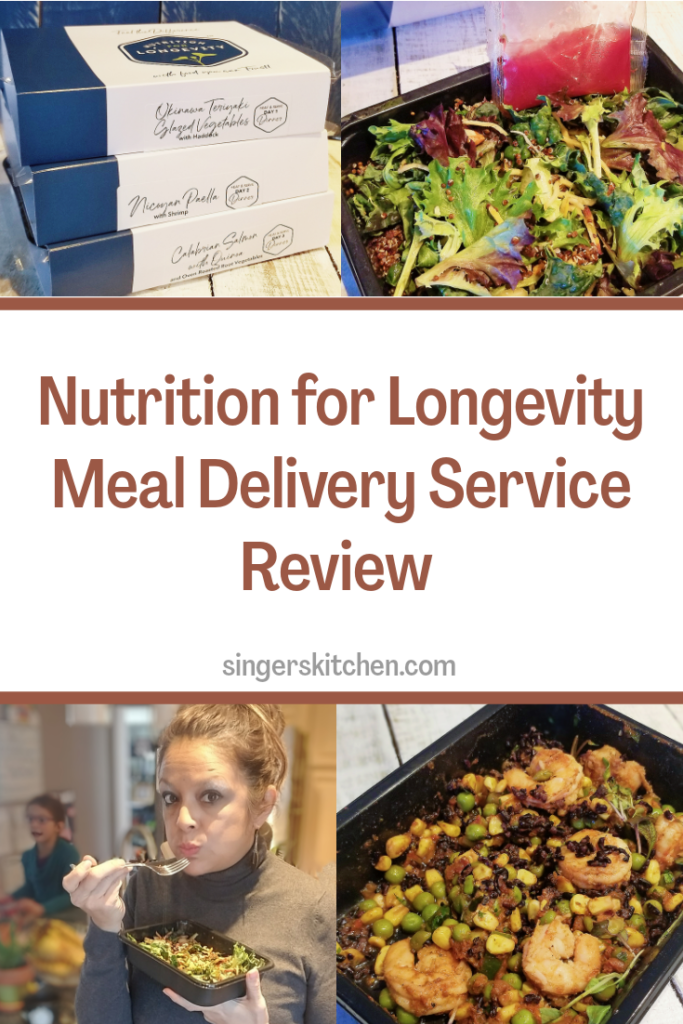 Update
I realized it has been a WHOLE year since I have published a post here but let me tell you that it was all meant for a reason. I turned to Instablogging for a year because it was about all I could manage with the lifestyle I was focusing on. I realized after 10 years of blogging and focusing on various ways of eating, I never really knew what was best for me nor did I take the time to really realize my issues. I am sorry that after many years of sharing recipes that I was inconsistent in my messages. I will be the first one to let you know that I was just trying to find my way, my purpose and my identity.
Healthy Me
After a year of focusing on my personal health journey I want to announce to my readers here that I have lost 90 pounds* with Optavia and I have regained my life and am now a health coach and a lifestyle blogger. Both things have solidified for me and I have a purpose behind everything I do right now because while I have had interest in health and nutrition, I really did not know how to really focus on it.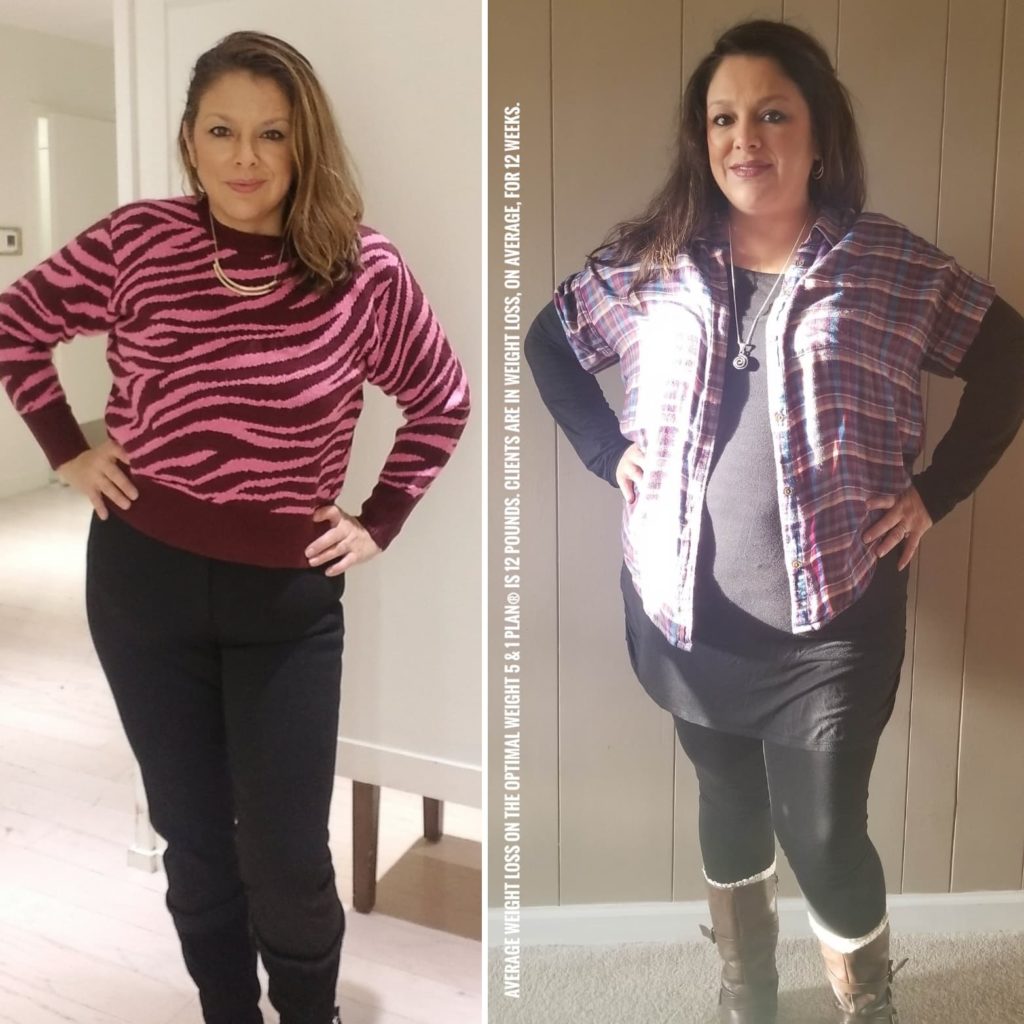 After focusing on nutrition and unhealthy habits for a year, I am very excited to share that it is possible to achieve your goals in a healthy way.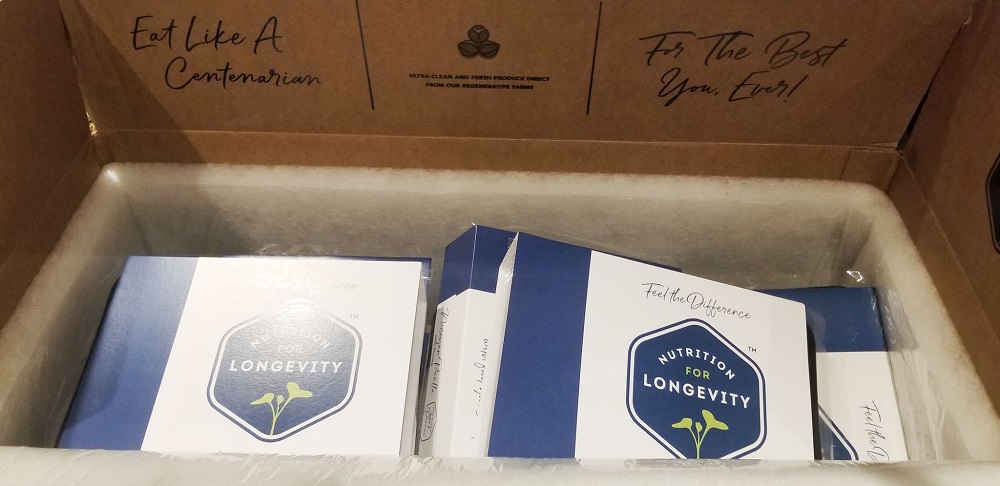 Nutrition for Longevity Meal Delivery
While I have been enjoying being at my initial goal weight, I have transitioned to maintaining and losing weight to reach my second goal in a slower manner. One thing I have enjoyed learning is intuitively understanding what and how my body responds to foods. In comes brands like Nutrition for Longevity which is a company that focuses on meal delivery, giving options to busy individuals who need a break in meal planning or even breaking down the calorie and macro ranges. Imagine this being a farm-to-table delivery service.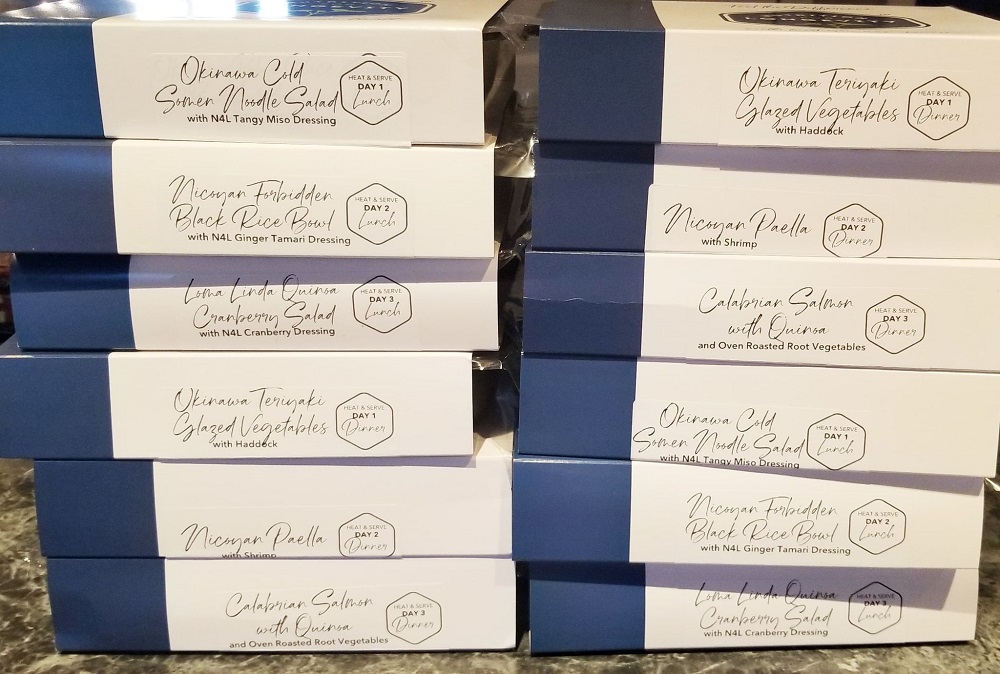 No more meal planning, shopping, prepping and cooking, Nutrition for Longevity does it all for you, just heat and eat. I chose the 3-day Pescatarian meal plan because I have been eating a lot of fish on a normal basis. This meal kit features three partial days of meals per week based on the Longevity Diet, ensuring I get at least 10 servings of fruits and vegetables, 25 grams of fiber, and less than 30% of your calories from fat daily. Each day I enjoyed a ready-to-eat lunch and an easy-to-cook dinner with a recipe card to guide me through making my own artisan meal.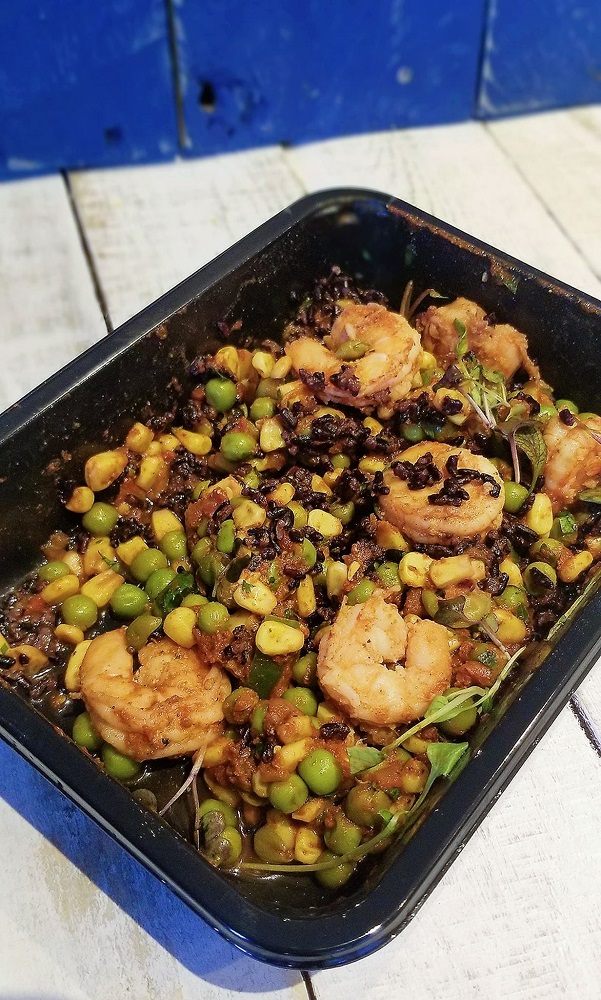 Sample Pescatarian Meals
Here is one of the meals I enjoyed with my husband. It was nice to be able to grab something out of the fridge to eat after preparing my girls their lunches. As a homeschooling mother, I am making meals 3 times a day and sometimes these meals look different. I had my work cut out by having a Cold Soba Salad.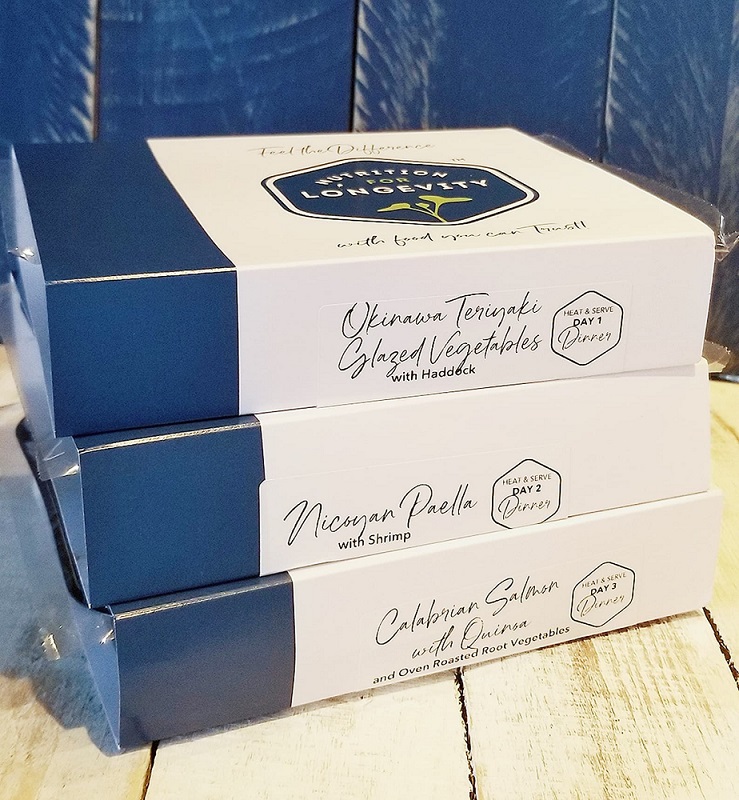 These meals are sealed in BPA and Phthalate free recyclable trays each individually sealed to eat salads fresh or heat and eat dinners. If you're on the go, you can freeze them to enjoy later. These meals are gluten free and plant-forward to help you get the needed fiber, fruits and vegetables in your diet.
Every week Nutrition for Longevity comes out with different meal options that suit your lifestyle. If you are eating 3 times a day within a certain calorie range, there is an option for you. If you are eating vegan, there is a plan for you. Either way, if you are uncertain, there is a team of Registered Dieticians that are available to chat with and give anyone a consult.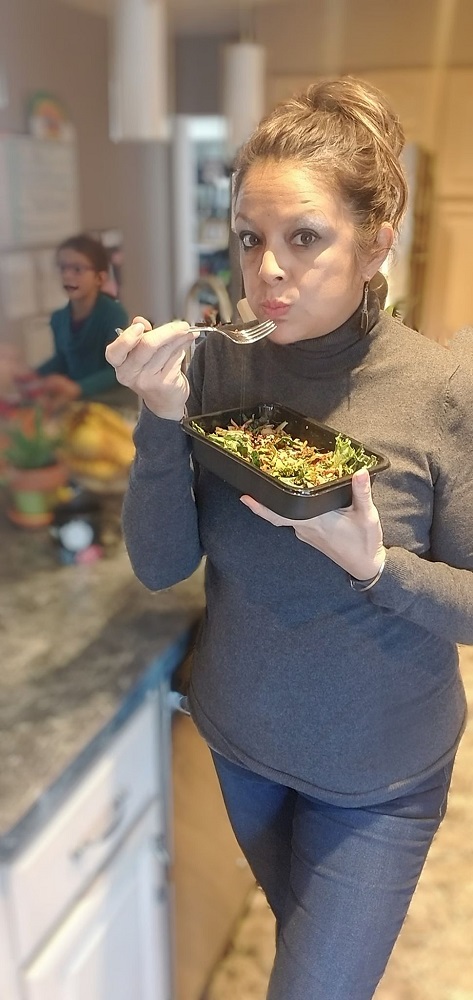 Review
I chose the 3-day trial meal plan that delivered 3 days worth of lunches and dinners. The packaging was very well packed and all the meals looked fresh. I get to chose my delivery day, which was a Wednesday for me. All ingredients are SO amazingly fresh and sourced. All these meals are created by the company's Executive Chef and is curated using produce that is brought to customers' doors within 48 hours of coming together.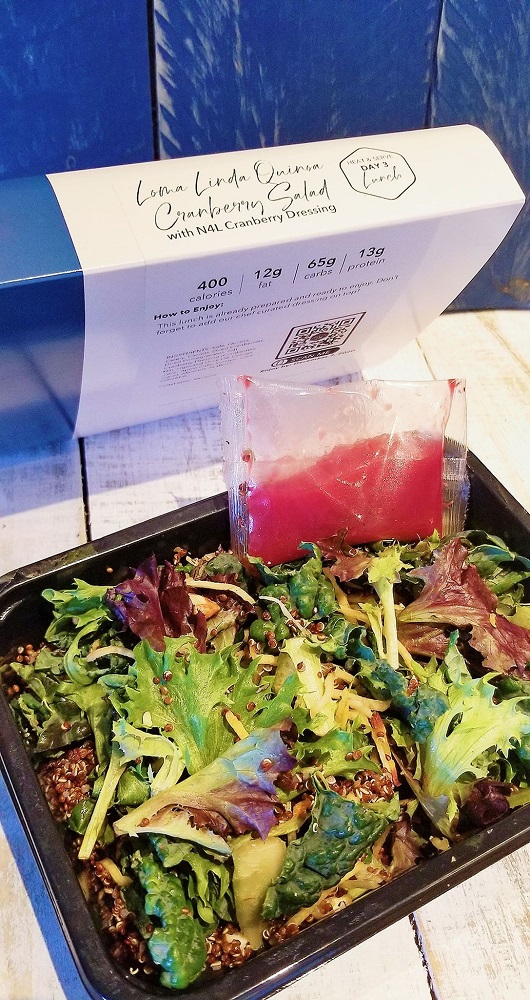 I definitely enjoyed the variety of fish for my dinners like haddock and shrimp to huge salads for lunch with a mixture of healthy grains and noodles. I wish I had ordered breakfast in my order because it is an important meal of the day. Even though I enjoyed my meals, I was not really feeling salads when I received my plan. With a colder climate, I felt more like a soup or hot meal. Sometimes I had my dinner for lunch because I could have something hot. Since each meal ranged from 400-450 calories, sometimes I left out the dressings  in my salad in order to add more protein.
Related