I received this product for free from Moms Meet (momsmeet.com) to use and post my honest opinions. Compensation for this post was provided and this page may contain affiliate links.

Homeschooling and Reading
Between homeschooling and our every day schedule, the girls enjoy reading a variety of books. During the day, the girls read books focused on their school work. In the afternoons and evenings they enjoy reading other books of their choosing, for their own enjoyment.
When we all started Book 1 of the Explorer Academy series called The Nebula Secret, my 8-year-old started it but really couldn't get into it. My 9-year-old definitely caught on and started reading a little every day. Meanwhile, I started reading on my own as well. There is something fun about reading the same books with your kids. This book definitely had its challenges for my middle daughter, but then I realized she did much better listening to this particular book than reading it herself. I will share that later.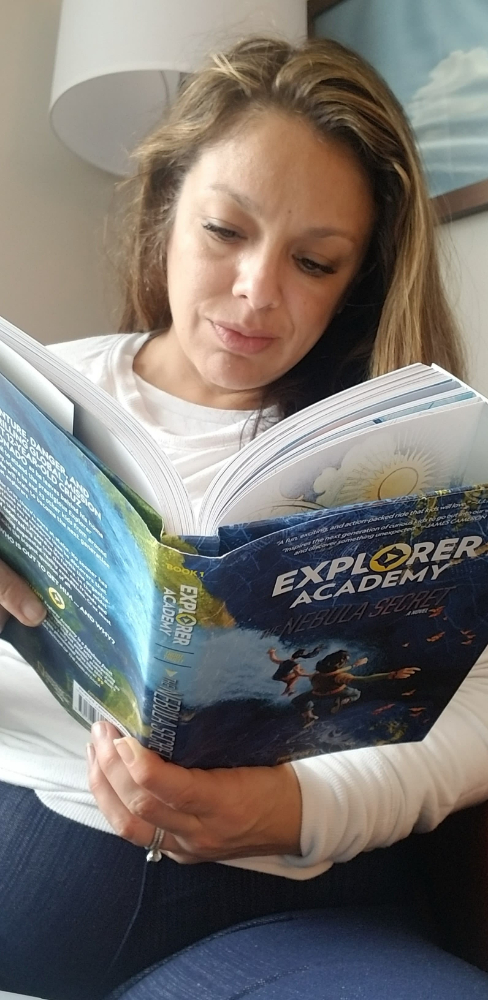 National Geographic Kids
Do you know much about the National Geographic Kids?
National Geographic Kids inspires young adventurers to explore the world through its award-winning books, magazines, website, television series, apps,at bu
games, and more. It is the only major kids brand with a world-class scientific
organization at its core. National Geographic Kids brings its brand of powerful,smart storytelling to the fiction world under its Under the Stars imprint, which launched in 2018 with the first book in the Explorer Academy series, The
Nebula Secret.
If you have kids that love mystery, suspense, adventure and more, they'll love this series. I actually enjoyed reading the book myself because I like adventure and mystery too. My daughter and I had a great time talking about the story in itself.
She also had a chance to read out loud to her sisters, which they really enjoyed. I loved the fact that there were challenging words in the book that allowed my girls to ask questions. It also helped them with pronouncing but not only that, the book defined some of the words for them too!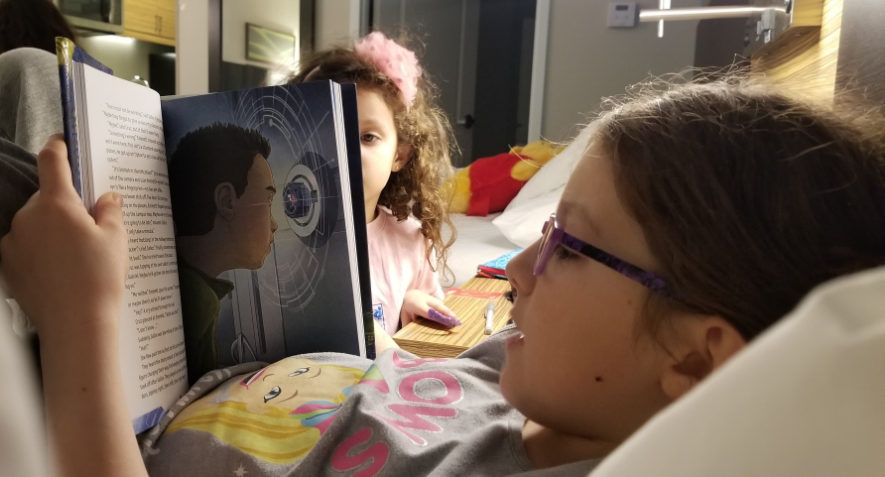 Explorer Academy: The Nebula Secret
The Nebula Secret is the first book in the Explorer Academy series by author Trudi Trueit. It is about 12-year-old boy Cruz Coronado who leaves his home in Hawaii to join the prestigious Explorer Academy where he and 23 other kids from around the globe are being trained to be the next great explorers.
Right off the bat we get drawn in by some unknown mystery that keeps us drawn into the book. Who is out to get him and why are this mystery person trying to sabotage Cruz's future at the Explorer Academy? The book is filled with wonderful colorful drawings that make this book such a fun book to read. Not only that, but the author has added some codes for readers to crack in order to find out the mystery behind the book.
Here is what the author says about them:
Cracking the codes and solving puzzles will help reveal to readers more about what Cruz and his friends are  up against as they try to complete the mission Cruz's mom left for him. A secret message might tell readers  what to watch for, be wary of, or even give a hint about what is going to happen in the story. Readers will  even find subtle messages embedded in the illustrations. All of the codes are meant to point readers to the  truth but I have to say that many of the messages aren't easy to find. So, look carefully!  
We are having such fun trying to find them out and little did I know how much fun I would have as well with my daughters too!
Are you interested already? After you finish reading Book 1 there is The Falcon's Feather (Book 2), The Double Helix (Book 3), The Star Dunes (Book 4), and The Tiger's Nest (Book 5, the latest installment, released on January 5, 2021).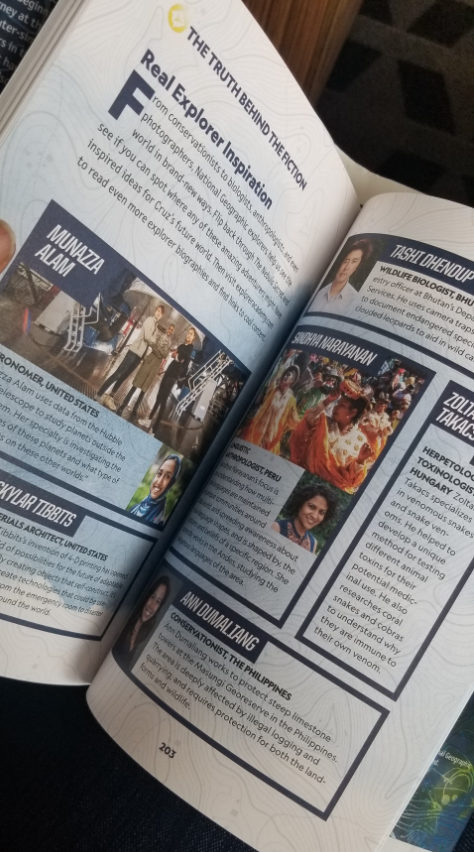 Did you know?
After we finished the book, we noticed that there was a section called "Truth Behind the Fiction." This section focuses on the many ideas that were discovered by real National Geographic explorers during their research. A lot of the story line behind the Explorer Academy series lies with fact-based fiction that is inspired by real-life adventures! I think that is fascinating!
When I have my girls read books, I have them realize the importance behind what they are reading. The beauty of this book series is the fact that they are learning and having fun at the same time. Each book integrates STEM (science, technology, engineering, math), geography, and other subjects into an action-packed story line. They also get to go ONLINE to Explorer Academy where they get to research the character profiles and see real explorers.
It also teaches my girls about great values such as friendship, loyalty, family, and trust. They are introduced the diverse cultures and it shows them a whole new world just by reading these adventures.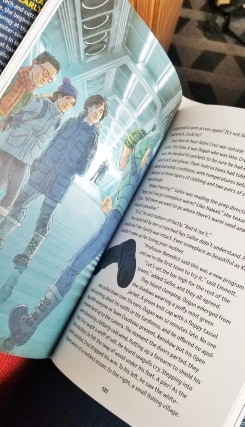 Where to buy?
I am all about additional reading material that supports my girls education so please take advantage of the amazing savings when you purchase this series. In addition to that, book purchases help support the vital exploration, research, education,and conservation projects of the National Geographic Society. What a great cause!
Save 50% on The Nebula Secret by using the promo code 50OFFEA1 when you purchase on Amazon. Click here or visit momsmeet.link/ExplorerAcademyOffer. Offer valid 1/18/21 through 3/19/21 or while supplies last.
Watch the book trailer on the website to get even more of a sense about the book series. So fun!
Learn more online
exploreracademy.com
facebook.com/natgeobooks
twitter.com/natgeobooks
Related