I received this product for free from 

Moms Meet (momsmeet.com) to use and post my honest opinions. Compensation for this post was provided and this page may contain affiliate links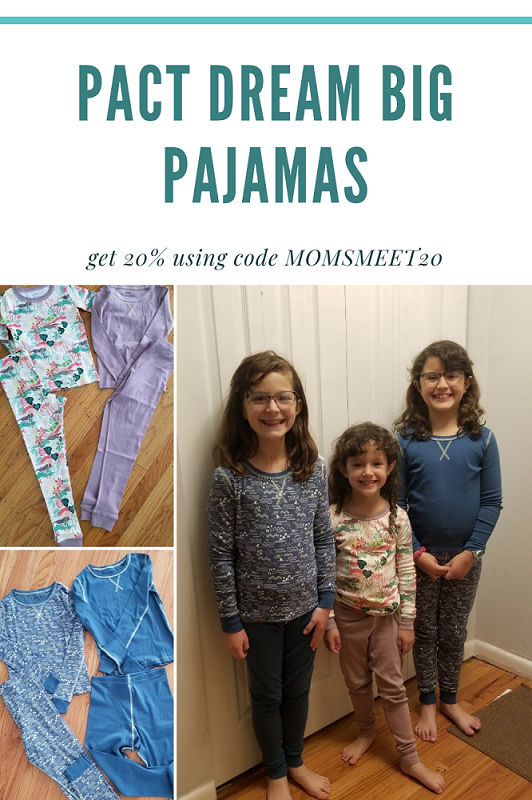 Sleep time with 3 girls
My girls are great sleepers and beaten the 3 of them, they know how to get ready for bed pretty quickly. 
Sleep has never been an issue so when it comes to getting ready at night, choosing pajamas is important for each girl. 
Pact as a Company
I am not new to Pact. Ever since I ordered stretchy pants and underwear for me and my husband, we realized how lovely the material felt on our skin. 
Pact is made of organic cotton and is Fair Trade Certified which means they do their best to take care of this planet. Did you know that Organic cotton uses 91% LESS water than conventional cotton to be produced. So, by choosing certified organic cotton from Pact, you're supporting water conservation efforts, too!
I totally didn't know this fact so this totally changed my mindset on what I'll be purchasing in the future.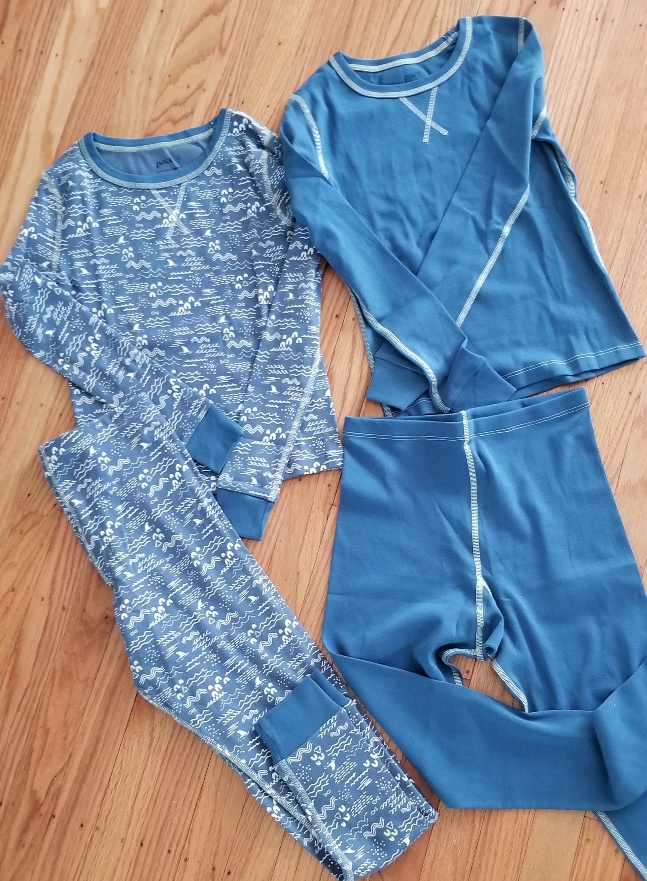 Pact Dream Big Pajamas
The girls had a chance to try Pact's pajamas.  While we received 2 orders of pajamas, I learned that each order comes as a 2-pack with 2 varieties. 4 pairs of pajamas in all which worked well since we have 3 girls. 
Pact carries Dream Big Pajamas in kids' sizes 18 months through size 10. My youngest is almost 6 years old so even though she's still wearing 5T, I decided to order size 6 in the Jungle Floral and Elderberry design. 
My older girls are closer in age so I ordered the same size for them. They got excited to choose the Oceans and Stellar Blue option. They like sharks so while blue isn't always their favorite color, they decided to go with this theme. 
These pajamas are prewashed and shrink resistant and really fit snug around the girls' waists.  They loved the designs they chose and the fact that these pajamas don't have tags. If I could tell you the amount of times that these girls asked me to cut or remove tags from clothing. 
I loved the feel of the pajamas for each girl. Now I wished Pact made pajama shorts as an option since these pajamas will work best for the fall and winter. We have no air conditioner in the second floor so these long sleeves and pants make them a bit unbearable and hot. 
Thankfully the girls were able to use the last month when it was still cold in Pennsylvania.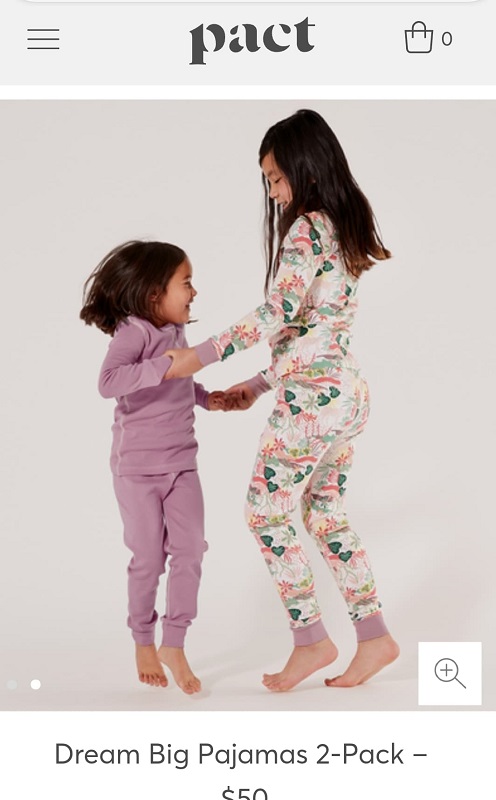 Where to buy
Pact Dream Big Pajamas for kids typically retail for $50 for a 2-pack at wearpact.com.
Save 20% on your first Pact purchase at wearpact.com with promo code MomsMeet20. Offer is valid until 12/31/21. (Note: Offer valid on first purchases only. Does not apply to sale items. Cannot be combined with other offers.)
Follow Pact on Facebook @wearpact and on Twitter @pactorganic.
Related